Here is a list of services offered by the City of Laconia.
HISTORICAL VIEWS OF LACONIA FROM DIXON'S POINT
Day and Night views of Laconia from Dixon's Point, Lake Winnisquam. Click here for an 1875 engraving of these views, many alternate views, and a history of the hotels that stood on this spot.
HISTORICAL IMAGES OF LACONIA FIRE DEPARTMENT
J.A. Greene Hose Co. No. 1, The Weirs, N.H. From the cover of a menu for a banquet held on July 2, 1906, at the New Hotel Weirs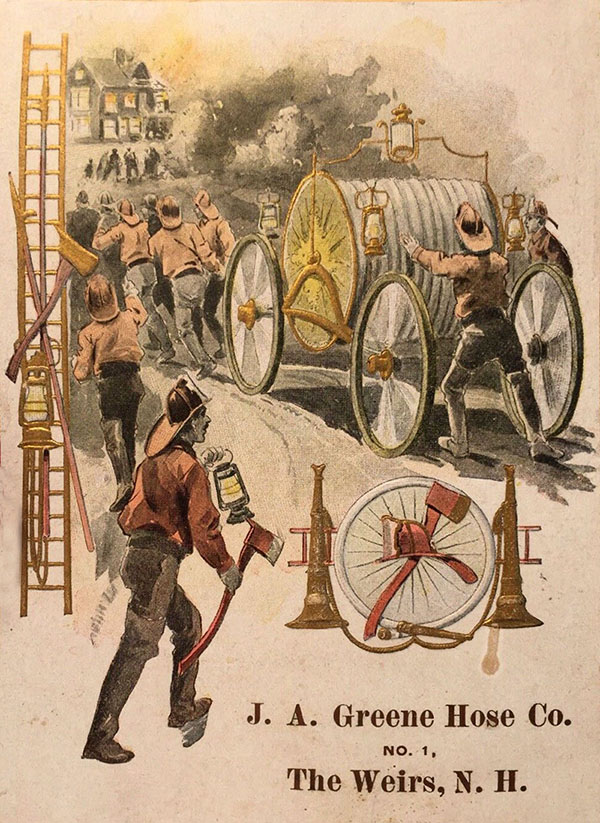 Historical Views of Veterans Square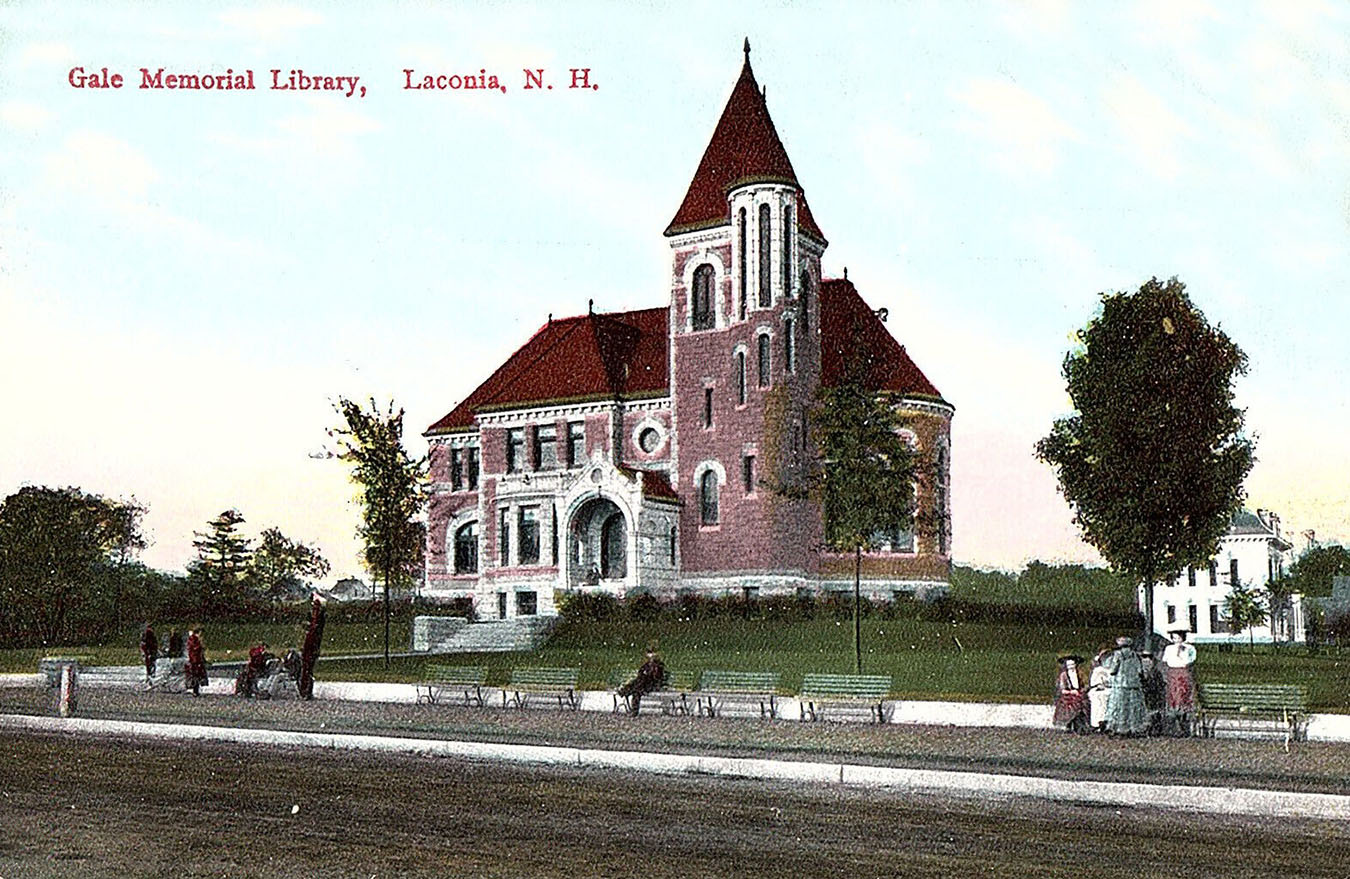 More historic postcard views of the library.