The best time to bring CHILDREN is when the beach is officially open—and attended by a lifeguard. When the beach and bathhouse are open, the hours are from 10am-5pm. There is a playground near the Endicott Rock monument, and swings near the bathhouse. Call the Laconia Parks and Recreation department at (603) 524-5046 for the dates the beach officially opens and closes for the season.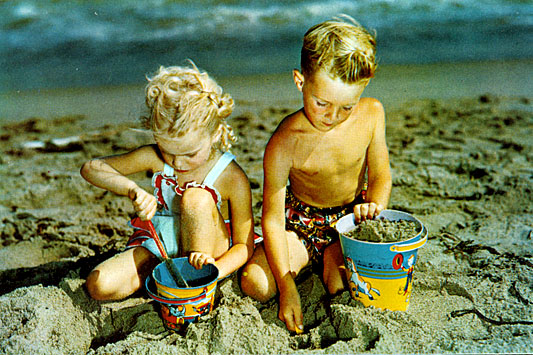 HISTORIC BEACH PHOTOS
Click here to enlarge this beautiful 1958 beach scene.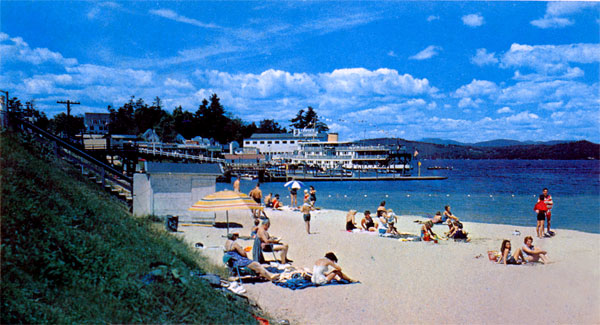 More postcards of beautiful Weirs Beach.