Miniature golf afficionados have four – that's right, FOUR! – courses in Weirs Beach to choose from! The Weirs Mini Golf course (603) 527-8316, at 36 Endicott St. E, has 18 beautifully landscaped holes. The course also features a free nature walk around its perimeter, leading to a pocket park with several benches, where you can relax and enjoy the views across the Weirs channel to the public beach. The Daytona Fun Park (603) 366-5461, on Route 11-B, will challenge you with numerous water obstacles, plus a bonus 19th hole. For the maximum in fun, the course at Pirate's Cove, on Rt. 3 near the Weirs Beach/Meredith border, is a buccaneer's delight, filled with adventure for kids and adults alike.
All of the above are outside courses. The oldest course in Weirs Beach, amusing visitors since 1964, is Funspot's Famous Landmarks of NH. In 2015, the course was relocated to a year-round, indoors location at Funspot.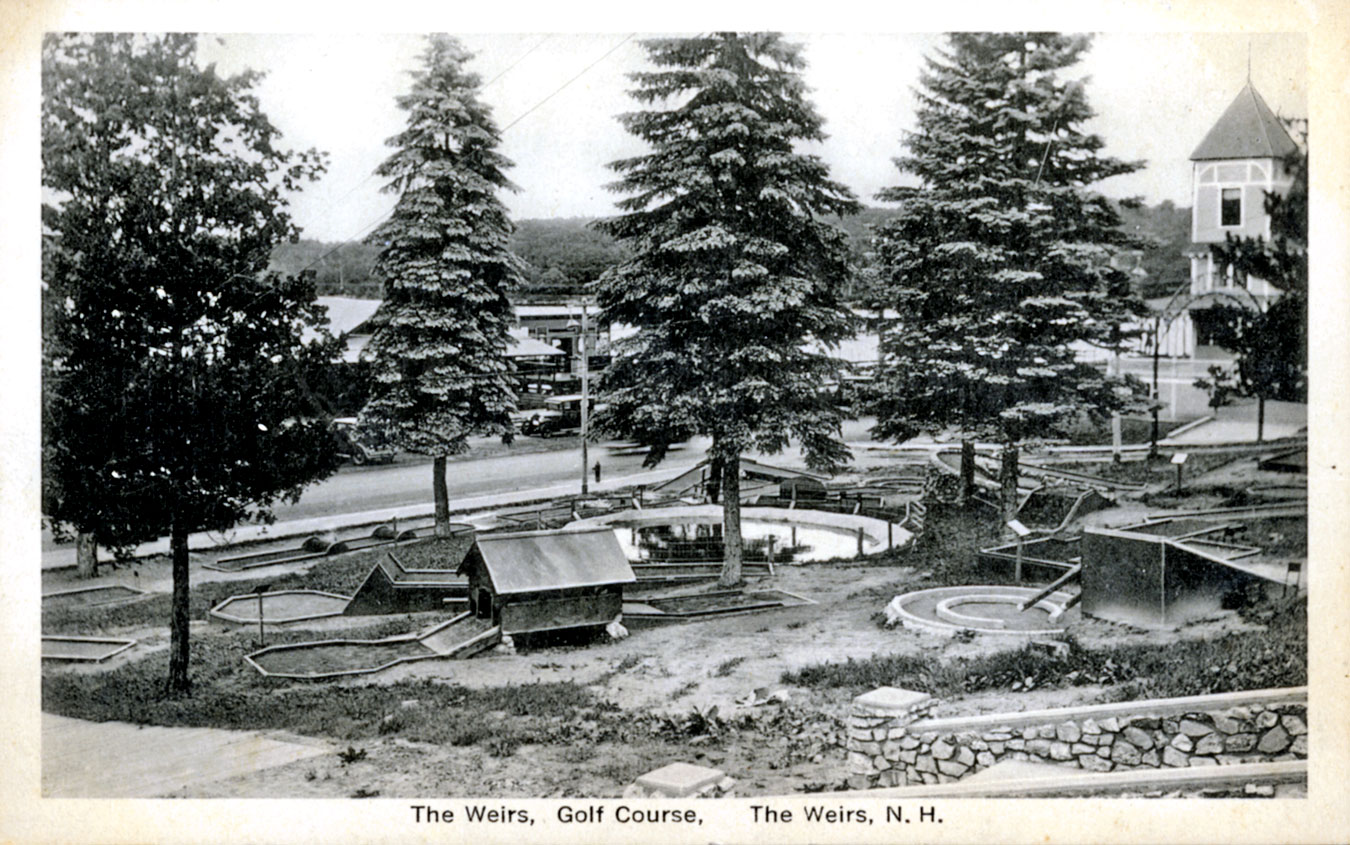 Other Weirs Beach miniature golf courses to have come and gone over the years include an indoor one in the 1960's at the Weirs Sports Center, upstairs in the Tarlson's Arcade building; and Volcano Mini-Golf (circa 1995-2014), which wound around the giant volcano at the former Weirs Beach Waterslide. The latest course to go was the the patriotic and educational Salute to the USA course (below), which operated at the Winnipesaukee Pier beginning circa 1980, ending 2015.