Fill up your car's gas tank at Cumberland Farms, the only gas station in Weirs Beach. Boaters can fill up at the gas dock at the Flightcraft General Store.
HISTORY OF CONVENIENCE STORES
The Citgo station at 1198 Weirs Boulevard, circa 2012. In 2016, the gas pumps were removed. The convenience store, now named Weirs Beach Convenience & Gifts, remains.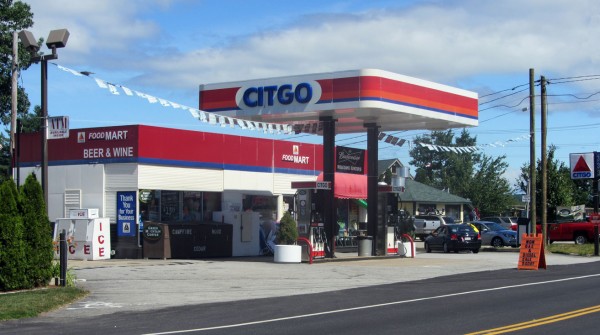 When Cumberland Farms opened in October, 2007, it was not the first gas station at this location. Below is the
Highland Gas Station
, which occupied the location in the 1920's. Click for more info about the Highland Gas Station and other early gas stations in Weirs Beach.