Here there are also many park benchs for lake-viewing or people-watching, depending on which direction one is facing. Many summertime activities, including
square dancing
, band concerts, etc., occur in this central Weirs Beach location.
HISTORY OF THE TRAIN STATION
Note how the cupola on the current (1987-present) fifth station resembles the observation deck of the exquisitely detailed
second 1880-1892 station
.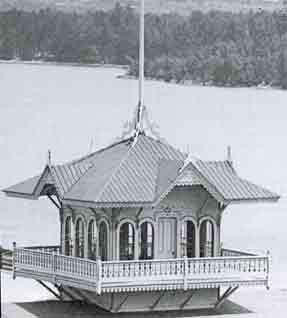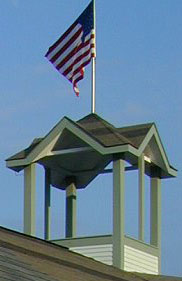 Below, the
first, original 1848-1879 Weirs Beach station
. The station and attached wharf burned on March 11, 1871. (Source: Theo S. Jewett). Click on this link for an extensive look at the original station, with many additional images, including the very oldest that you will find on this website – an engraving from 1859!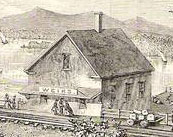 Railroad men pose leaning against
4-4-0 steam engine
"Coos" circa 1890; boardwalk on left, Veterans 9th &11th regiment building on right.Click
here
for a similar photo of men leaning against their steam train in Weirs Beach.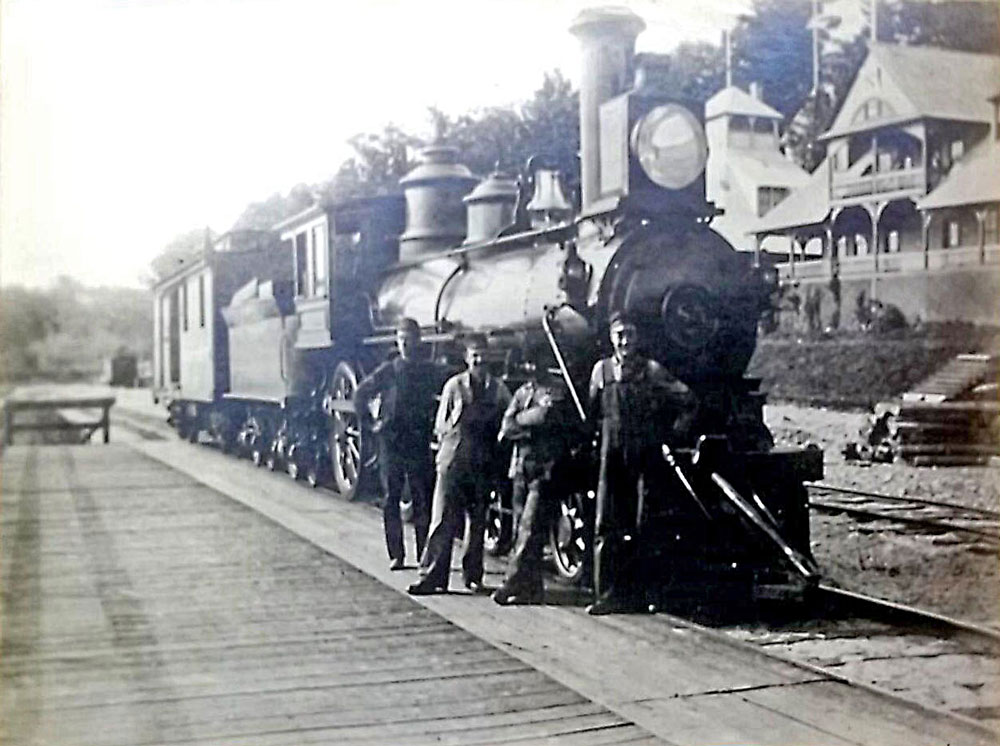 There were two other train stations, besides the three shown here. There was the third 1893-1939 station, notable mainly for its 500′ long canopy over the boardwalk; and then there was the fourth 1940-1986 station. This photo is of B&M 4-6-2 train #3667 departing Weirs Beach on July 25, 1925.