At the END of the boardwalk, if your walk has made you hungry, walk straight ahead to the Winnipesaukee Marketplace.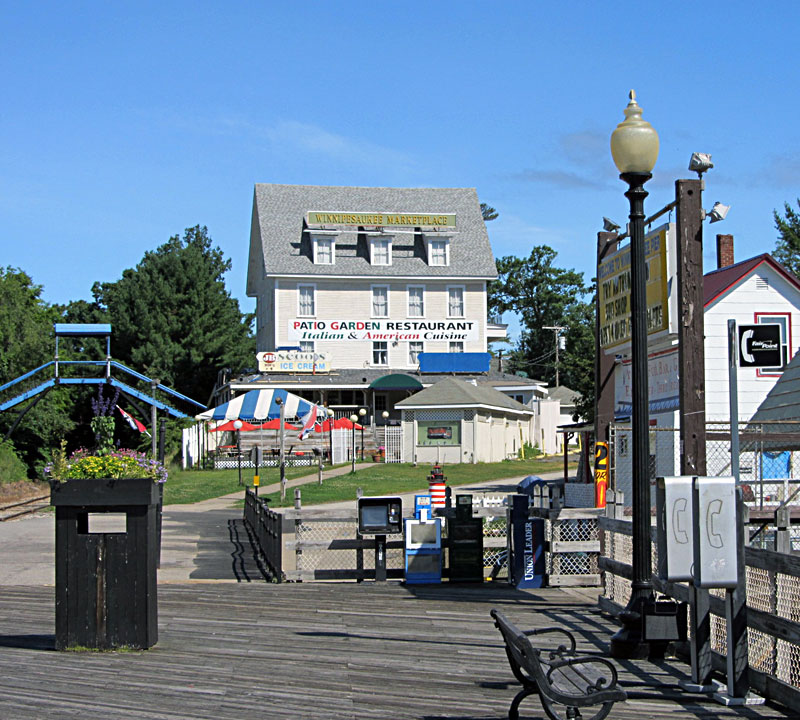 Taking a stroll down the boardwalk around 1957. Click here to enlarge the photo, and to see two more historical photos of the famous Weirs Beach boardwalk.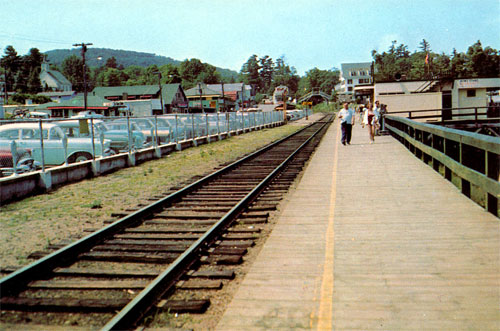 MILITARY BANDS AND PARADES
The 39th Army Band of the New Hampshire National Guard was founded in Manchester in 1879, and is still stationed there, at the State Armory on Canal Street. The band has represented the United States on a variety of overseas missions. The band is comprised of approximately 40 musicians, representing many communities throughout the state of New Hampshire. Shown performing on the Weirs Beach boardwalk on July 2, 2000.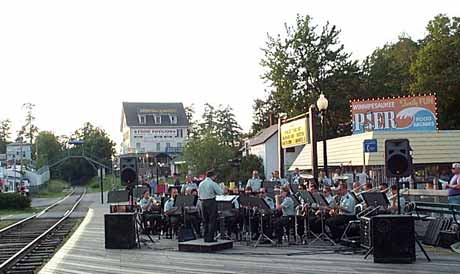 Union soldiers lead while Confederate soldiers follow as a civil war military parade u-turns in the middle of the boardwalk, summer of 1975. Click here for a larger view.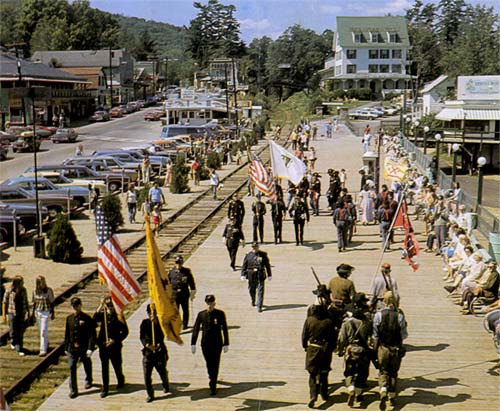 The 12th New Hampshire Regiment Serenade Band performs at the NHVA HQ on August 21, 2011