An 1873 color sketch of this scene by artist John Badger Bachelder can be found on the New Hampshire Historical Society website here. Even earlier views of the scene by Bachelder can be found here (1867) and here (1858).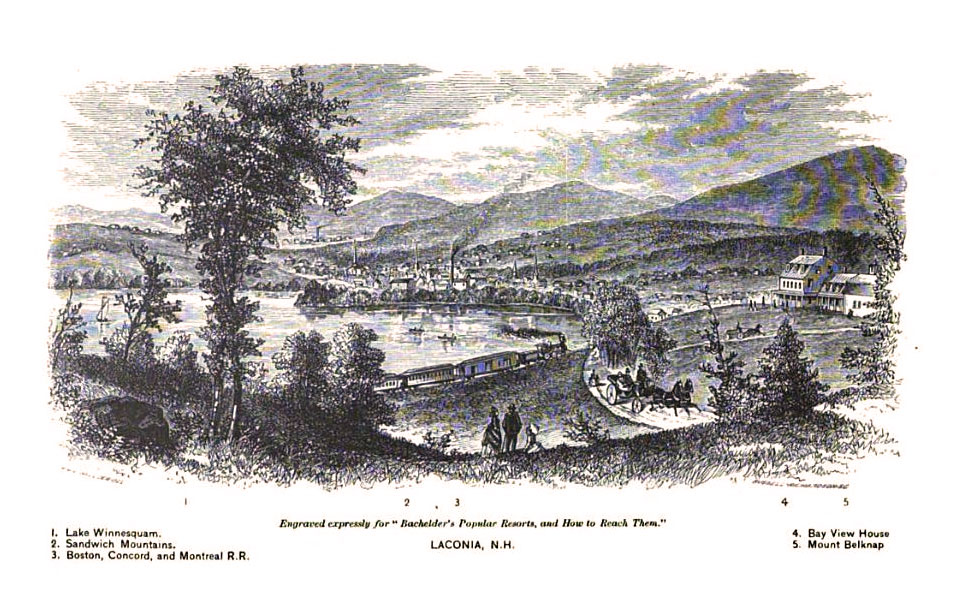 The same view about 40 years later. Dixon's Point (indicated with red arrow) was named after James L. Dixon, who at the time owned the entire spit of land, located at the end of Winnisquam Avenue.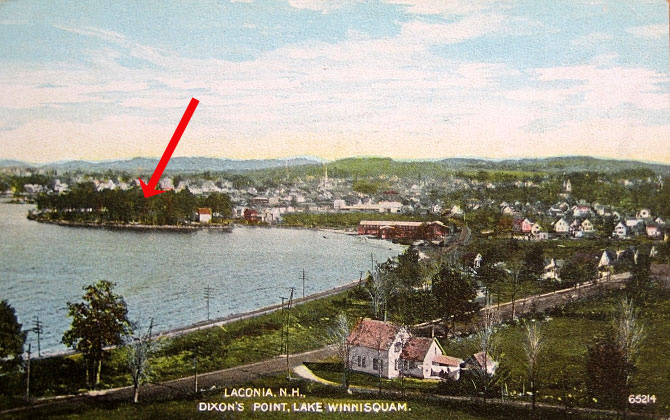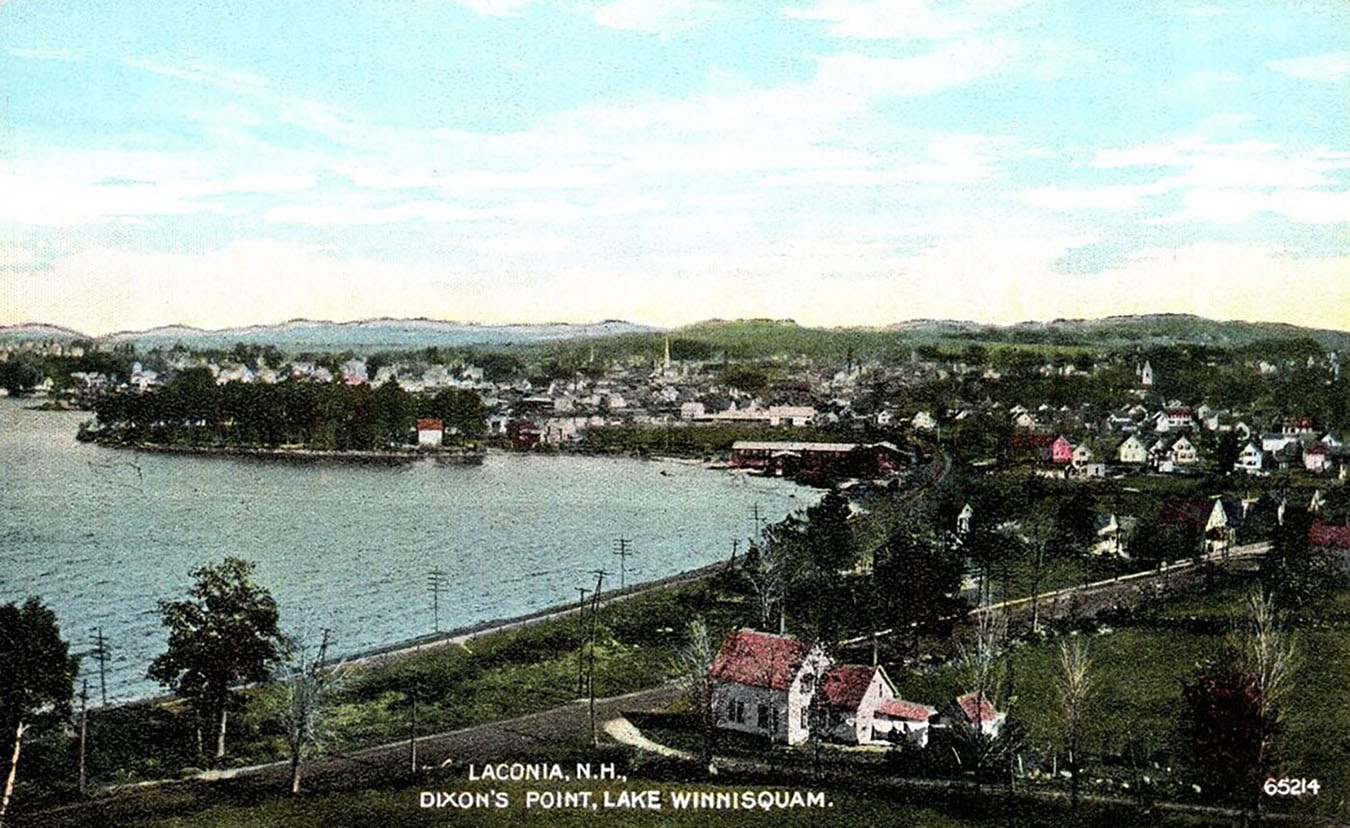 The exact same view as in the postcard above, but given an artistic nighttime treatment.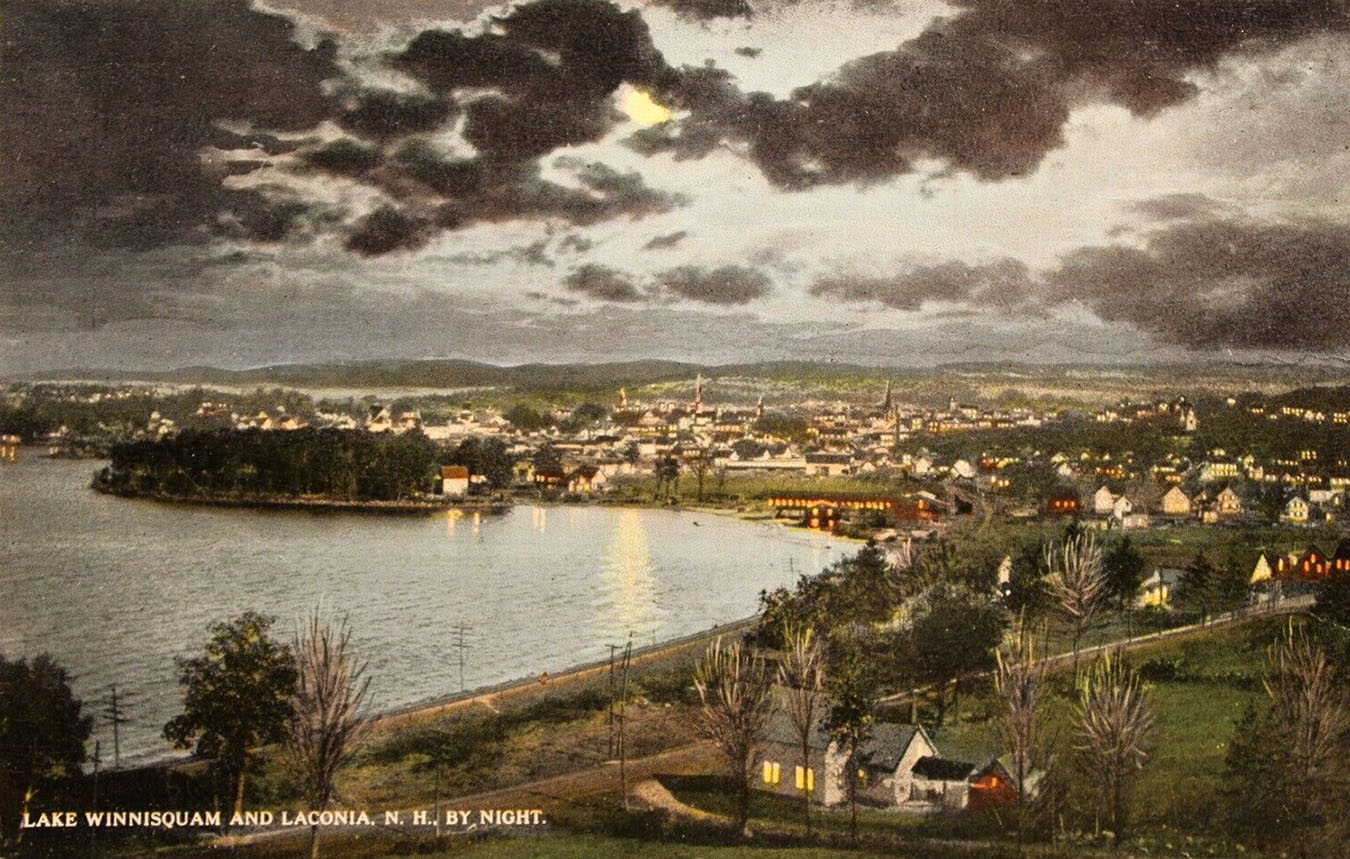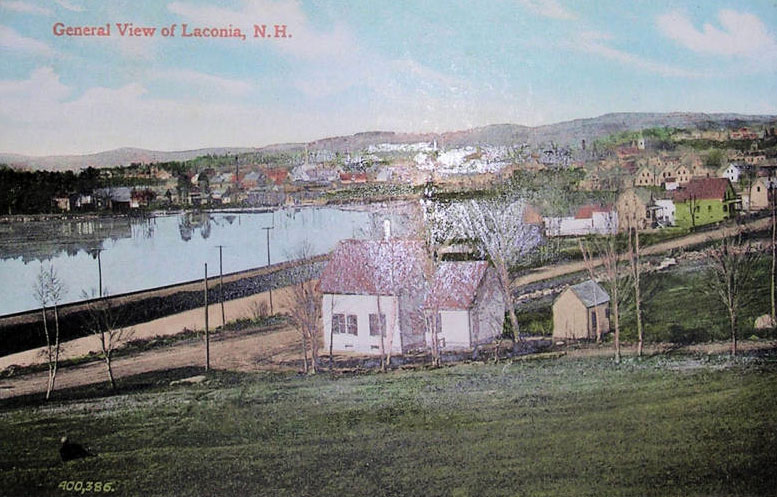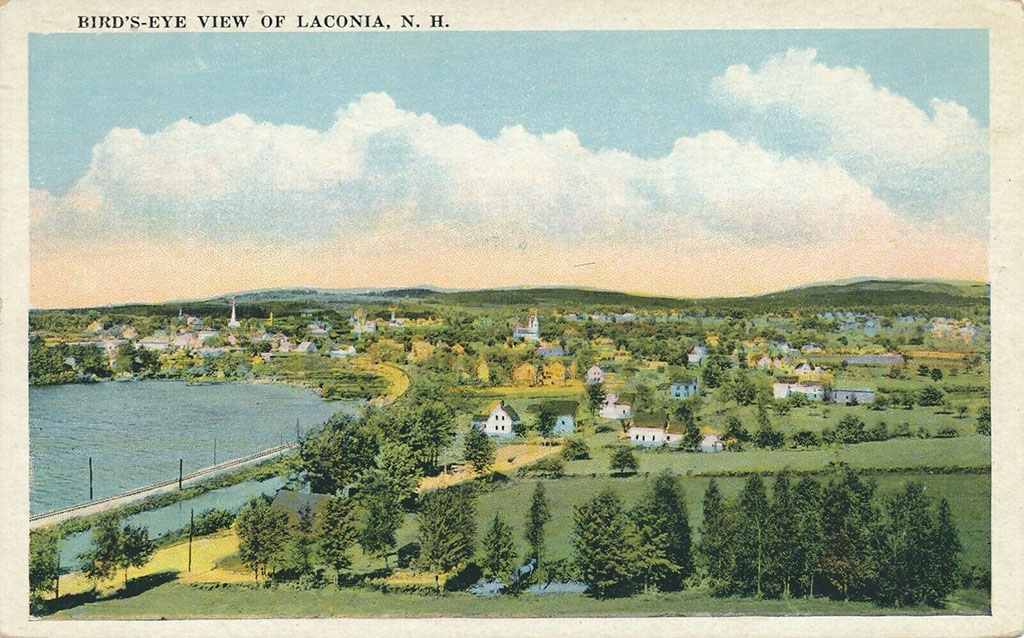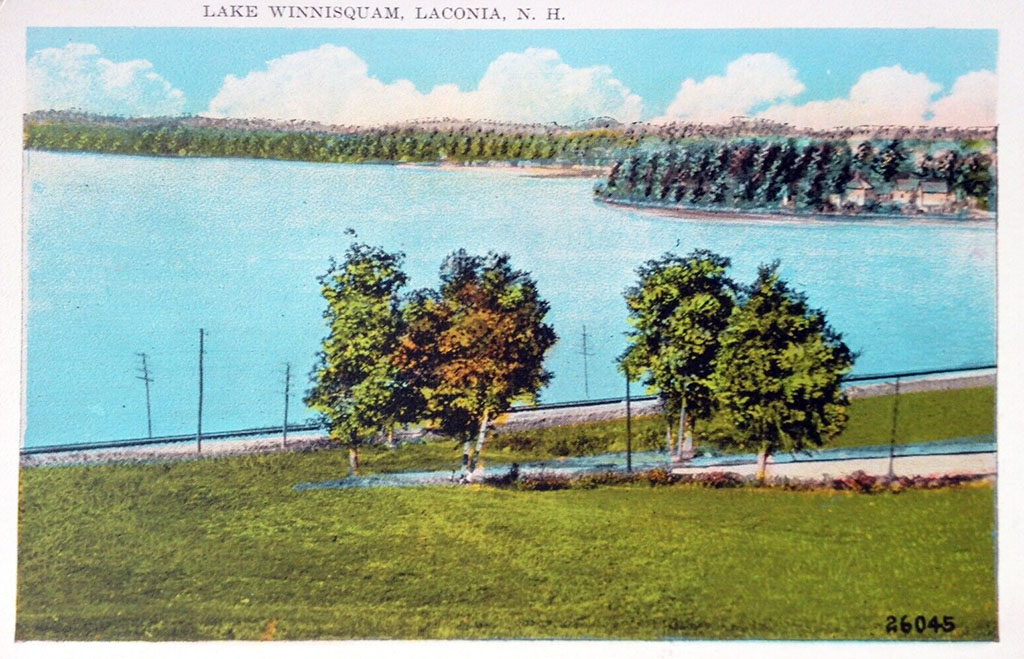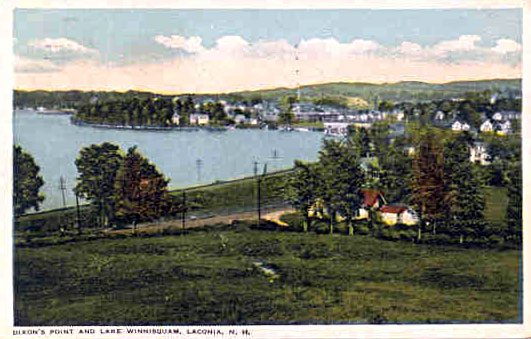 A view from a higher vantage point of Dixon Point and the City of Laconia.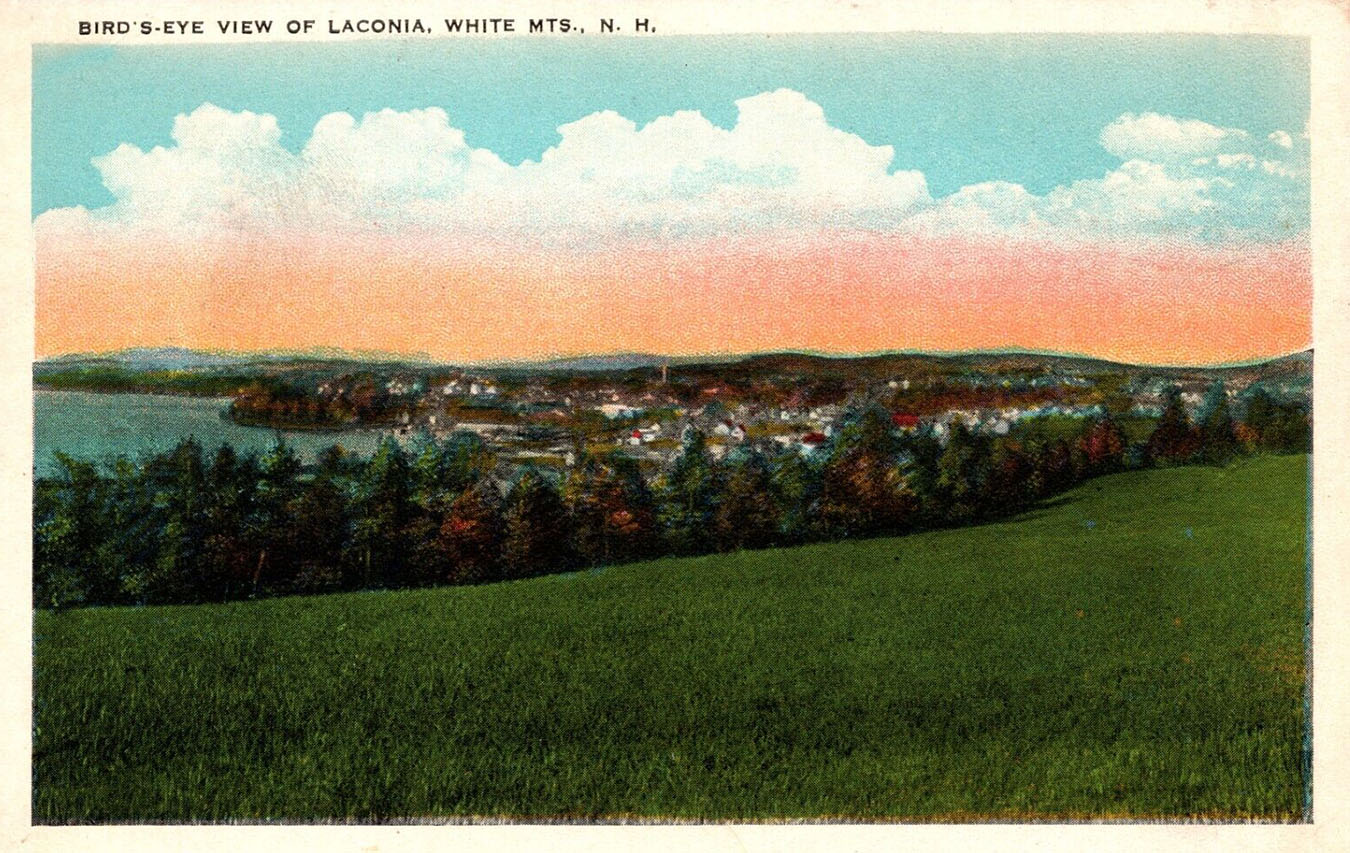 Earlier, the same location had been known as Horse Shoe Bend.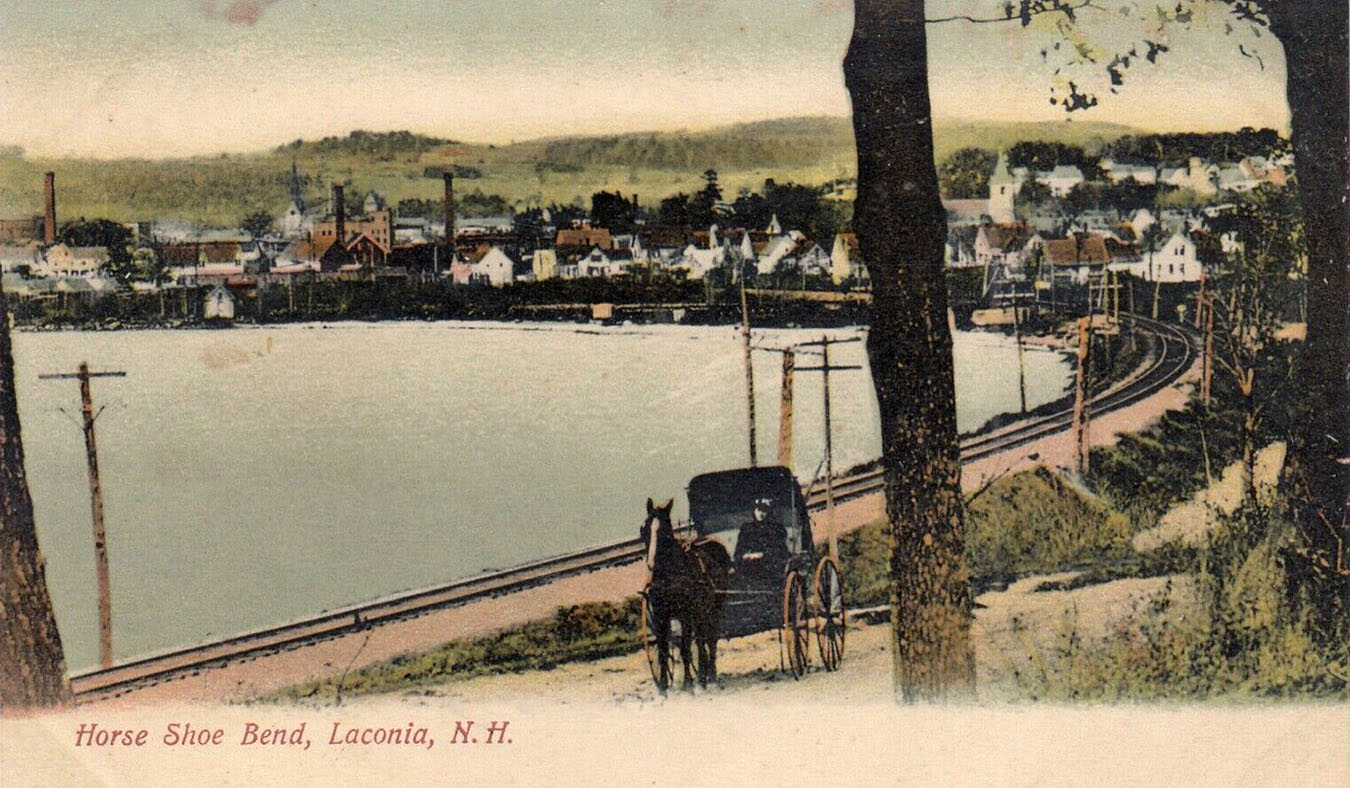 Looking right down the mouth of the Winnipesaukee River as it enters Lake Winnisquam. From a stereoview by the earliest Laconia photographer, W.L. Wilder.


Another stereoview by W.L. Wilder. Handwritten on the back is "View of Laconia as you enter the village near Taylor House".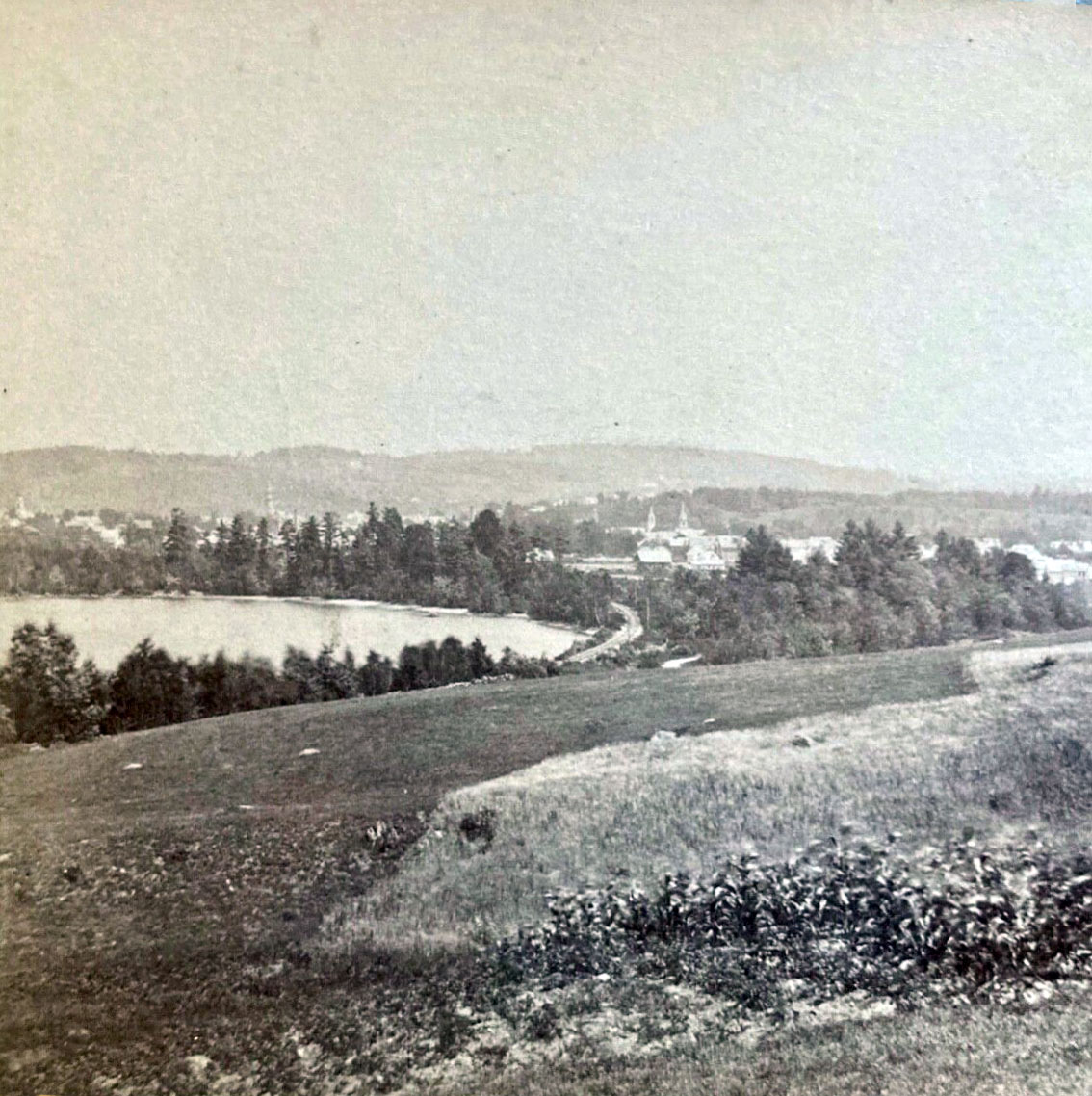 At one time or another, the Bay View or Taylor House, the Vue de l'Eau Hotel, the Ewebin Inn, and the Terrace Hotel occupied the approximate location where these pictures of Dixon's Point were taken. The Saint Francis Rehabilitation and Nursing Center and the Bishop Bradley Senior Living Community now occupy the location. Because of tree growth in the intervening years, it is not possible today to take a similar photo of Dixon's point.
The Bay View House was the first hotel in this location, dating from the 1870s. The following photo is from a stereoview by photographer George H. Tebbetts.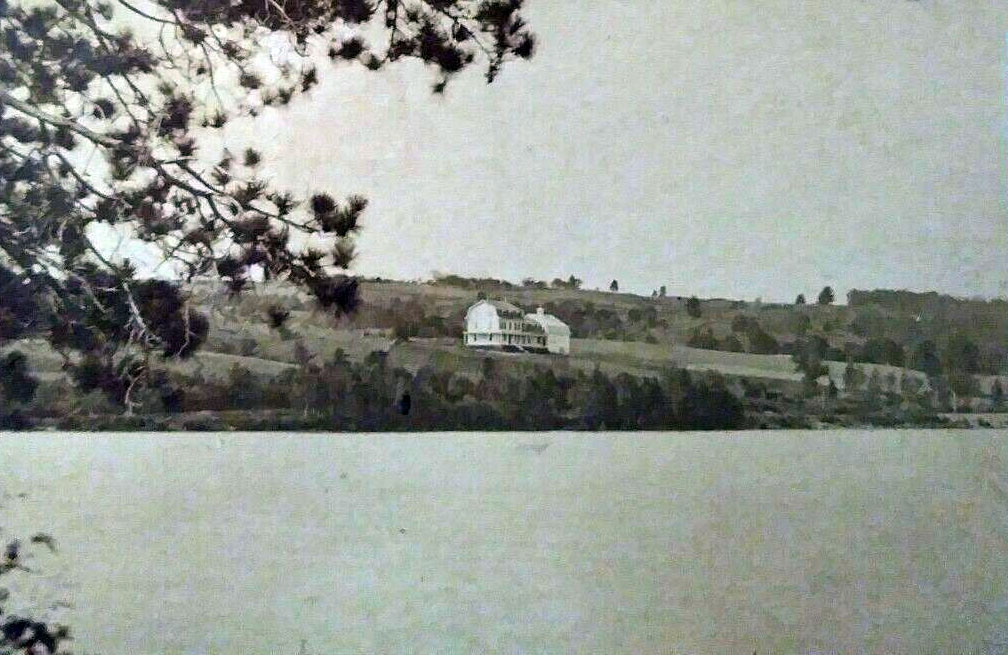 An almost identical view from the Laconia stereoview photographer W.L. Wilder. Handwritten on the back is "Distant view of Taylors Hotel".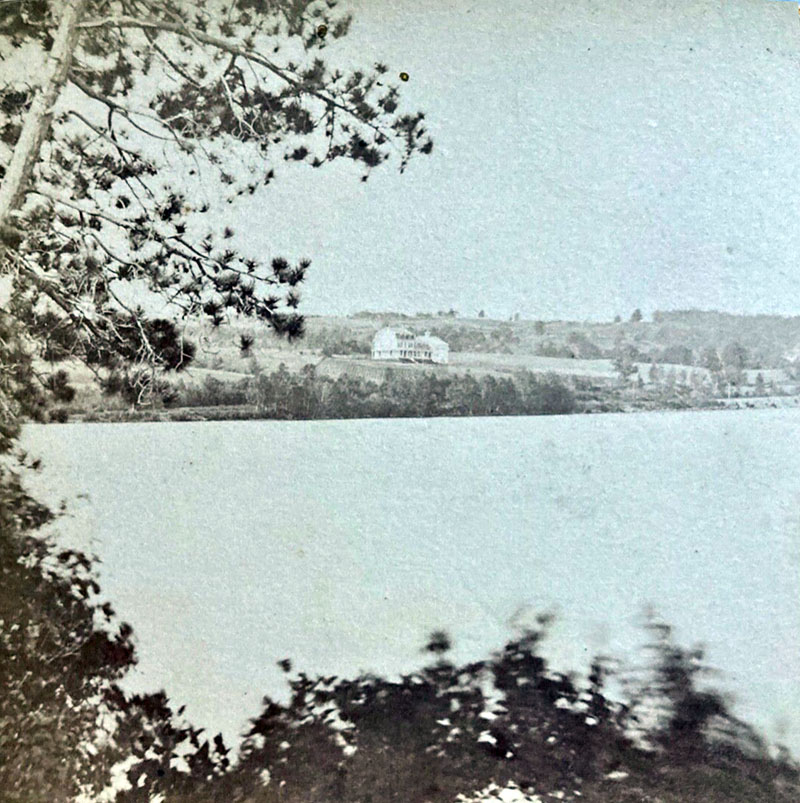 The Vue De L'Eau Hotel, the second hotel in this location, opened in April, 1897. The name means "Water View" in French.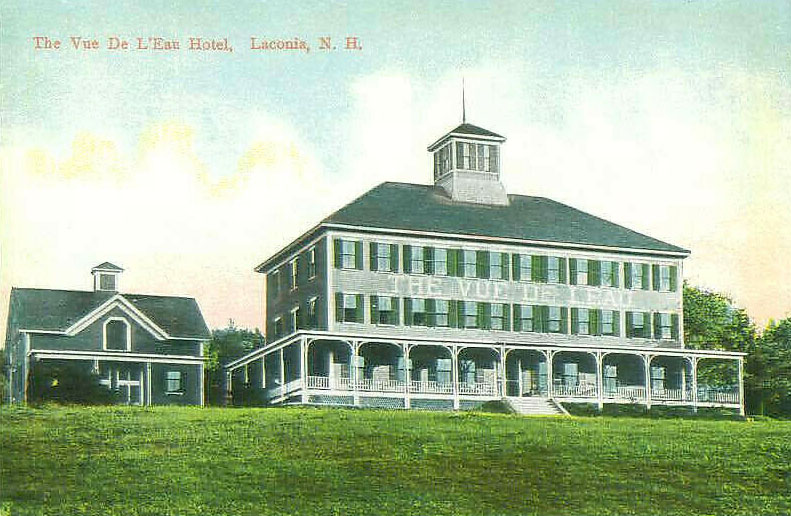 The Ewebin Inn was the third hotel in this location.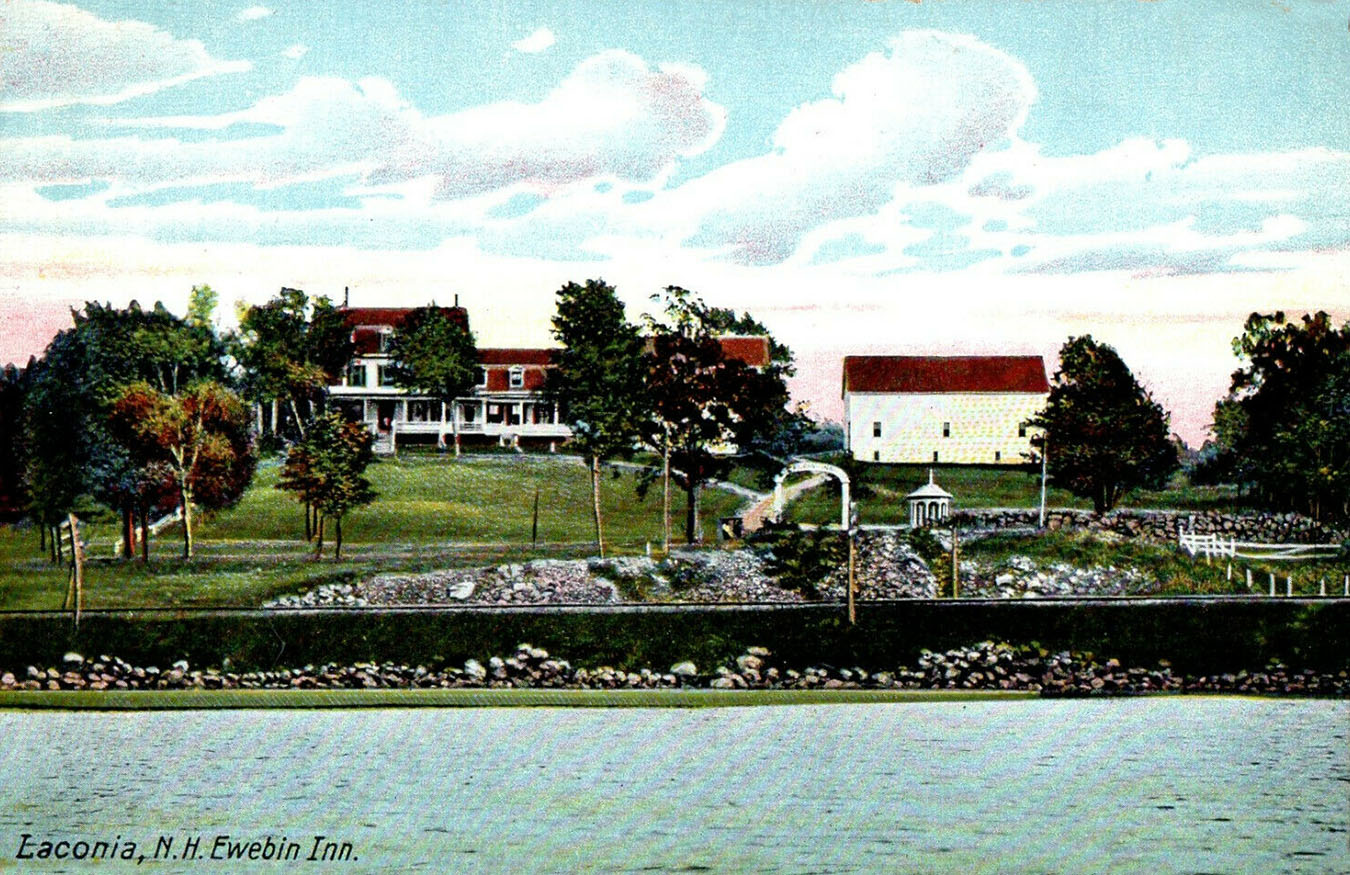 The Terrace Hotel was the last hotel in this location.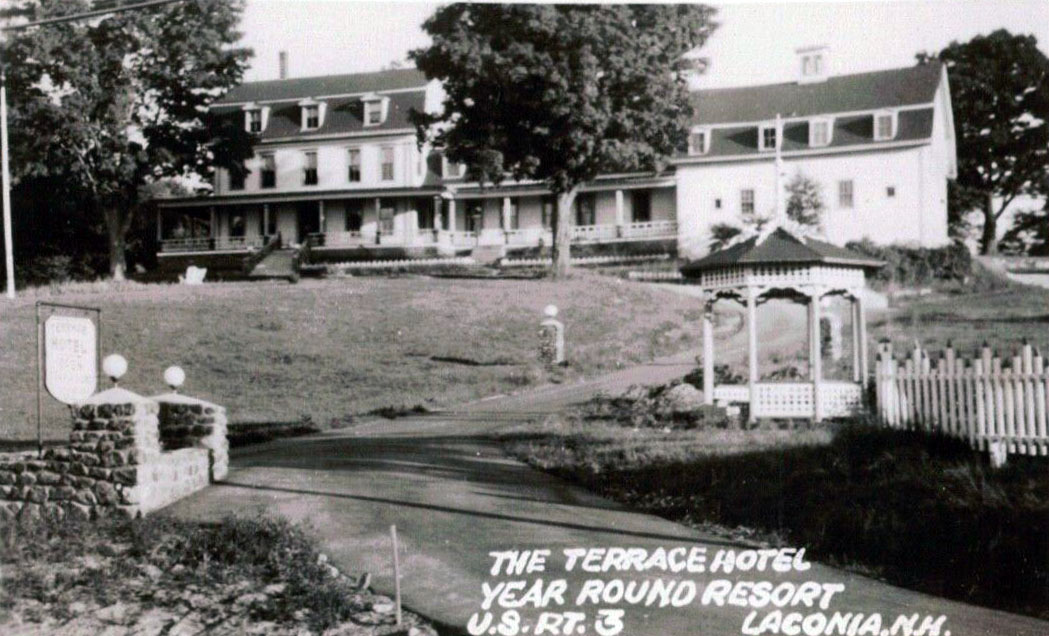 The view from the Terrace. Postcard postmarked in 1944.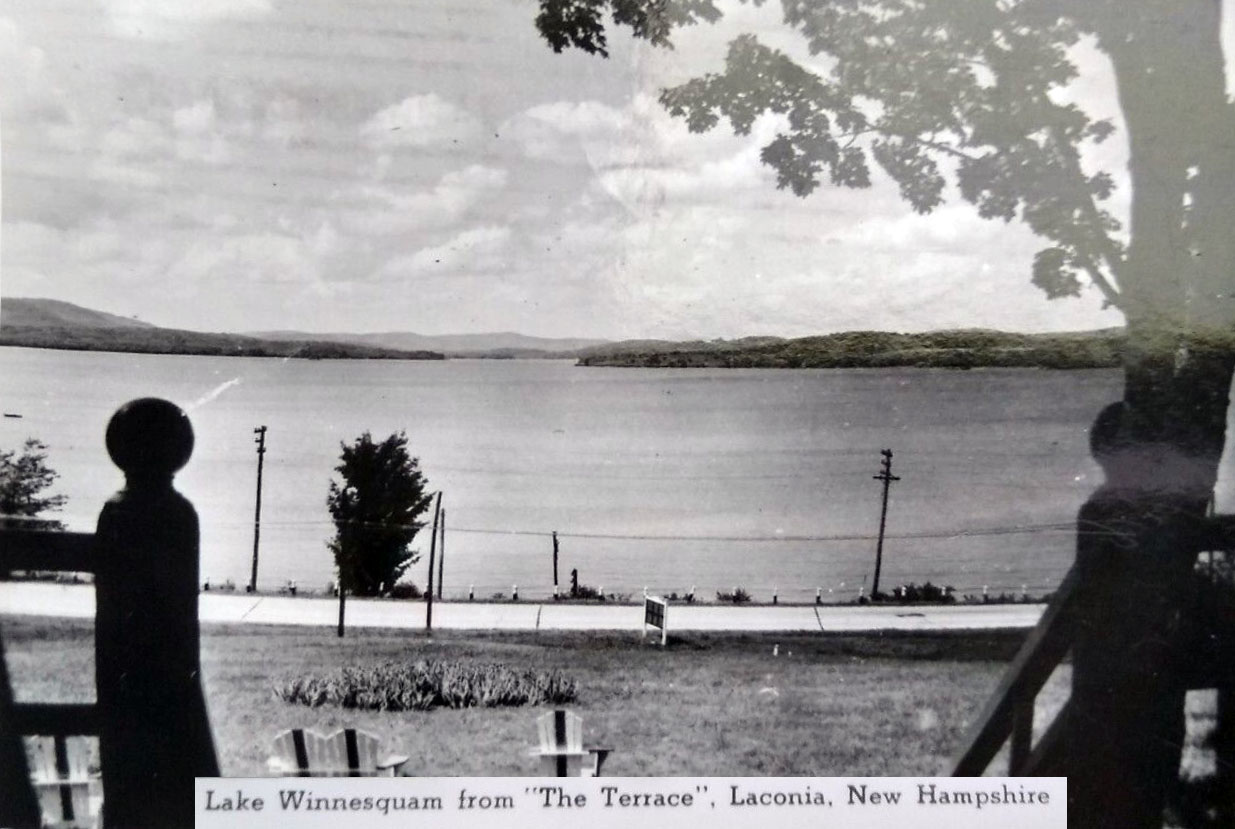 A view of the train pulling into view of Dixon Point and passing by the Winnisquam shoreline in 1911 shortly before arriving in Laconia.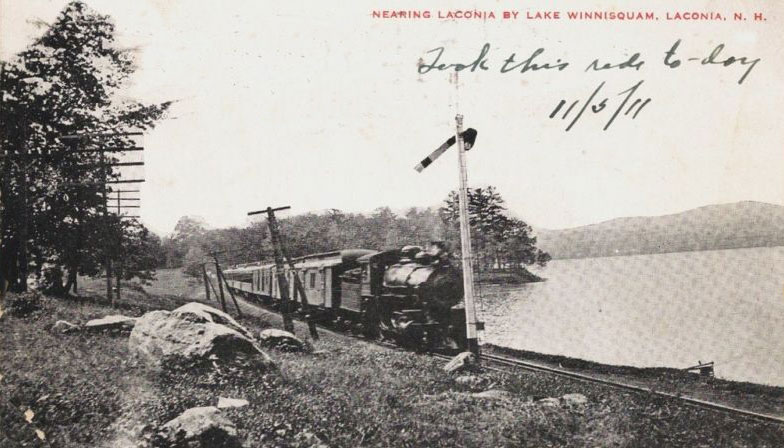 1907 color view of the above scene, no train.