In the very early 1900's, during the City of Laconia's Winter Carnival, sliding down the half-mile long Toboggan Chute was quite a popular activity. A 1922 Laconia Democrat article proclaimed it as the longest slide in the state. There were two separate tracks leading down the Chute, so side-by-side toboggan racing was possible. During the Carnival, toboggans were available to rent for a small fee, and came in both 8′ and 10′ lengths.
The Toboggan Chute was located on Mile Hill (now known as Ladd Hill), a hill that overlooked the Pearl Street fairgrounds (now known as Memorial Park). In 2010, the City cleared the hill of extensive brush, allowing sliding on the hill again after decades of dormancy. The Laconia Sledding Hill is located at the end of South Street, off of Academy Street. However, there are no plans to build another wooden launching ramp!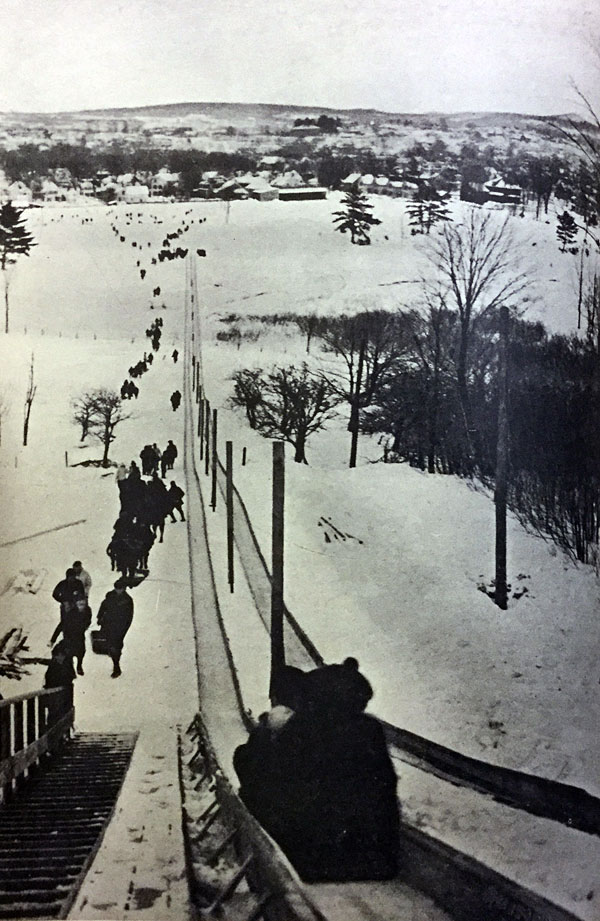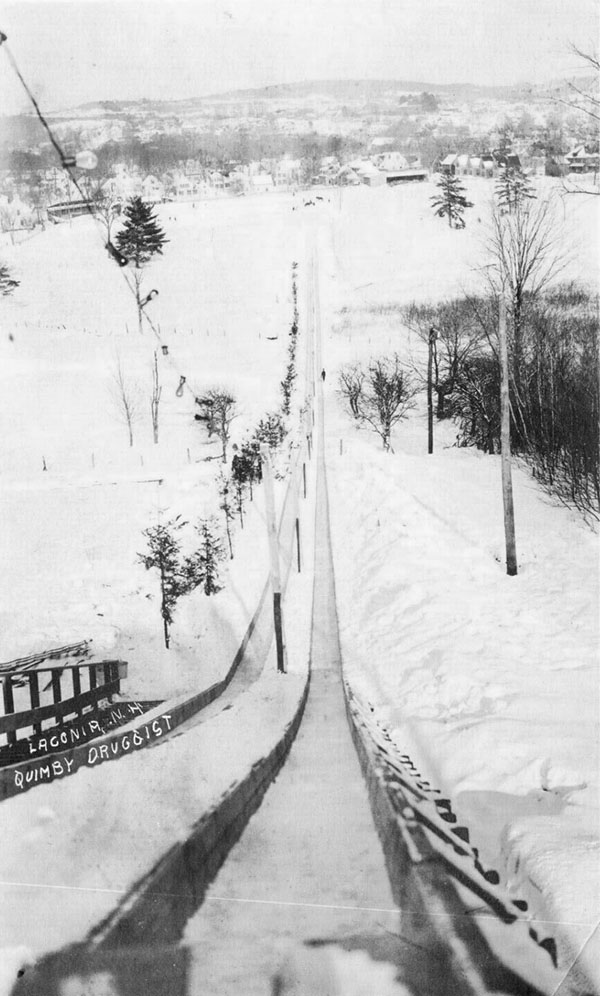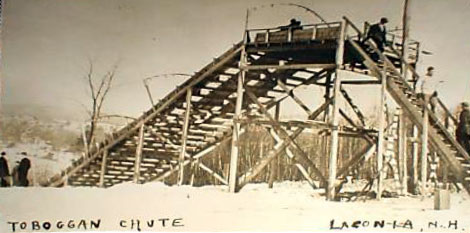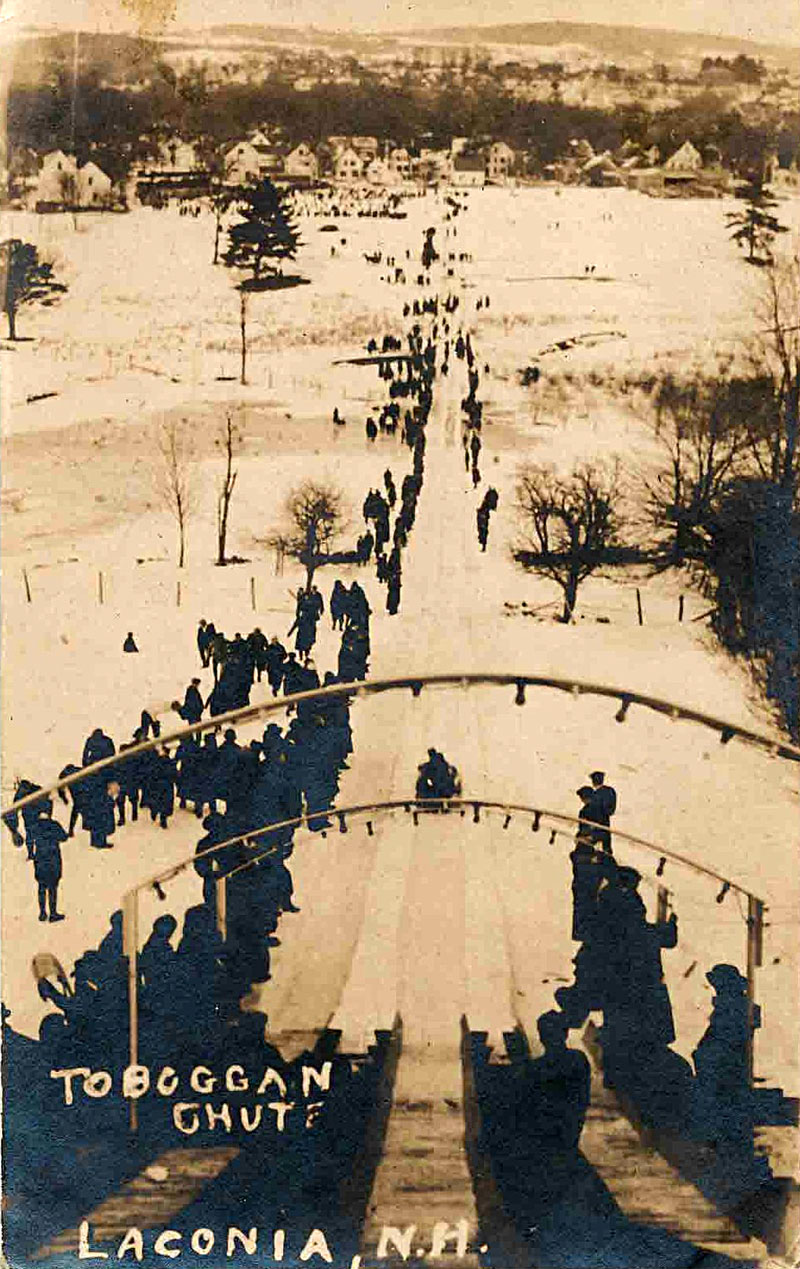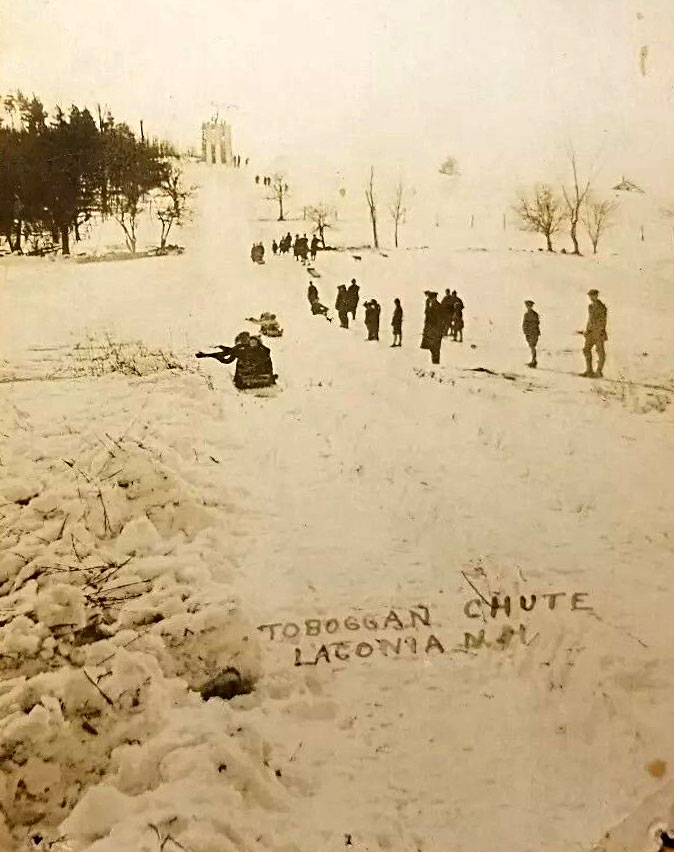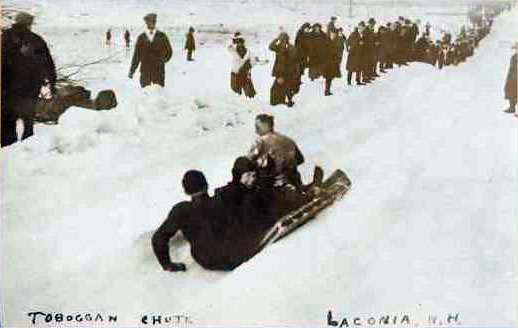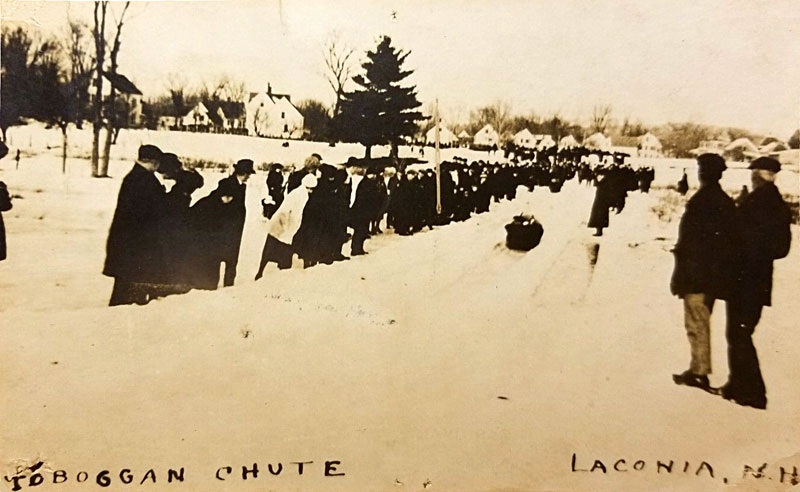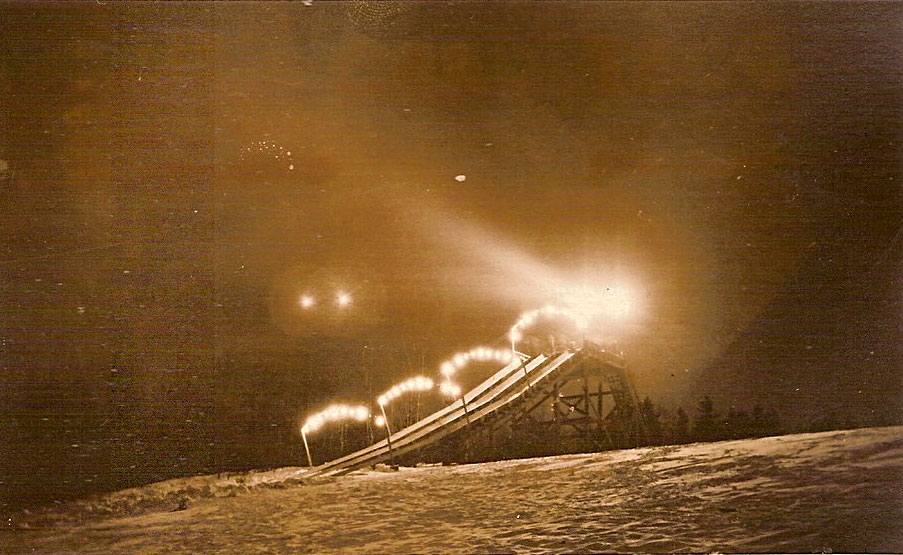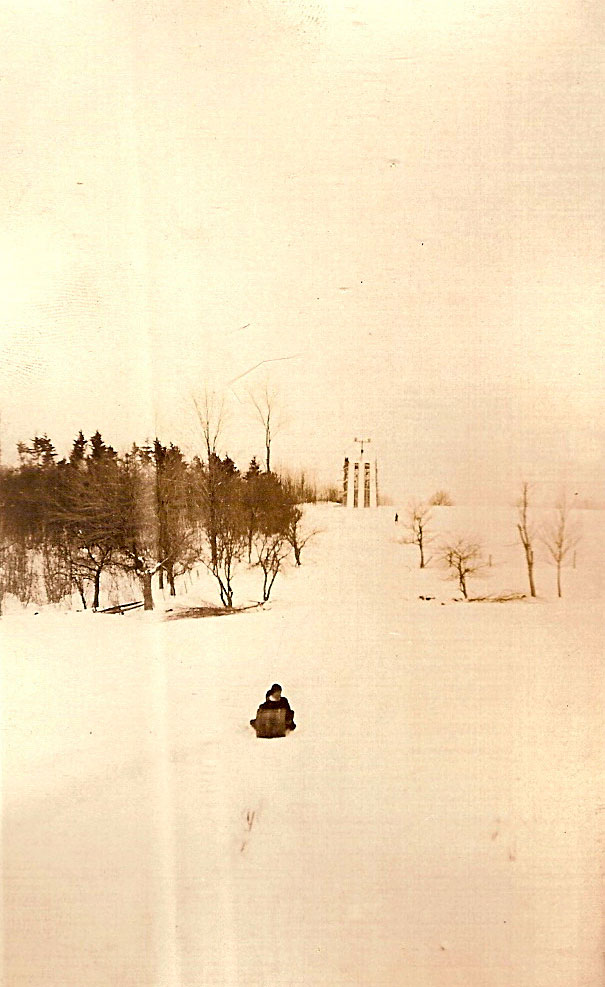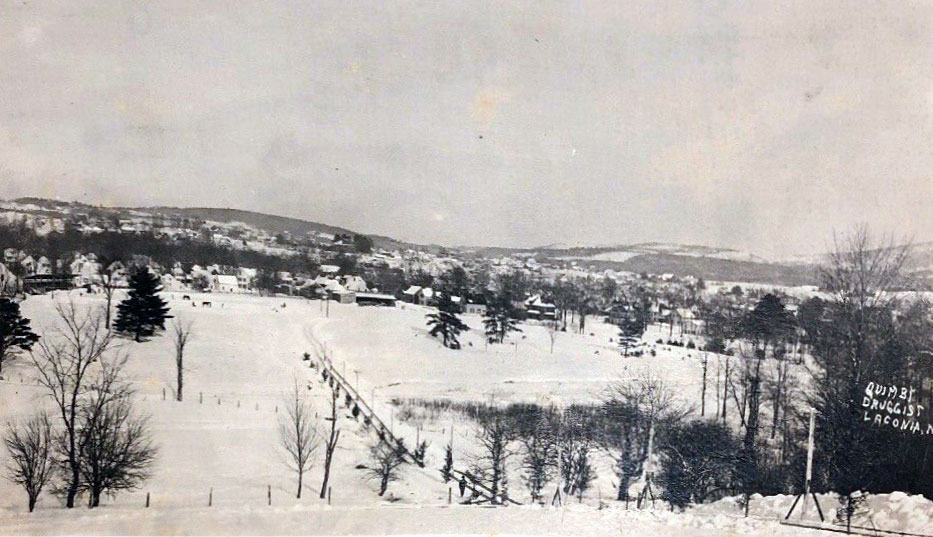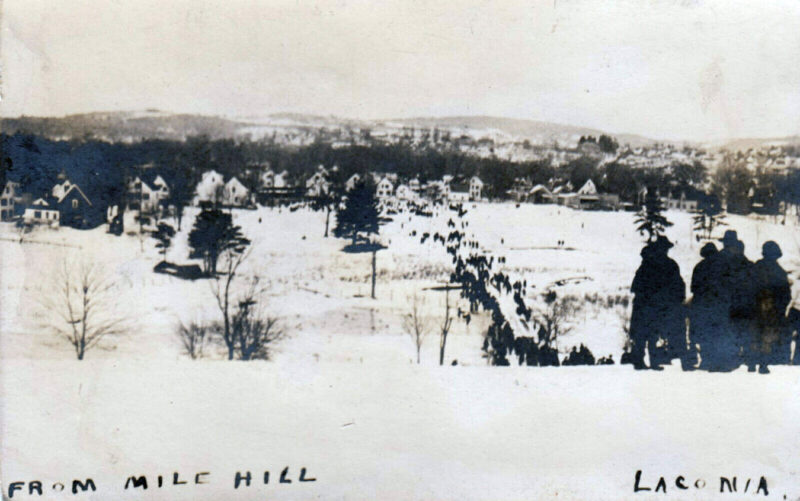 Another way to toboggan – get pulled by a car.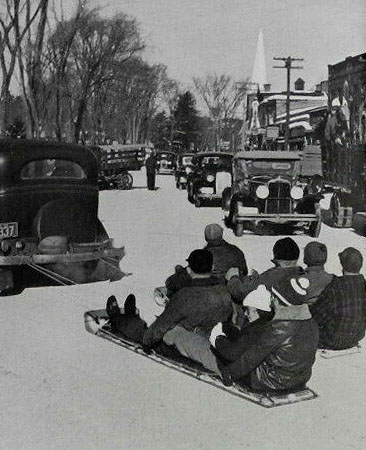 Below, the "Winnepesaukee Winter Carnival at Laconia, N.H." shows a very large crowd attending the event, with lots of people packed into the observing stand overlooking the ice skating rink. Photo by C.J. Lane. A January, 1922 Laconia Democrat article claimed the rink, built by the Laconia Winter Club, had the "largest skating surface in New Hampshire" and "plenty of room for hockey games" during the annual, week-long winter event, held during Feb 18-25 of that year.
The rink was open to the public. "Every afternoon and night finds large crowds of folks, both old and young, enjoying the excellent skating surface."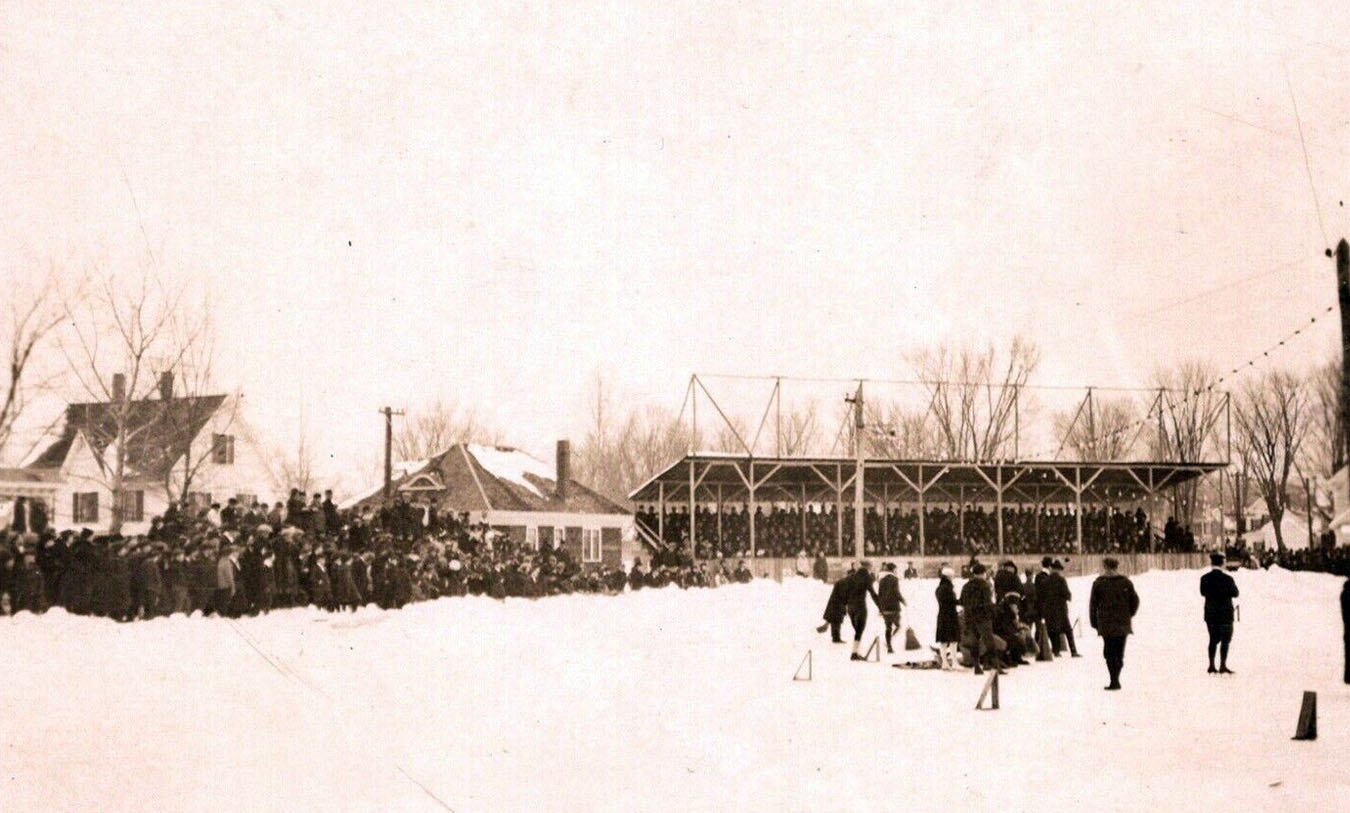 Ski jumping was another sport featured at the Winter Carnival. The ski jump erected for the 1922 carnival featured a 35′ take off ramp.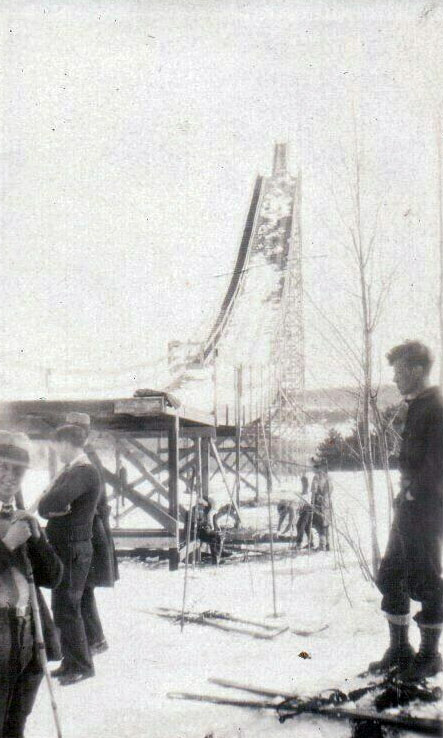 Two women in snowshoes enjoying themselves at the winter carnival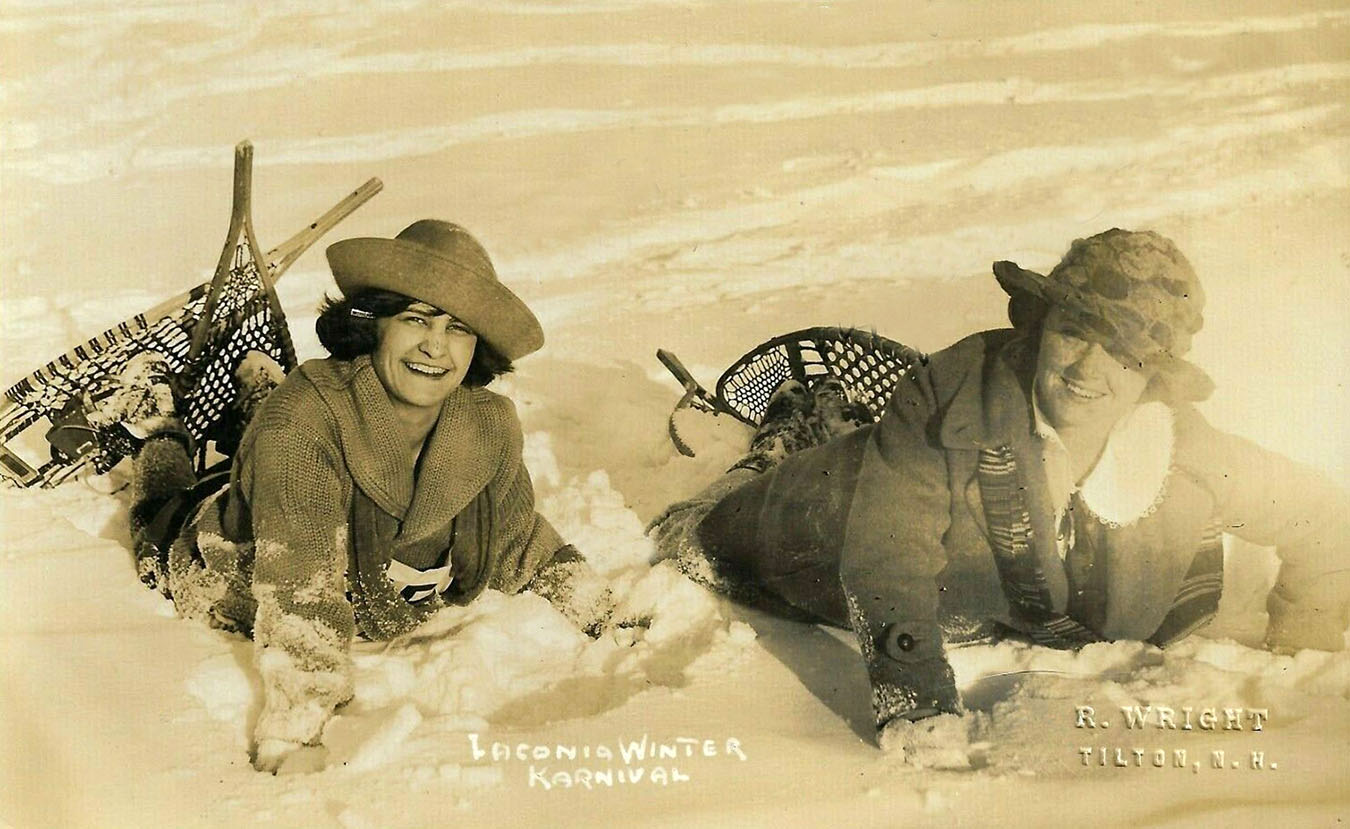 A 1923, Laconia Democrat article noted that the Third Annual winter carnival, Feb 10-13, featured competitions in ski jumping, ski races, snowshoe races, skating and skating races. "Pleasure seekers enjoyed skating, the toboggan chute and ski jump, a number of sleighing parties and snowshoe hikes."
A color postcard, postmarked in 1944, of the view from Mile Hill.