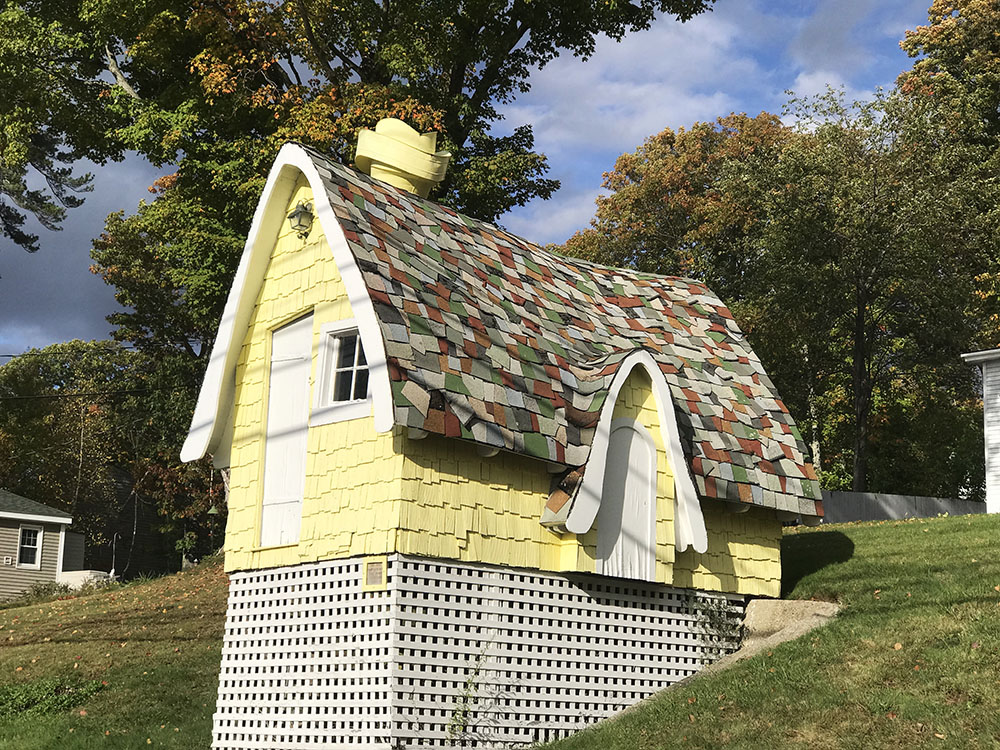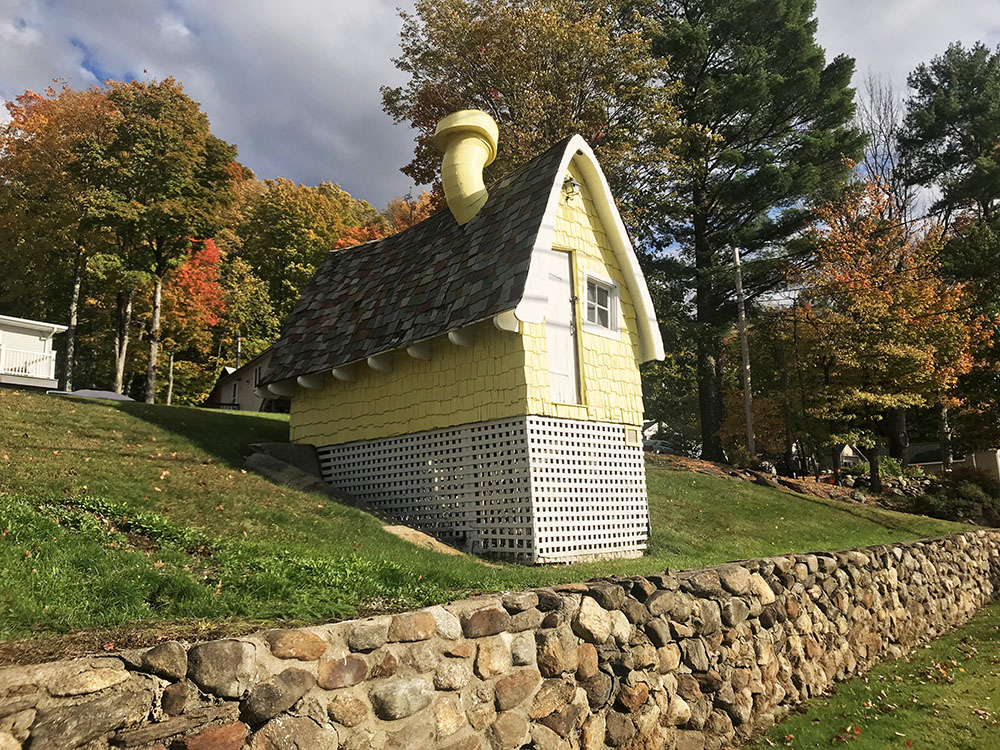 Above, the dollhouse on Weirs Boulevard. The dollhouse is ornamental and no longer in use. Previously, the property on which it sits was known as the Dollhouse Cottages.
According to the plaque on the dollhouse, below, it was constructed in 1925 by Herbert Jondro of Sunapee, NH.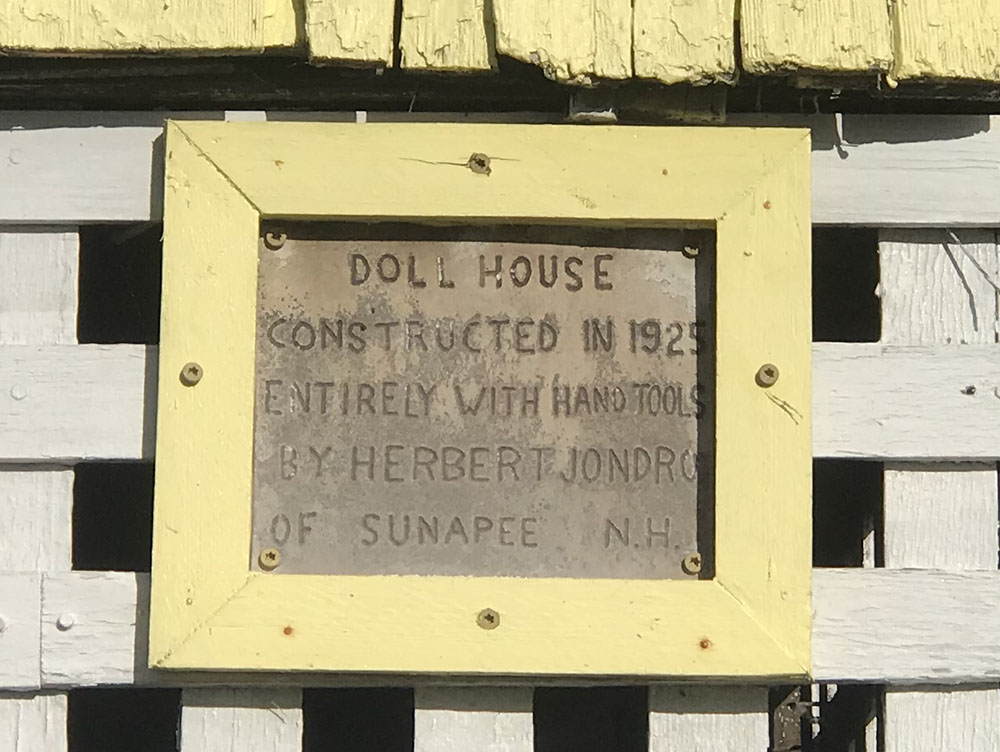 The dollhouse was originally a gift shop. The following postcard dates from 1938. The Brownie House Gift Shop and Juggery sold "inexpensive original things for everyone".