Third Regiment (1885-1924) in 1897. The only Veterans building destroyed in the great Weirs Beach fire of 1924, which also destroyed the grand New Hotel Weirs, as well as many other buildings.
By 1930 a new building had been constructed on this location. Over the years, the new building has had various incarnations and remodelings. First a diner named Jean's Cafe, then an Italian restaurant of the same name; later a fast food/pizza eatery under different ownerships. The building is currently vacant, and is used only during Motorcycle Week as a tattoo parlor. A Veterans museum is planned for this location; but plans have been ongoing for many years and no museum has been built yet.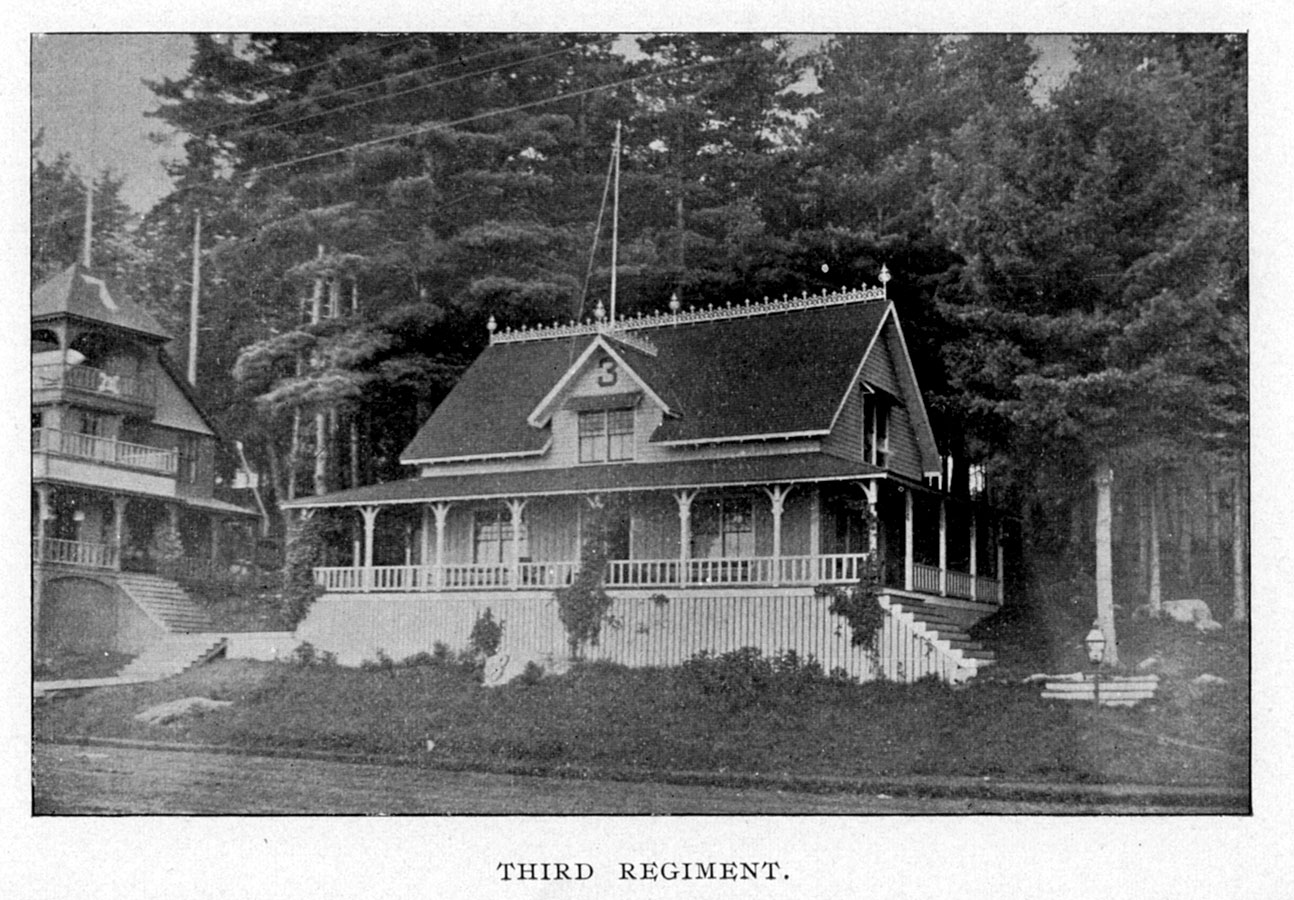 Various Third Regiment ribbons and buttons. The 1886 ribbon was specific to Company K of the 3rd, which had been recruited "wholly at Dover" (pg 11 in the regimental history). Each Company had a nickname, and the nickname for Company K was the "Old Belknap Rifles". The 1889 ribbon honored Egbert Ludovicus Viele, a distinguished New York City civil engineer and topographer, and brigadier general during the Civil War. The 1891 ribbon is notable for its reproduction of the Third Regiment HQ. The 1919 ribbon curiously dates the Third's reunion as the 47th, although for the NHVA, 1919 was only the 43rd reunion.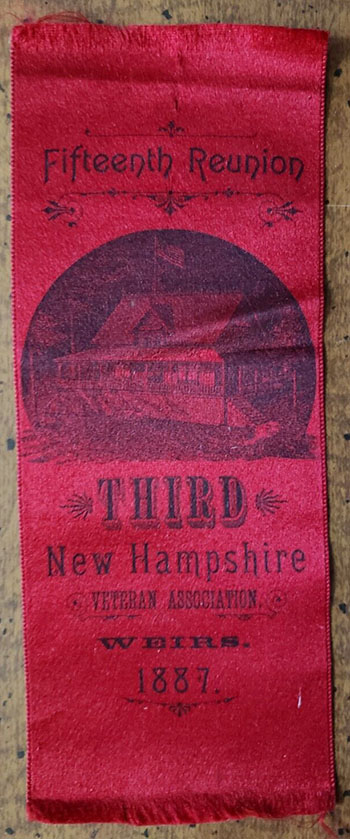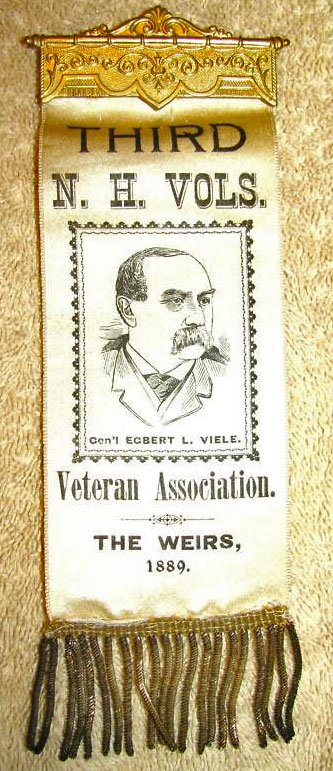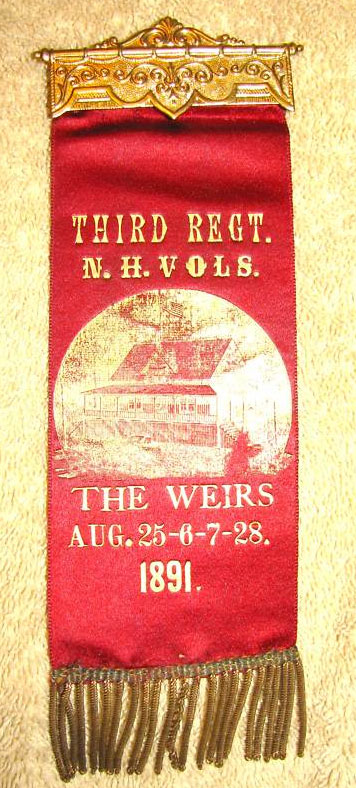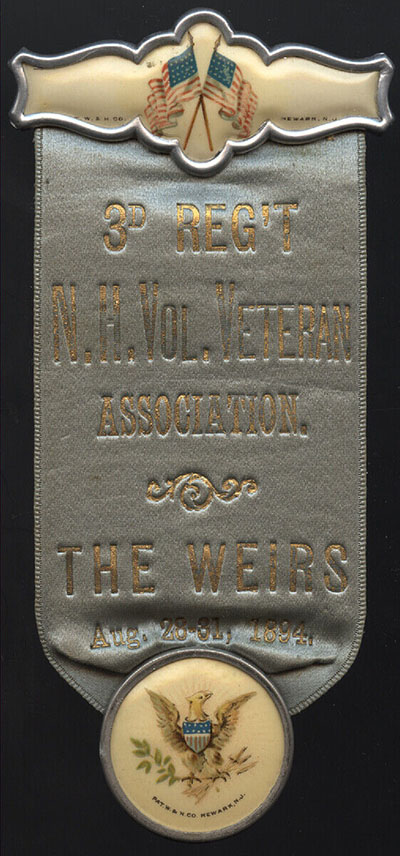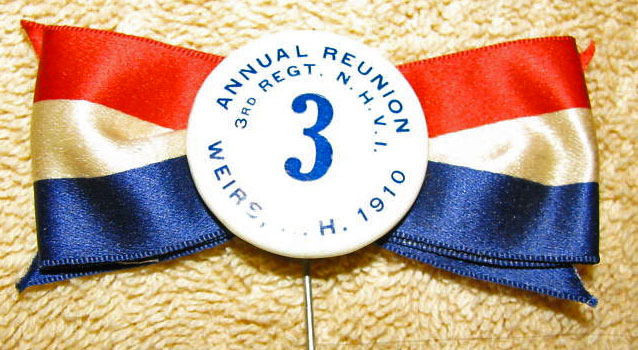 A 1922 photo of the American Legion band of Manchester, taken on the front steps of the NHVA headquarters. The history of the Third Regiment was tightly associated with military bands.