The Lady of the Lake and the Mount Washington in Center Harbor, circa 1885. Click here to SUPERSIZE.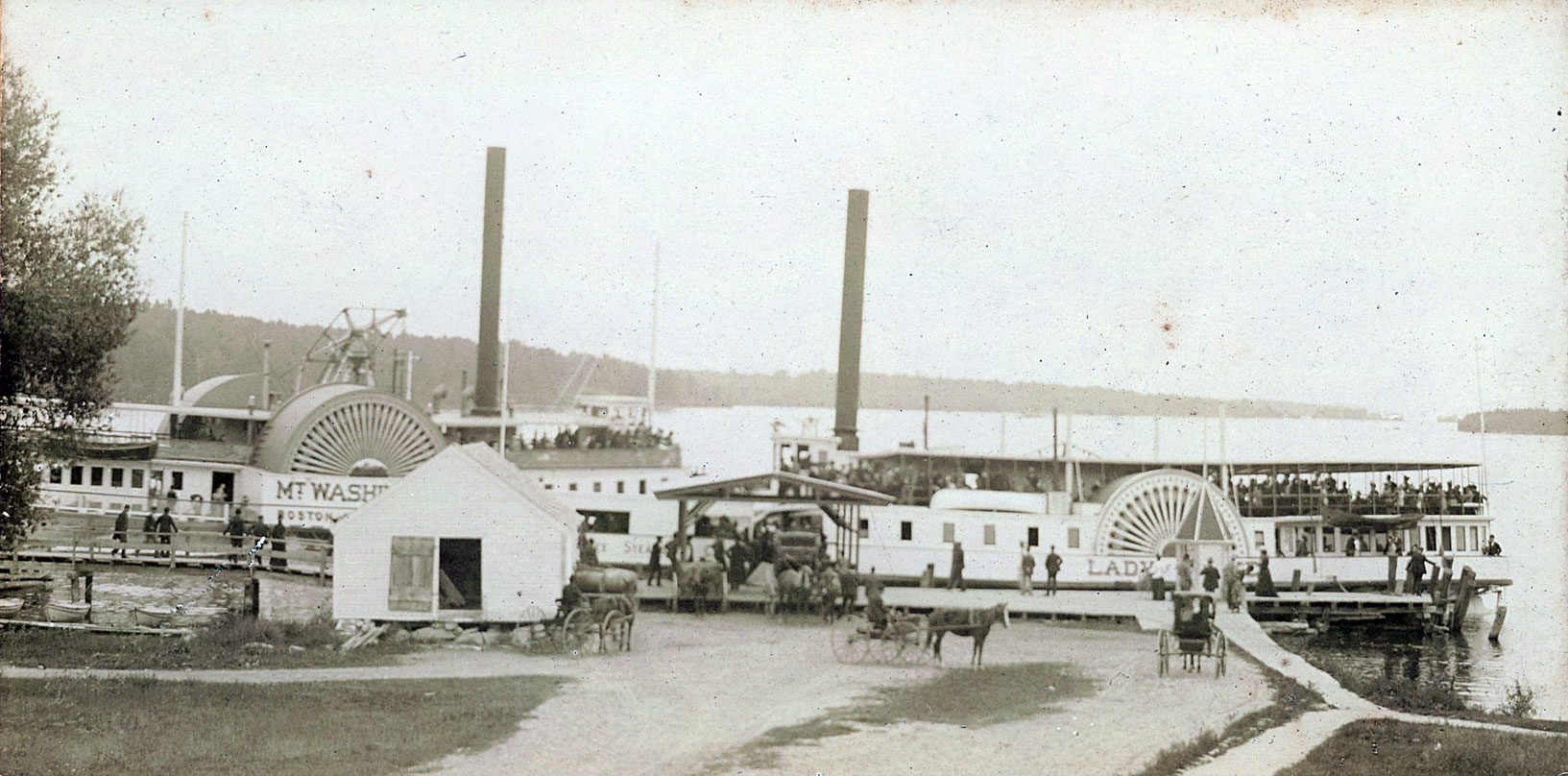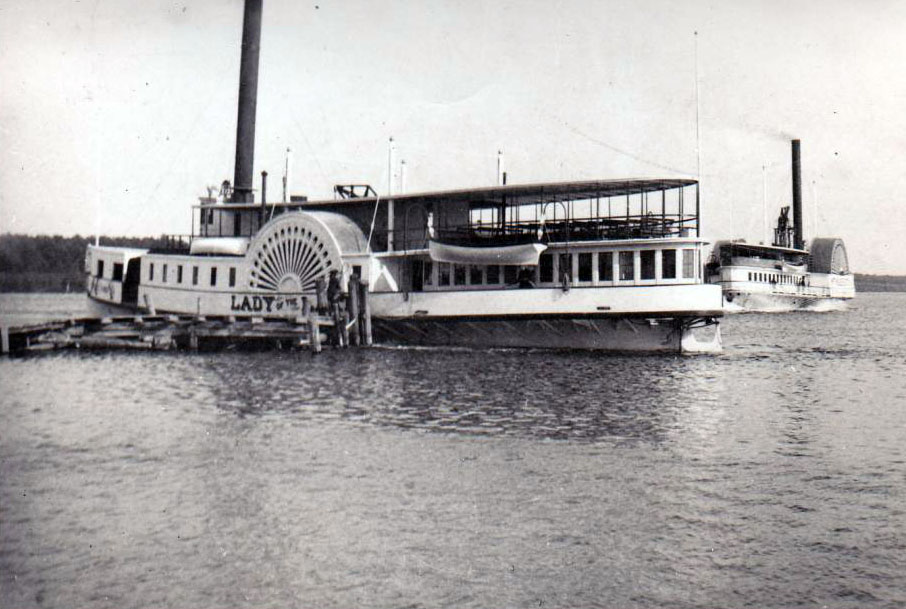 An engraving from the 1874, second edition of John B. Bachelder's "Popular Resorts and How to Reach Them", shows the Lady, and the relatively brand-new Mount (two years old at the time), in Centre Harbor. An 1873 color sketch of this scene by artist John Badger Bachelder can be found on the New Hampshire Historical Society website here.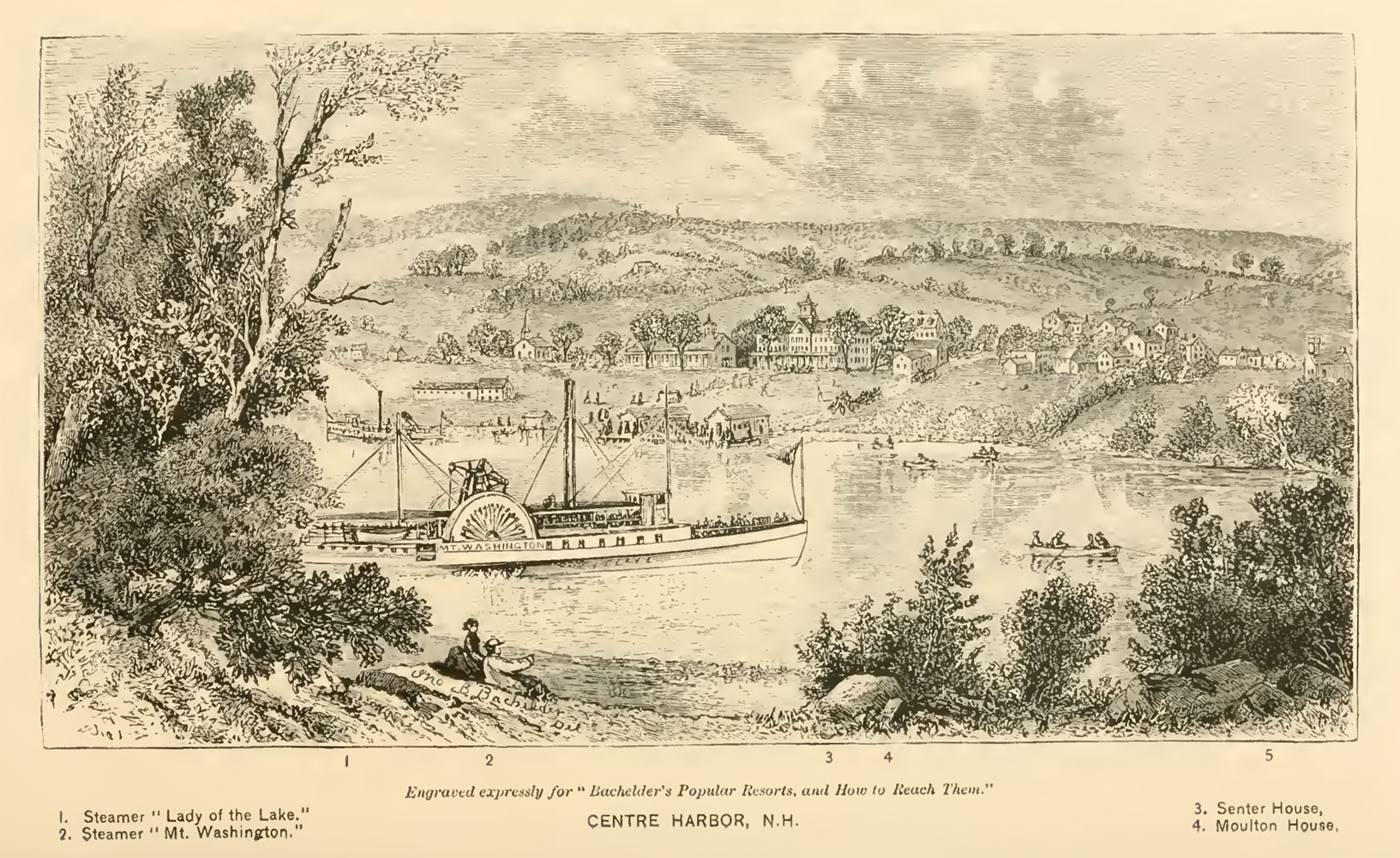 The Mount leaving Center Harbor around 1917.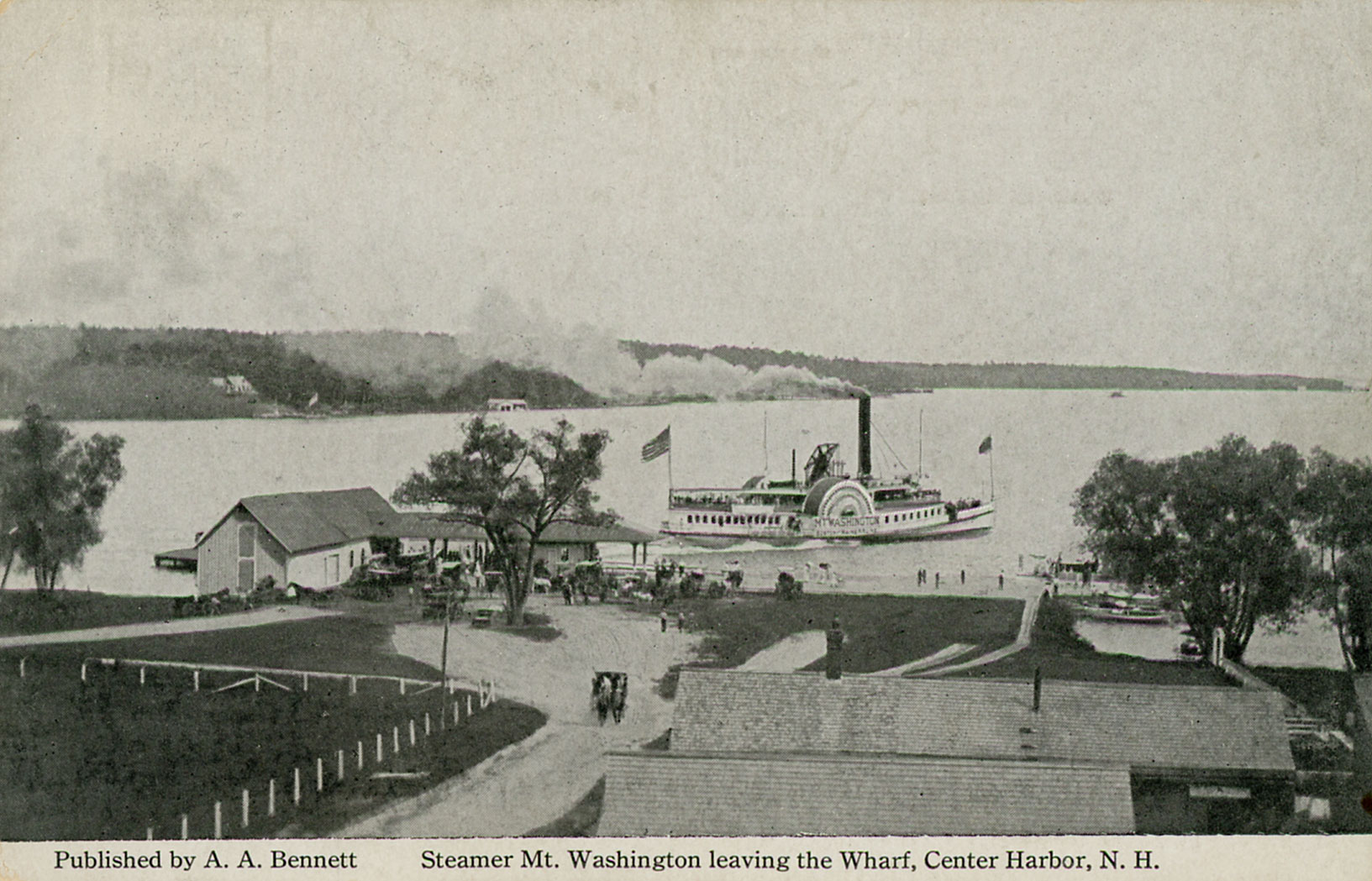 A hand-tinted version of the above.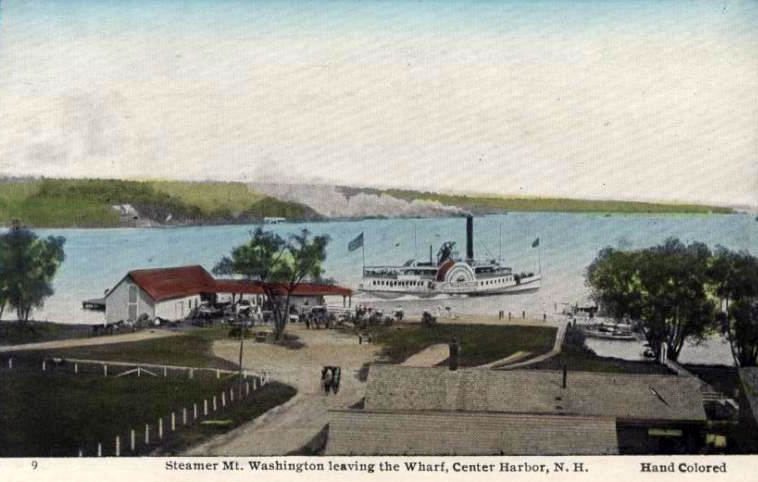 The Mount in Center Harbor.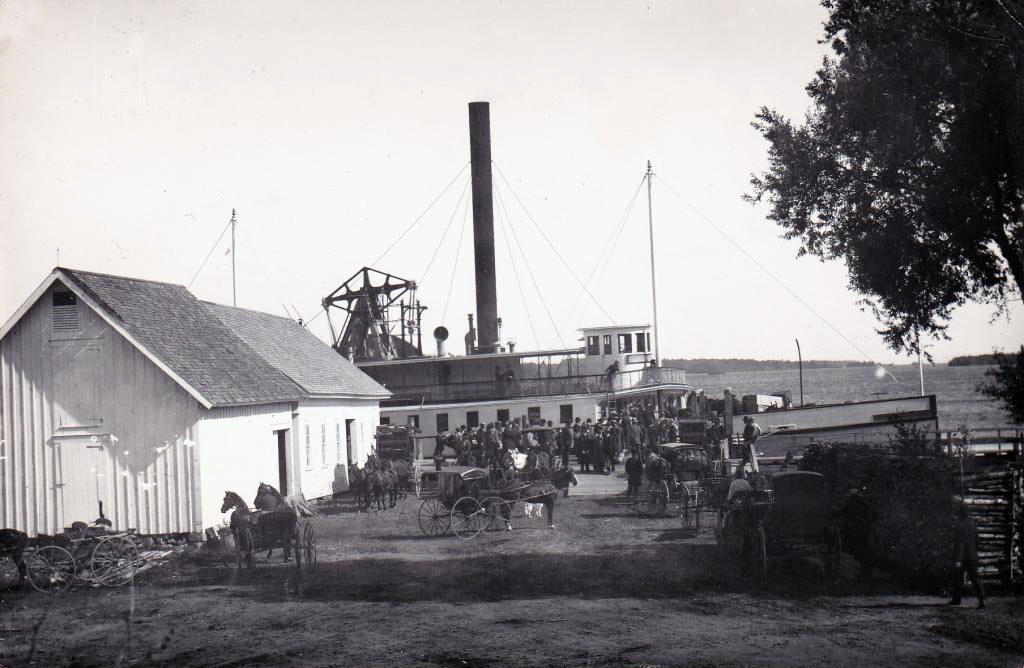 The steamship Governor Endicott at Center Harbor.