1884 & 1870 Boston & Maine Railroad Maps
1884 system map of the Boston & Maine railroad. In 1884, the B&M was a small regional line that hugged the New England coast between Boston and Portland, Maine. Its longest inland spur led directly to Alton Bay. Looking at this map, and seeing how at this time the B&M did not extend south of Boston, or even west past Lowell, it is hard to imagine how this line became the dominant New England railroad only twenty years later.
Detail from the above map showing the Dover-Alton Bay branch. The B&M also operated the steamship Chocorua, based in Alton Bay, with 10-mile service to Wolfeboro, and 20-mile service to Center Harbor, according to the map. The 1870 map shows a "Proposed RR" from Alton Bay to Meredith. Twenty years later, the Lake Shore Railroad was built, but it terminated in Lakeport, not Meredith.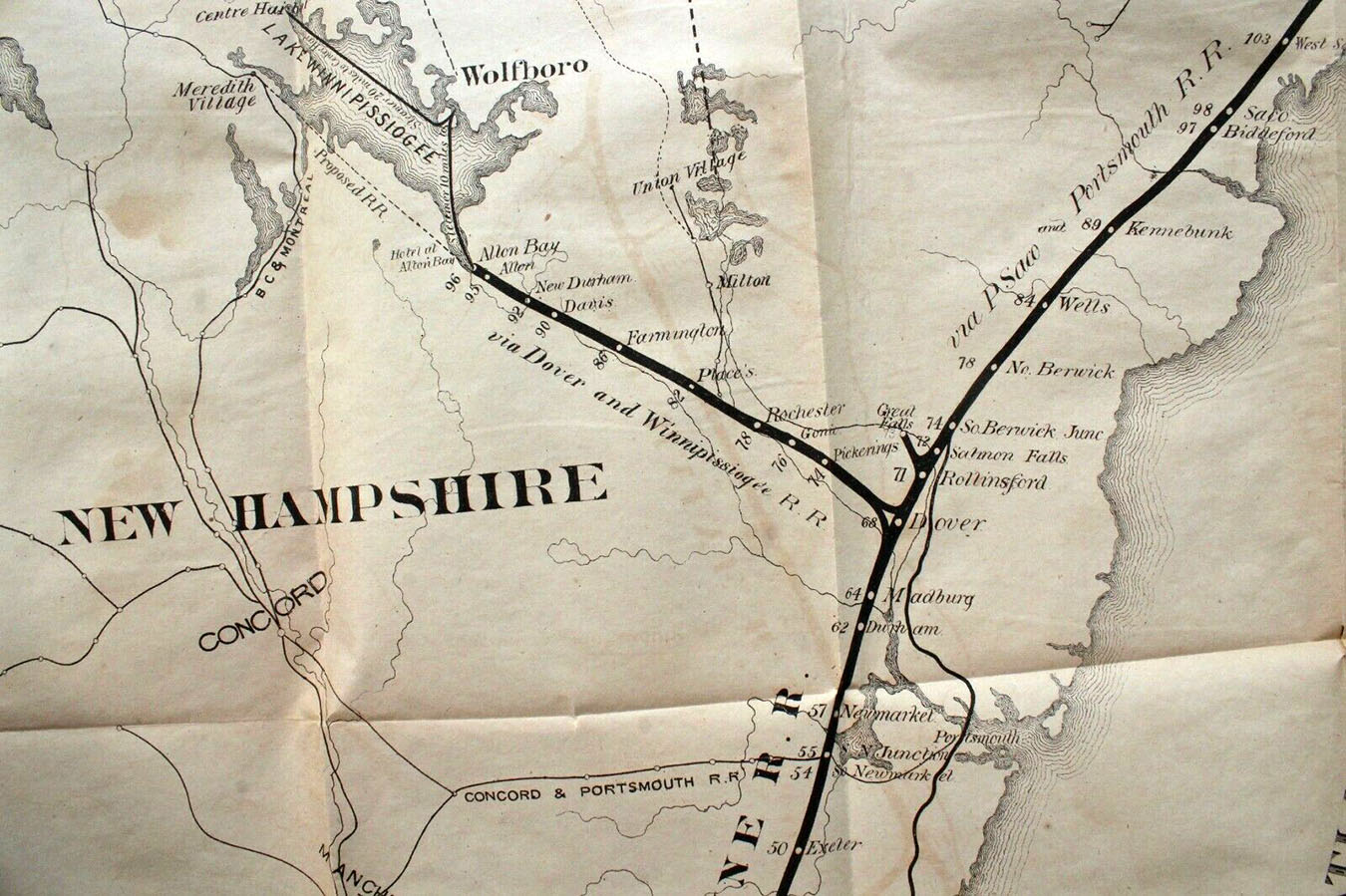 Here is a plan for an extension of the line from Alton Bay to Laconia and Weirs Beach. Known as the Lake Shore Railroad, the extension to Laconia (actually to Lakeport), opened on June 17, 1890, and closed on May 25, 1935. The proposed branch connecting Gilford to Weirs Beach was never built.