The Lakeport dam on November 21, 2008, looking upstream from the Lake Opechee side. For more information about the operations of the Lakeport dam, click here. For more information about its "run-of-the-river" hydroelectric power generation capability, click here. The original 200kw power generating facility here was a combination hydro and internal combustion plant built by the Laconia Gas & Electric company that was retired in 1932.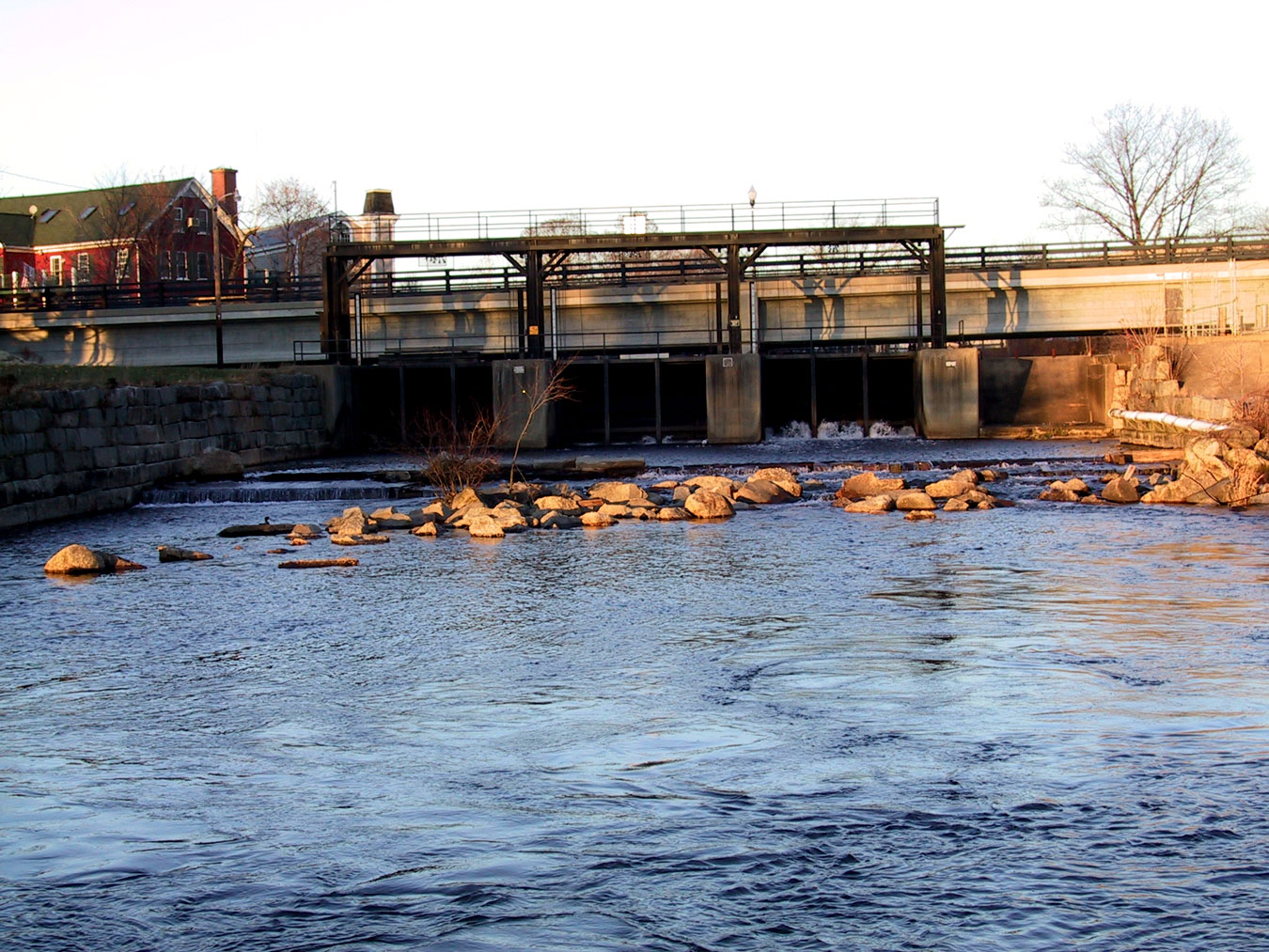 The vestiges of the 1861-1957 wing dam are seen in this modern photo below. The stone wall separating the north bank of the spillway from the small park above was the location of the former wing dam.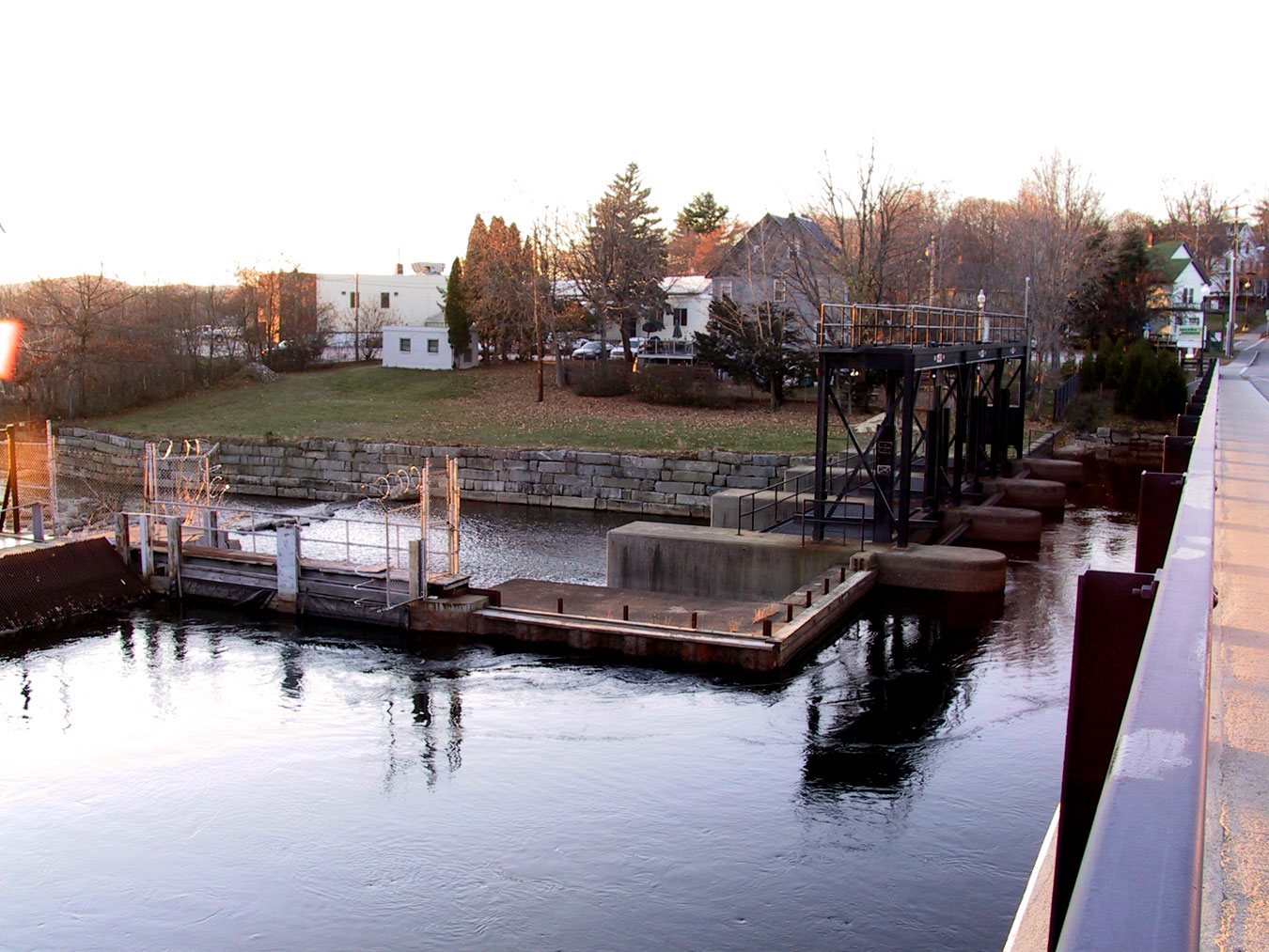 According to an 1816 map, the falls at this location dropped 8 feet 5 inches. (In 1816, Lakeport was known as "Folsoms Bridge".)

The Lakeport Dam is depicted on a 1917 postcard. The view is looking downstream from the Paugus Bay side towards the Elm Street bridge, newly built in concrete in 1914.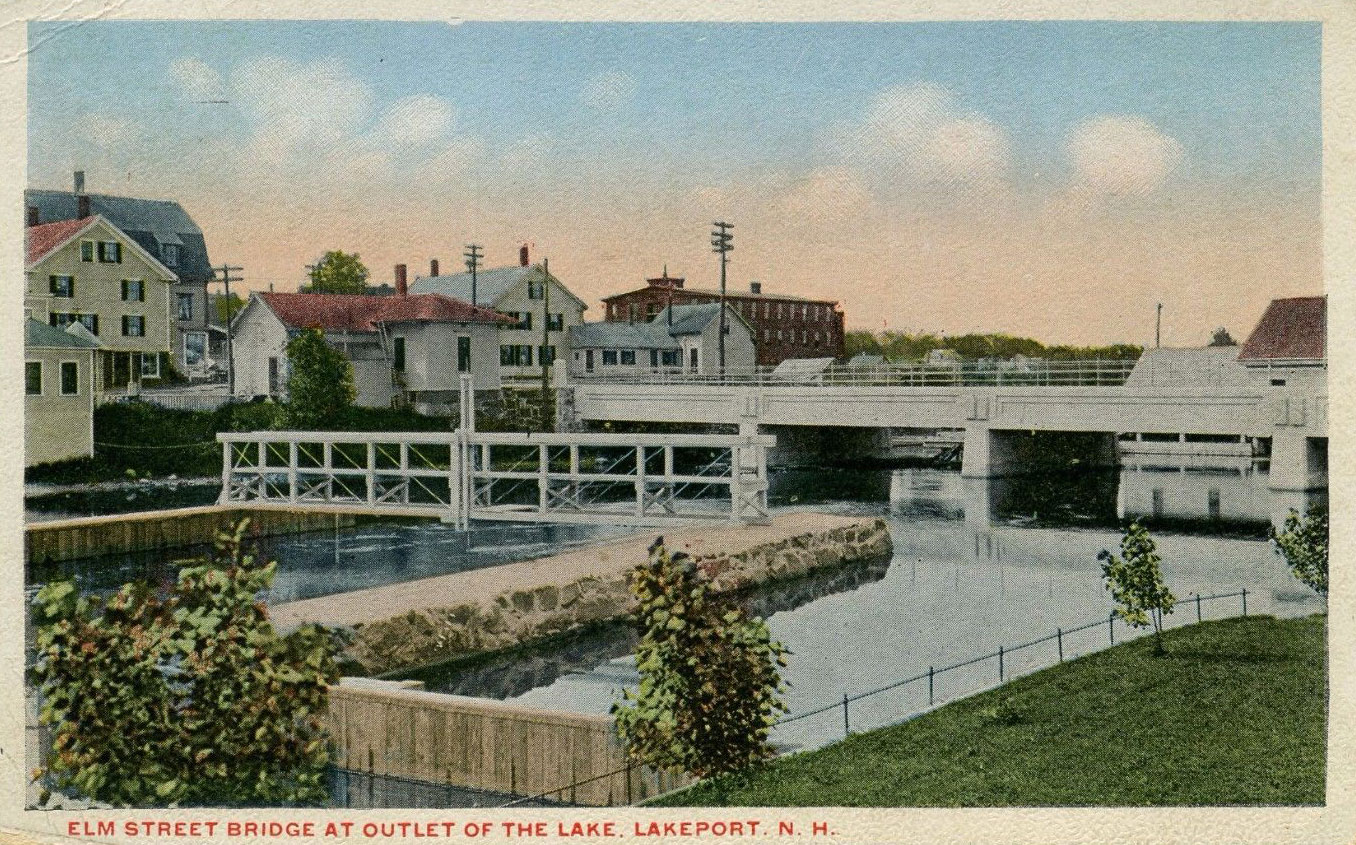 The Elm Street Bridge, looking towards Lakeport Square (in the far distance).