The Mill Street Pedestrian Footbridge crosses the Winnipesaukee River just downstream of the Avery dam, from the Belknap Mill Plaza to Union Avenue. The footbridge was built in November, 1958, replacing an earlier bridge that had carried vehicular traffic from Mill Street. Mill Street no longer exists, having been removed during Laconia's Urban Renewal program of the early 1970s. The footbridge is in poor condition. Efforts are being made for a replacement.
The footbridge is seen at a time of very low water flow through the dam. The two teens would not dare to stand where they are during normal water flow.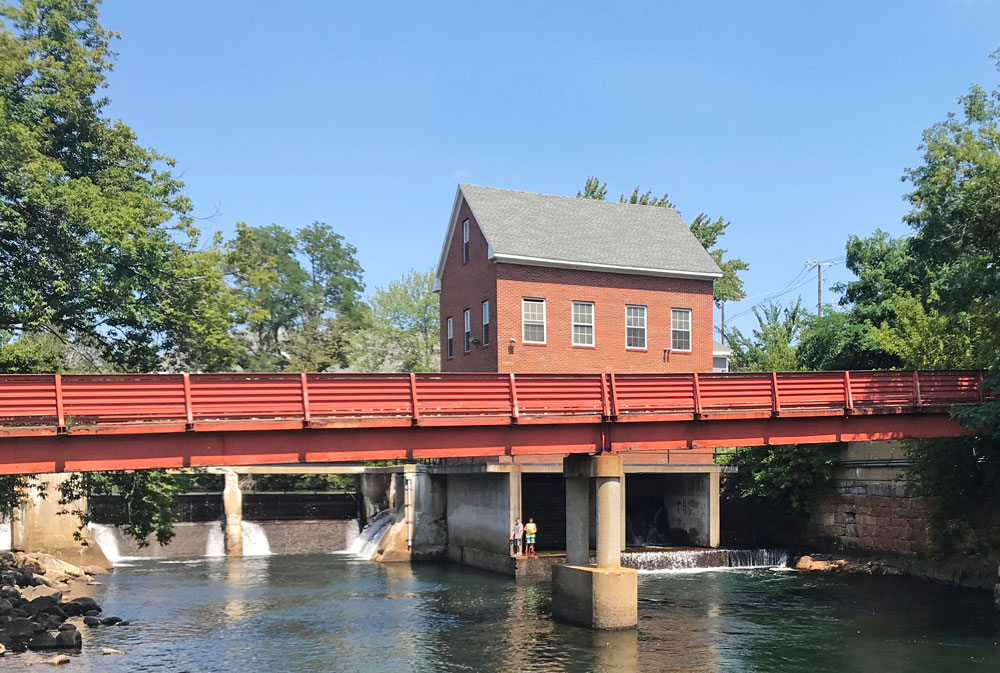 The footbridge from the Union Avenue side.