Circa 1950 photo of Irwin's. This photo has been colorized. The colorized photo is ©2017 and may not be used without permission. The Miss Winnpesaukee speedboat is ready to take its next group of passengers for a ride.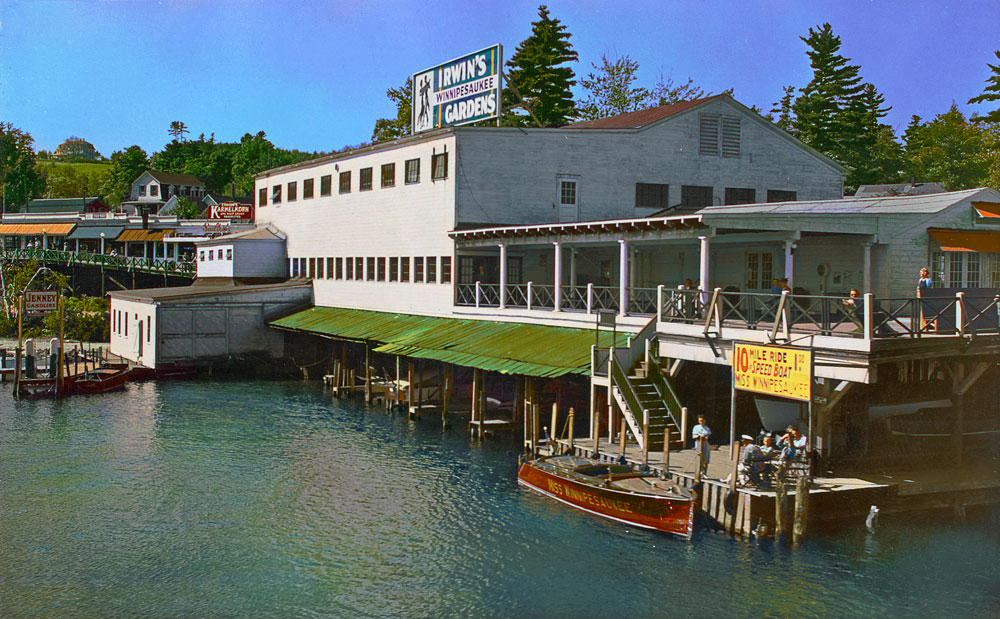 The Jenney Manufacturing Company's home office was on the old Central Wharf at 75 Central Street in Boston. Founded in 1812, it initially sold whale oil, coal, and kerosene. Beginning in 1884, it sold gasoline. It built up a large network of gas dealers throughout New England and was New England's "largest independent gasoline marketer with a countrywide reputation for quality" before it was bought out in 1968 by Cities Services, better known as Citgo.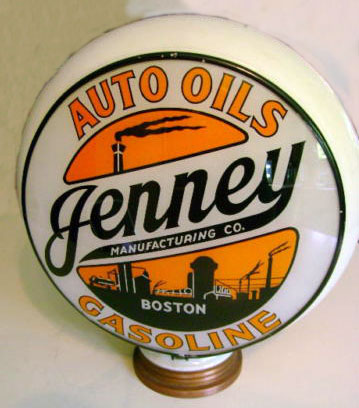 A map of Jenney locations. Besides the Weirs, Jenney had three other locations on Lake Winnipesaukee – in Lakeport, Glendale, and Alton Bay.
"Watching the Races at the Weirs" titled postcard, 1950s. A crowd is gathered at the Jenny gas dock and at the Mount Washington wharf to watch a racing event in Weirs Bay. The caption on the postcard reads "Weekly races of speed boats, sail boats, etc. are immensely popular at this summer resort and are witnessed by thousands crowding the shores. National championships are held here from time to time."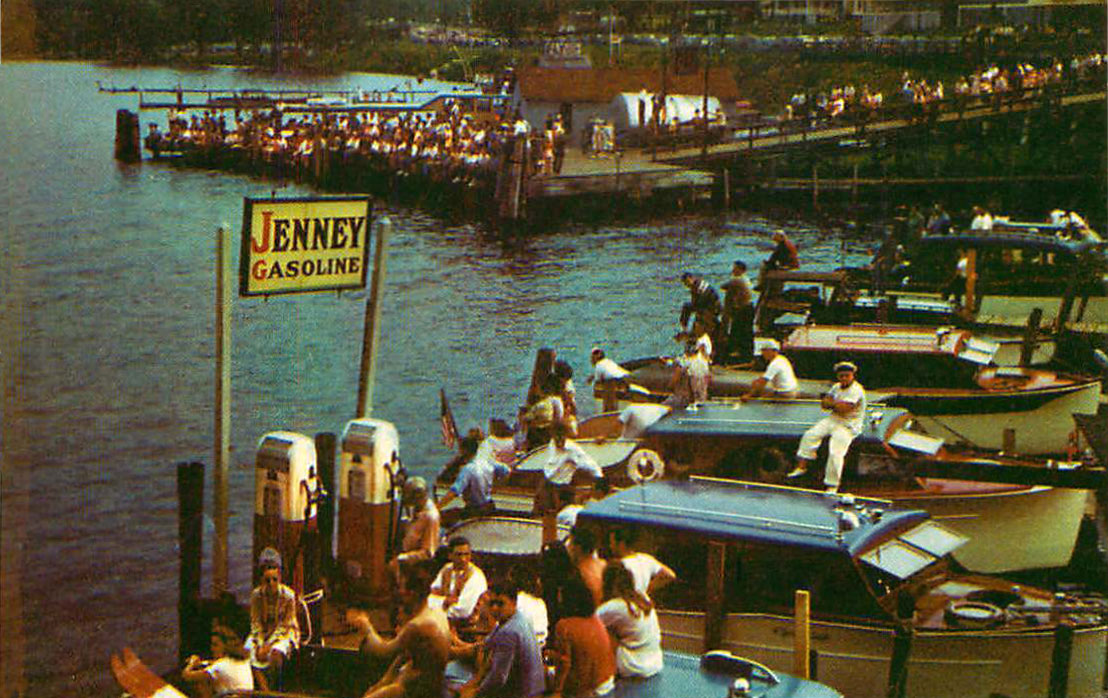 Miss Winnipesaukee speedboat ride tickets.
Advertisement photo from the 1959 Lakes Region Association's Where To guidebook. The ad claimed that over 1 million people had enjoyed the thrilling ride.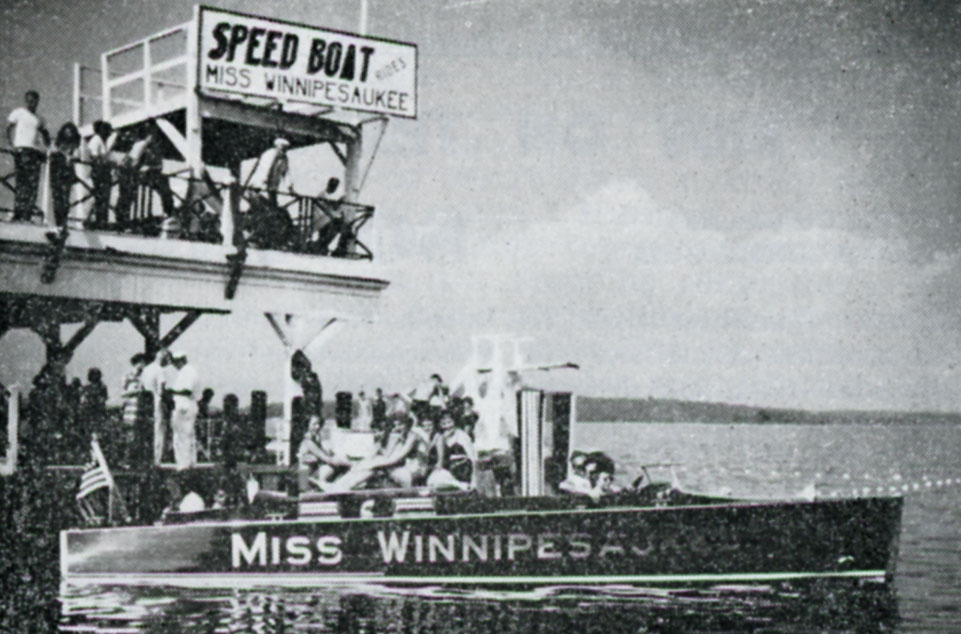 A 1930's view of the old Mount Washington steamer, from the stairs that descended down to the speedboat ride.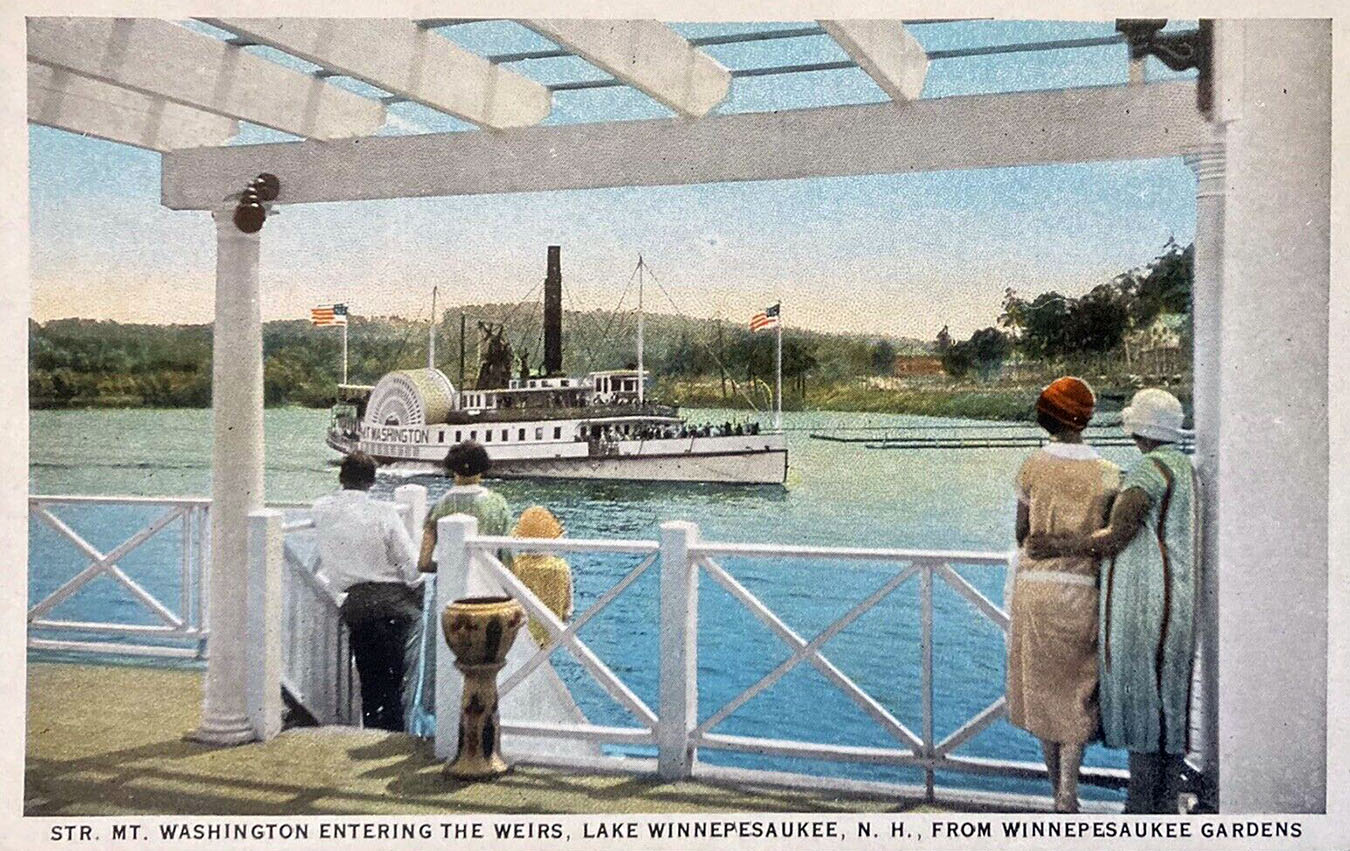 Looking down on the speedboats from the deck above. Photo from a 1946 Laconia Chamber of Commerce brochure.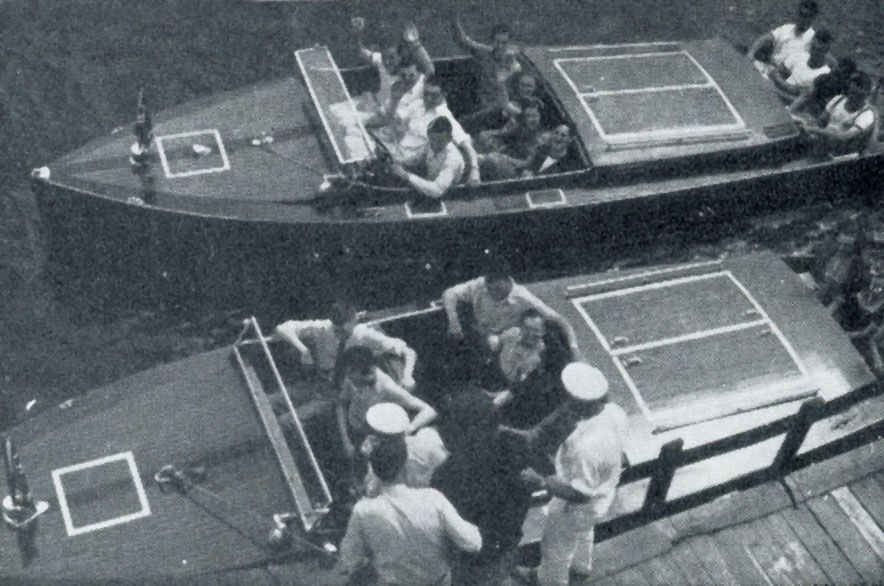 For a terrific video about Irwin's click here. The video is about Irwin Marine, and debuted on NH's WMUR TV station Chronicle show on May 1st, 2012. However, the video also includes some rare footage of the old Mount Washington steamer in action, scenes from its 1939 destruction, and the launching of its replacement, the MS Mount Washington