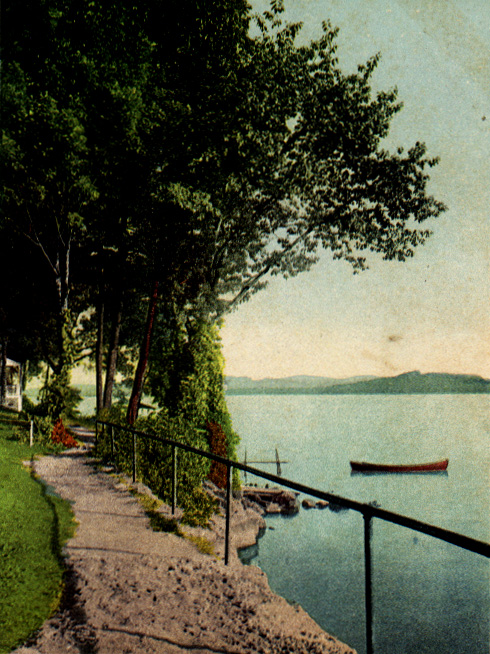 The Shore Path was a walkway along the eastern, Lake Winnipesaukee edge of the Methodist Campground. It followed the shoreline around Doe Point, from today's Winnipesaukee Pier to the Akwa Marina. For the most part, the pathway no longer exists, as private lakefront property homeowners have closed off access over the years.
McDude's Weirs Souvenir, part 3, on the Winnipesaukee.com forum, has many more historical views of the Shore Path. Click here and scroll a little more than halfway down to see these views.
An amusingly mis-captioned postcard called the path the "Sore" Path and mis-spelled the "Wiers". This card shows a family gathered at their house on the Weirs waterfront, but does not show the actual path.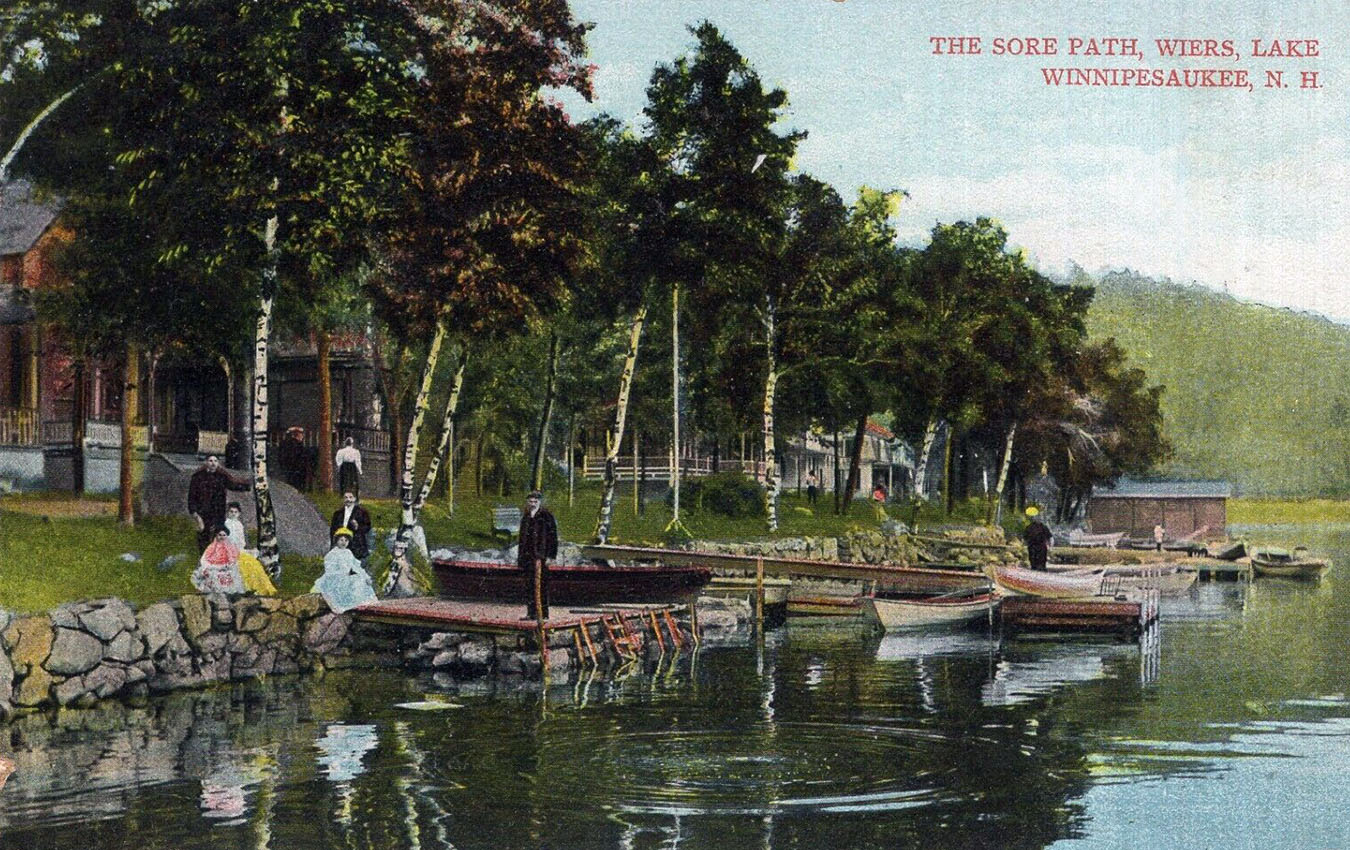 An elaborate boathouse, with gazebo on top, circa 1880s, on the Shore Path. From a stereoview by Moulton.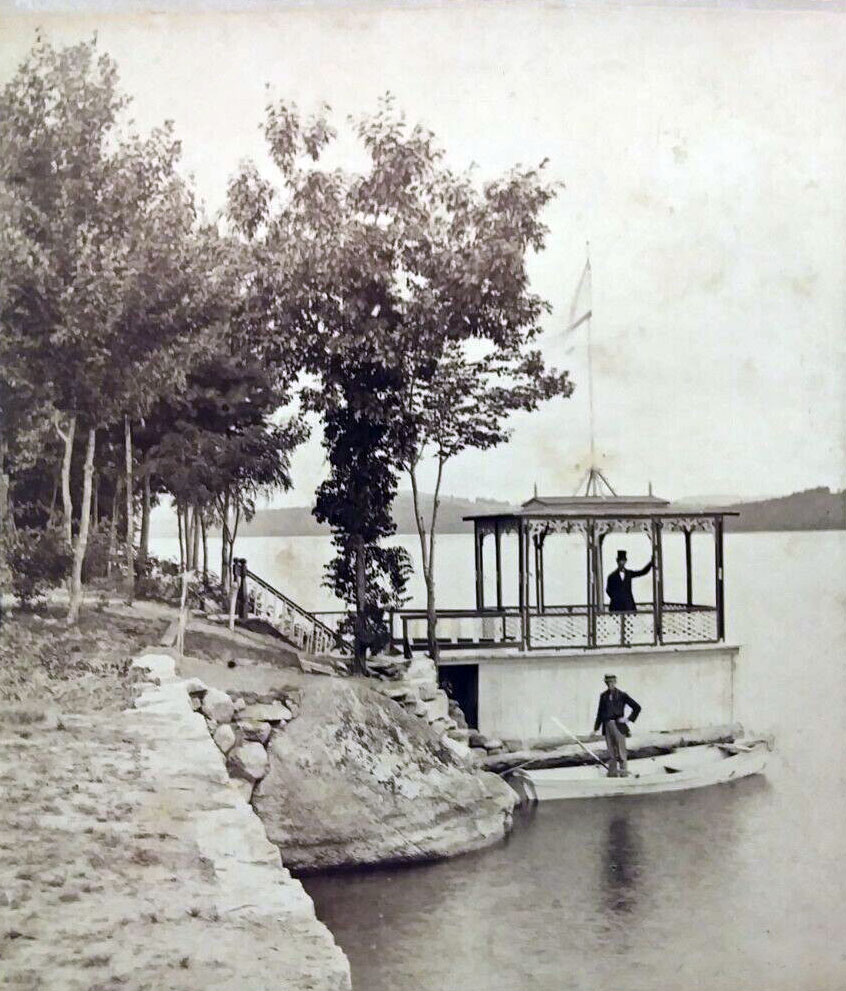 Ladies fishing, along the Shore Path.