The Kearsarge House was built in North Conway in 1861 and burnt in 1917.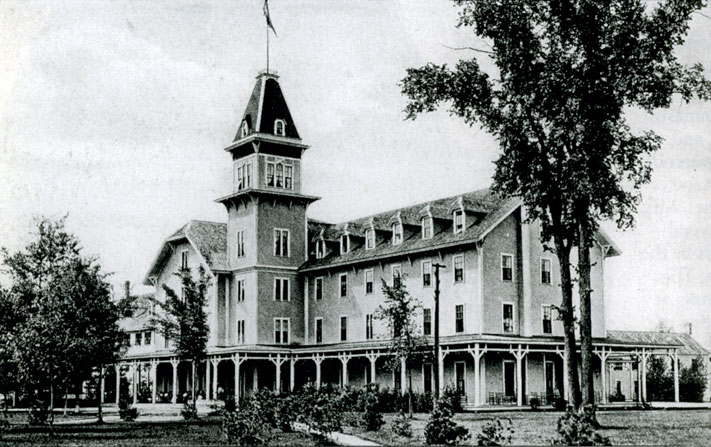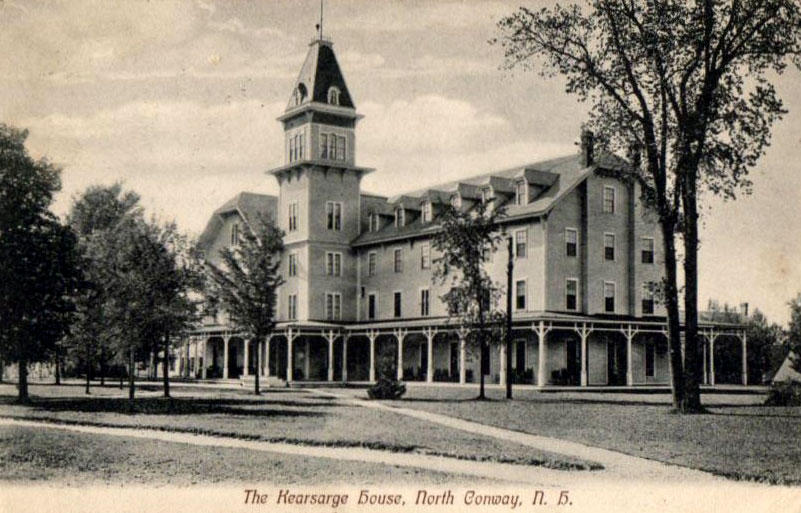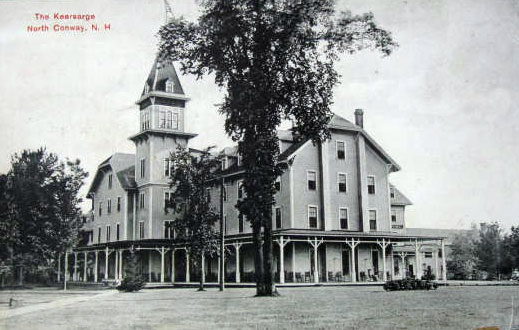 This late 1860's or early 1870's stereoview below shows that the house was considerably altered and enlarged from its original form.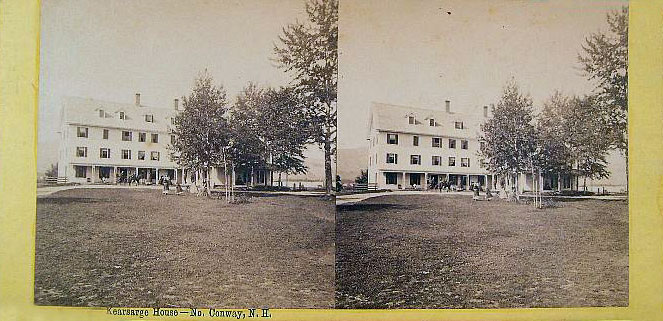 The following engraving was published in 1875, in "Keyes's Hand-Book of Northern and Western Pleasure Travel to the White and Franconia Mountains, St. Lawrence and Saguenay Rivers, The Northern Lakes, Montreal and Quebec, and the Great West" .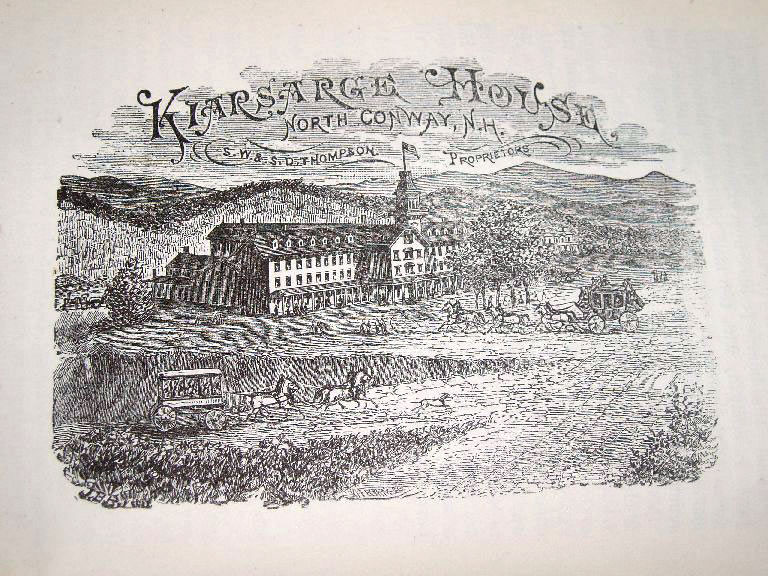 A description of the hotel from John B. Bachelder's 1873, first edition of "Bachelder's Illustrated Tourist Guide of the United States – Popular Resorts and How to Reach Them".