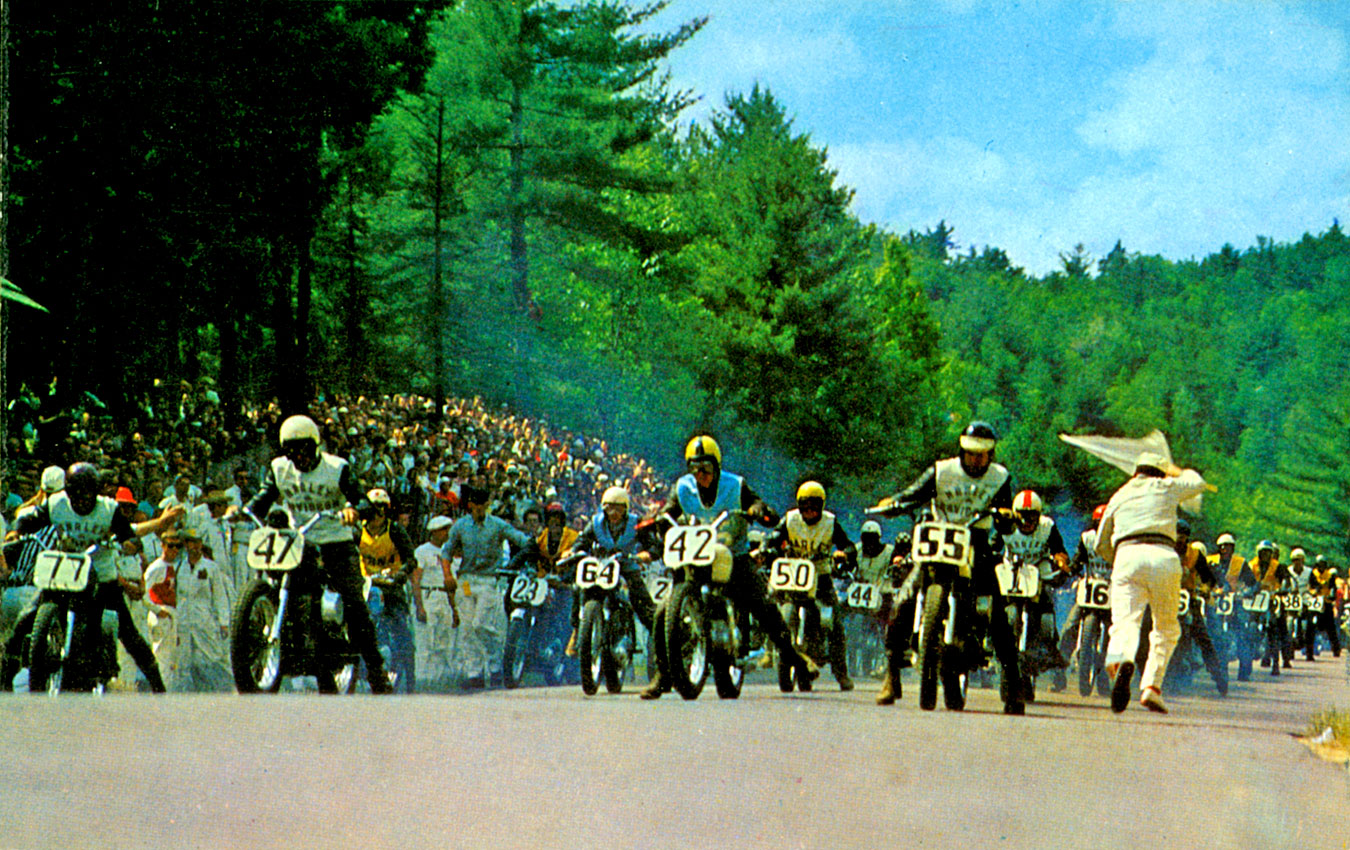 Another color postcard of the races in the late 1950's. Note the large crowds lining both sides of the race course.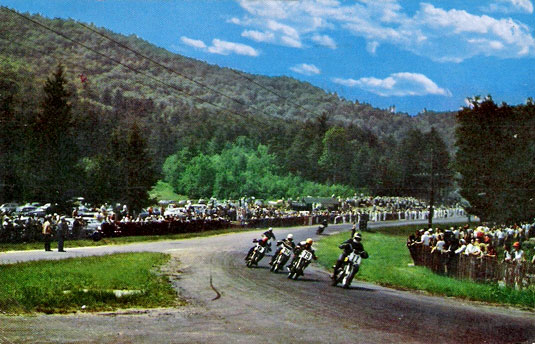 A photo of the race probably taken in 1946 or 1947.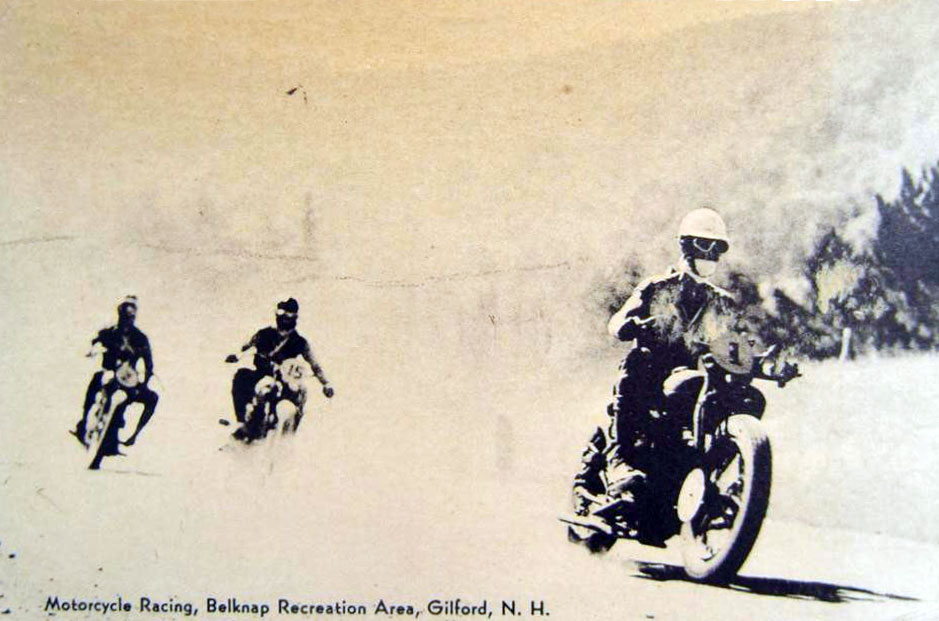 The August 1947 cover of the Enthusiast.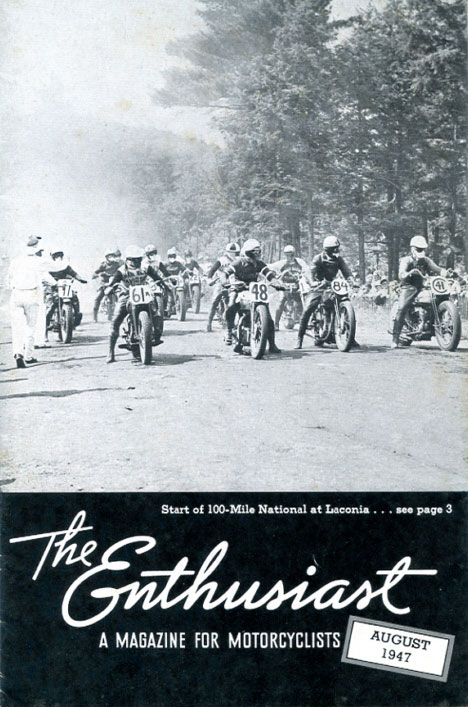 A black and white postcard from the early 1950's of the race start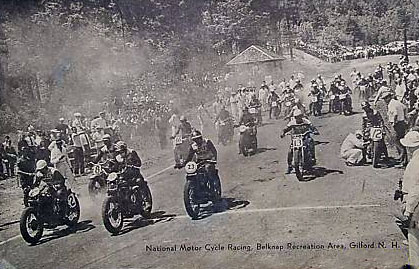 A photo of the 1941 race, the last race before WWII suspended racing for four seasons. From the July 1, 1944 wartime issue of the AMA news. The AMA continued to publish its newsletter during the War in order to maintain interest in the sport of Motorcycling.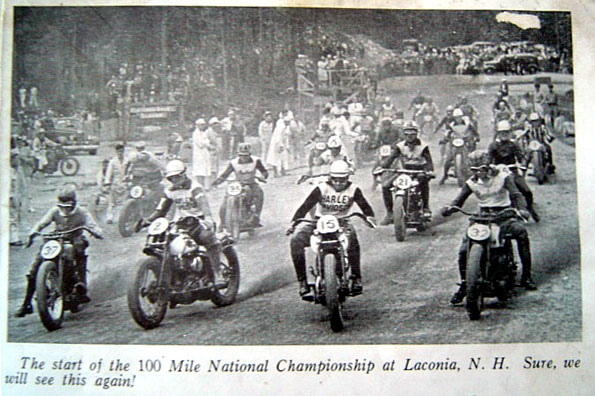 Joe Leonard, who won the race in 1954, 1957, and in 1961, crosses the finish line, placing second in the 1959 race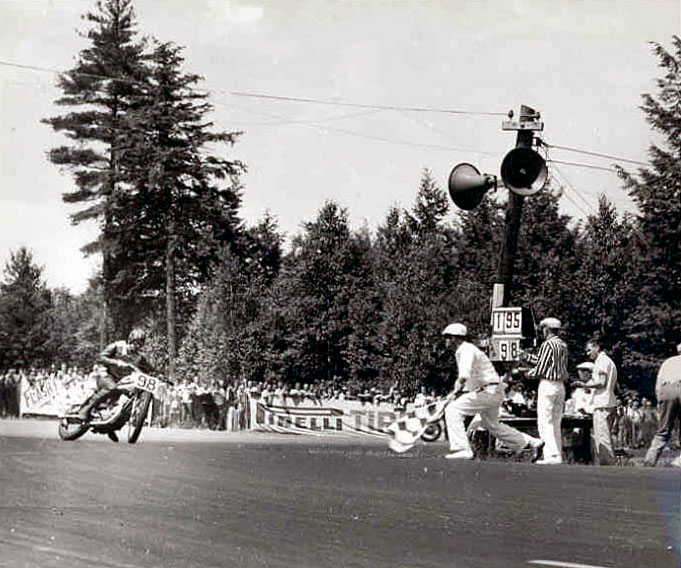 A photo and brief bio of Joe Leonard from the 1955 official Motorcycle Week program.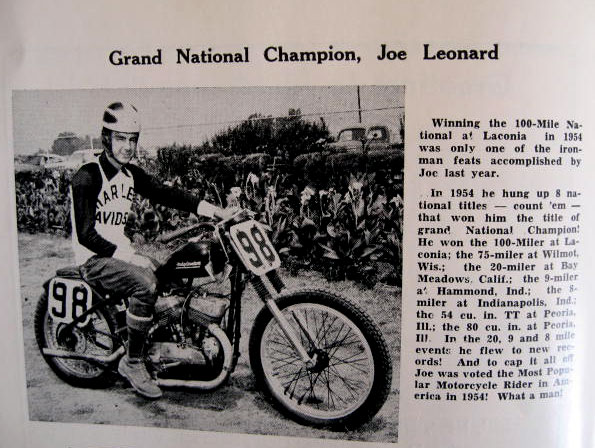 Clyde Keeney. Just an average Joe, not in the record books.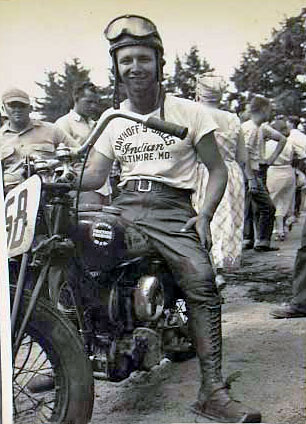 Below, results from the 1950 race, which appeared in the August issue of the (Motorcycle) Enthusiast.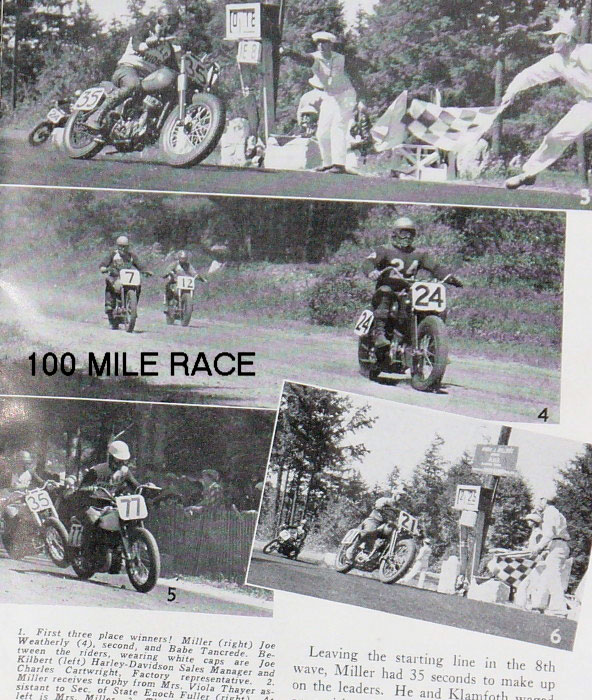 The 1955 race winner, Brad Andres, on the cover of the August issue of the Enthusiast.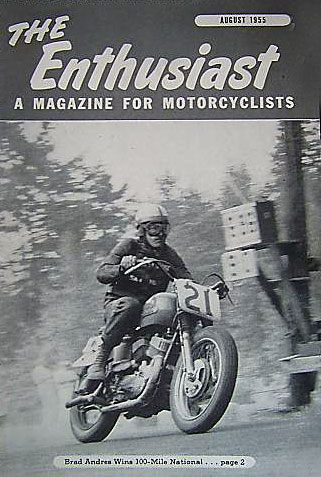 Joe Leonard winning the 1957 race. Leonard is wearing #1 instead of his customary #98.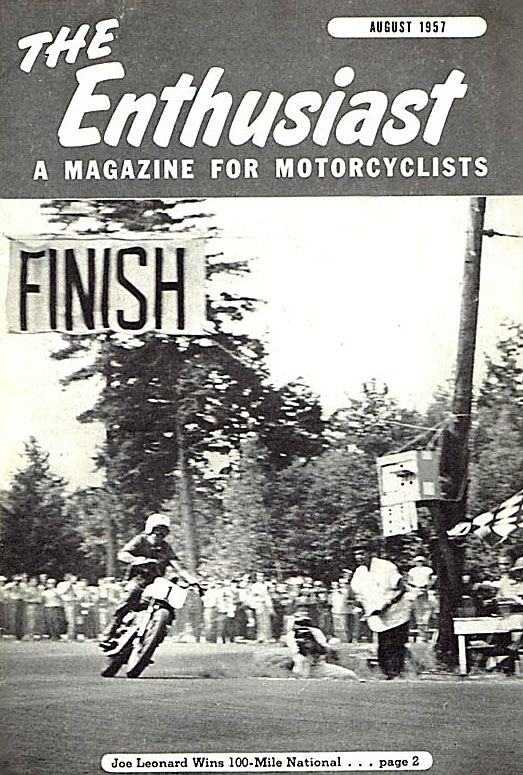 Amateur photos of the race scene in the 50's