In the 1940s and 1950s, the Rose-Edward Lodge and Cabins were located where the Akwa Marina Beach Bar is today. It is unknown what happened to the Rose-Edward, but by the late 1960s, the buildings were gone and the lot was an empty grove of pine trees. A "ghost" road, Epworth Avenue, cut through the property to a small patch of lakefront. The property sat fallow for 30 years. In the late 2000s, the Beach Bar, along with a pavilion, cabanas, and pool were constructed. The ghost road was no more.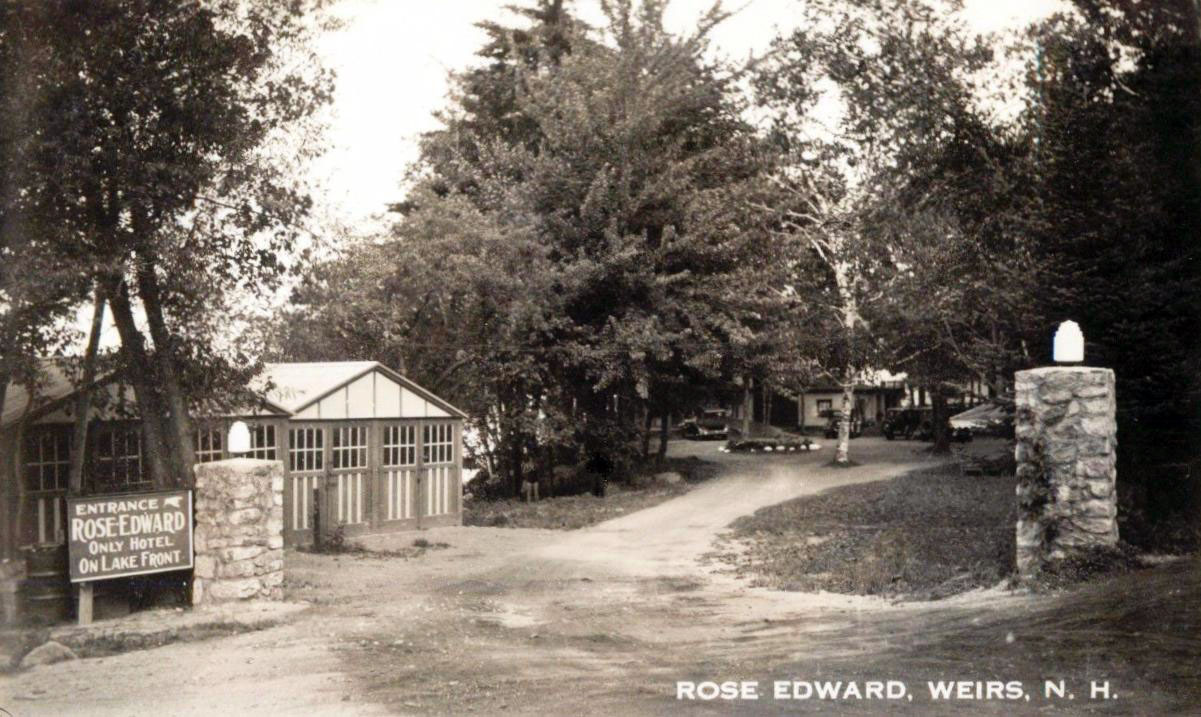 An ad from the 1952 Lakes Region Where-To Guide.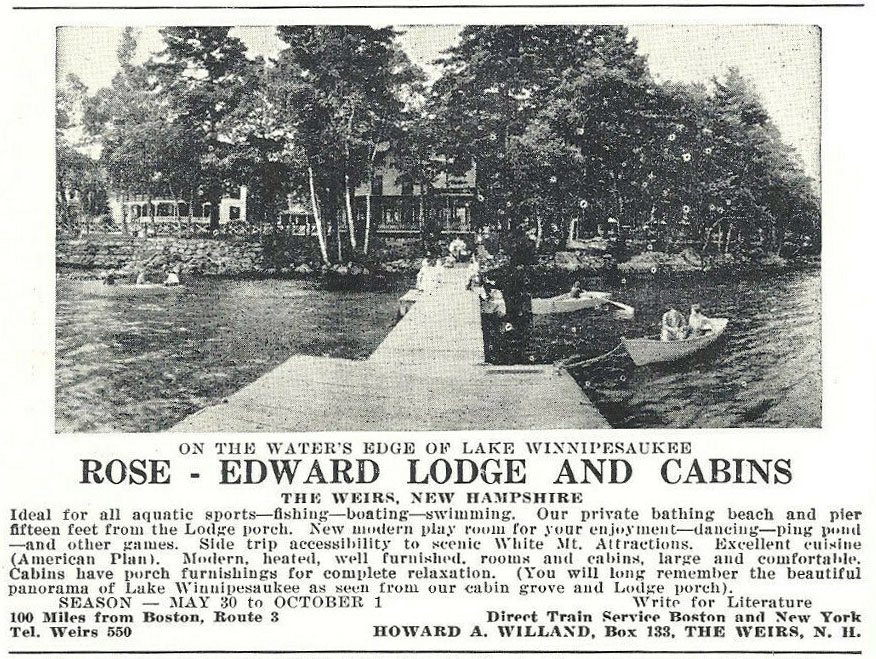 Rose-Edward dock, cabin, and shore line.