The Aquedoctan stone bridge in the mid 1930's. The bridge was built in 1932 of granite obtained from the John Swenson Granite quarry in Concord. The granite was installed by Joseph Comolli, a Concord granite contractor. Note the Victorian street lighting. The steel bridge to the Endicott Rock monument seen here was gone by 1938.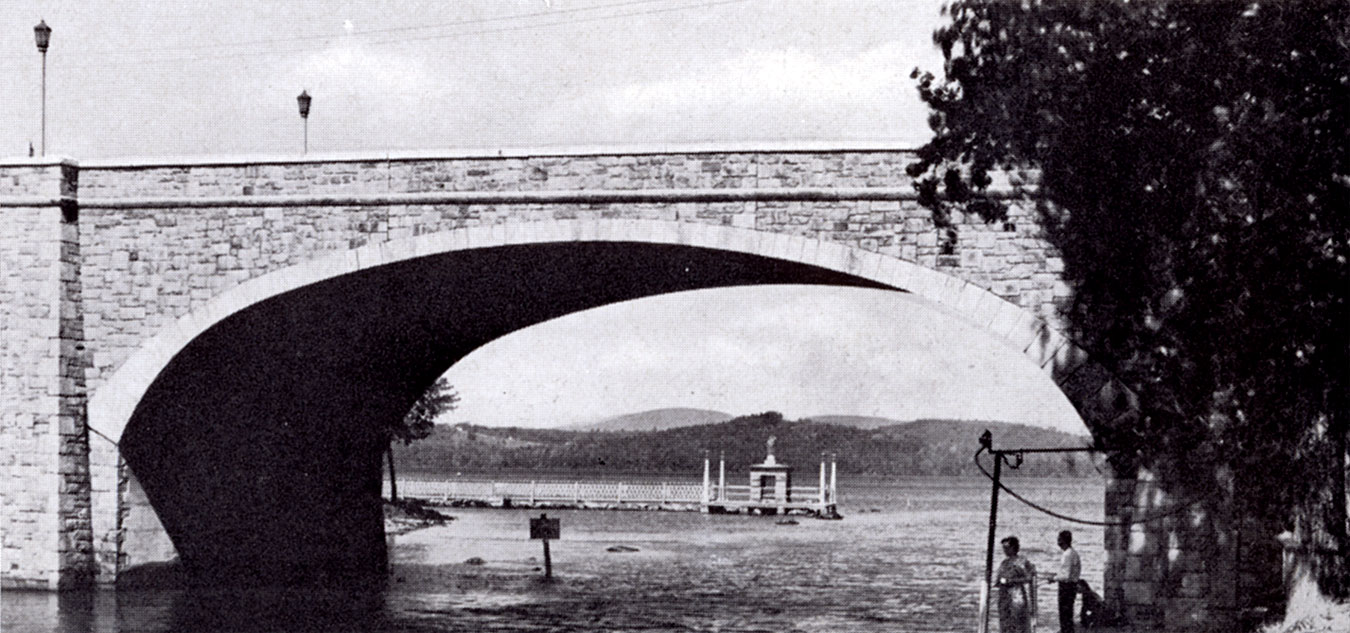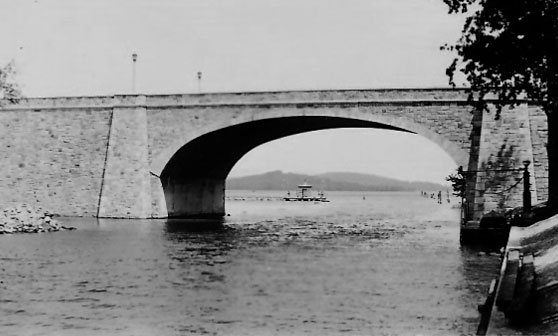 The Aquedoctan stone bridge in the 1940's. In this old linen postcard the Uncle Sam mailboat is passing underneath the bridge.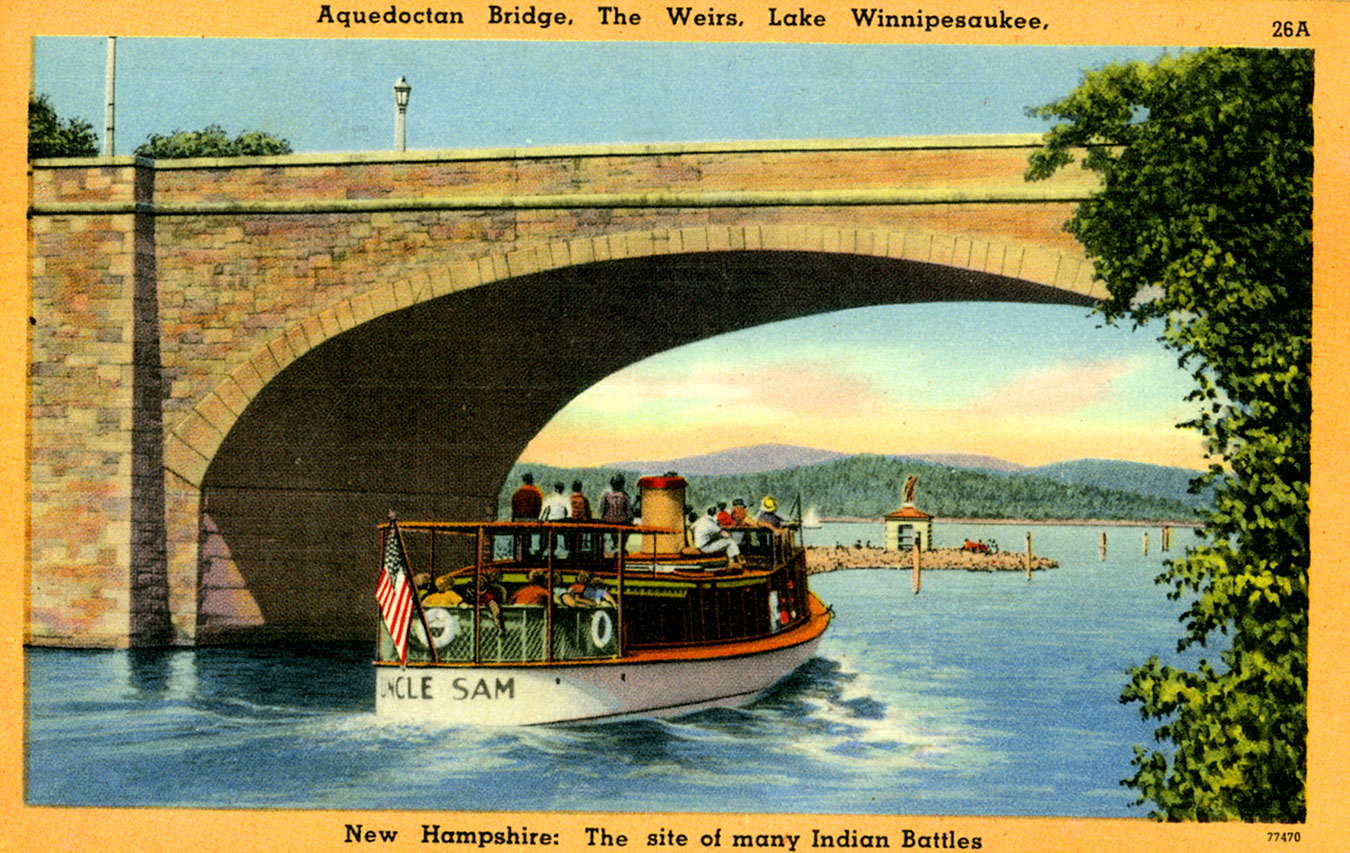 The Aquedoctan stone bridge in the 1950's. Modern street lighting has replaced the Victorian lights.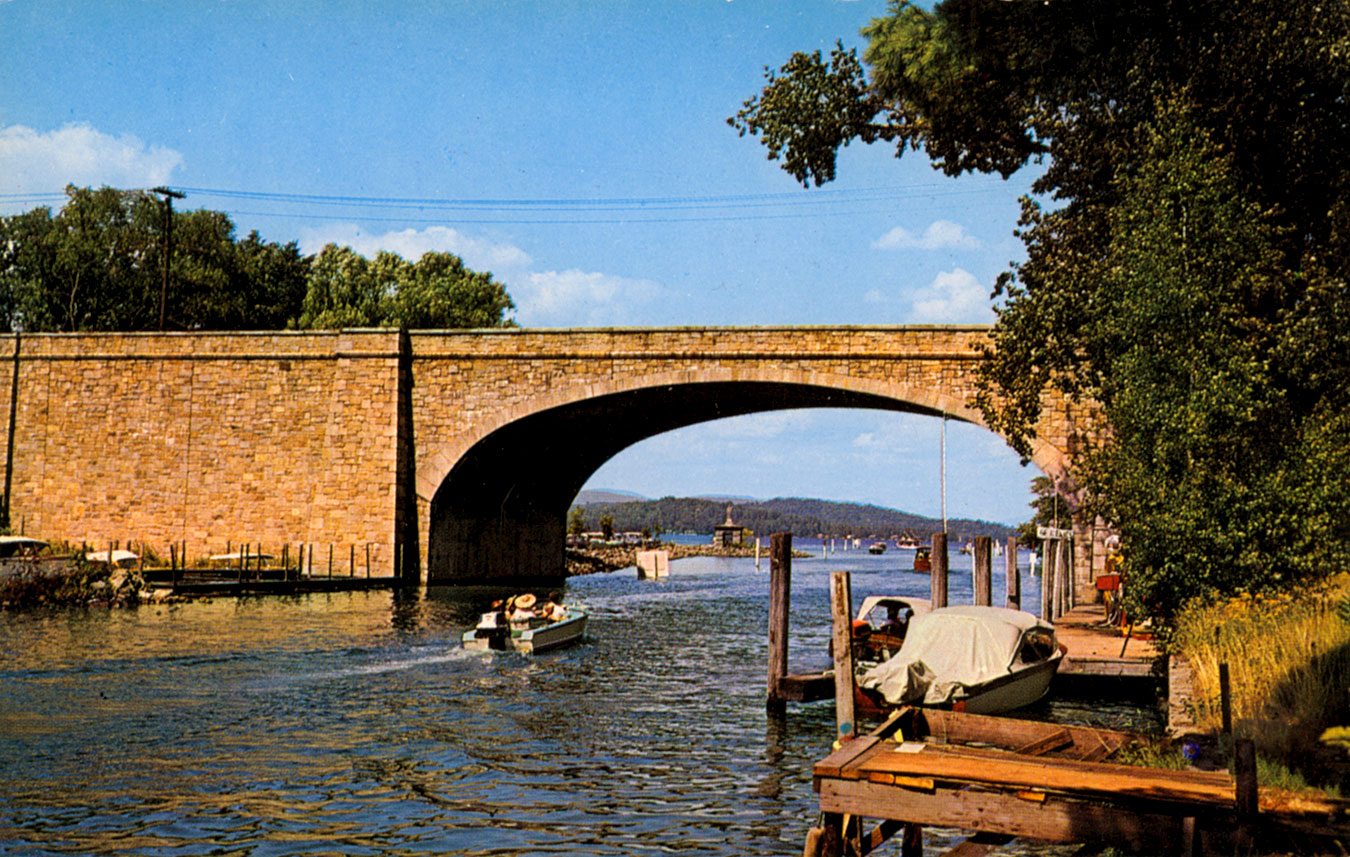 An early 1940's view of the bridge, this time looking south towards Paugus Bay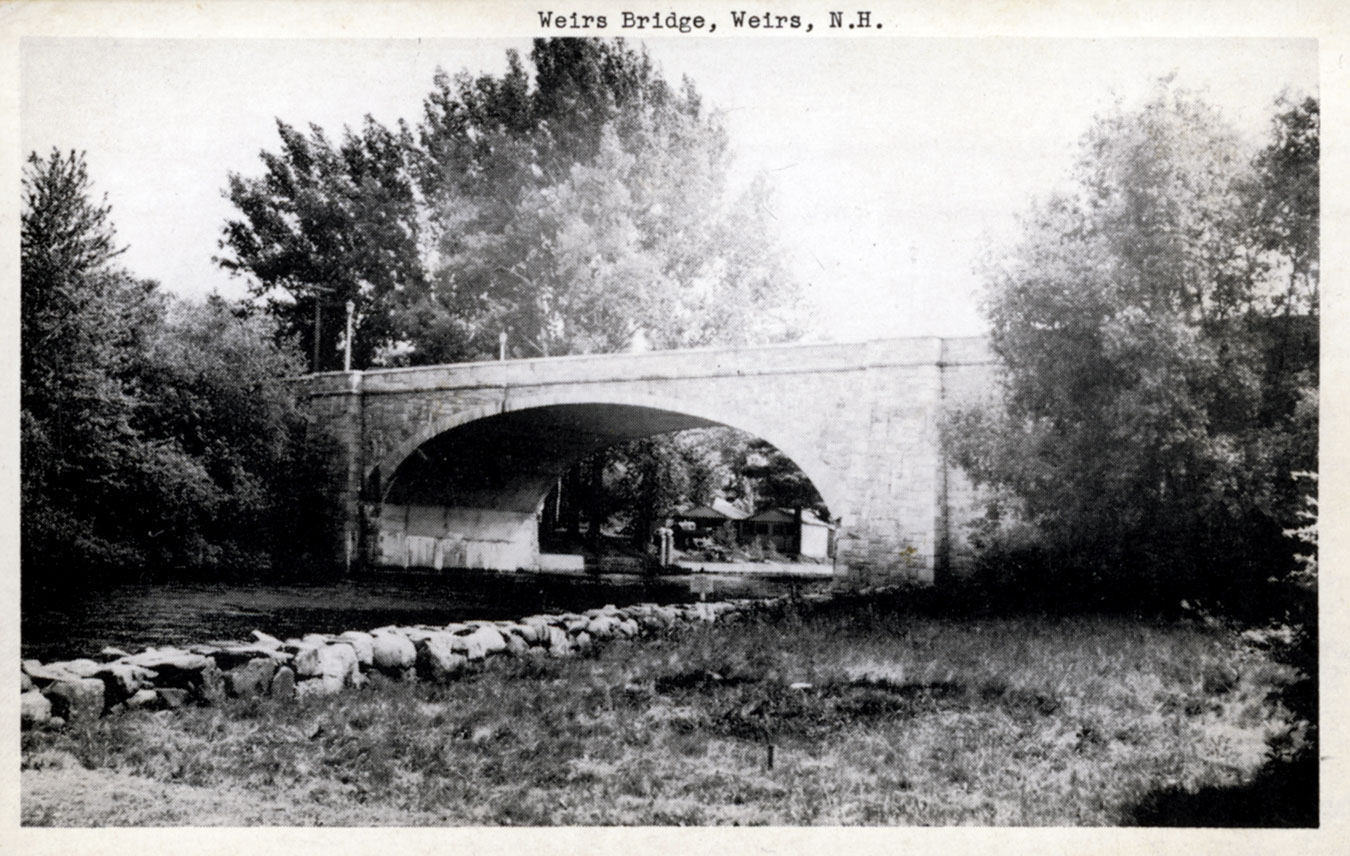 In the 1933 postcard below, the U.S. mailboat Marshall Foch passes underneath the Aquedoctan stone bridge.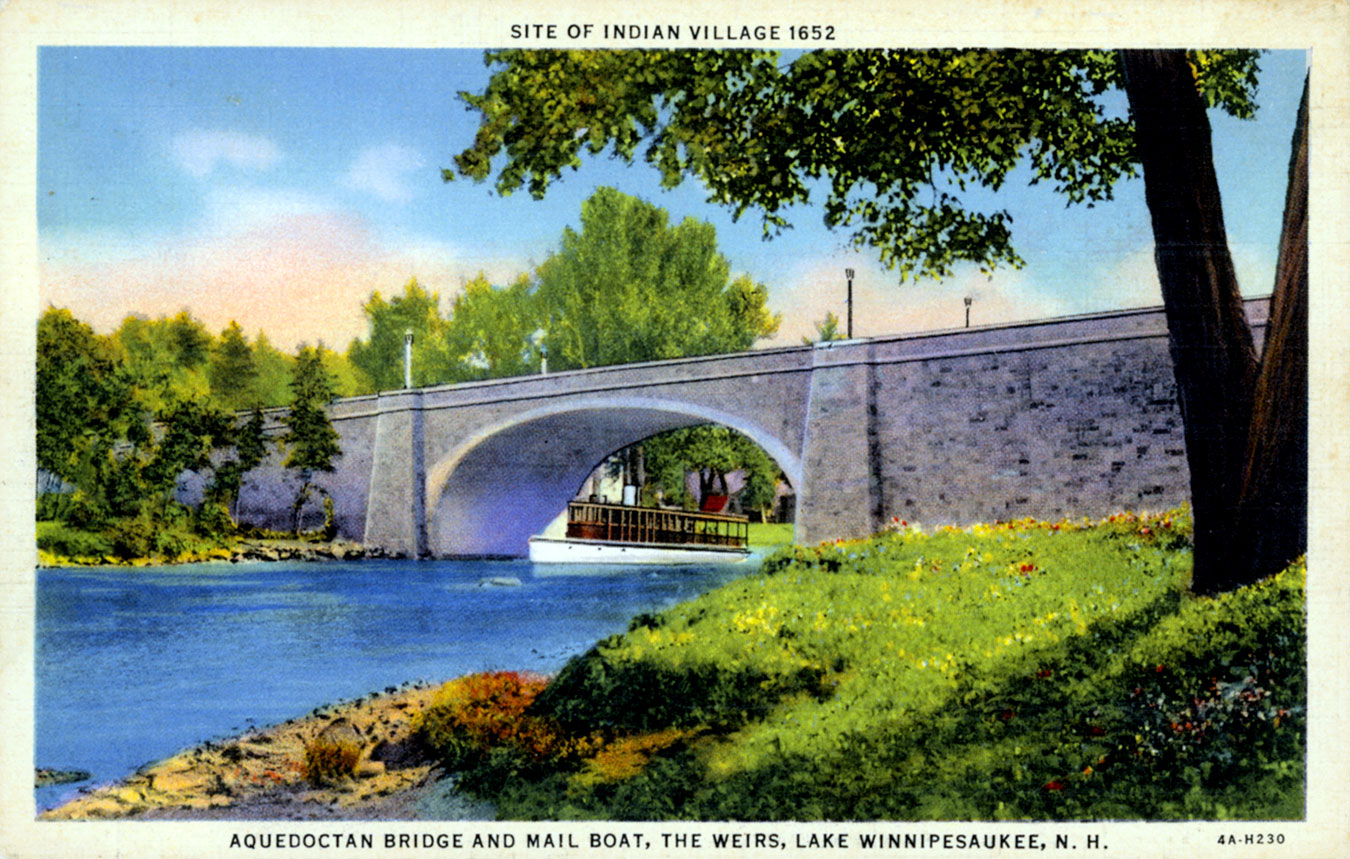 Another 1933 postcard below. The Uncle Sam heads towards Paugus Bay.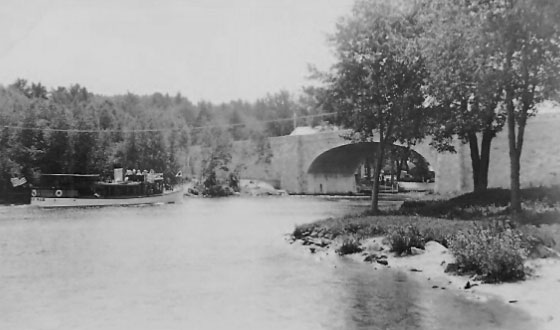 Below, a July 19, 1937 photo of the Endicott Rock Monument, Weirs Channel and Aquedoctan stone bridge. Taken from the Uncle Sam.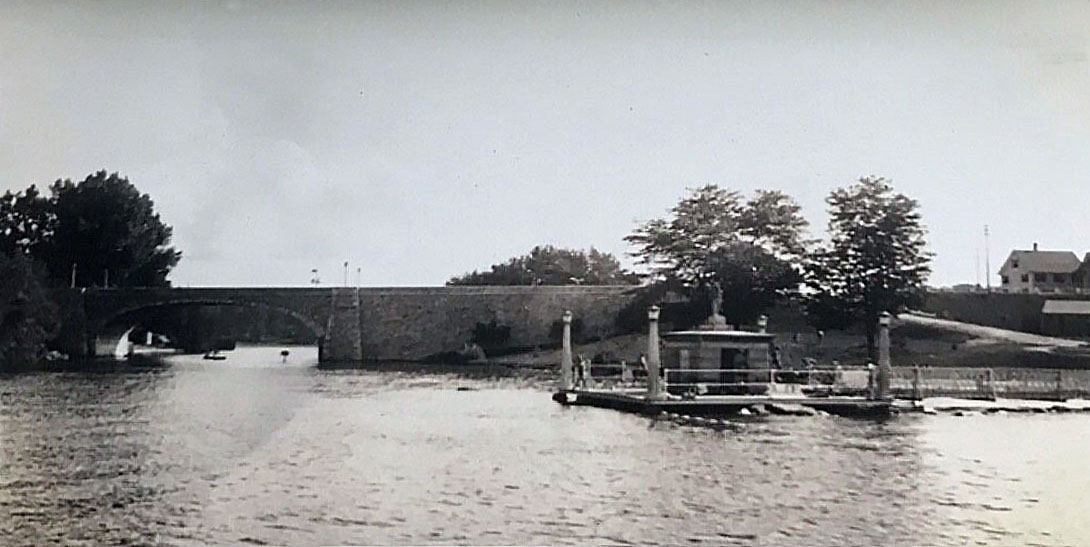 The bridge was main subject on the cover of the 1946 Laconia Chamber of Commerce brochure.