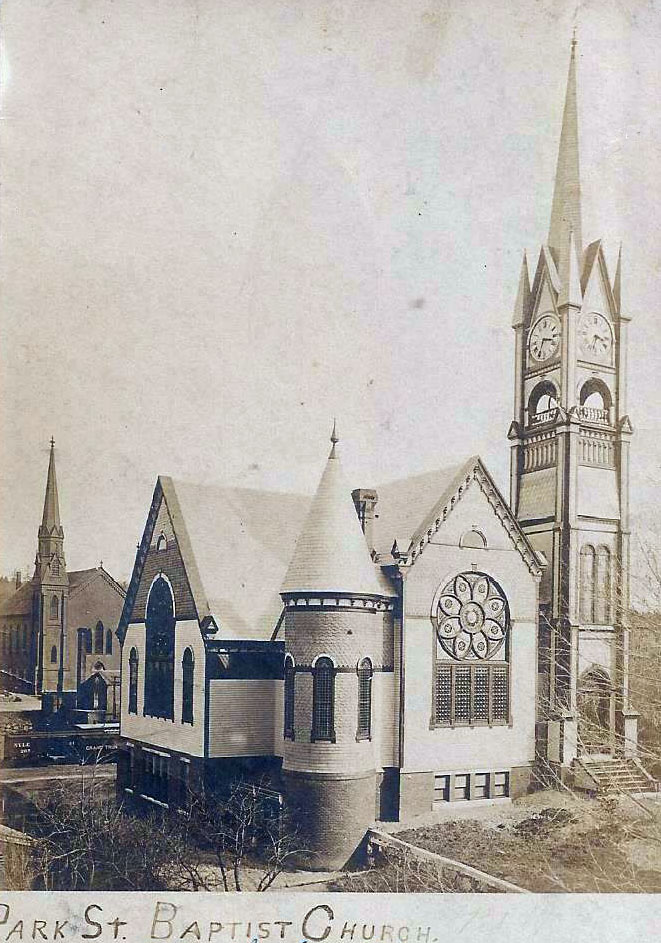 Above and below, B&W and colorized 1906 photos of the Park Street Baptist Church, built in 1891-1892. The second church in the background is the Union Avenue Baptist church. The Union Avenue church opened in August, 1871 and was demolished in October, 1940. The Park Street church still stands today.
Below, a postcard showing the two churches from a distance.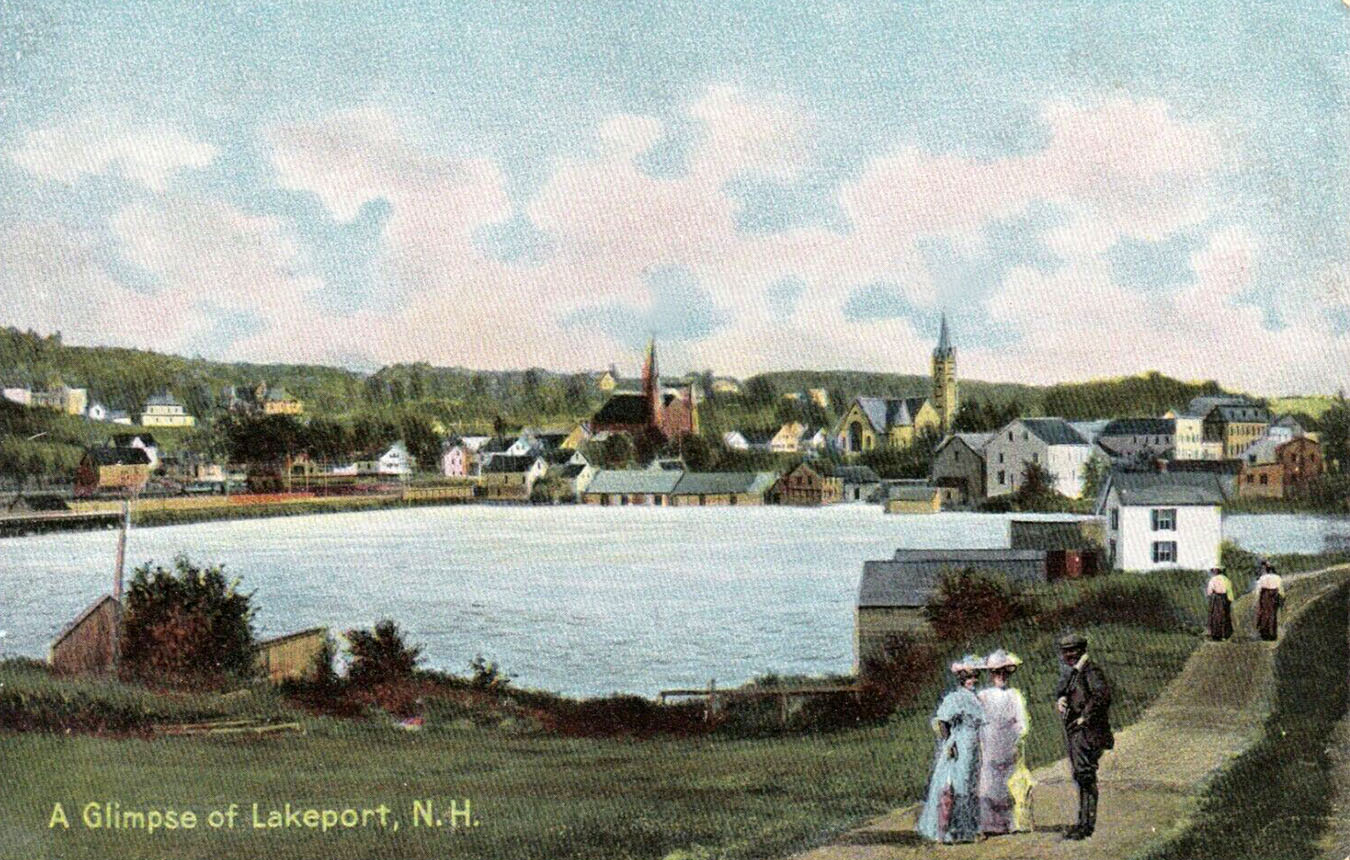 A contemporary photo of the United Baptist Church.