VIEWS FROM WHITE OAKS ROAD
In the landscape view below, taken from the historic Prescott Farm property on White Oaks Road, the original Music Hall can be seen in its location at what is today Endicott Rock Park. The photo was taken by F.J. Moulton circa 1895.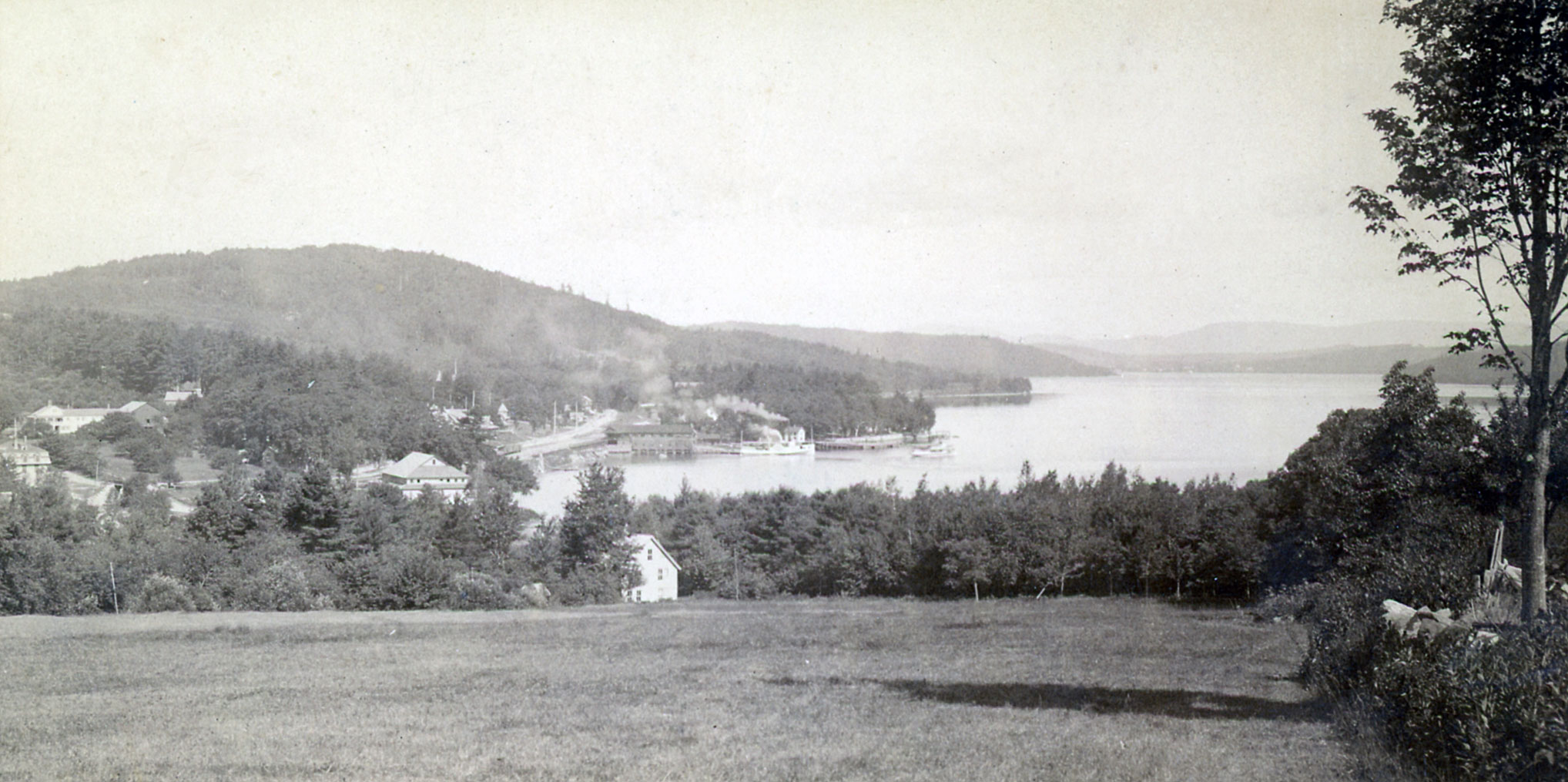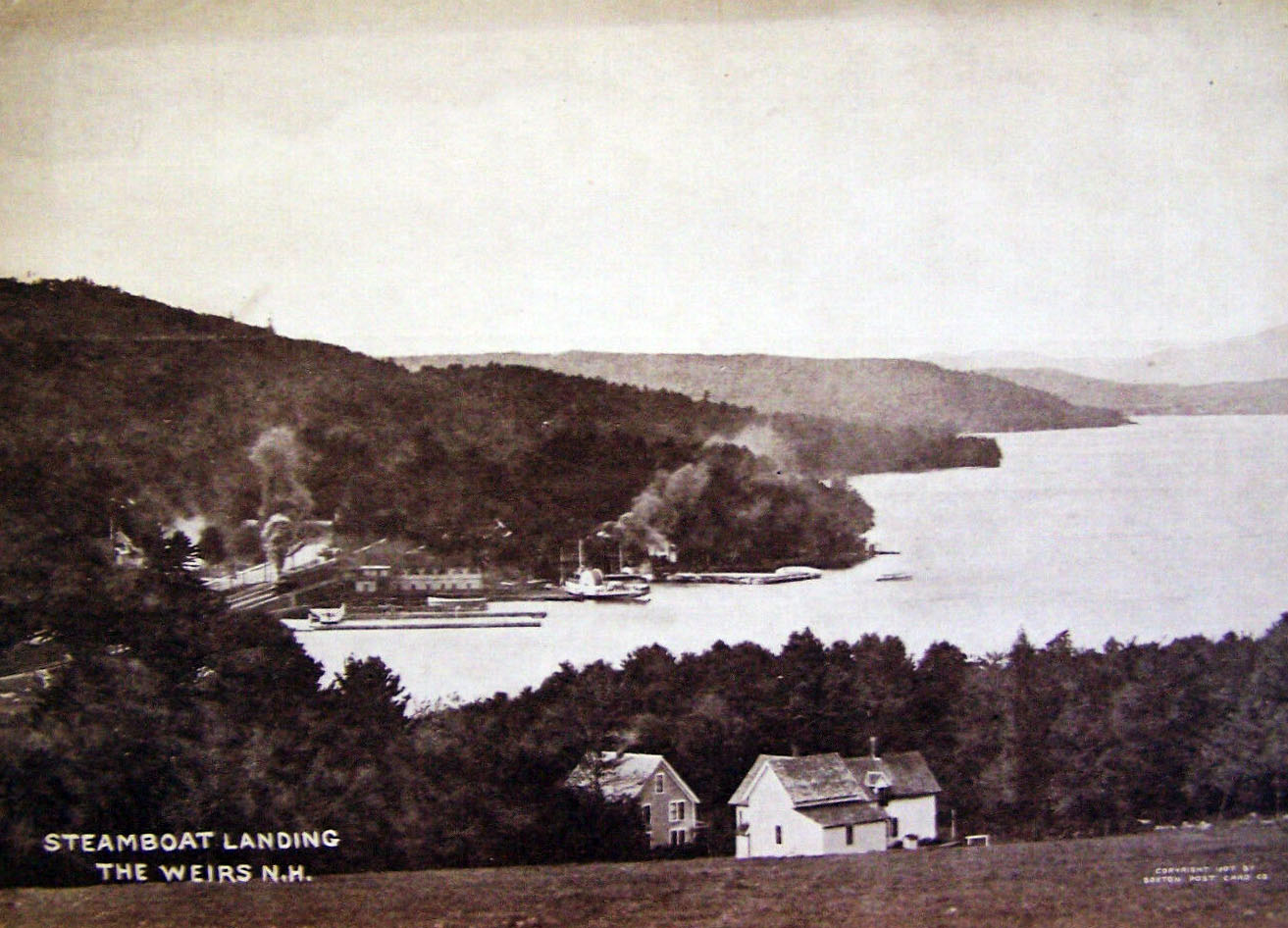 Later postcards (circa 1920, above; circa 1930, below) show similar views to the 1895 Moulton photo.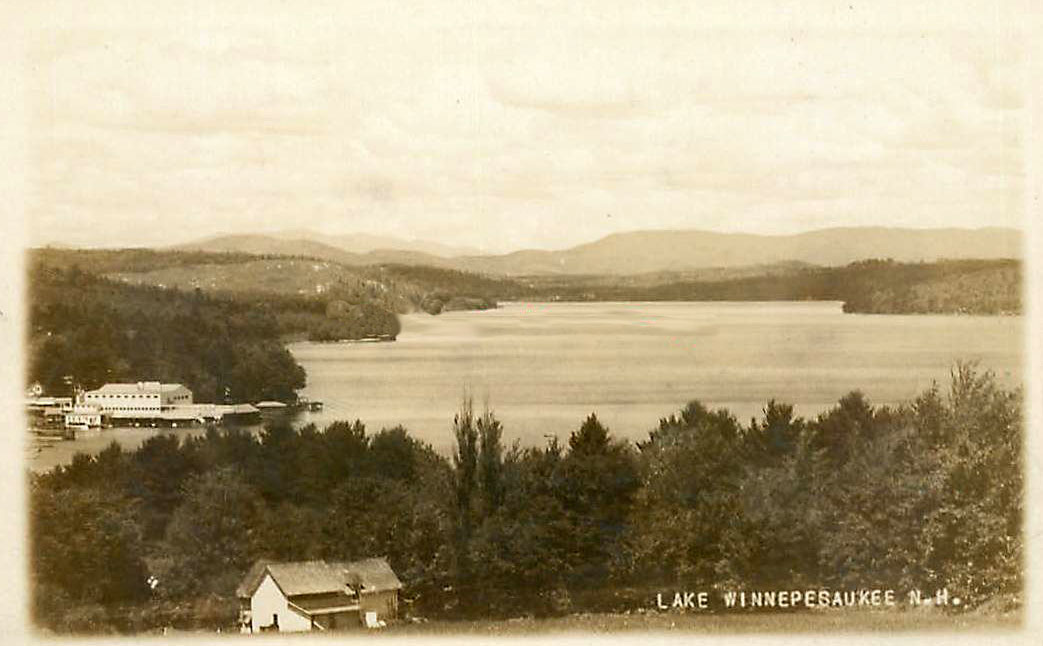 Below, two postcards that actually mention White Oaks road. The first, a linen postcard, is postmarked 1943.
The second, white border postcard is from the late 1920's.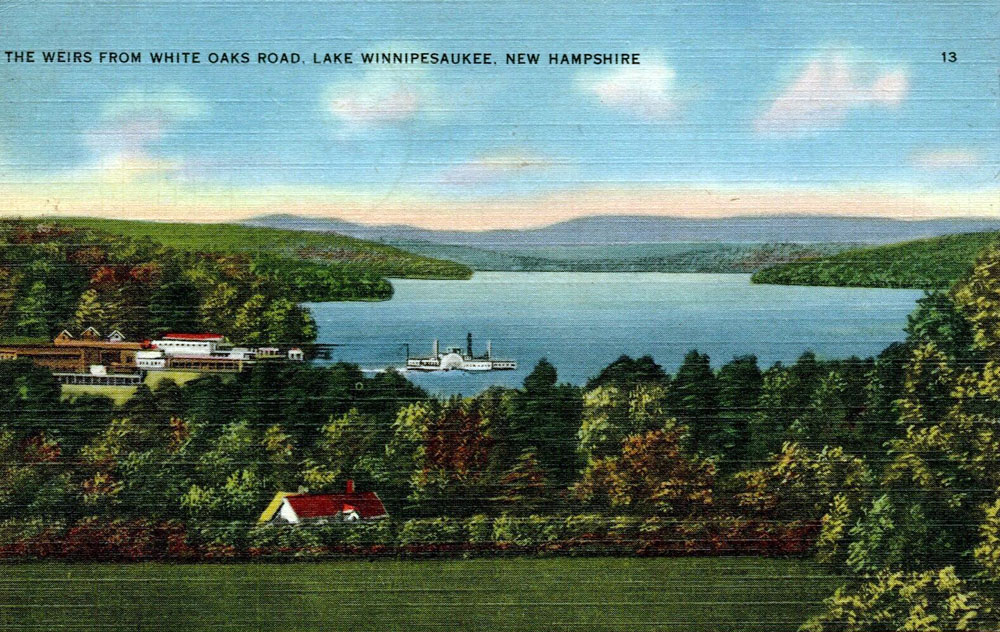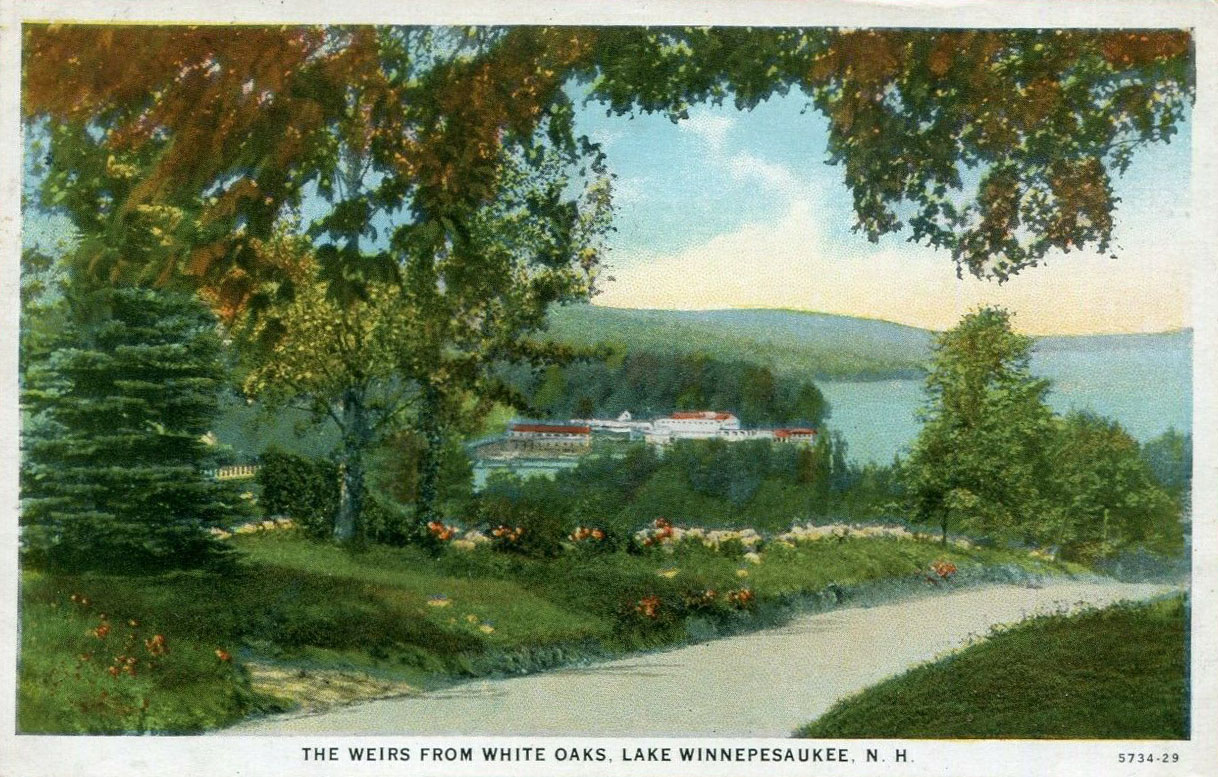 Below, a real photo postcard showing a similar view to the above postcard from White Oaks road.