Note the movie screen hanging directly over the stage. Movies were shown as a warm-up to the band.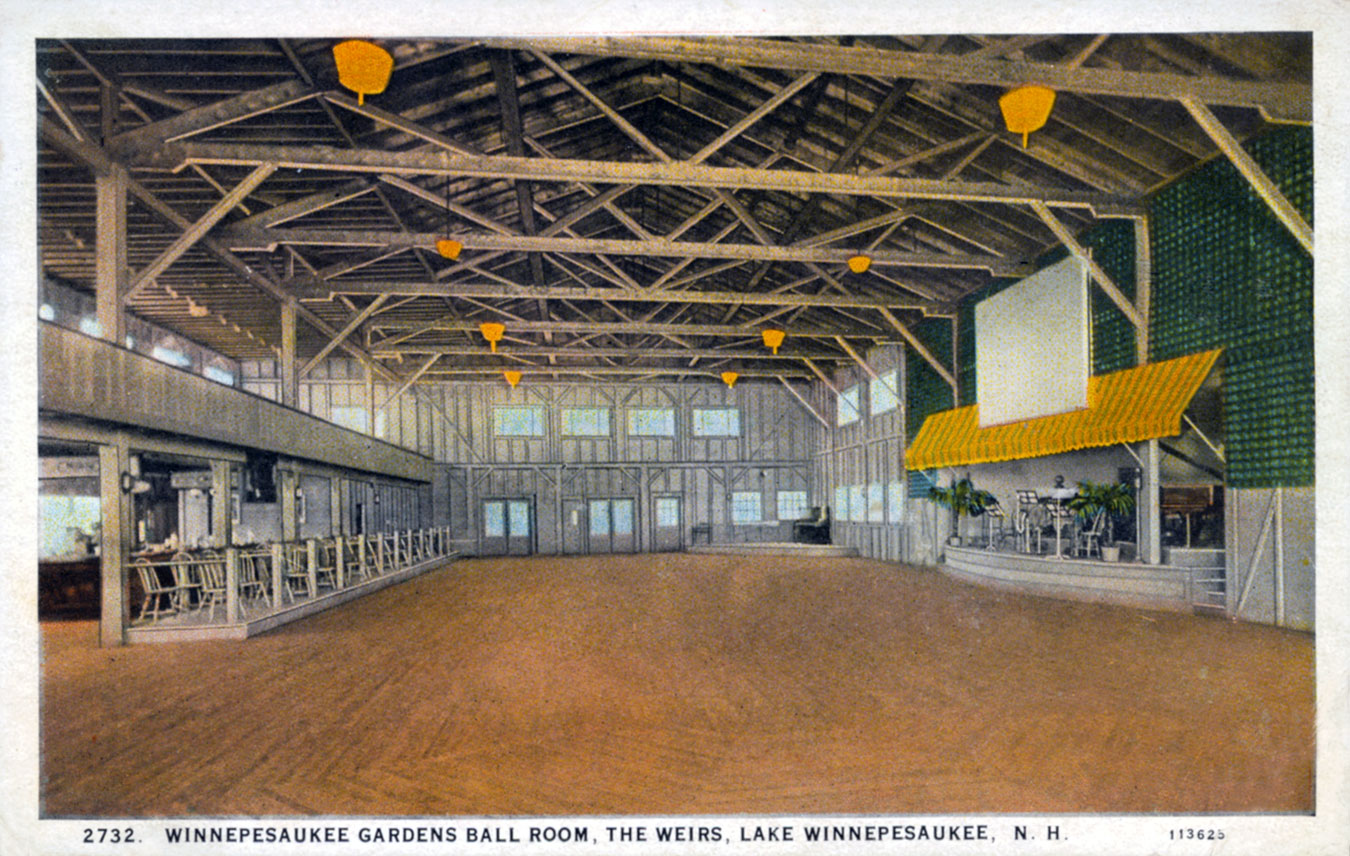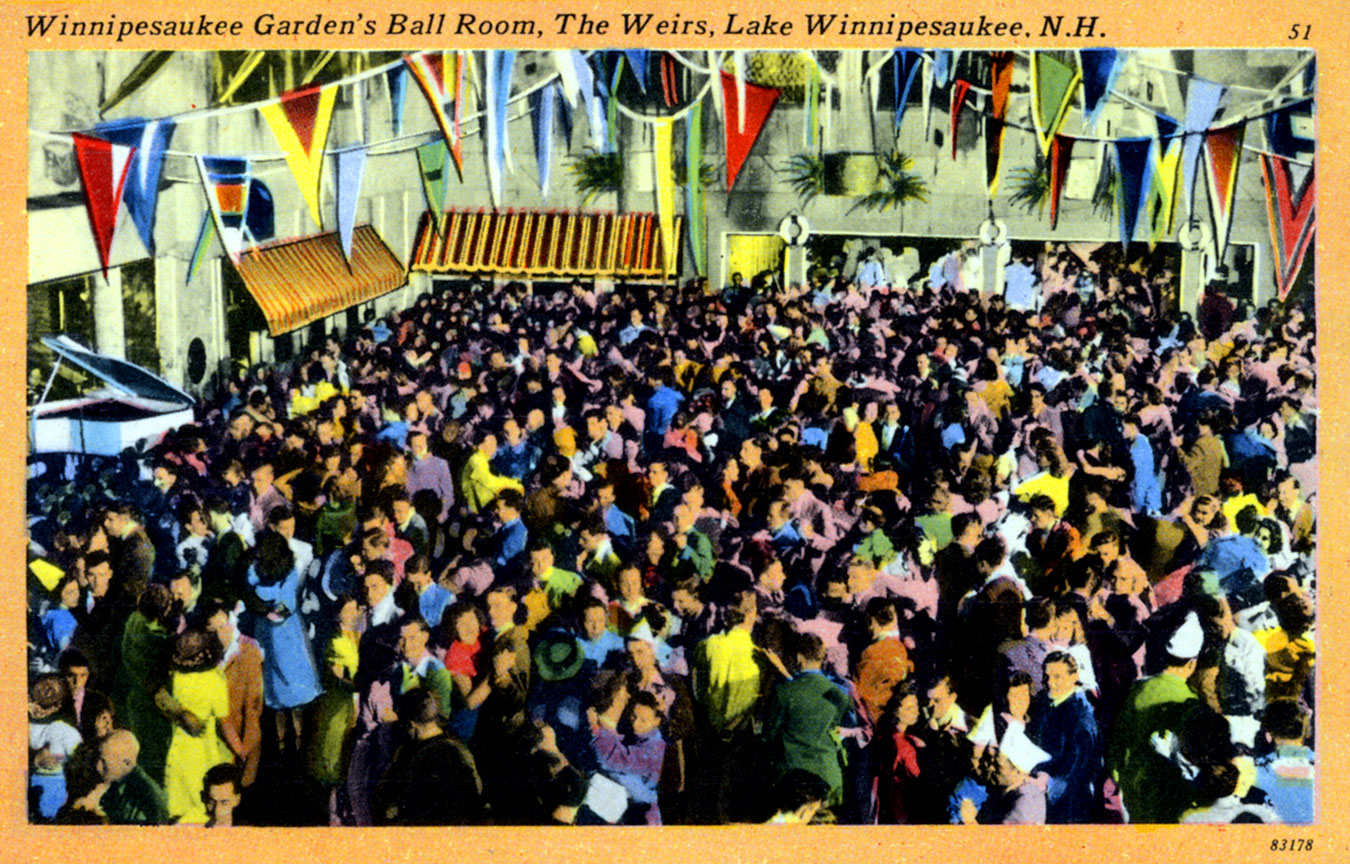 An orchestra photo taken at Irwin's in the 1930's, with the movie screen still evident on top of the stage canopy. The musicians are in the back row of the photo, posing on stage with their instruments; the men in the first two rows were clearly not the musicians. The men in the middle row are wearing garrison caps, which were often issued to military service personnel during WWI. In the first row, the men are in pseudo-military garb. They are wearing pots instead of helmets on their heads, and their hands are clasped together as if in prayer.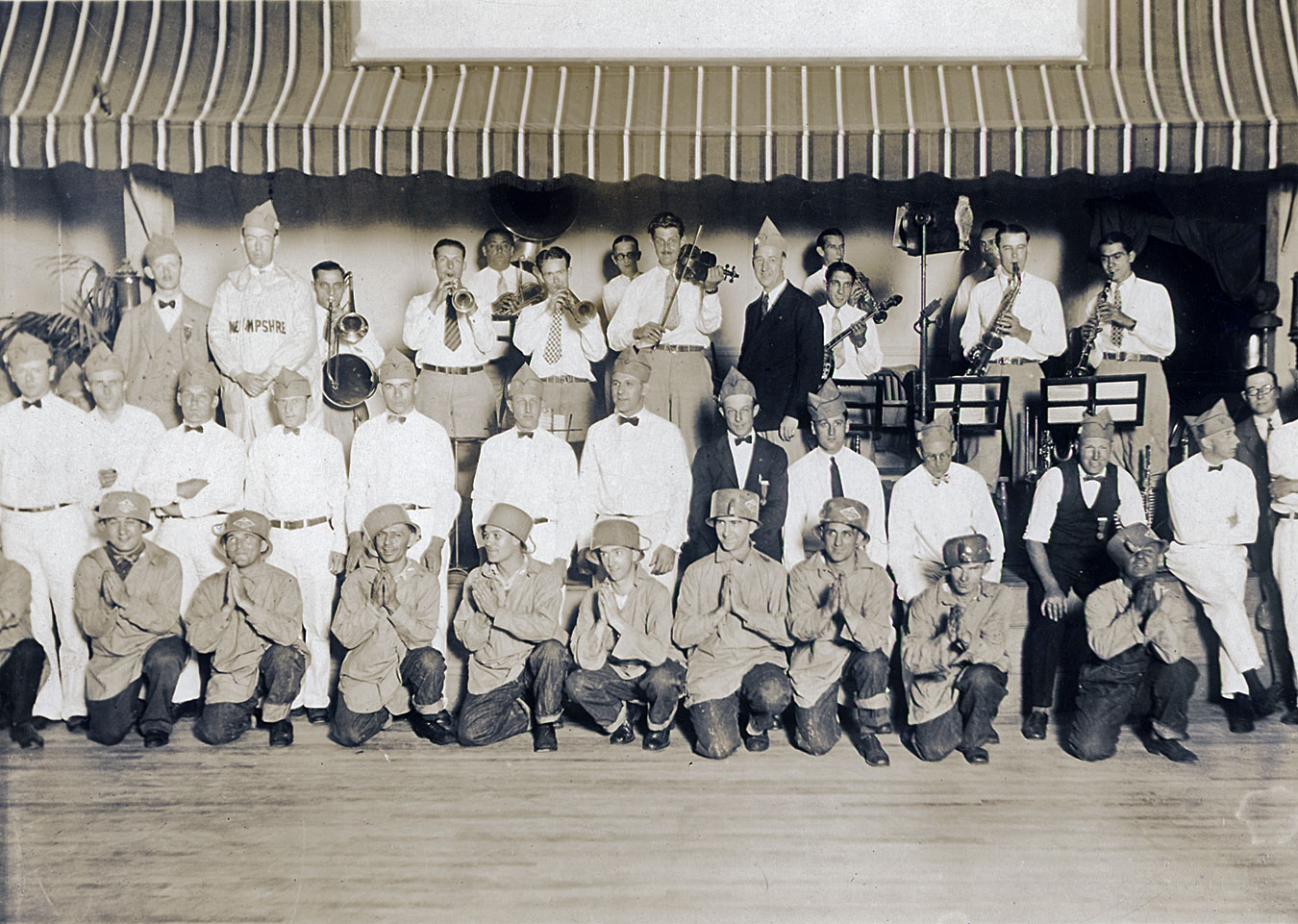 Below, from an advertisement in the 1947 Lakes Region Association's Where To guidebook: "Glen Gray playing to 2,000 Dancers"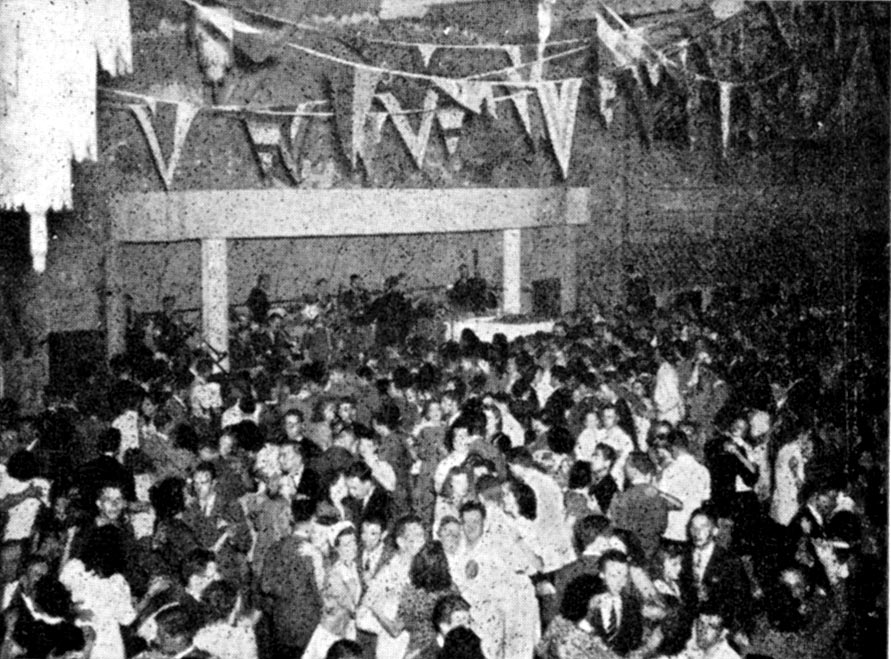 1946 photo, from Laconia Chamber of Commerce brochure.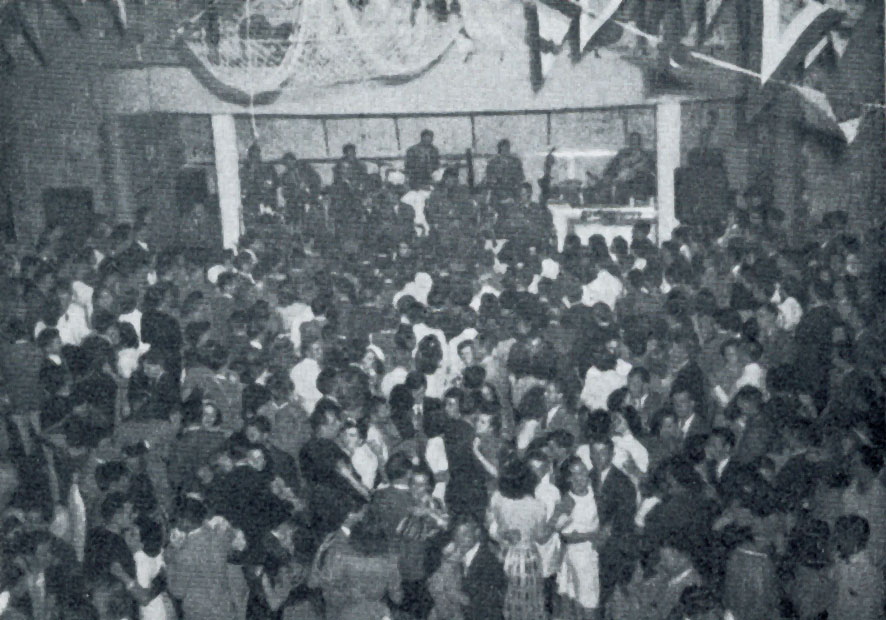 A Duke Ellington poster, from either 1956, 1962, or 1973. Most likely year is 1962.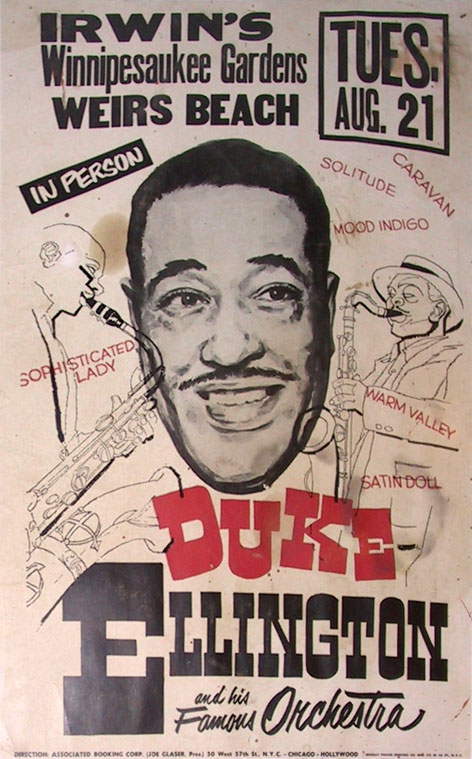 In the following advertisement, note the humorous mis-spelling of the Duke's name (i.e. "Yellington" instead of "Ellington")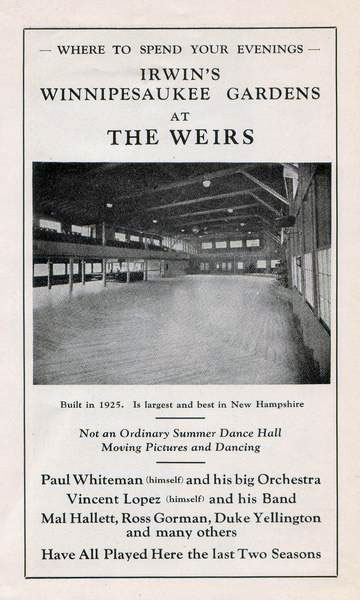 Below, a close look at the stage of the Gardens, circa 1943, shows that it was a curved, tiered structure. On stage is the Tony Brown orchestra.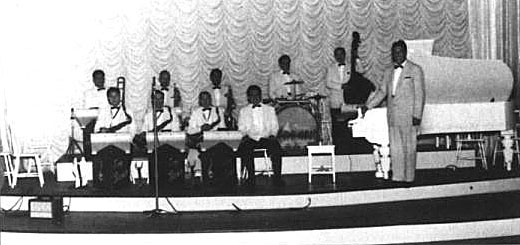 Below, a photo of Irwin's from an advertisement in the 1959 Lakes Region Association's Where To guidebook. The ceiling hangings convey an elegant look to the ballroom, "the Showplace of the Lakes Region…with Dancing to America's Finest Bands." In the corner is seen the reserved table section.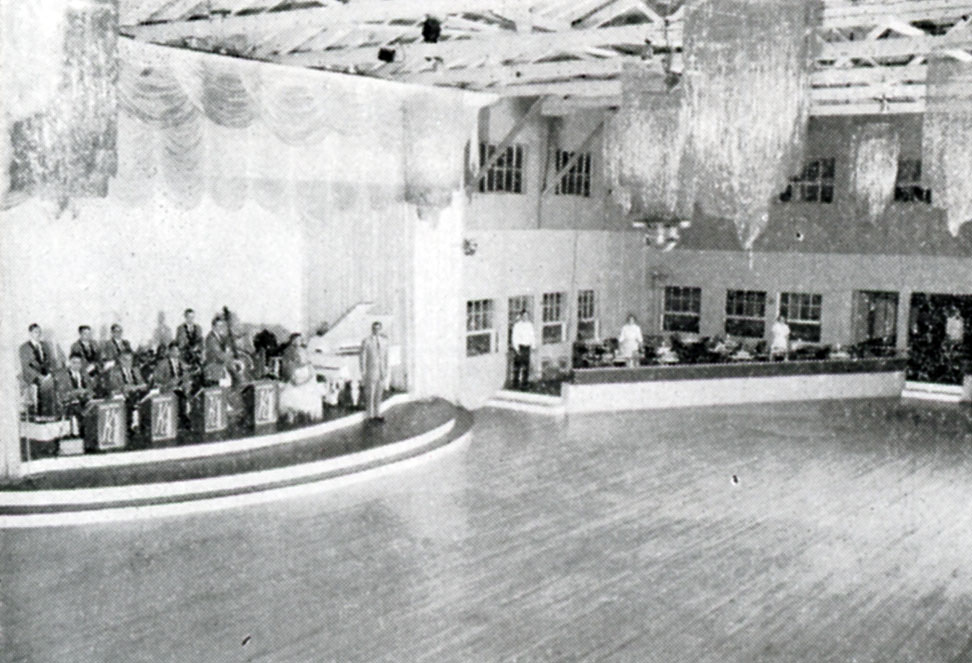 Parking for 600 cars…capacity of 3000…dancing and movies every evening!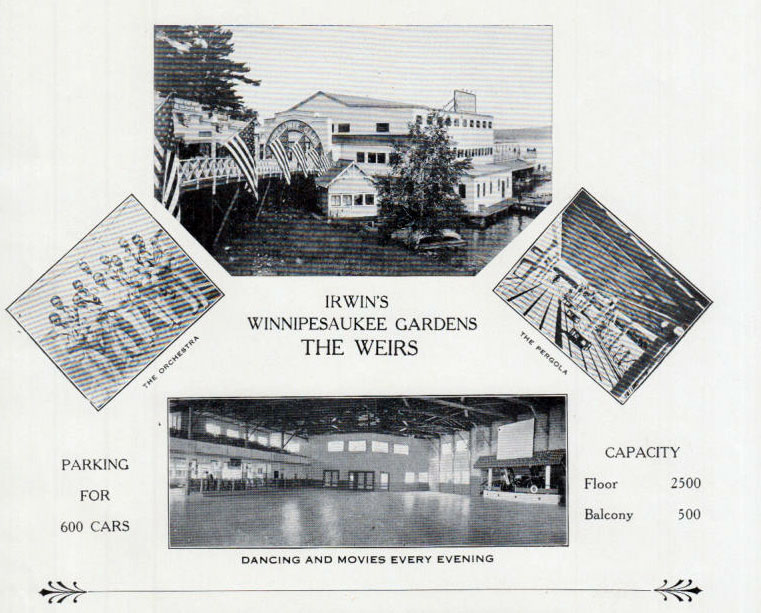 Below, an ad from the 1956 Weirs Beach Chamber of Commerce booklet.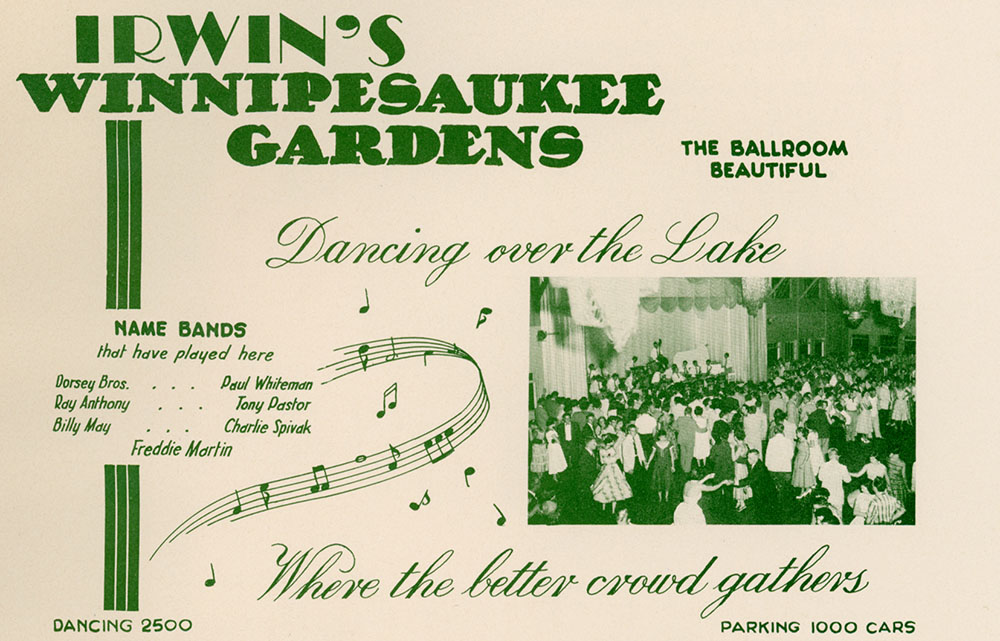 For an interesting article about the history of Irwin's Winnipesaukee Gardens, please click here.