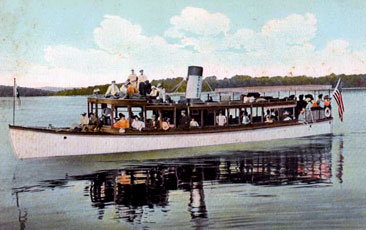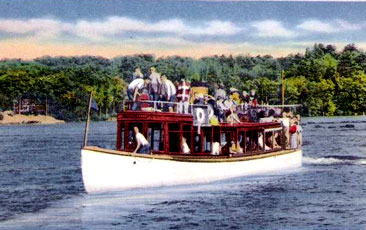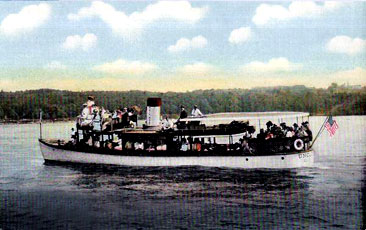 Uncle Sam had two lives. She was powered by a steam engine from 1906-1944, and by a diesel engine from 1945-1961.

Total Number of Images: 50
Last updated on 2/15/2019

Vessel Statistics:
65' long
14' beam
7' draft
Top Speed:
Passenger Capacity: 100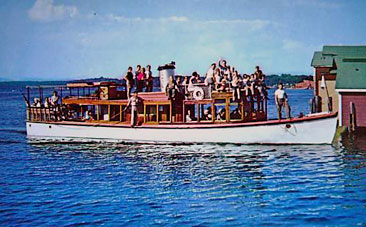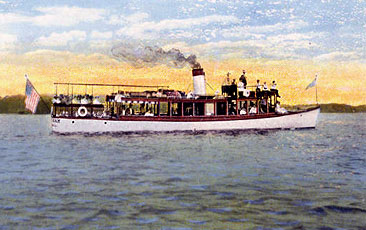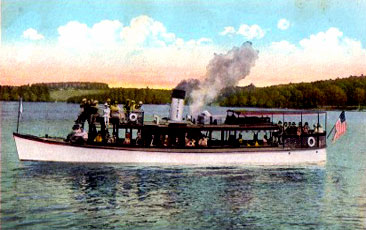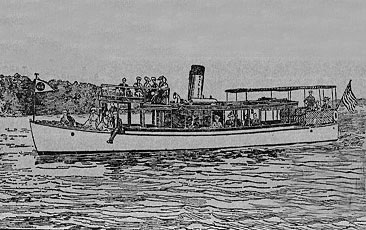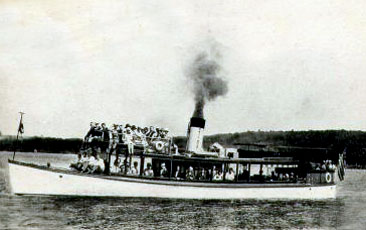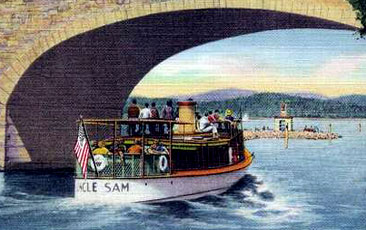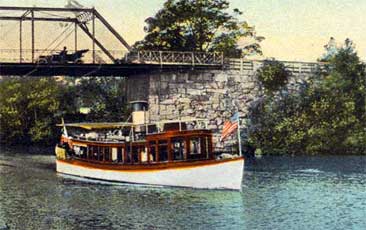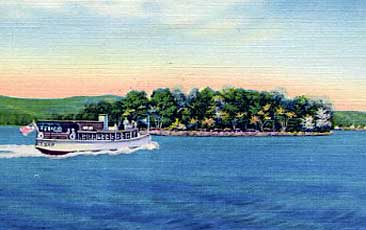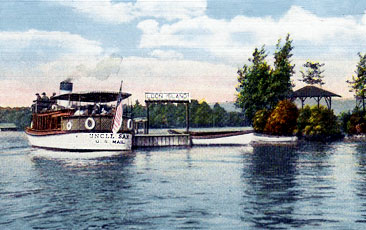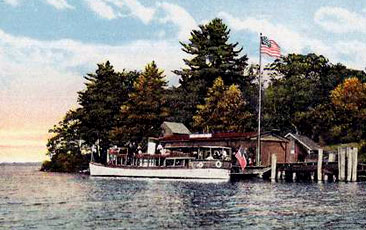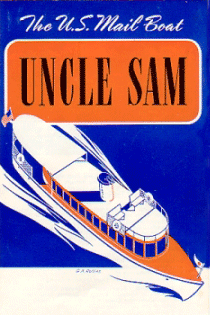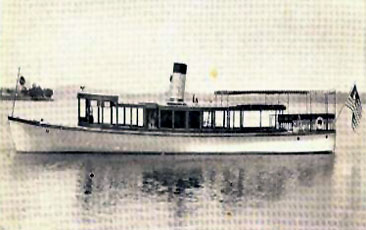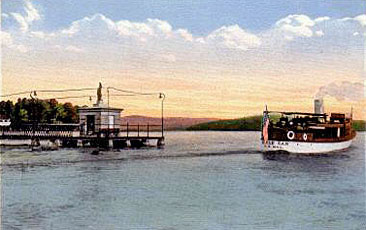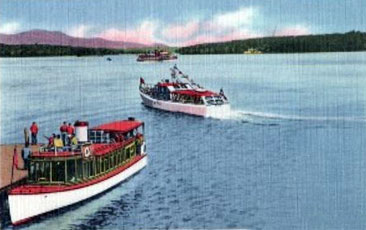 Uncle Sam is at the dock while the Sophie C departs Weirs Beach. The Mount Washington is seen far out in the bay.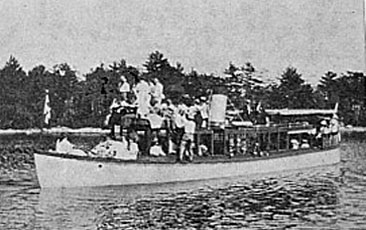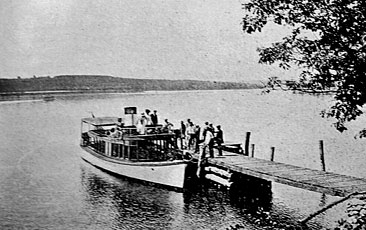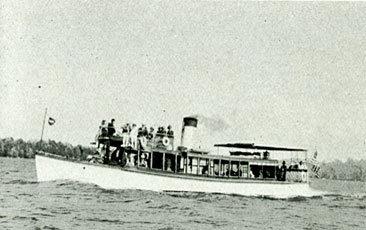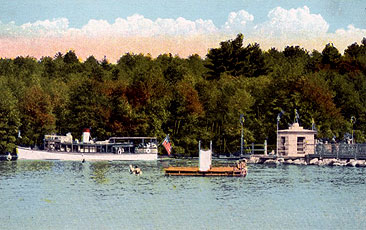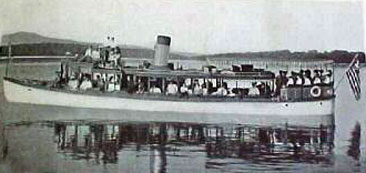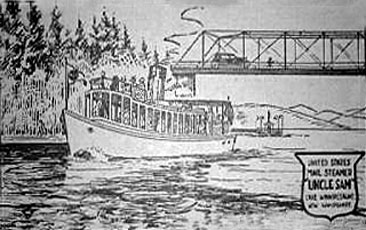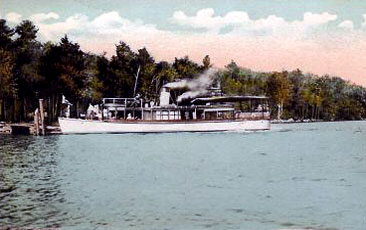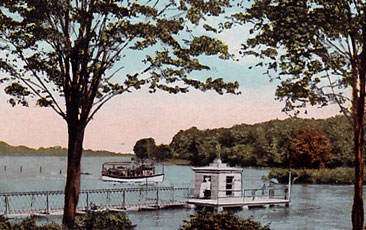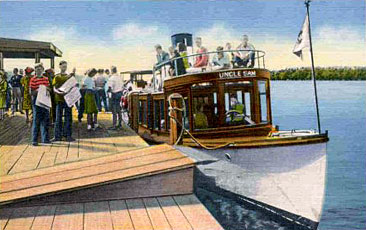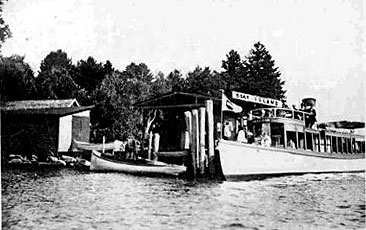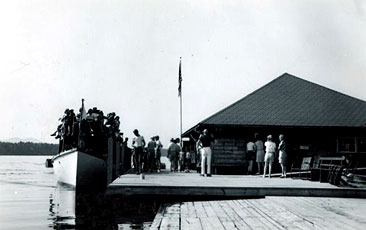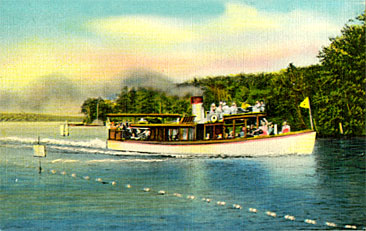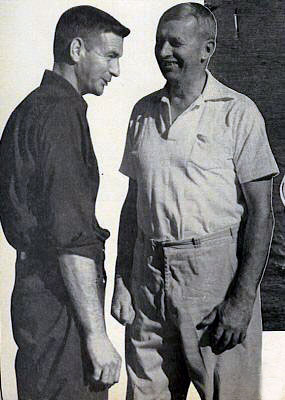 VERNON COTTON (l) and ED LAVALLE (r), Skipper and Owner of "Uncle Sam", in 1961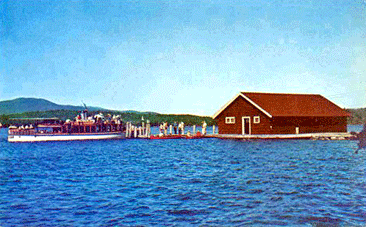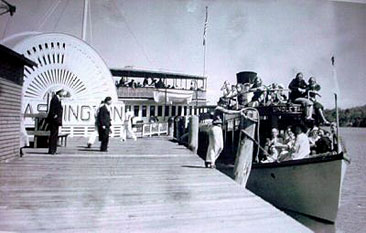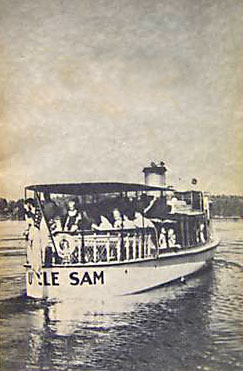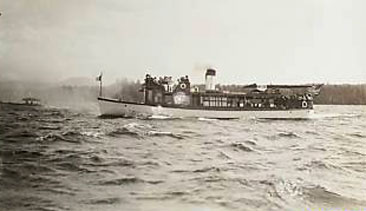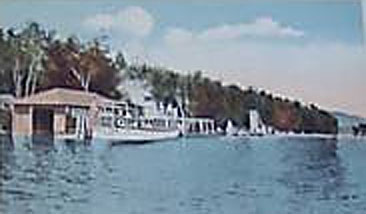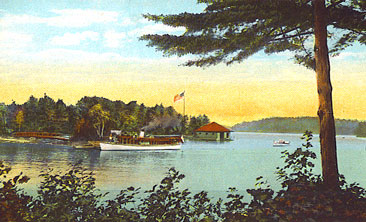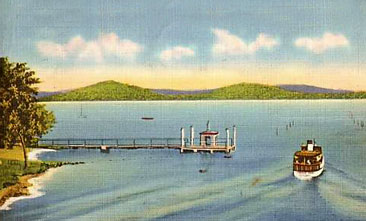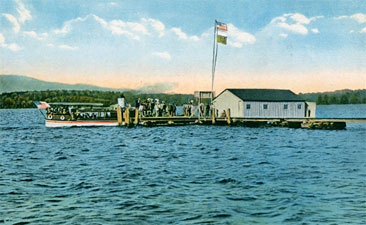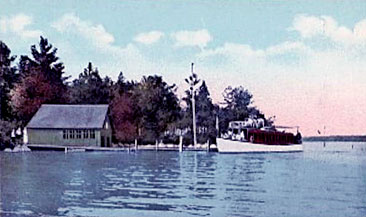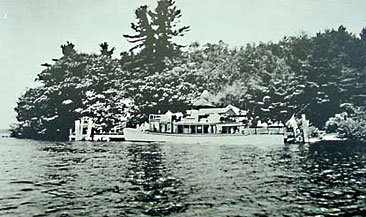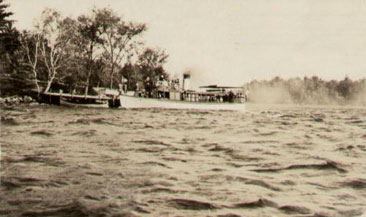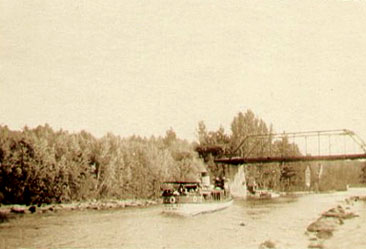 42
43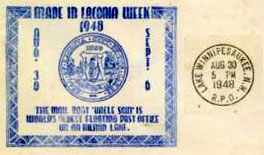 44
Above, a special cancellation stamp aboard the Uncle Sam during Made in Laconia Week (Aug 30-Sep 6, 1948). The stamp states that "The Mail Boat 'Uncle Sam' is World's Oldest Floating Post Office on an Inland Lake".
45
46
Below, Uncle Sam schedule, circa 1920s
Below, photos of the Uncle Sam at its Lakeport base, 1950s. Sign says: "U.S. Mail Boat • Daily Trips • Leaves Lakeport 8:00am - 1:00pm • Four Hours of Scenic Splendor • Available for Charter
47
48
49
50