Lakeport Dam
The Lakeport dam on November 21, 2008. For more information about the operations of the Lakeport dam, click here. For more information about its "run-of-the-river" hydroelectric power generation capability, click here. The original 200kw power generating facility here was a combination hydro and internal combustion plant built by the Laconia Gas & Electric company that was retired in 1932.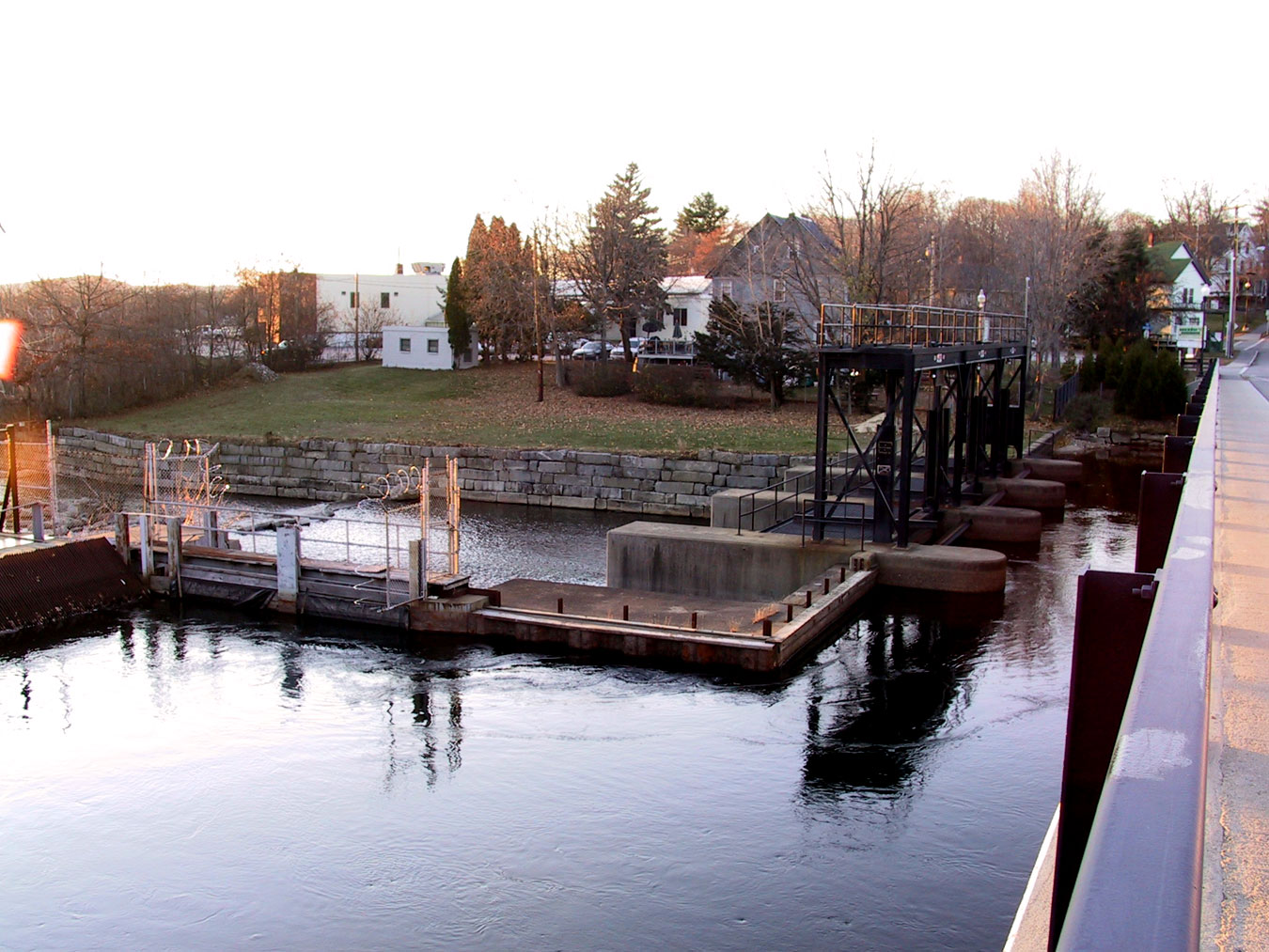 According to an 1816 map, the falls at this location dropped 8 feet 5 inches. (In 1816, Lakeport was known as "Folsoms Bridge".)

The Lakeport Dam is depicted on a 1917 postcard.