Granite State Autorama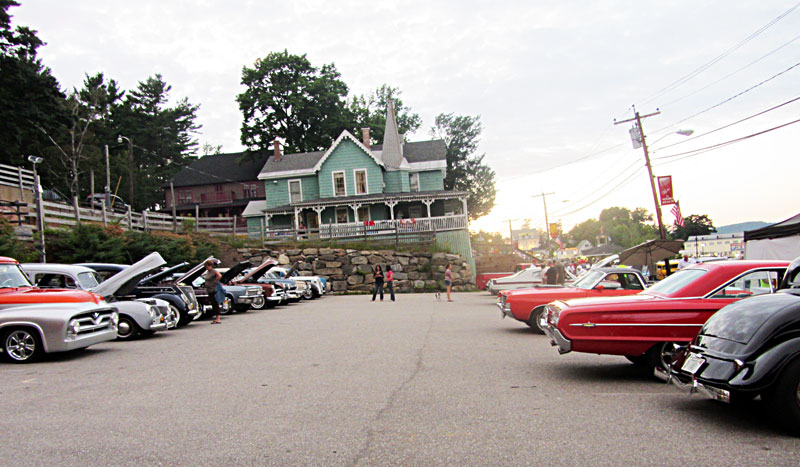 Classic cars lined up at the Beachview parking lot on July 27, 2012
GRANITE STATE AUTORAMA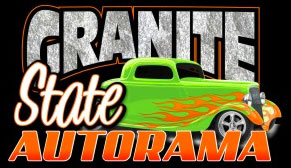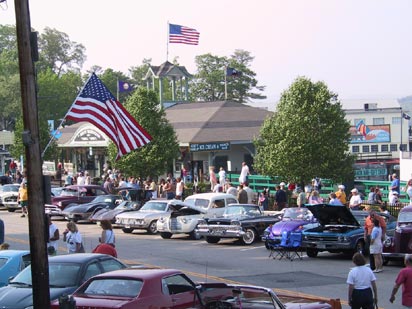 DISCONTINUED
Formerly the Granite State Nationals, and before that, the Laconia Nationals, the last event (the 10th annual) occurred on July 28-29, 2012. In previous years, the event was held at Gunstock, the Castle in the Clouds, and the Sandwich Fairgrounds. In 2012 the event took place at the Belknap County Fairgrounds in Belmont. Prizes were awarded for best Hot Rod, Custom, and Muscle.
One constant was that many classic car owners showed off their rides along the Boardwalk at Weirs Beach. On Friday, July 27, 2012, from 6pm to 9pm, the Weirs Beach show, dubbed the Rumble at the Weirs, attracted as many as 500 to 700 cars, according to Jim Cande, one of the organizers.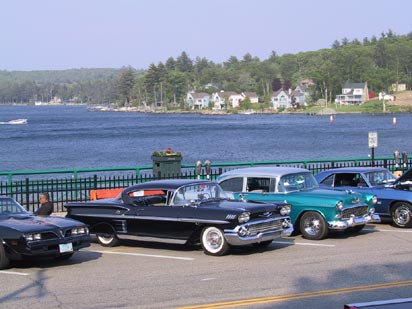 HISTORY OF CLASSIC CAR EVENTS
Jalopy races were held at the Gilford Bowl during the 1950's. The below ad is from a 1954 advertising brochure. The bowl was located near the site of the Meadowbrook summer concert series.