Channel Bridge, Mailboat Uncle Sam, Trolley Car and Private Automobile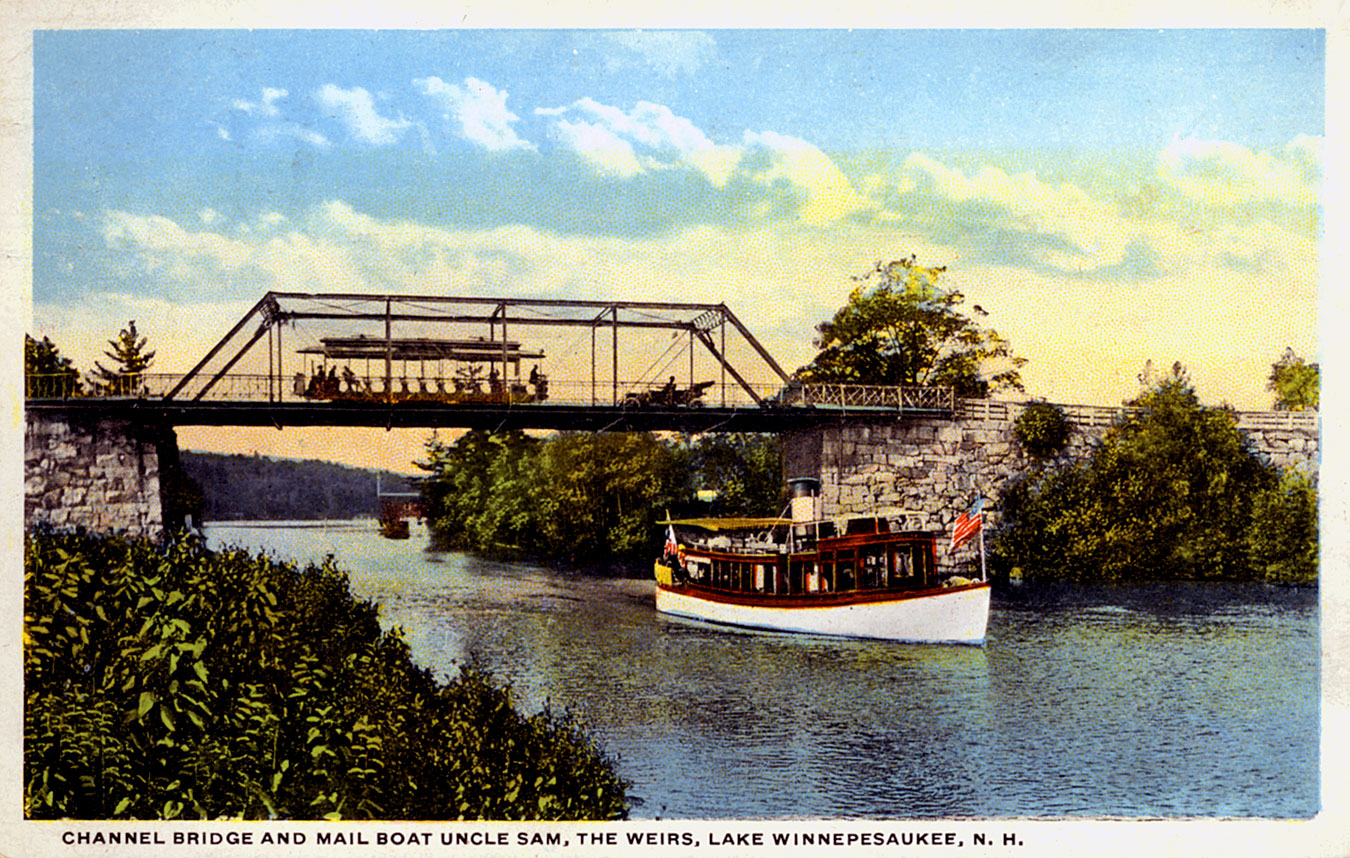 Another view of the Trolley Car crossing the bridge. Note how wide the Weirs Channel was at the time.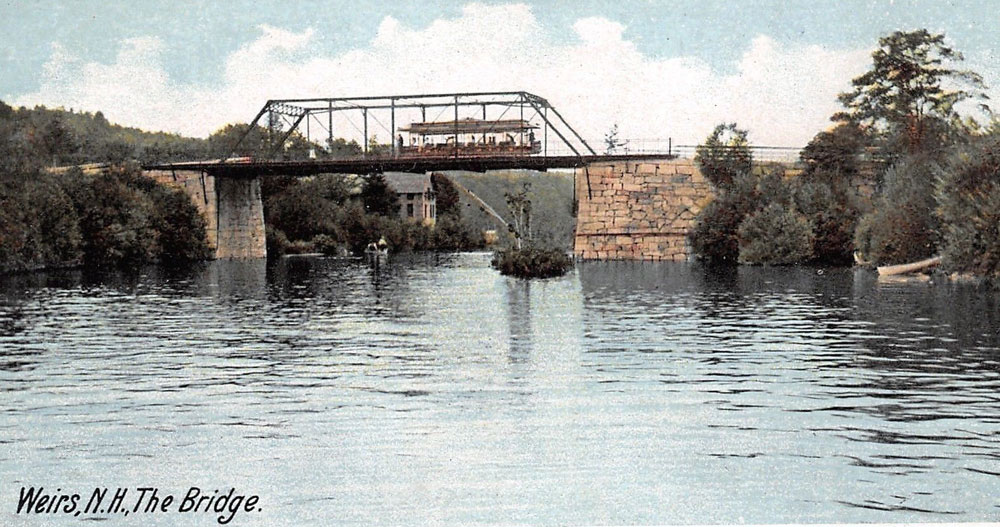 As can be seen below, the Trolley crossed the bridge on the Paugus Bay side of the bridge, leaving room on the Weirs Bay side for cars, horses, or pedestrians.