This is the earliest known brochure for the Hotel Weirs, from 1885, before it was considered "New".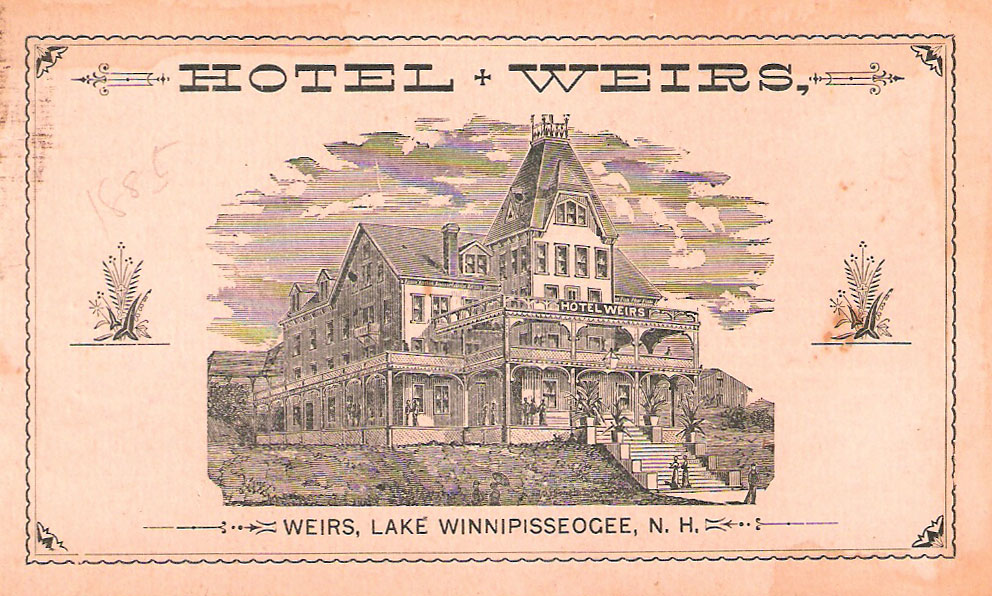 The opening page of the brochure described not only the amenities of the Hotel, but also its life-saving devices, as fire was one of the most significant hazards of the day. The Spencer Fire Escape was the creation of the inventor Charles F. Spencer of Rochester, NY, who patented a device (patent no. 272, 389 - scroll down to see the patent) "which in repeated experiments was proven successful in the prime object of saving life" (Union Advertiser, March 13, 1883); while Harden Star Hand Grenades, grenade-shaped, star-embossed blue glass bottles filled with a fire retardant, were a precursor to the pressurized fire extinguisher. In a twist of irony, the Hotel was lost to fire, but the fire was not anything the Star Hand Grenades could have put out, as the fire spread from a nearby building that was aflame. .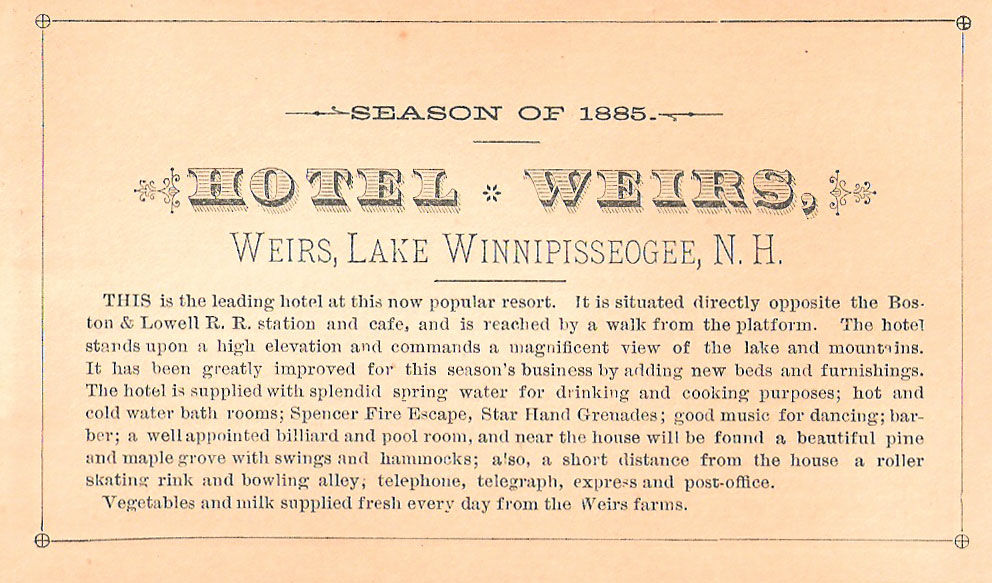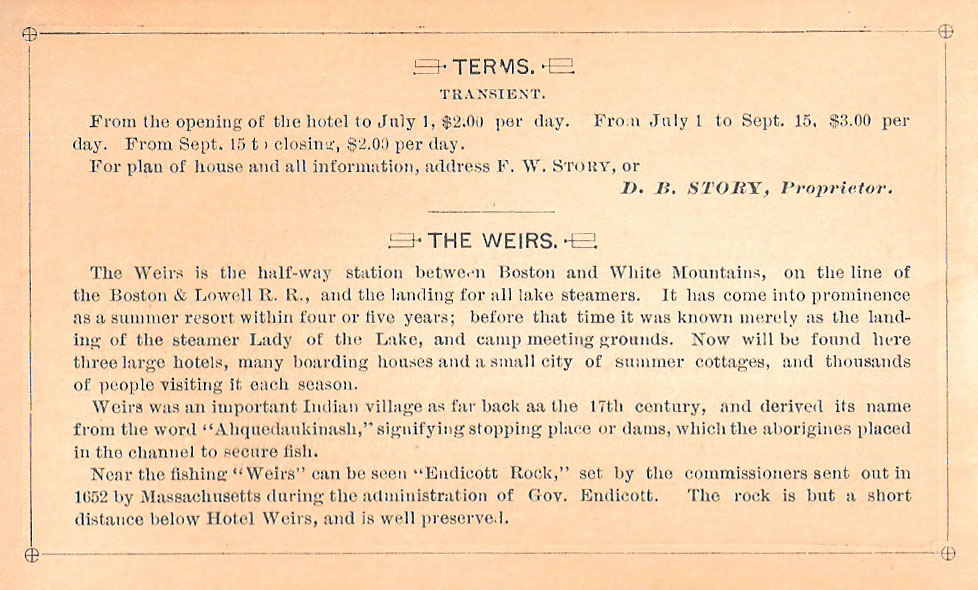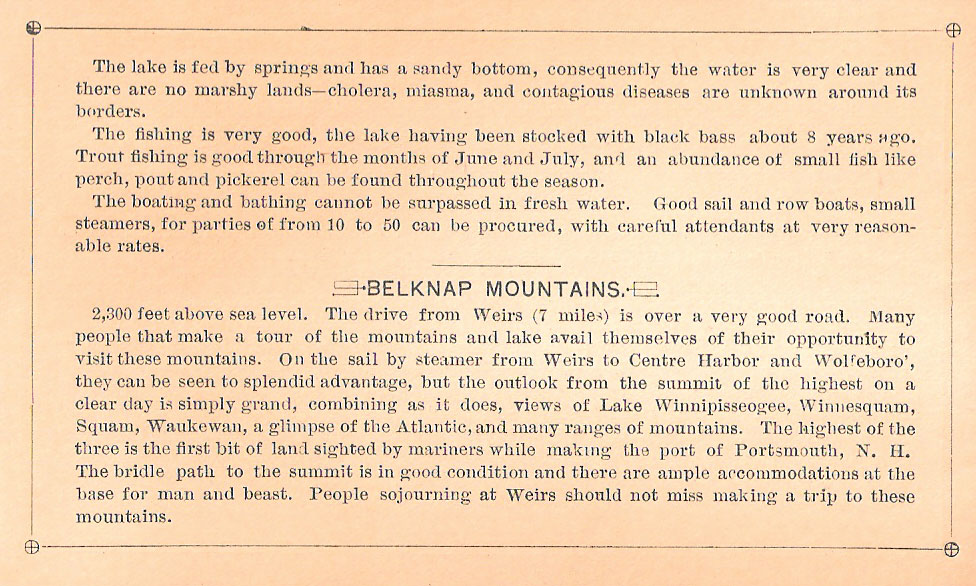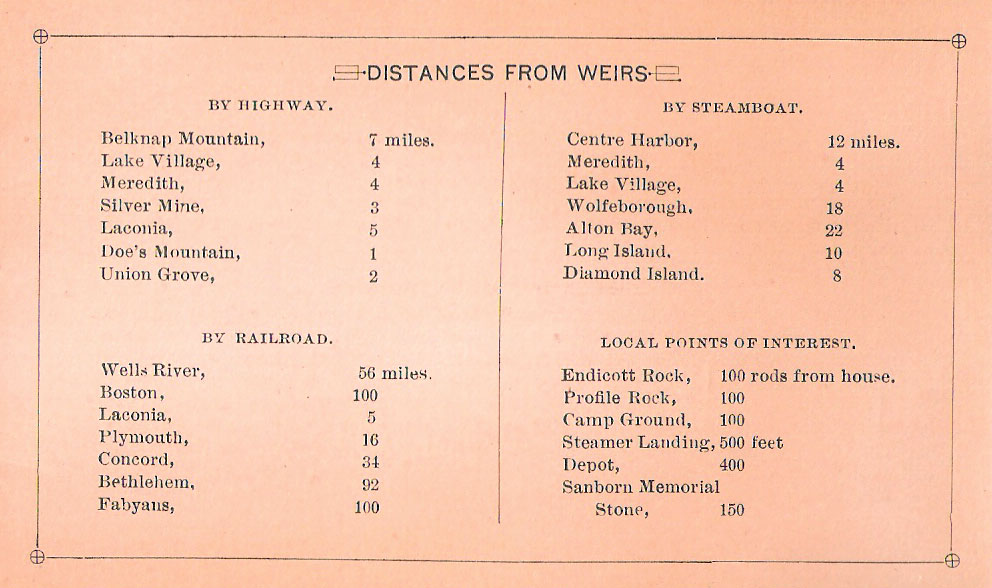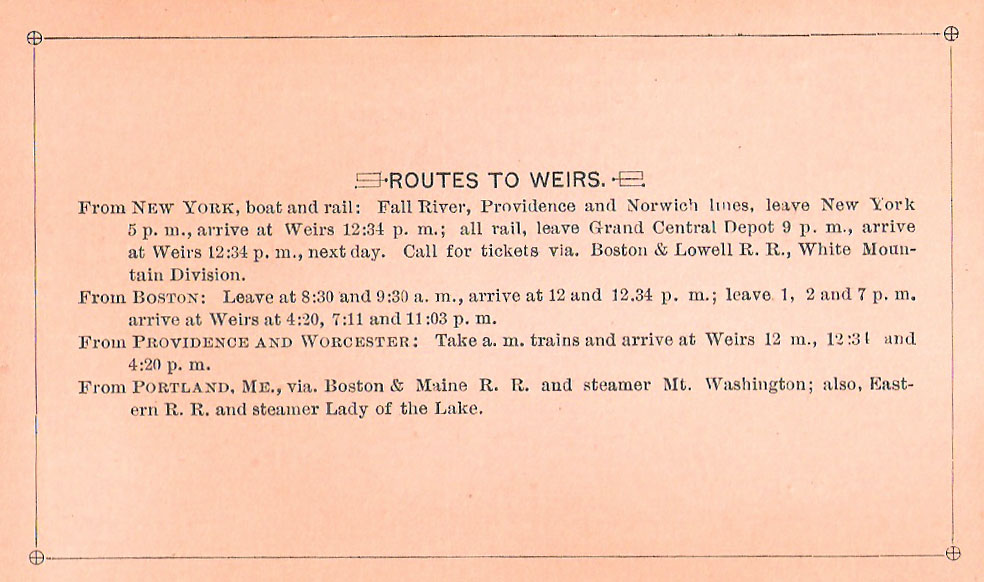 The enclosed map showed NO roads - only railroads and steamship routes!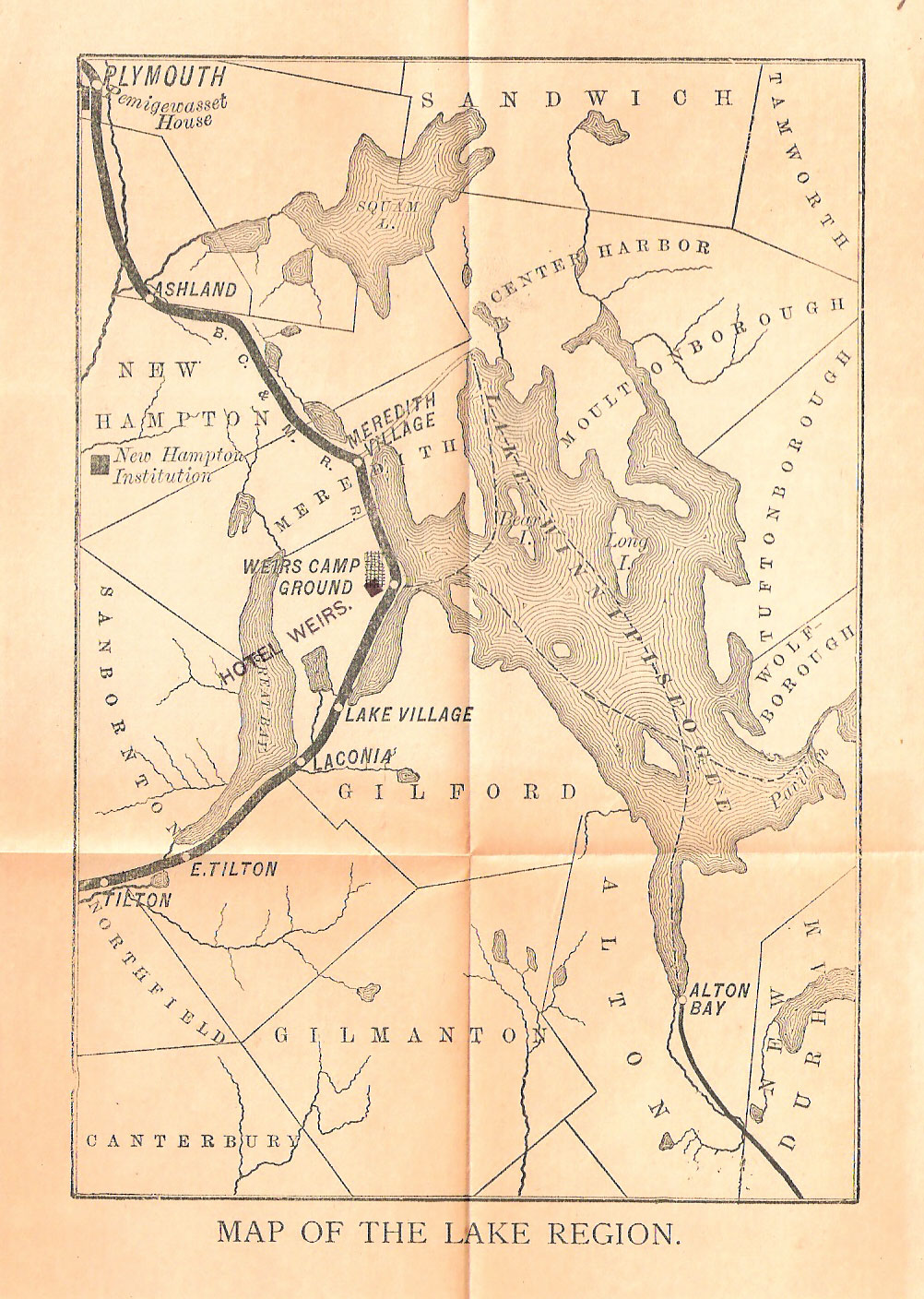 The Spencer fire escape.