An advertisement from the 1947 issue of the Lakes Region Association's "Where To" guidebook.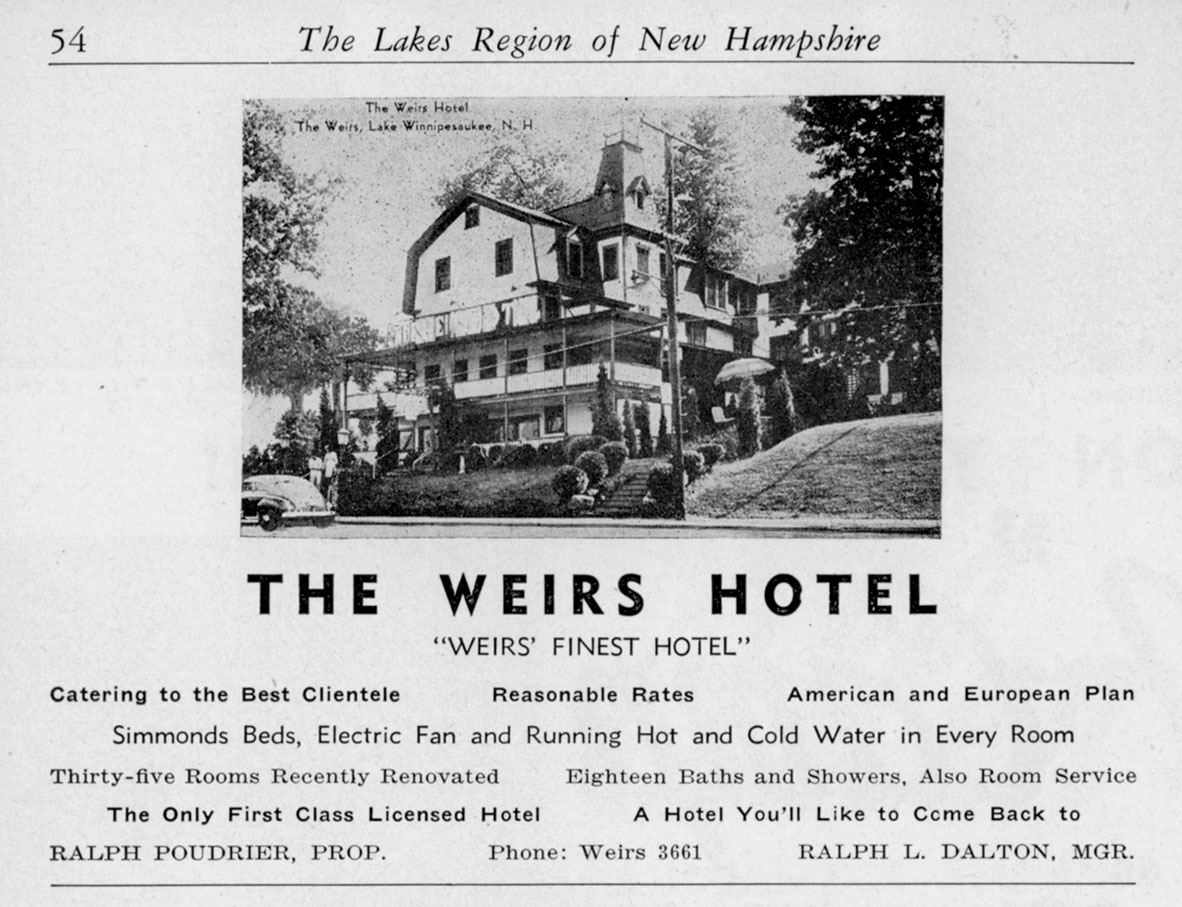 The same photo as in the ad was used later in a 1951 postcard. The photo was retouched first, however, to remove the telephone pole and utility wire, and to make the name of the hotel on the sign readible. However, the retoucher forgot to remove the shadow of the telephone pole, which is still visible on the lawn.


.

Here's the original Weirs Hotel postcard.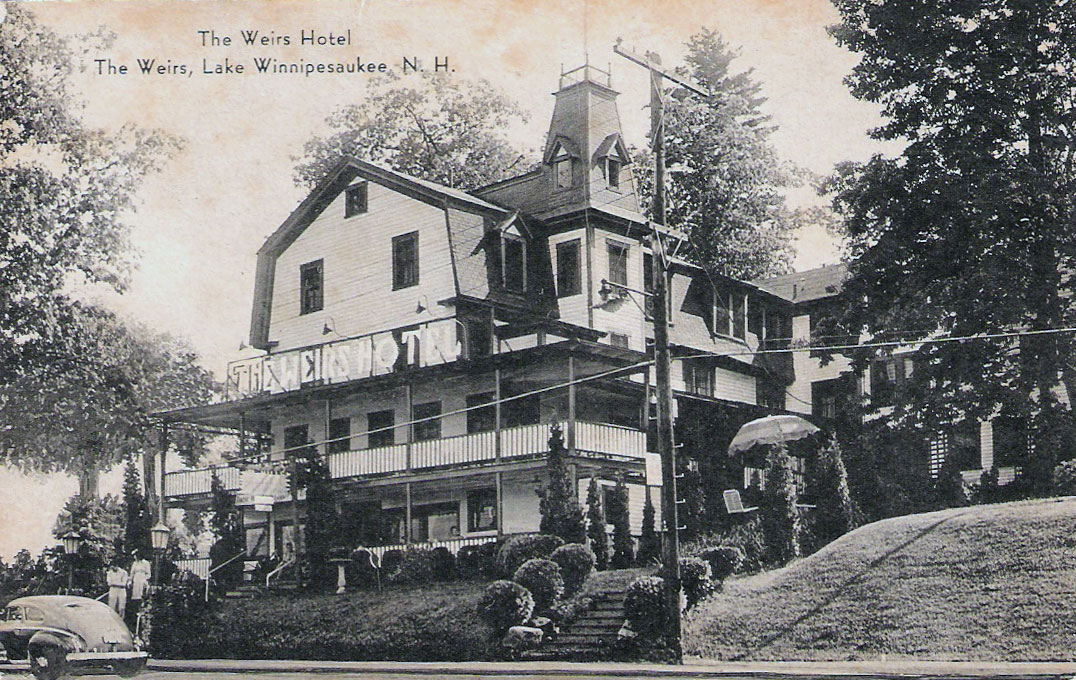 The 1951 version of the postcard mentions the "New Bathing Beach", also mentioned in the matchbook cover below.