1940's brochure for the Weirs Hotel "and Cabins" - the only remaining part of the Hotel that still stands today are the three cabins located near the Veterans's Avenue side of the property.

t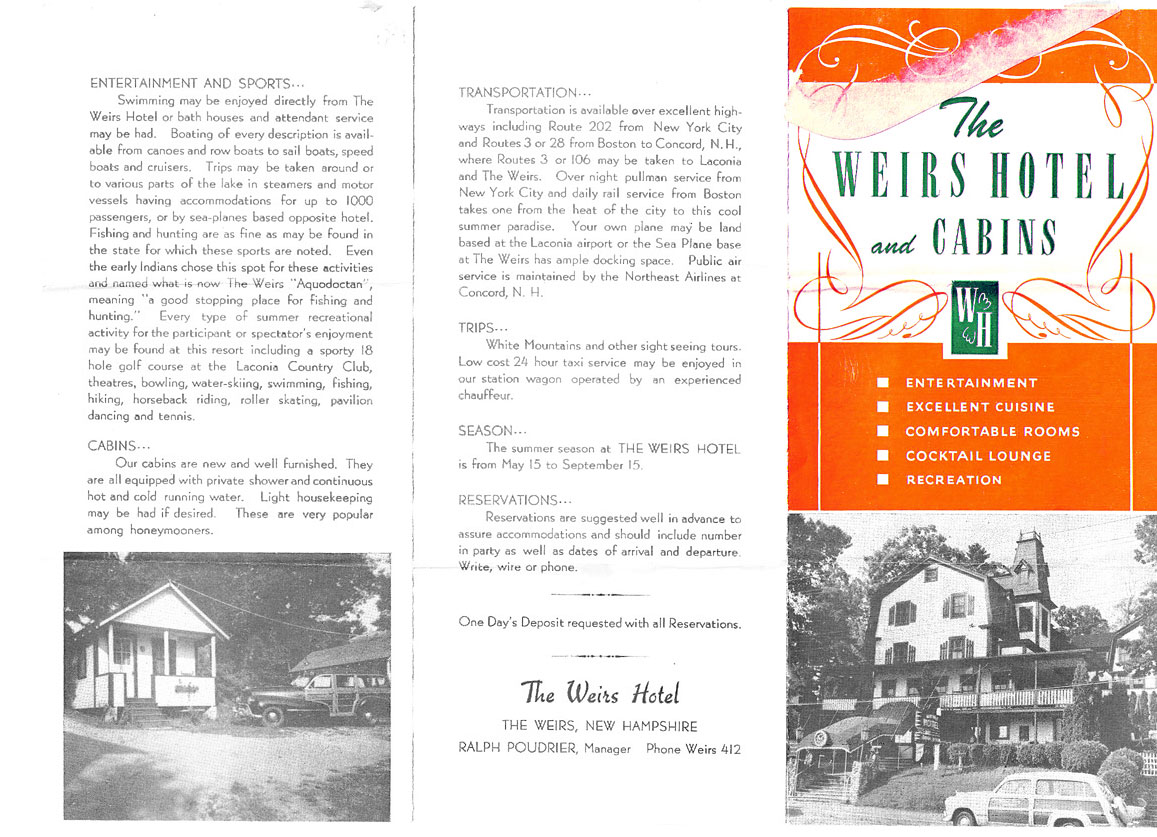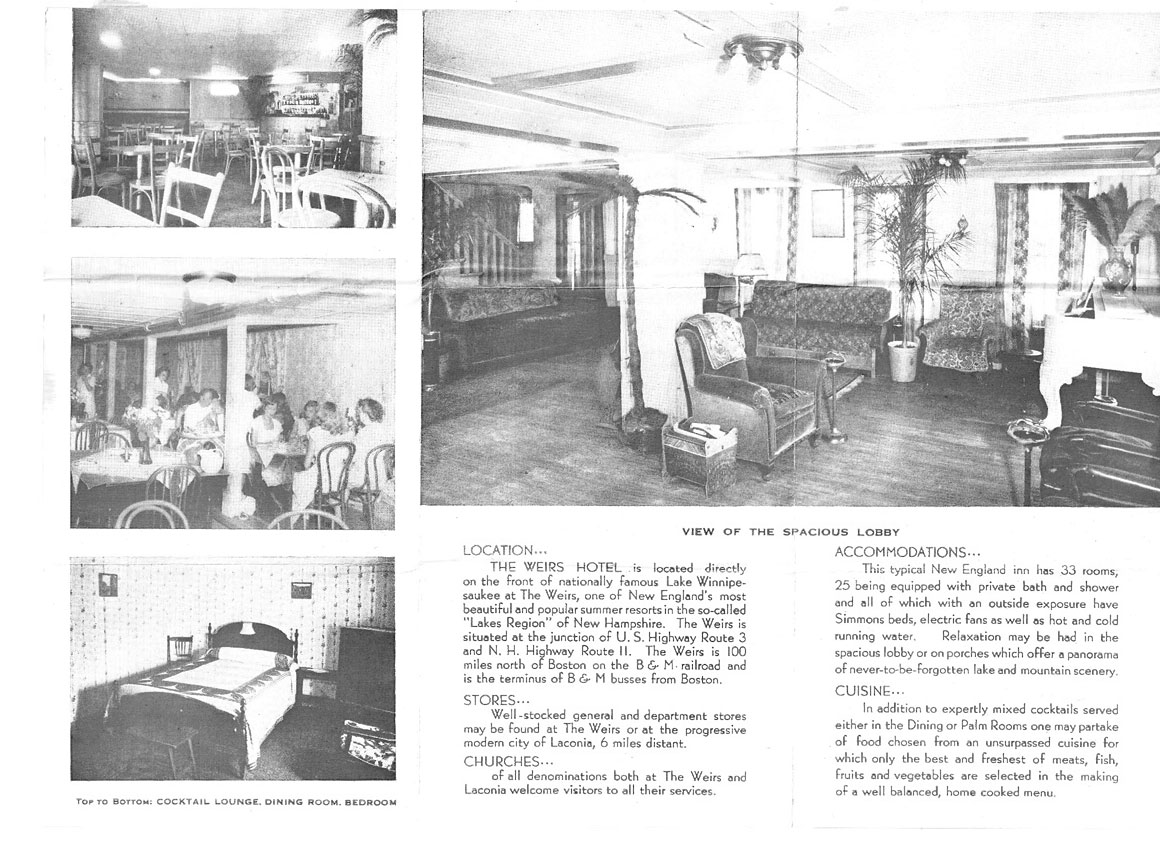 This early 1950's postcard, an engraving of the Weirs Hotel, was based on the photo on the front of the above brochure.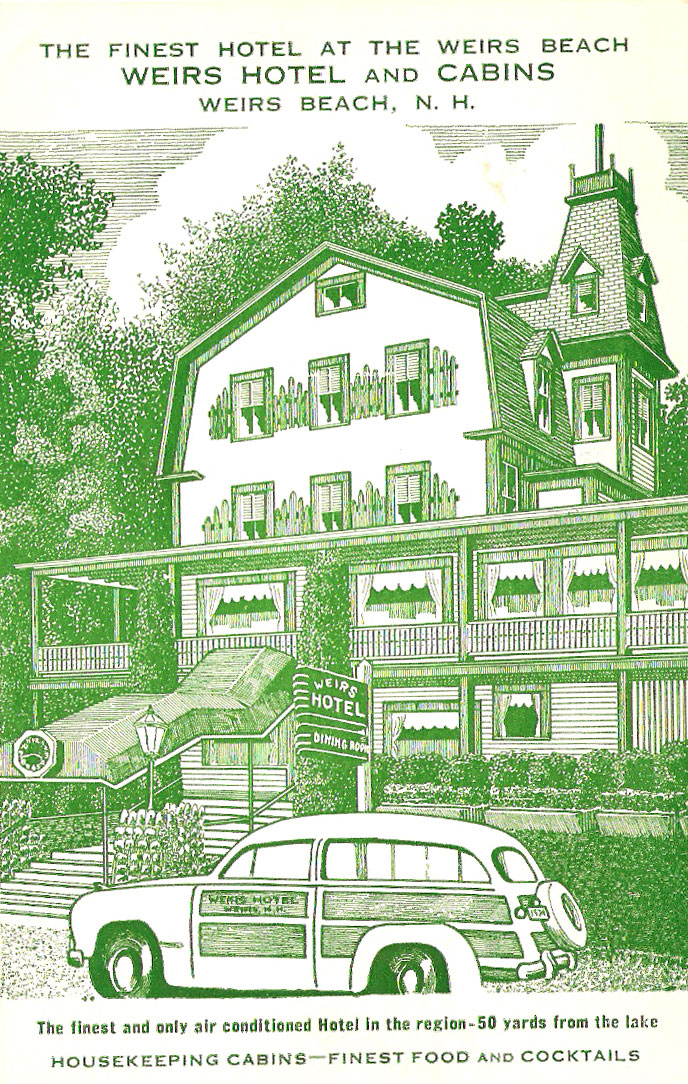 A souvenir ashtray from the Weirs Hotel...the cocktail lounge was named the "Palm Room".