This photo can be reliably dated around 1925. The trolley tracks may have just been removed, as impressions of the tracks seem to still be visible in the dirt! Yet inexplicably there does not seem to be an entrance to the new Irwins Winnipesaukee Gardens from the boardwalk, which purportedly opened on Memorial Day weekend in 1925. On the right we can see a few small buildings (the Cafe Vix and a barbershop – note the barbershop pole) on the corner of Lakeside Avenue and Tower Street. These replaced a larger building in the same location that burned down in the great Weirs Beach fire of 1924. This photo is notable for its interesting mix of pedestrians, automobiles, the old Mount Washington steamer, and the 1893-1939 canopy and railroad station. Also note the Laommi Bean statue, visible in the distance down the avenue.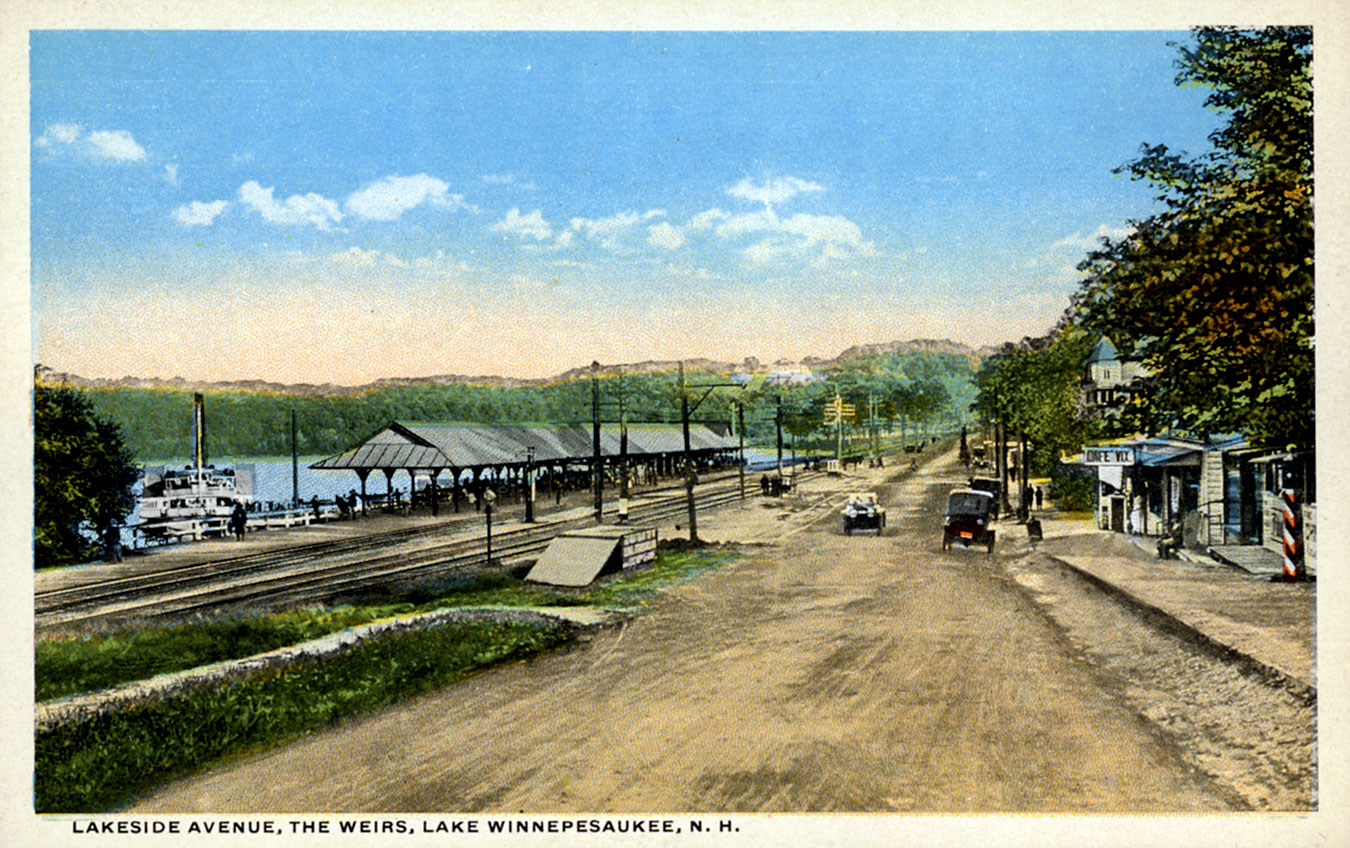 Below, a very similar postcard view to the above, showing the Kinsman general store on the right. For more info about the store, click here and scroll down.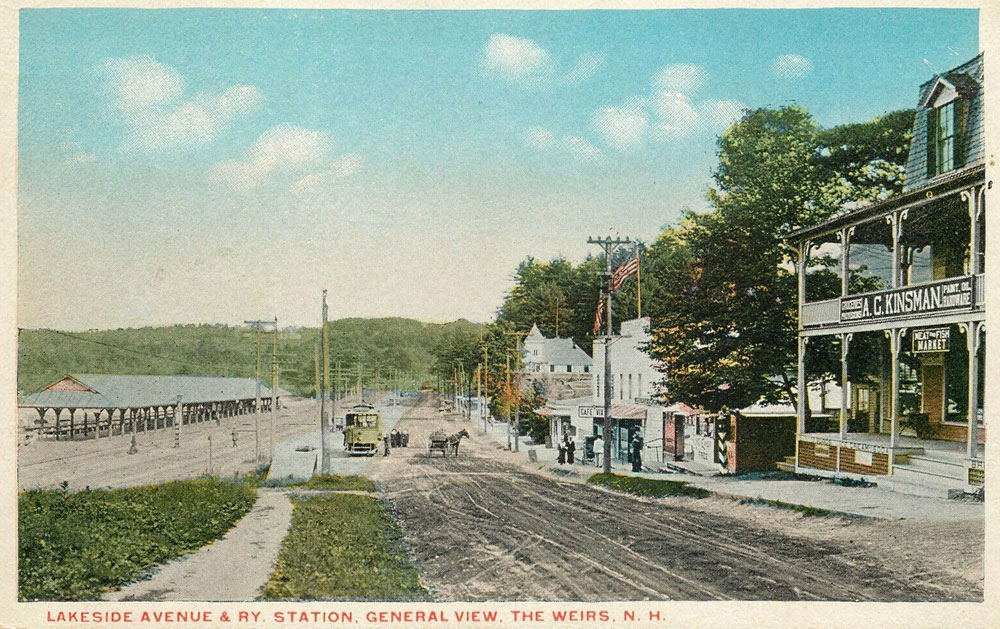 Below is a 1920 photo showing the building on the North corner of Tower Street and Lakeside Avenue that housed a restaurant, candy store and tobacco shop. Looking over the trolley car and the Hotel Weirs Delicatessen, we can see through the trees to the Music Hall. A corner of the New Hotel Weirs can be seen in the upper left. Everything that can be seen in this photo was gone by the time of the 1925 postcard above.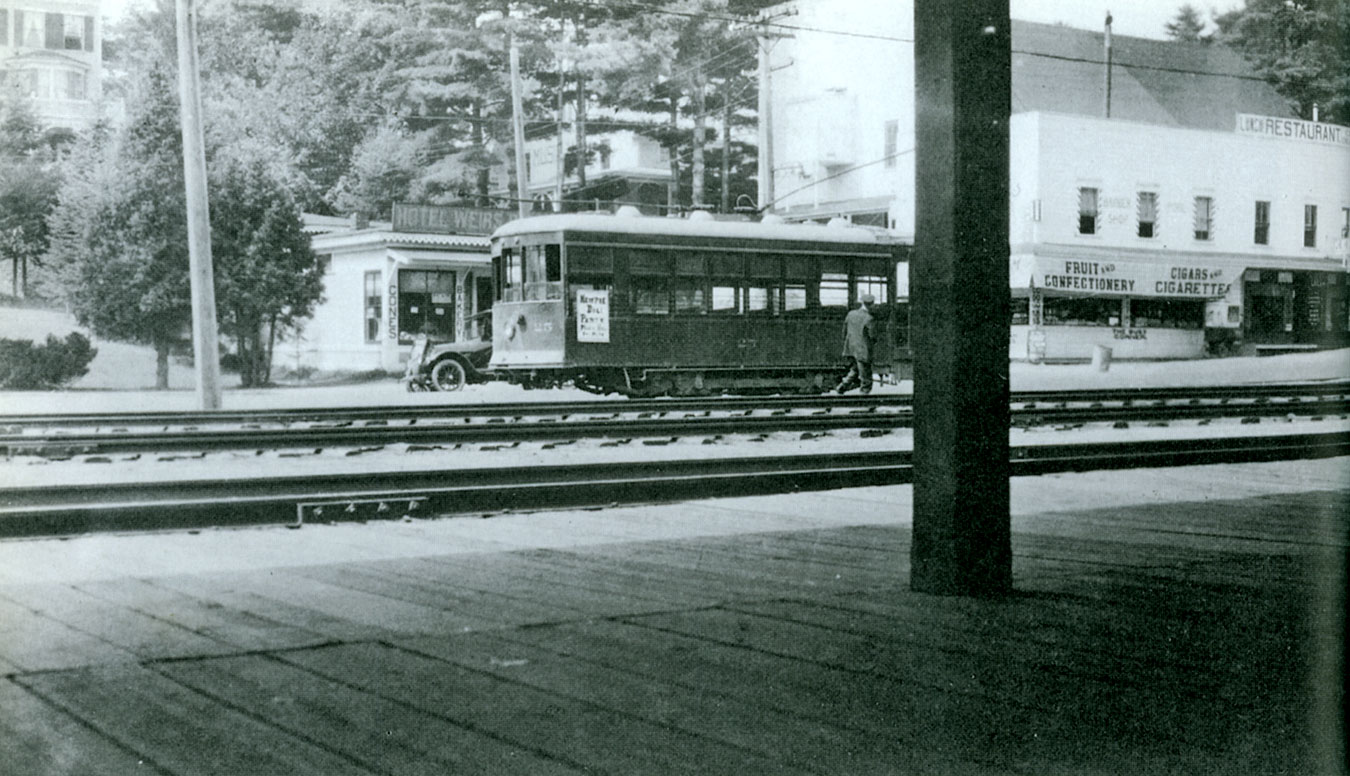 Cruising down Lakeside Avenue circa 1925.