Stock certificate, issued March 20, 1919, just a few months prior to the B&M's takeover of the C&M on December 1, 1919. Notice the signature – it was signed by Benjamin Ames Kimball – President of the C&M, builder of Kimball's Castle and the Lake Shore Railroad, and one of New Hampshire's most important historical figures..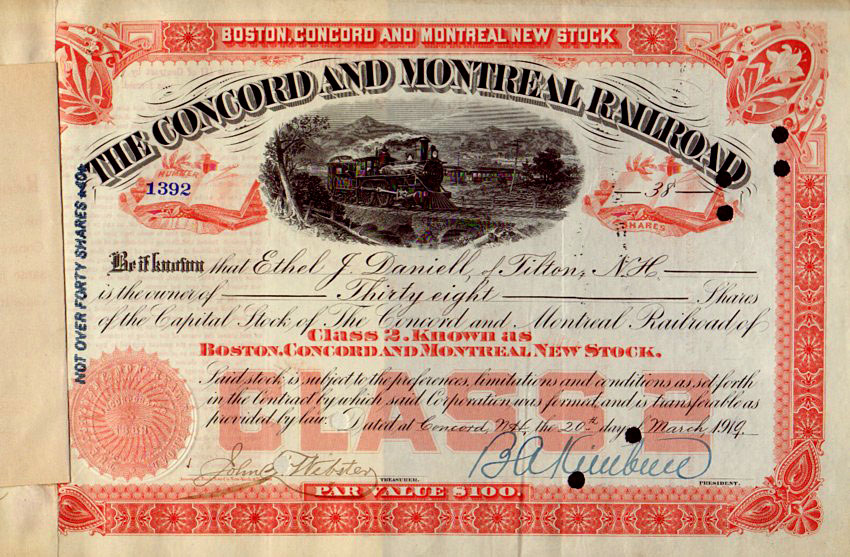 This elegant structure, built in 1886, was the Concord train station, as well as the headquarters of the C&M. This beautiful building was torn down in 1960 to make way for the ugly Capitol Shopping Plaza.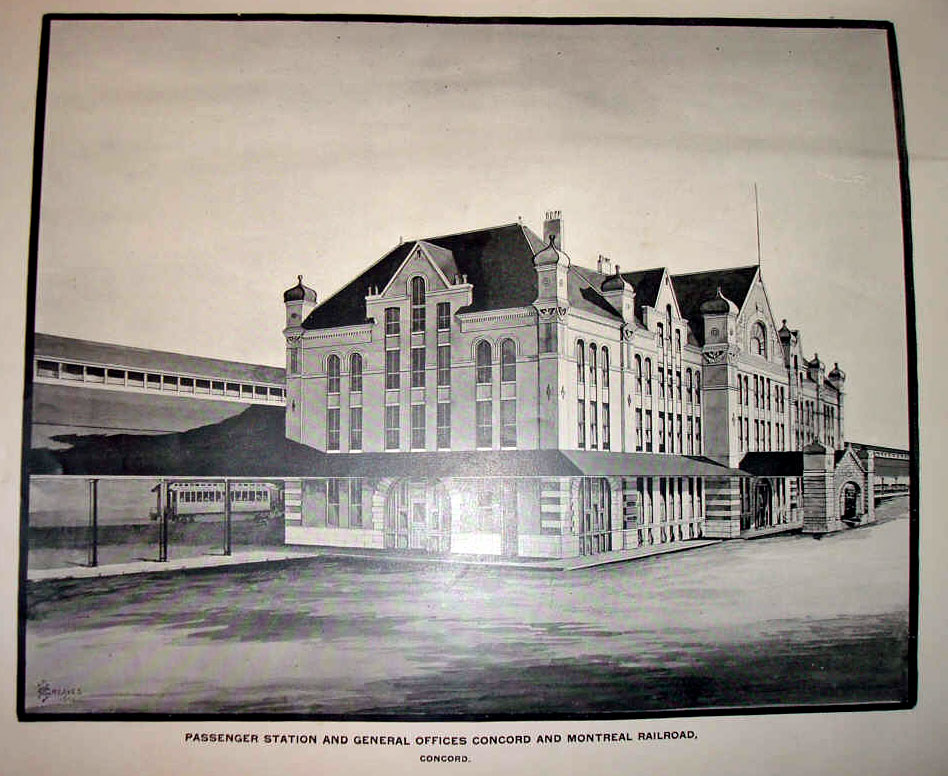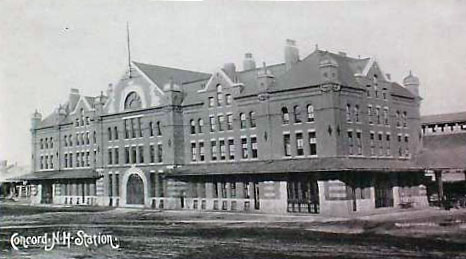 A C&M pass, made out to G.M. Houghton, G.P. & T. Agent for the Bangor & Aroostook railroad.
A C&M conductor's hat.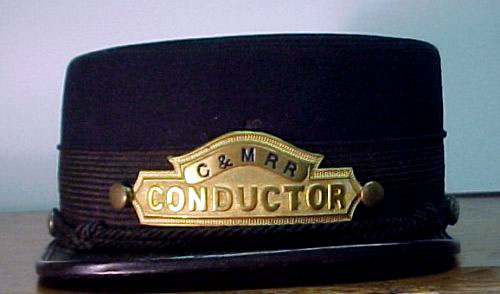 A C&M conductor.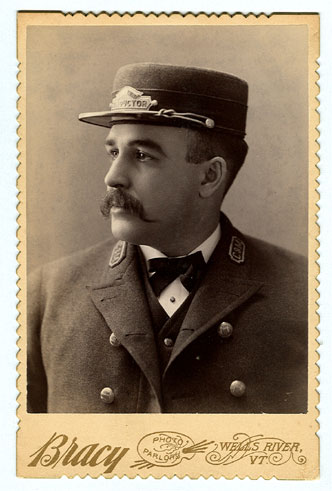 C&M uniform buttons.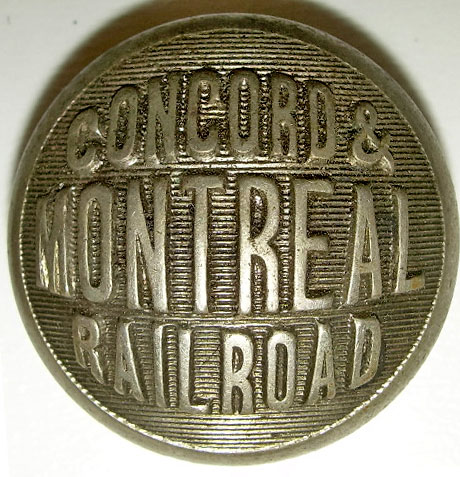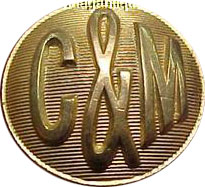 A C&M ticket from Weirs to Lake Village (Lakeport), dated August 14, 1892.
The inside of a C&M "Parlor" car – the first class accommodations of its day.
Cover from an April 14, 1890, C&M timetable.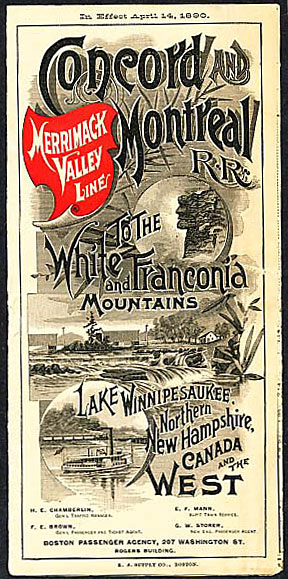 Route map from the above 1890 C&M timetable.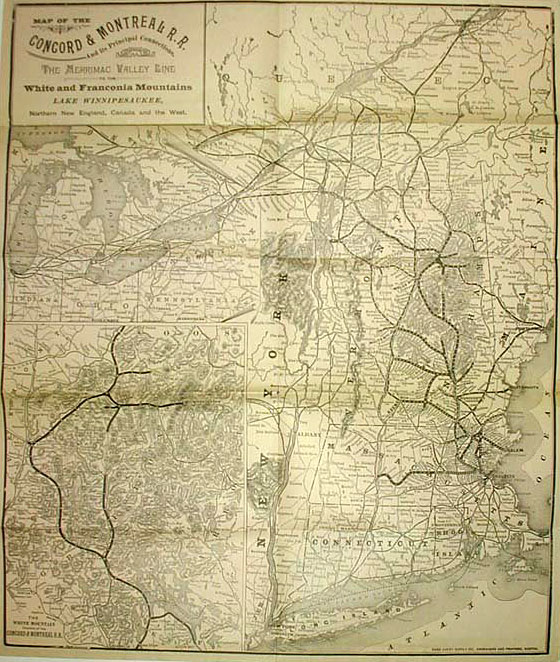 A July 27, 1892 C&M timetable.