Below – from "The Lakes Region of New Hampshire Invites You" published by the Lakes Region Association in the early 1940's.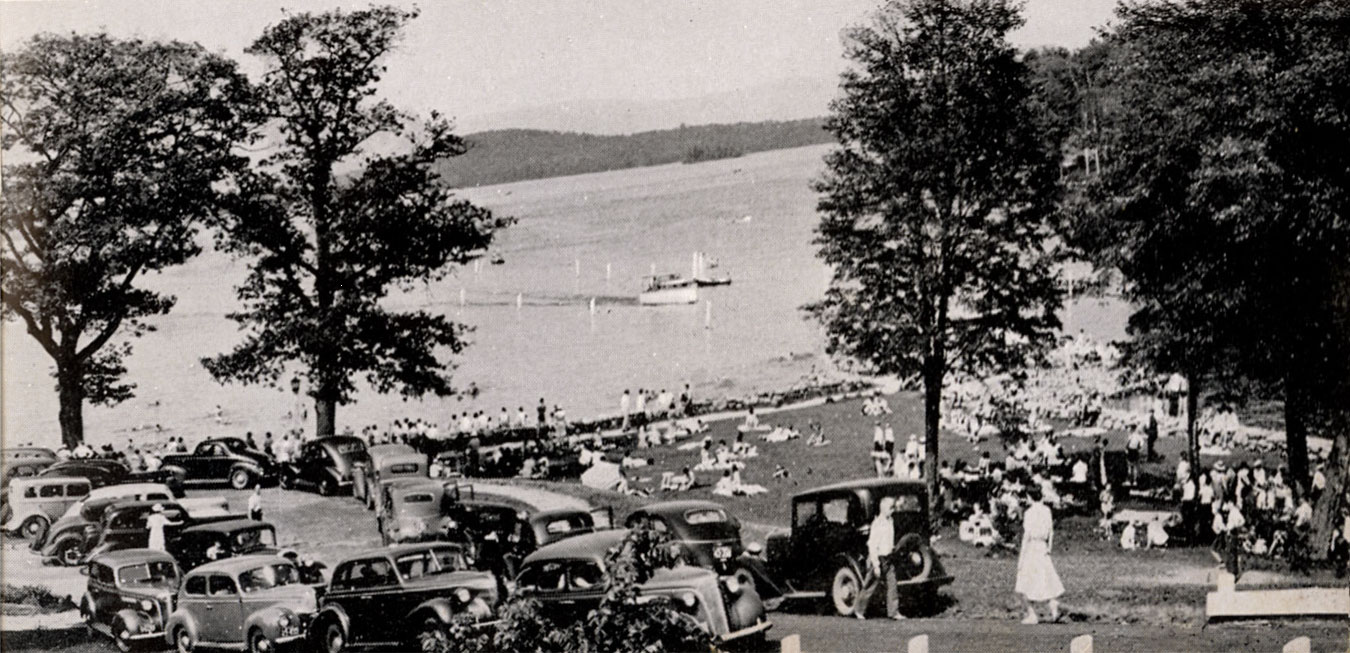 Below – parking on August 15, 1937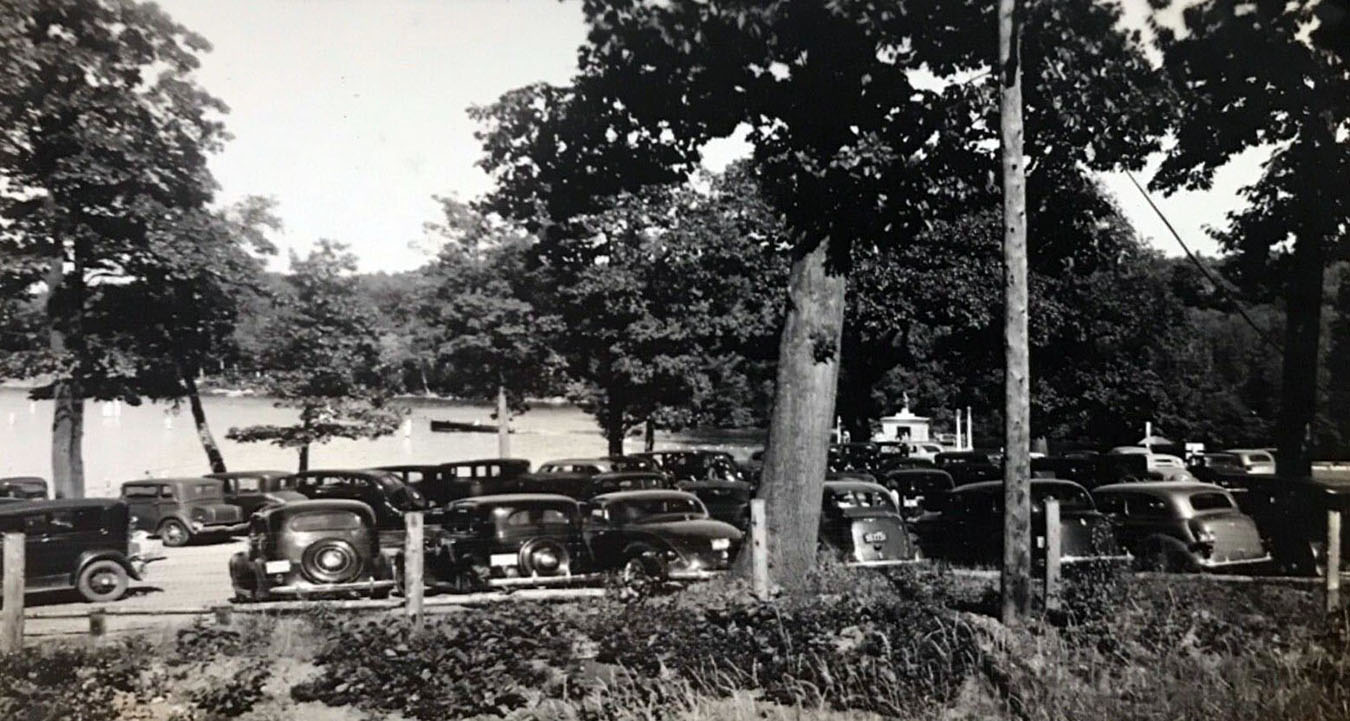 Below – a postcard, circa 1945.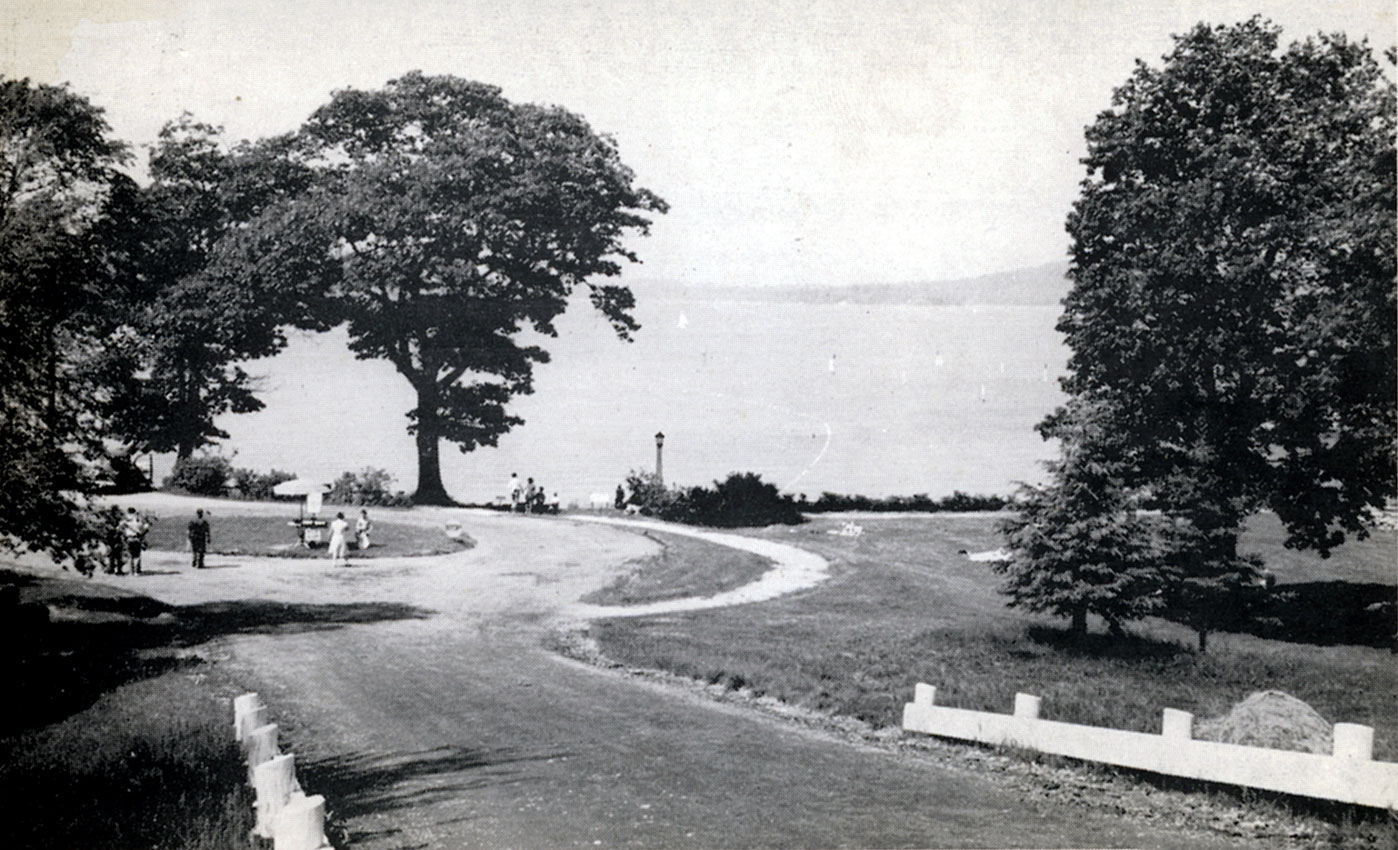 A circa-1945 view of the swimming raft.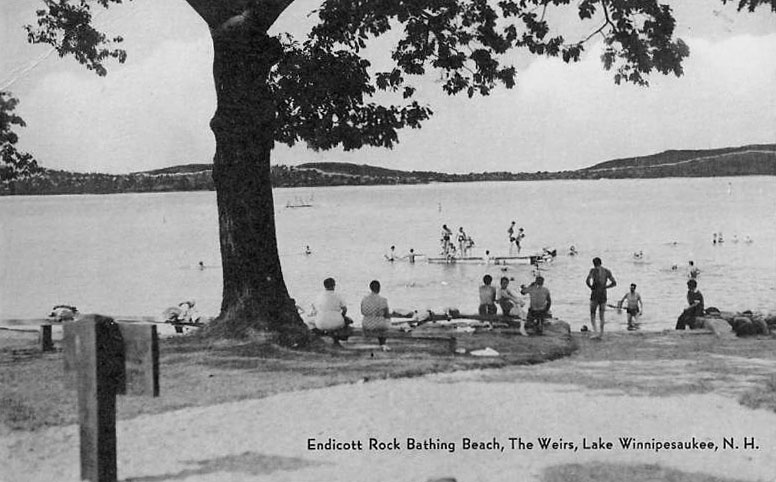 Similar postcard to the above, but the Mount Washington steamer in Weirs Bay dates the photo to 1939 or earlier.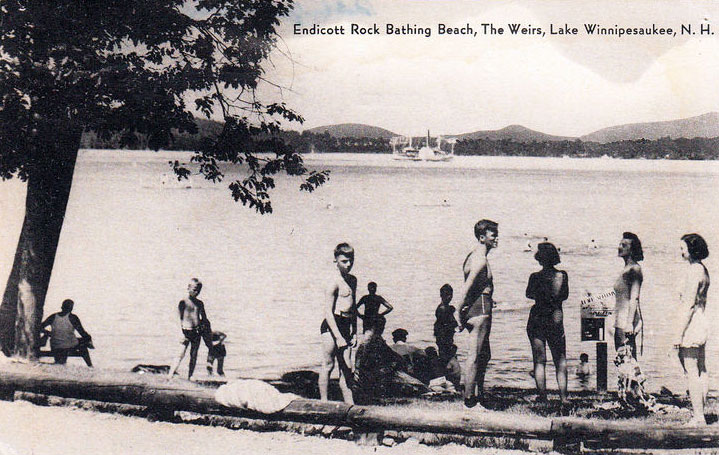 A "real photo" postcard of Endicott Rock Park, late 1940's.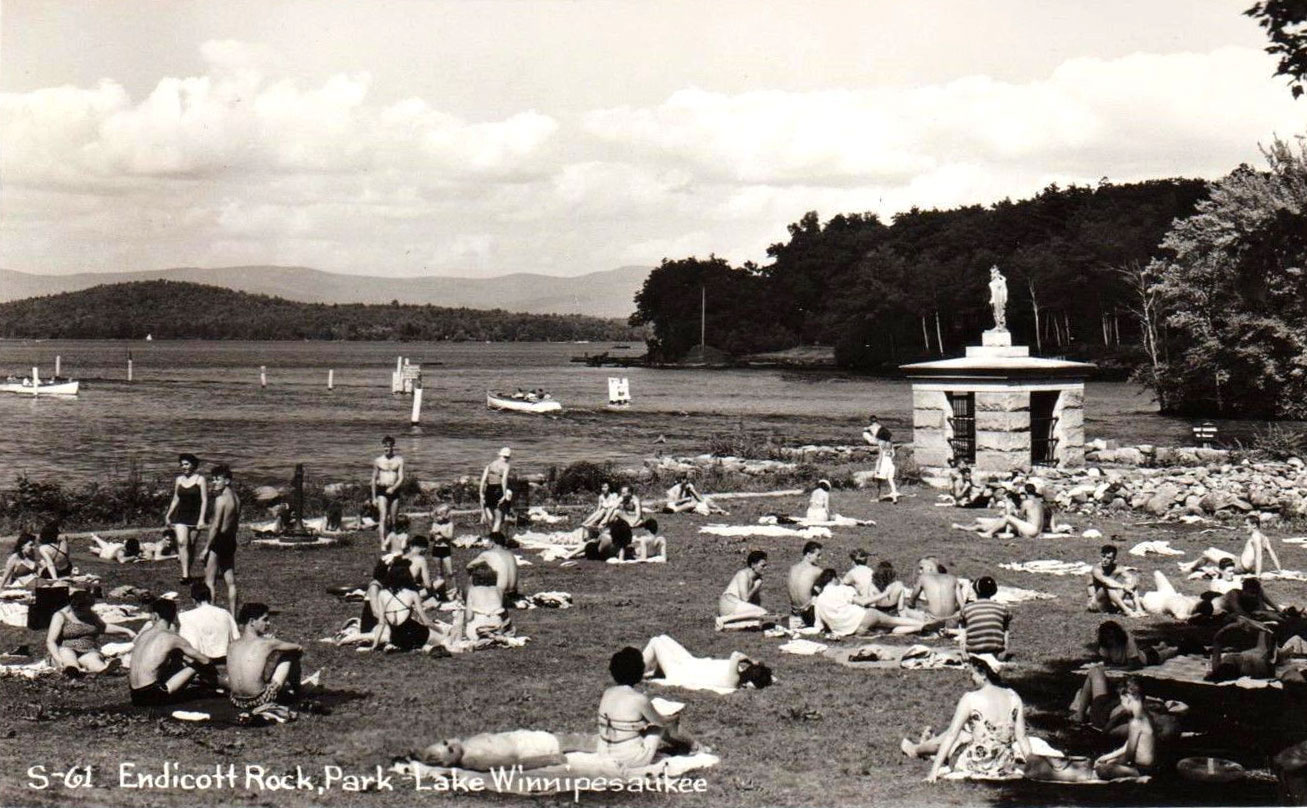 Here's a link to a video of the park, taken in the 1930's.