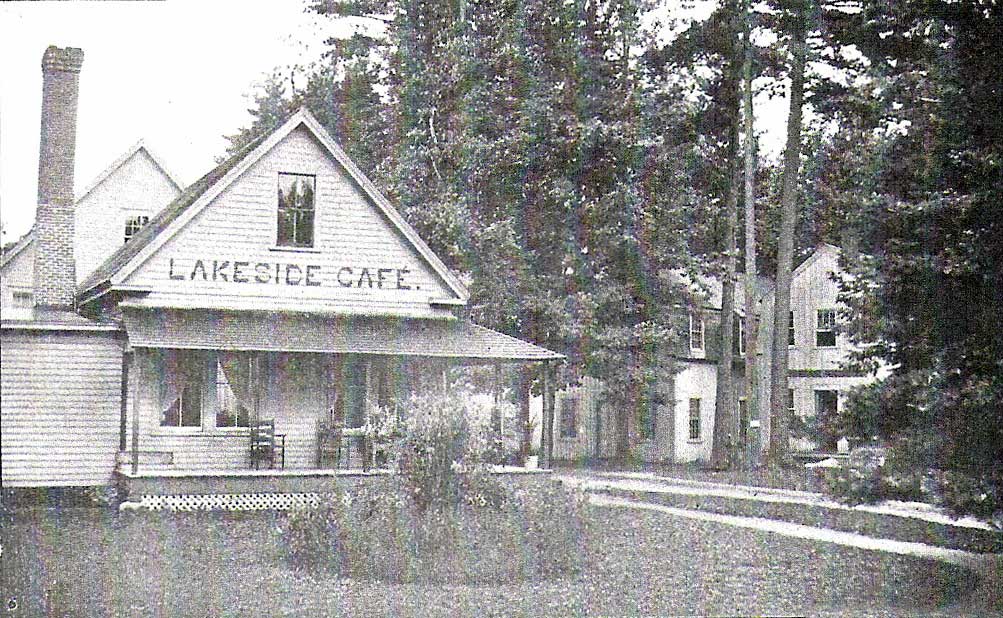 The circa 1870s Kilburn #765 stereoview below shows the buildings that were directly across Weeks Street from the Cafe before the Cafe was built.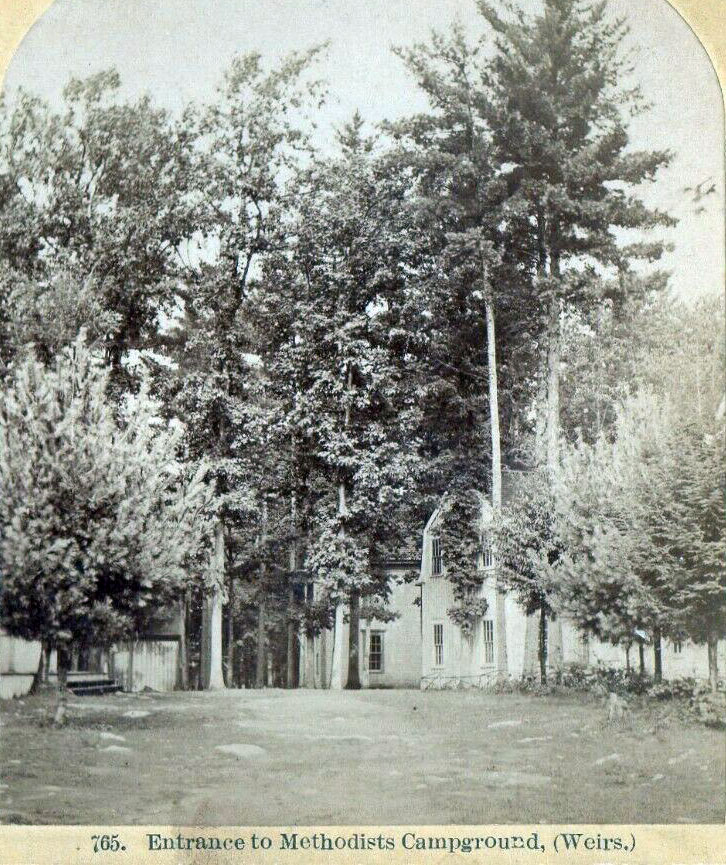 The photos below of the Lakeside Cafe show a different building than the above photos of the Cafe. This was an earlier verision of the building. The old Cafe was replaced in 1894.
This first photo is a detail from a stereoview by A.W. Shackford.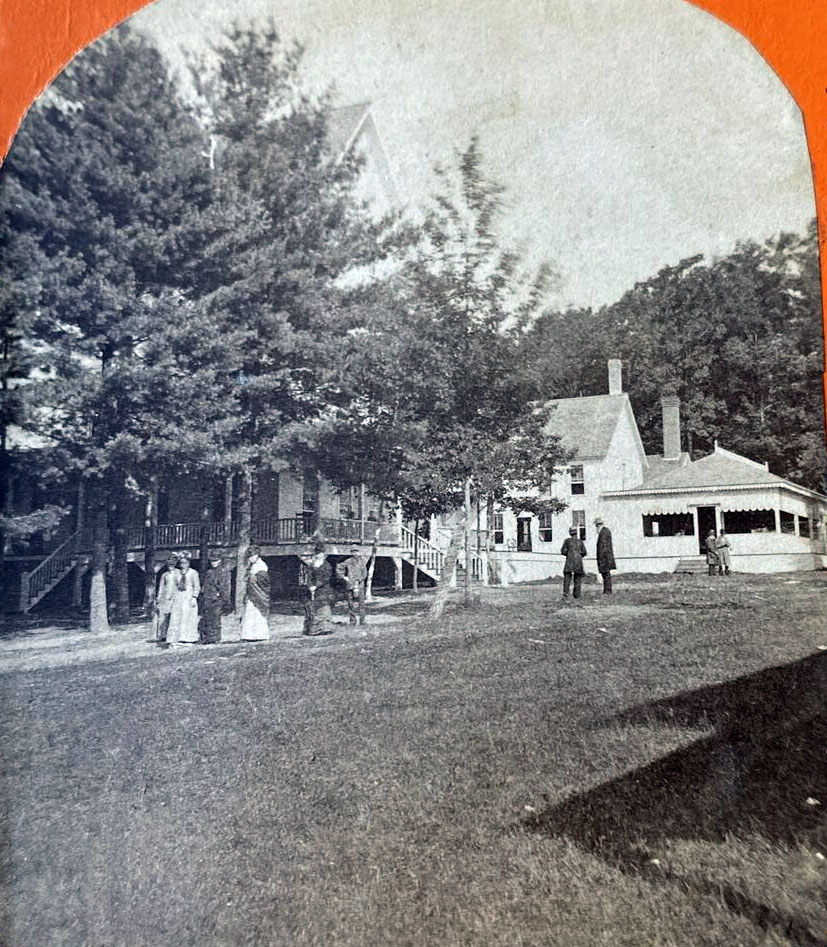 The following photos of the Lakeside Cafe are by Moulton.
The first photo shows a sign welcoming General Sheridan and the "Boys in Blue". General Philip Henry Sheridan visited Weirs Beach in 1884 and gave a speech at the Speakers Stand in the Veteran's Grove.