Another cabinet card by Moulton, showing a view of the east side of the Lakeside House, looking across an unpaved Weeks Street, little more than a path at this time.




A carriage drops off passengers in the small circular driveway.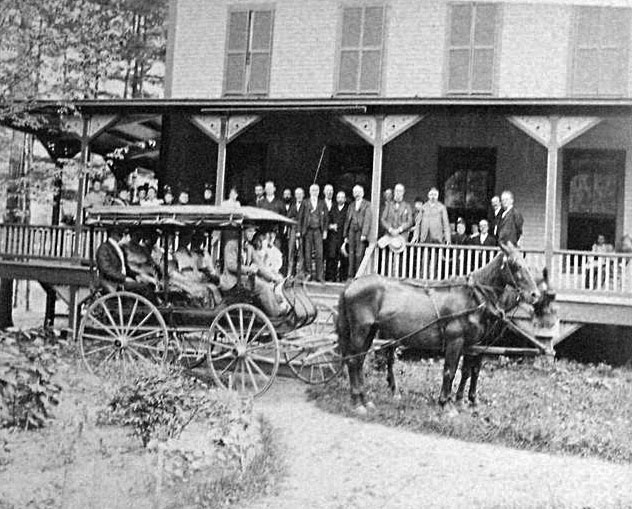 Detail of the porch from the top card. Notice the fancy scroll work on the upper post fans.