The Lady of the Lake and the Mount Washington in Center Harbor, circa 1885.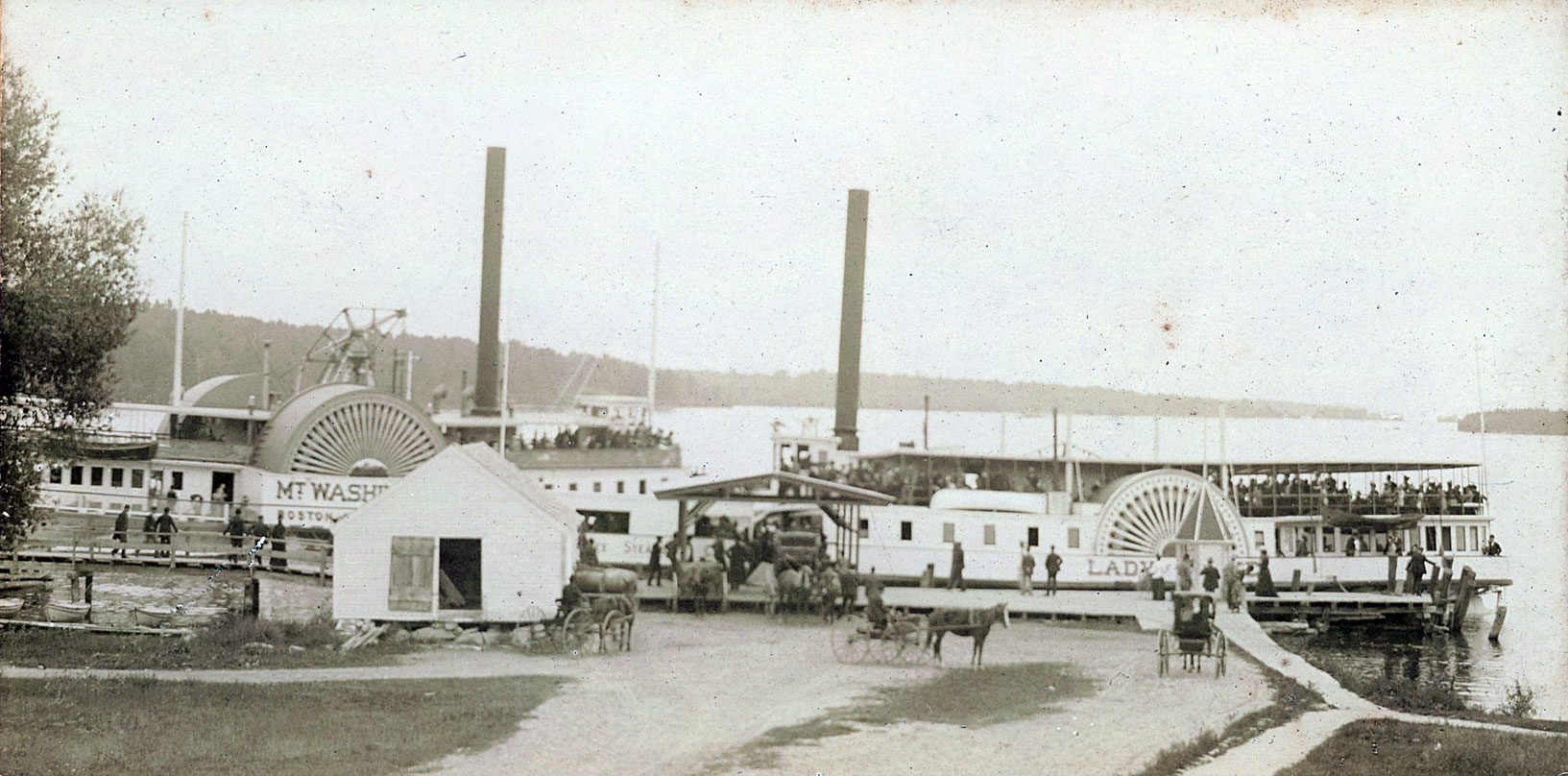 Here's a bonus picture, with both steamboats again at Center Harbor. Note the extensive woodpiles, ready to fuel the steam engines. From the Kilburn Brothers stereoview #2059.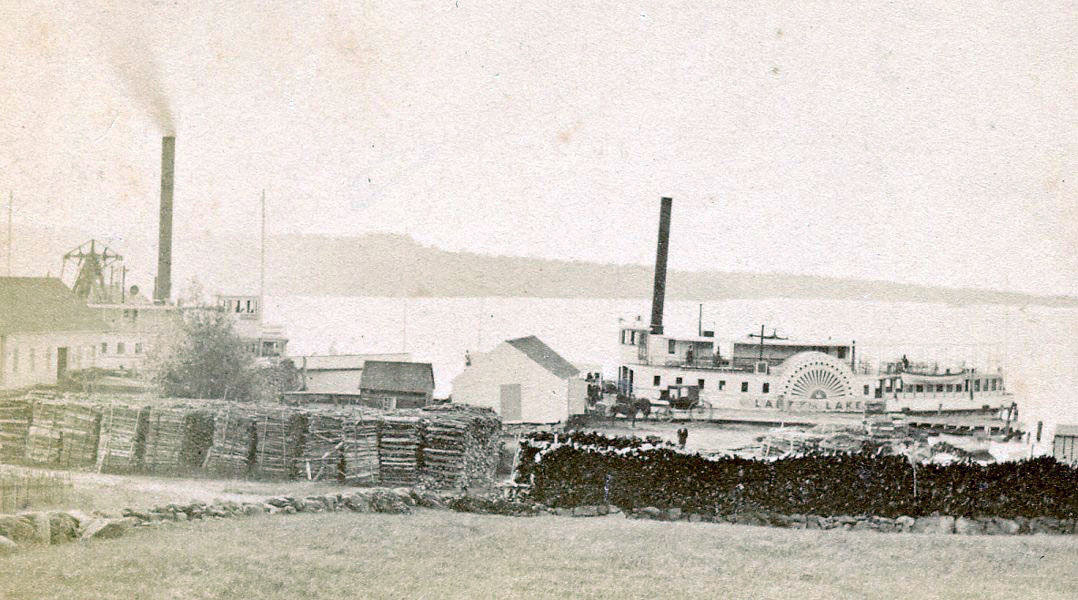 An engraving from the 1874, second edition of John B. Bachelder's "Popular Resorts and How to Reach Them", shows the Lady, and the relatively brand-new Mount (two years old at the time), in Centre Harbor.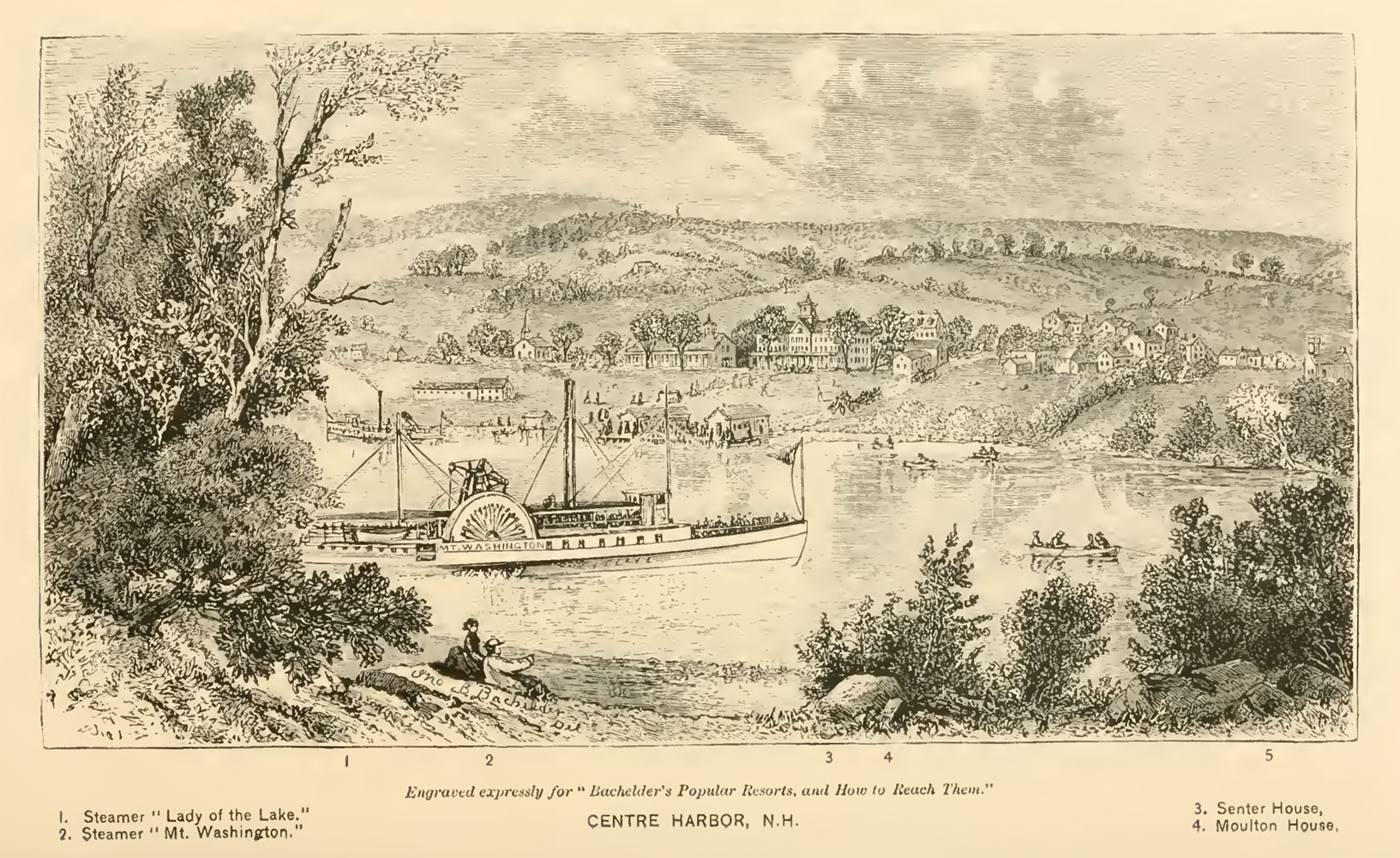 The Mount leaving Center Harbor around 1917.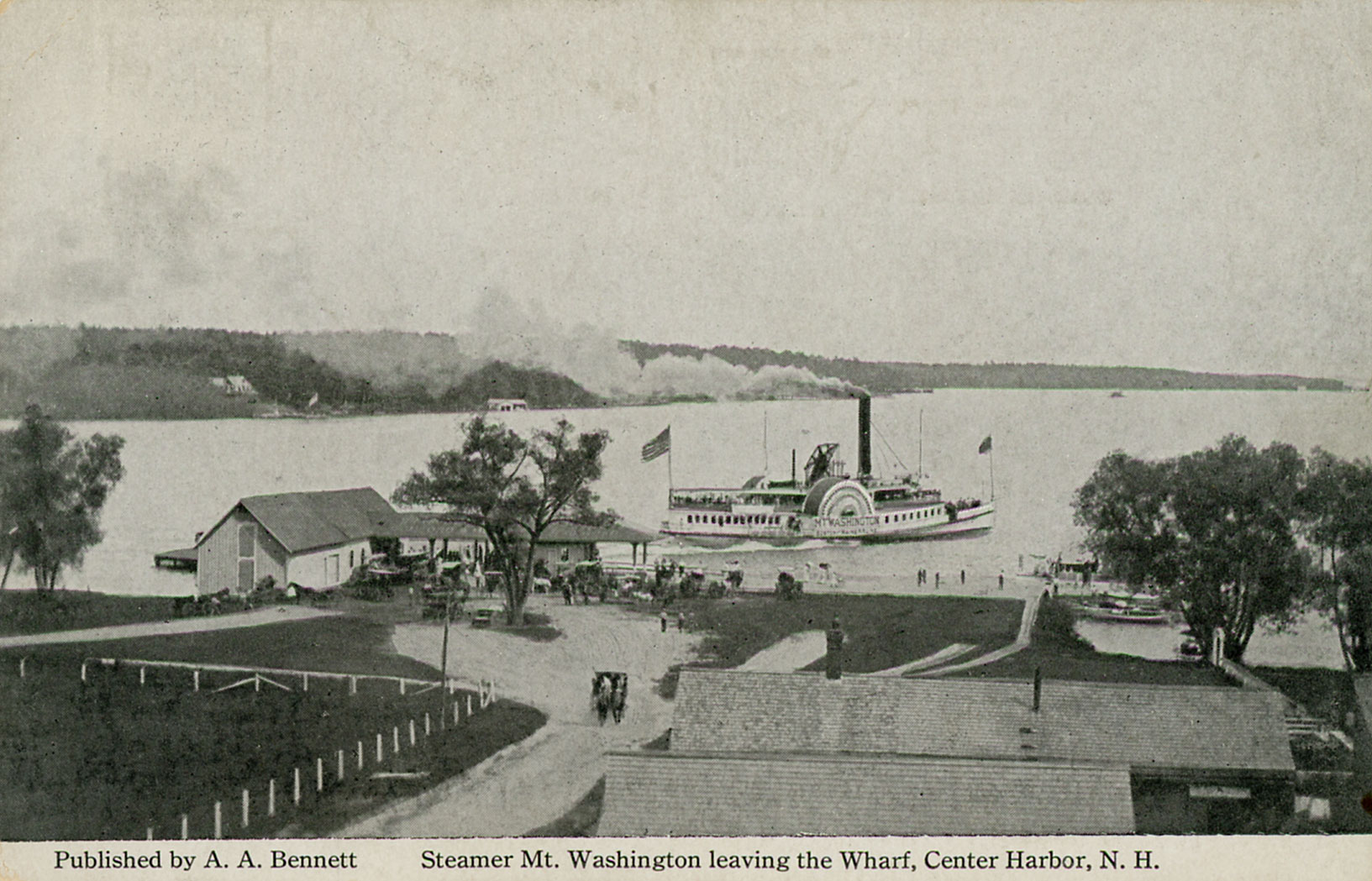 A hand-tinted version of the above.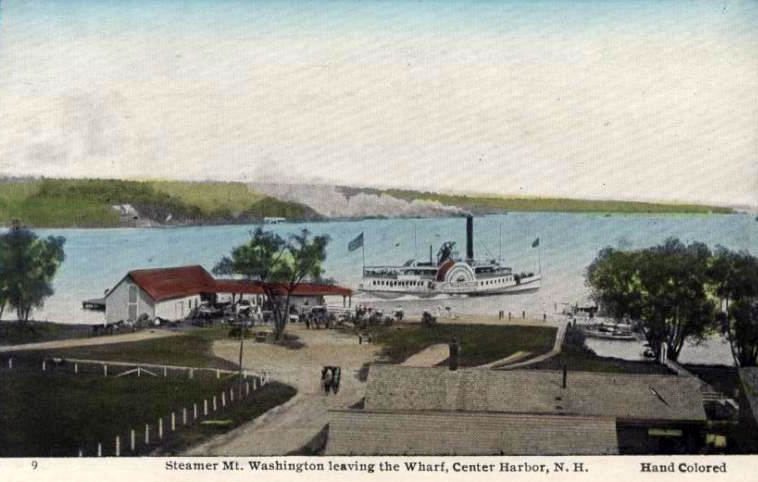 The Lady in Center Harbor, 1860's. From stereoview #213, American Views, published by John Soule of Boston.