Winnipesaukee Marketplace
WELCOME TO THE

21 WEEKS STREET • WEIRS BEACH, NEW HAMPSHIRE • 603-366-5800
marketplace@weirsbeach.com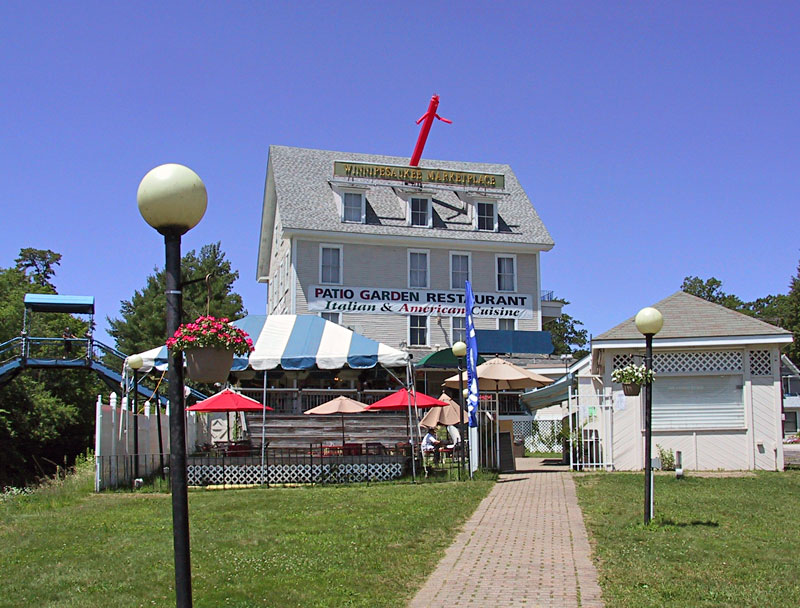 FEATURING THE FOLLOWING FINE EATING PLACES:
(Click to visit)
AND ALSO FEATURING

Free concerts on an outdoor stage, weather permitting. Seating at bleachers, tables and on the lawn. Pleasant setting with a view of the boardwalk. Featured are Barbershoppers on Wednesdays and the Boardwalk Jazz Quartet on Sundays. Call 366-5800 for a schedule or more info.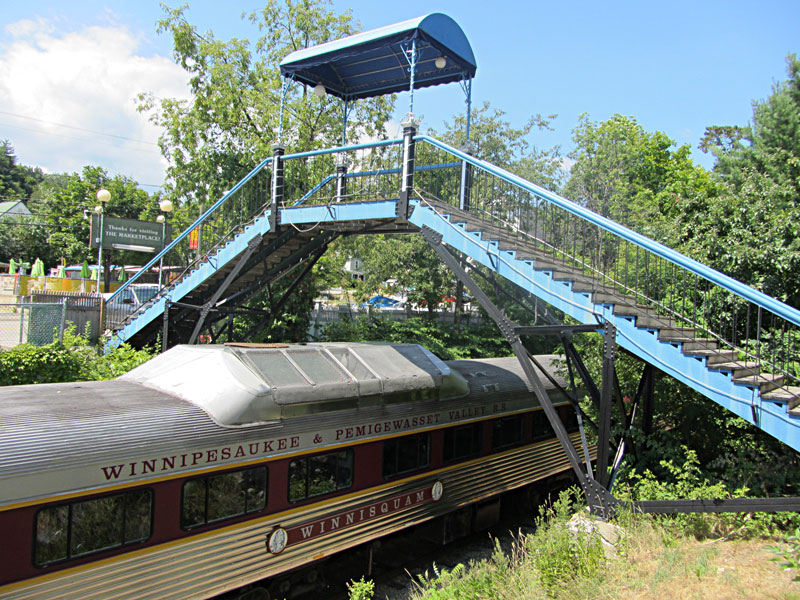 The footbridge from Lakeside Avenue to the Marketplace. From the top, there's a nice view of Weirs Beach. It's also fun to watch the train pass right underneath! Click here for the history of the footbridge.
The Winnipesaukee Marketplace building was built in 1880 and has an interesting history. It was originally known as the Lakeside House, then as the Lakeside Hotel, until it became the Winnipesaukee Marketplace in 1986. Follow the above links to explore the Marketplace's history.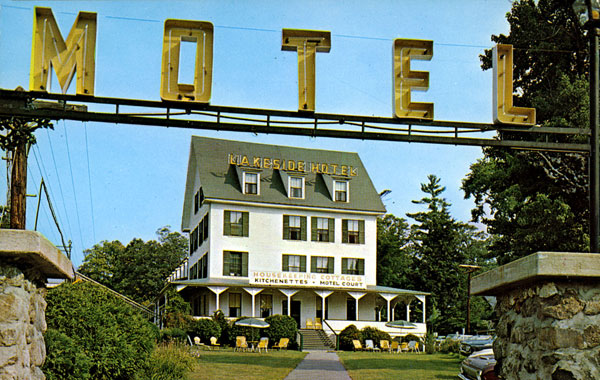 Below, a Winnipesaukee Marketplace advertisement from a 1989 Weirs Beach brochure. The Pushcart Market concept was not successful. After the Ames family purchased the building in 1991, the pushcarts were gradually sold off.