Service Stations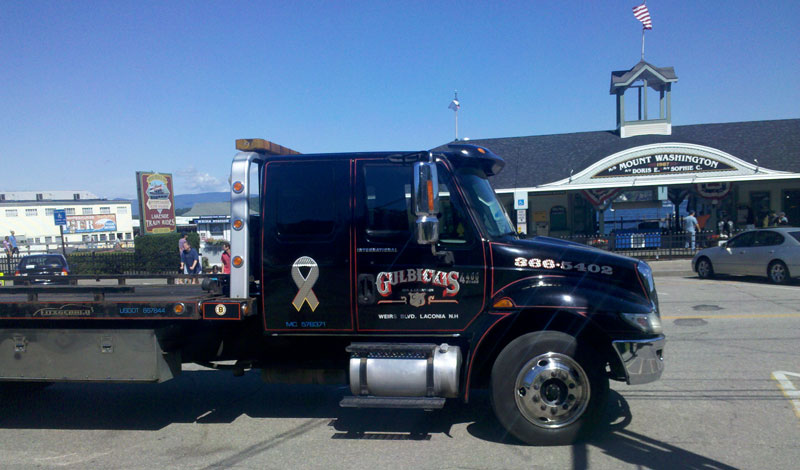 Currently there is only one service station in Weirs Beach, Gulbicki's. They do a great job.
| | | |
| --- | --- | --- |
| NAME OF STATION | TELEPHONE | ADDRESS |
| Gulbicki's Towing & Auto Repair | 366-5402 | 1193 Weirs Boulevard |
HISTORY OF SERVICE STATIONS
Probably Weirs Beach's first "service station", the Lakeside Garage was located on the north end of Lakeside Avenue, where the concrete patio of the the Big House is now. It was converted to several different businesses over the years. In the 1950's, it was the Knotty Pine Grill (a restaurant). In the 1960's, it was a dance club known as Teen Haven. In the 1970's, it was the Weirs Beach Playhouse by night, and a bike rental shop by day. In the 1980's, it became the nightclub "Nashville North". The building burned down on October 3, 1985. Click here to enlarge the photo.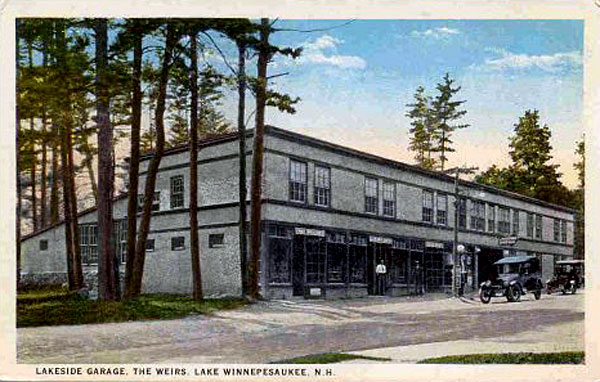 Another early garage was the Blue Sign garage. The garage was located at the junction of US Route 3 (Weirs Boulevard) and Route 11B (Endicott Street East). There is now a parking lot at this corner location. A September 4, 1929 article noted, "All traffic over the leading central New Hampshire boulevard that is going to and from the White Mountains comes into the service radius of this garage…An expert staff of mechanics can be found at the Blue Sign Garage, ready to take care of all automobile difficulties." On the back side of the garage's business card, an interesting map of the roads of the 1920's appears.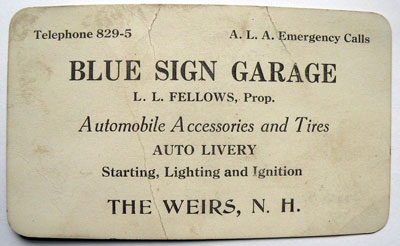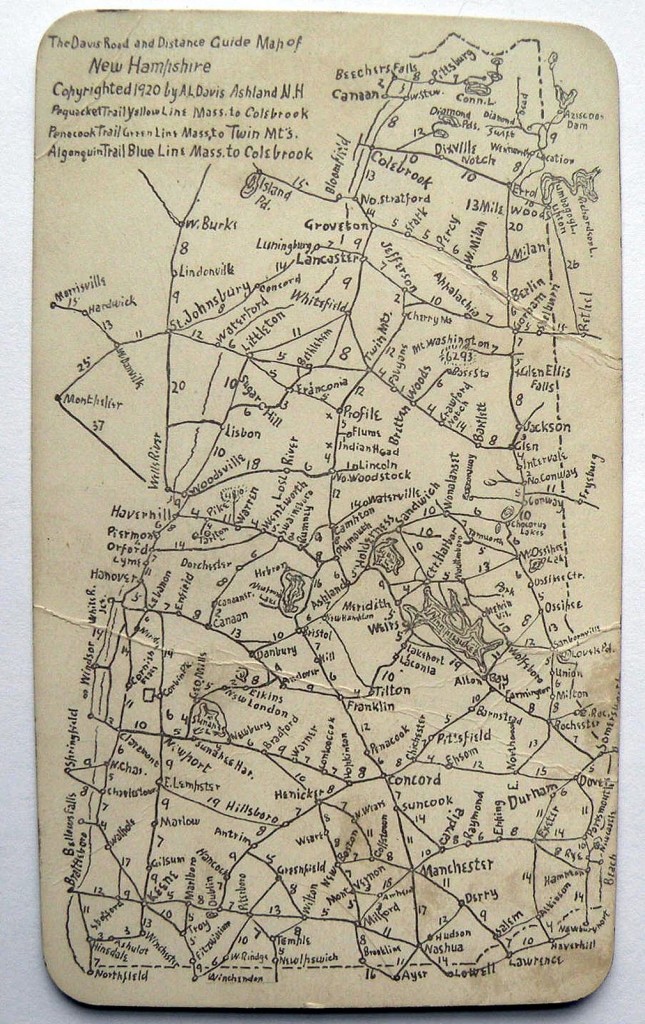 Roads of the time were made of macadam, a method of constructing roads of small stones, with stone dust to fill in the gaps between the stones, and a tar coating on the top. Whilst this method worked reasonably well in more temperate climates, it was quite a problem for the roads to make it through the typical New England winter. A February, 1919 article in the Laconia Democrat noted that the local roads were "said to be in the worst condition ever known…The macadam roads which usually come out good in the spring are badly heaved and cracked, and it will require considerable expense to get them into shape for summer travel. The gravel and clay roads on the main route are regular quagmires of mud, and the trucks and heavy cars which have been through them have left these pieces of highway in bad shape."