Farm Stands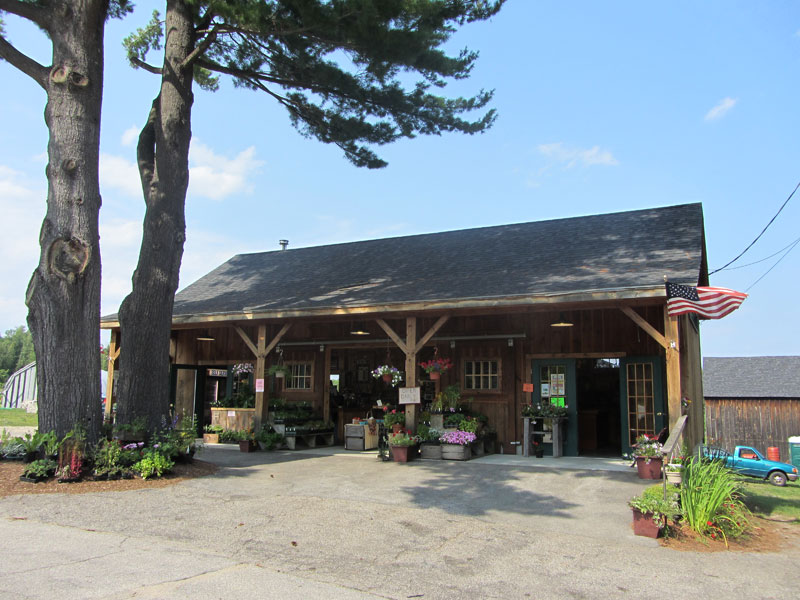 The Picnic Rock farm stand, in Meredith
What would a vacation to the country be without a visit to a farm stand for fresh produce and homemade baked goods?
There are three major farm stands within 20 minutes drive of Weirs Beach. They are listed below.

A fun activity for visitors is picking their own, whether that be apples, or berries of various kinds.
HISTORY OF FARM STANDS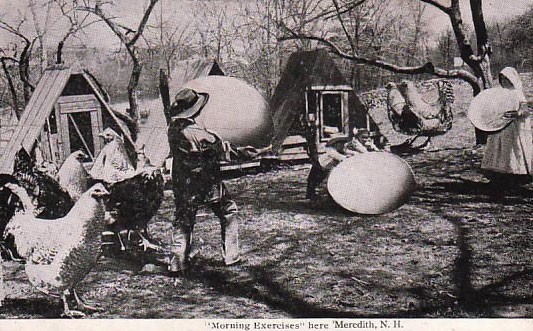 In this whimsical early 1900's postcard, giant eggs are harvested from giant chickens at a Meredith farm