1875 Engraving Dixons Point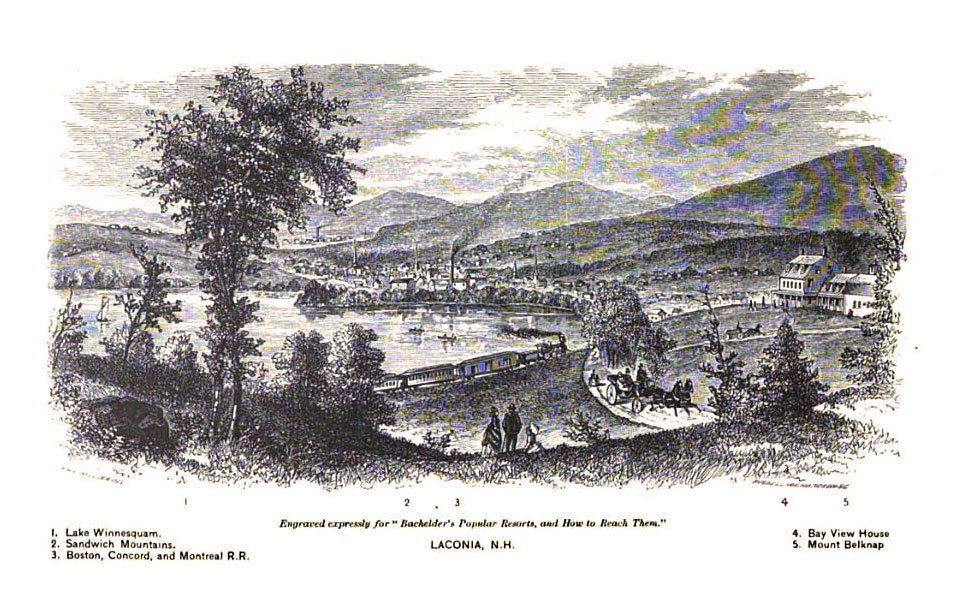 An 1873 color sketch of the above scene by artist John Badger Bachelder can be found on the New Hampshire Historical Society website here. Even earlier views of the scene by Bachelder can be found here (1867) and here (1858).
The same view about 40 years later. Dixon's Point (indicated with red arrow) was named after James L. Dixon, who at the time owned the entire spit of land, located at the end of Winnisquam Avenue.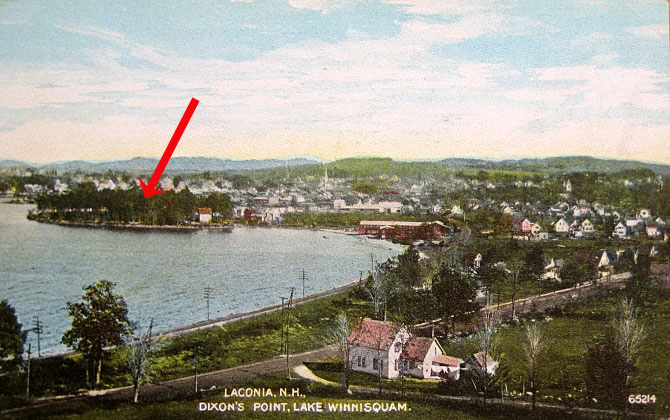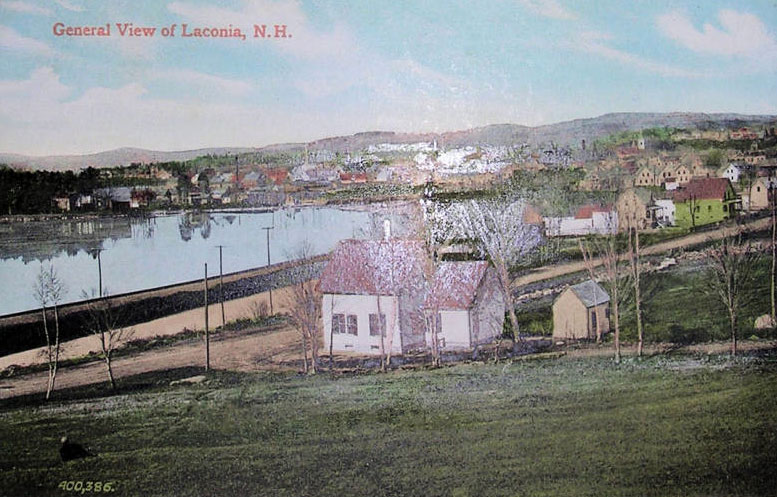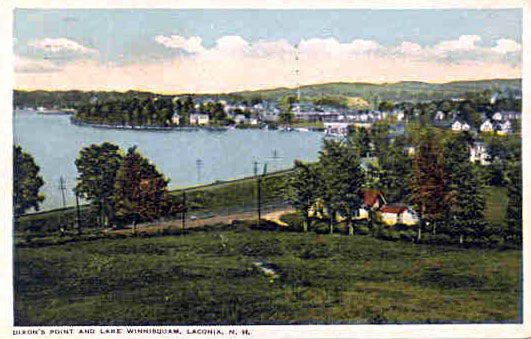 The Saint Francis Rehabilitation and Nursing Center and the Bishop Bradley Senior Living Community now occupy the approximate location where these pictures of Dixon's Point were taken. Because of tree growth in the intervening years, it is not possible today to take a similar photo of Dixon's point.
A view of the train passing by the Winnisquam shoreline in 1911 shortly before arriving in Laconia.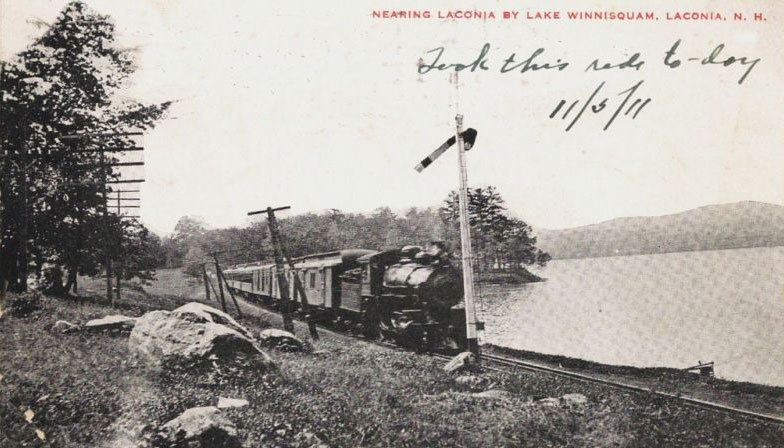 1907 color view of the above scene, no train