Churches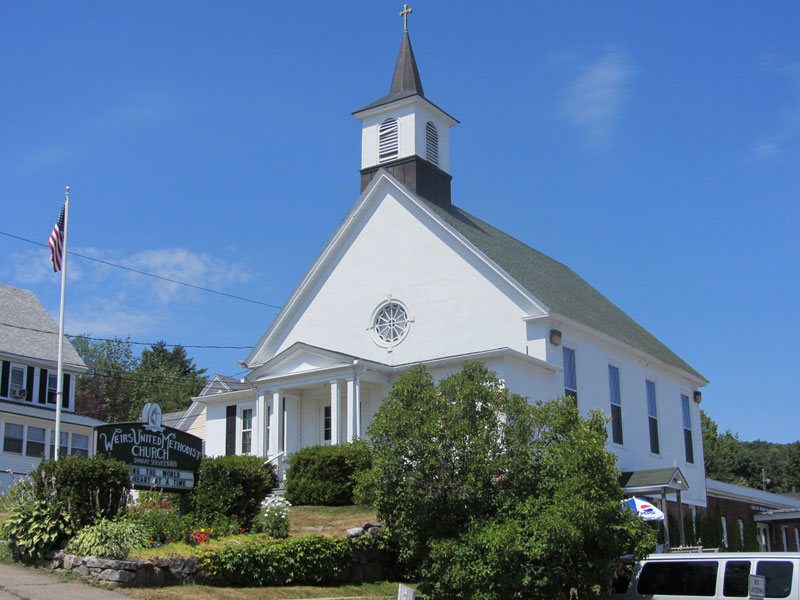 The Weirs United Methodist Church
There are two churches located right in Weirs Beach.
HISTORY OF CHURCHES IN WEIRS BEACH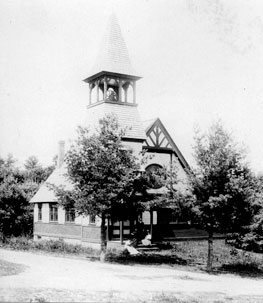 The original Methodist Church, opened October 17, 1886.
 Burned November 9, 1924, in the Great Weirs Fire. Replaced by the current church in 1926.
The Cornerstone Christian Fellowship is located in the former Grange Hall, at the corner of Foster Avenue and Lakeside Avenue. The Grange Hall featured an auditorium that seated about 100. The webmaster recalls, as a child in the early 1960's, attending a Halloween party at the Grange Hall, where a magician "levitated" an audience volunteer several feet off the stage in a prone position. I still wonder how it was done!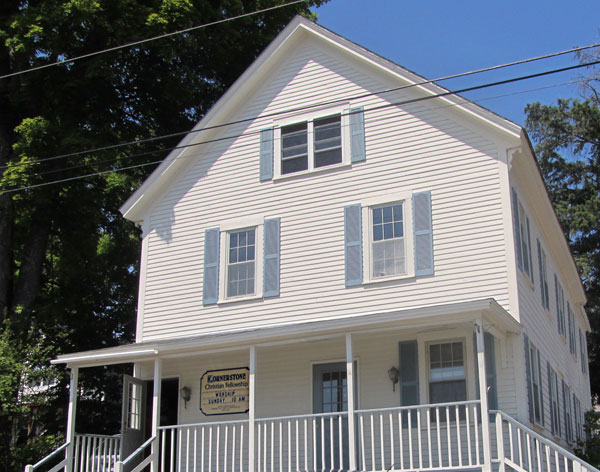 The former Grange Hall, now the Cornerstone Christian Fellowship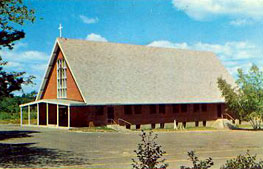 Above, the St. Helena Mission Church on Rt. 11B. Built in 1955, the church was demolished on November 17, 2015 to make way for a residential development.
HISTORY OF CHURCHES IN LACONIA