Horseback Riding
Where can I go horseback riding?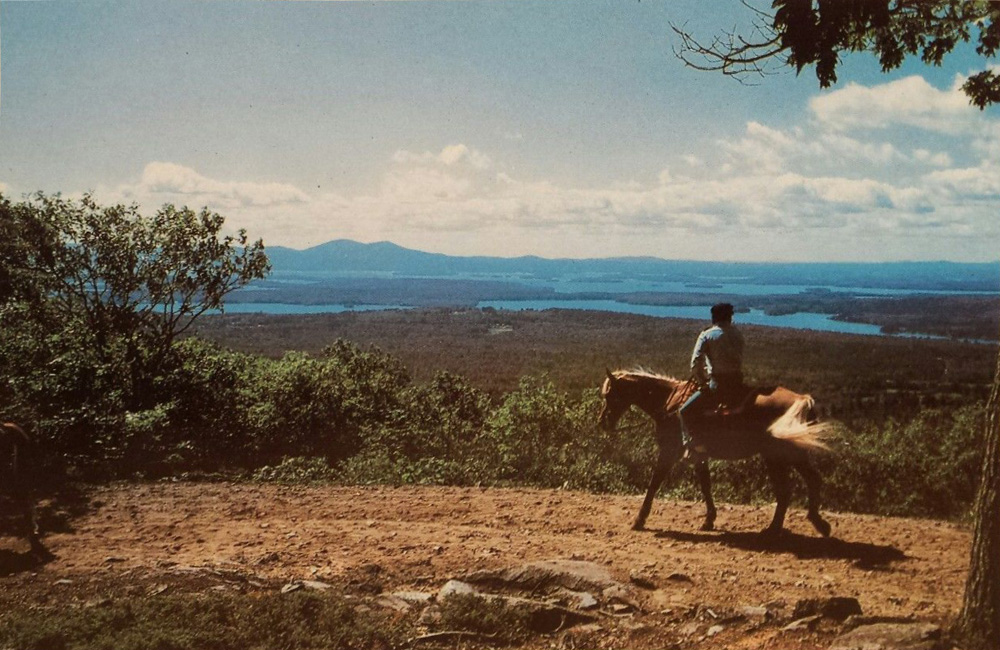 Horse and rider on a trail at the Castle in the Clouds, 1960s.
The best riding in the area is likely not to be found in Weirs Beach, but in the beautiful nearby mountain ranges. In the Belknap mountains, 15 minutes from Weirs Beach, there are numerous riding trails to be explored.
Over in the Ossipee range, 45 minutes from Weirs Beach, there are miles and miles of trail riding adventure. Beginning in 2010, horseback riding is, after a decade-long absence, once again being offered at the Castle in the Clouds (603) 476-5900 x211. Mountain Side Trails (603) 539-5510 also offers riding in the Ossipee range. High Meadows Farms (603) 539-6052 in Wolfeboro specializes in training and instruction.

There are also many stables in the area surrounding Weirs Beach. NH Equestrians.com lists 3 stables in each of the nearby towns of Gilford, Meredith, and Belmont.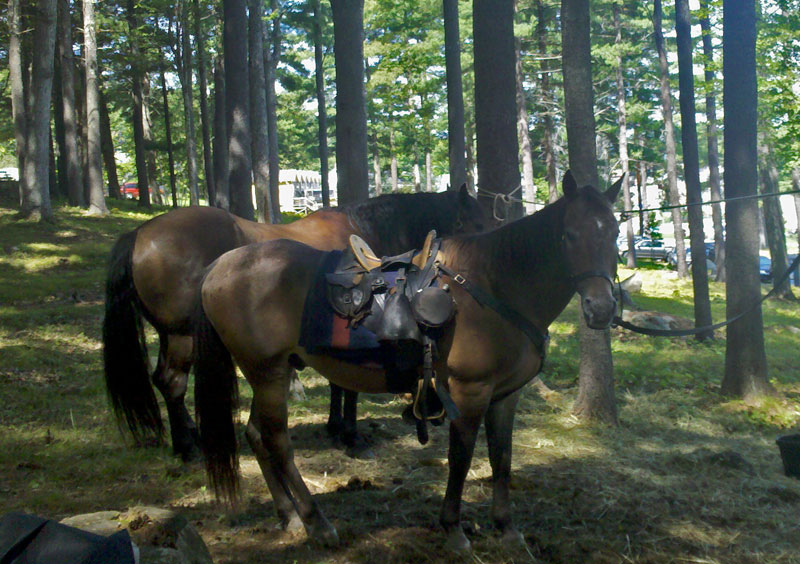 Horses saddled in Civil War style, Veteran's Grove, Weirs Beach, August 19, 2012
HISTORY OF HORSEBACK RIDING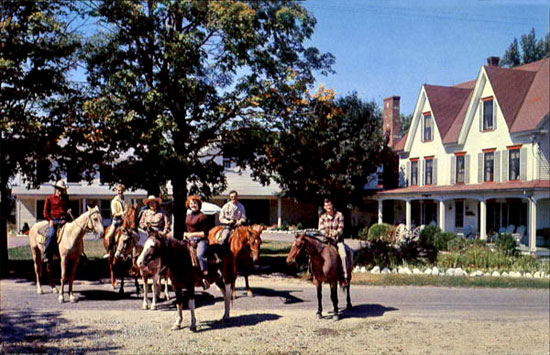 While no longer common, in the past several area lodging facilities offered riding to their guests. In Weirs Beach, the Shangri-La had an extensive trail system on the western side of Route 3. Above, riders at the Kings Grant Inn in Gilford, circa 1960; below, riders at the Allen A resort.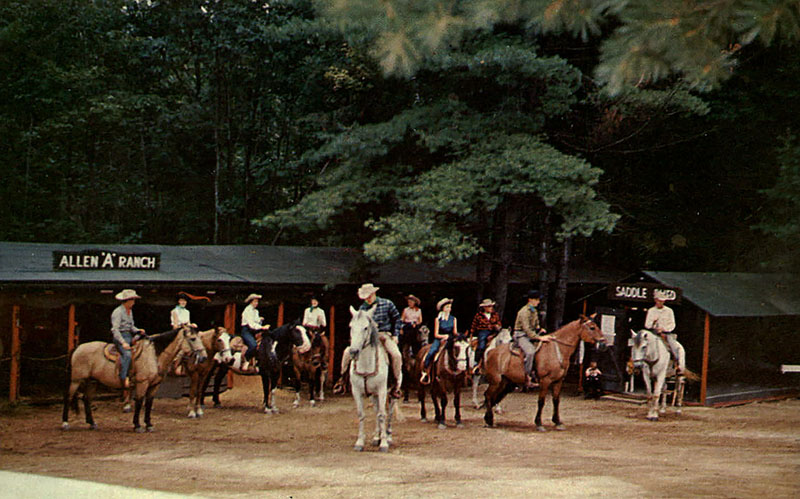 Riders at the Brook and Bridle Inn, circa 1950.