Golfing
Where can I go golfing?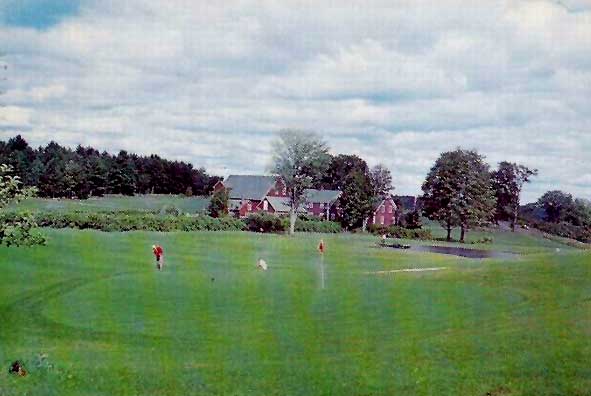 Waukewan golf course, 7th green, in 1967
There are quite a few golf courses in the area, but one of the nicest, and most convenient from Weirs Beach, is the 18-hole Waukewan golf course in Meredith. Call them at (603) 279-6661.

In Laconia, the Laconia Country Club (603) 524-1273 offers a semi-private, 18-hole Championship course. Another good choice is the 18-hole Pheasant Ridge (603) 524-7808, in Gilford.

Nine hole golf courses in the area include Oak Hill (603) 279-4438, in Meredith; the Jade Trace course in Laconia (603) 528-3057; the Par 3, Bolduc Park in Gilford (603) 524-1370; and in Belmont, Lake View (603) 524-2220.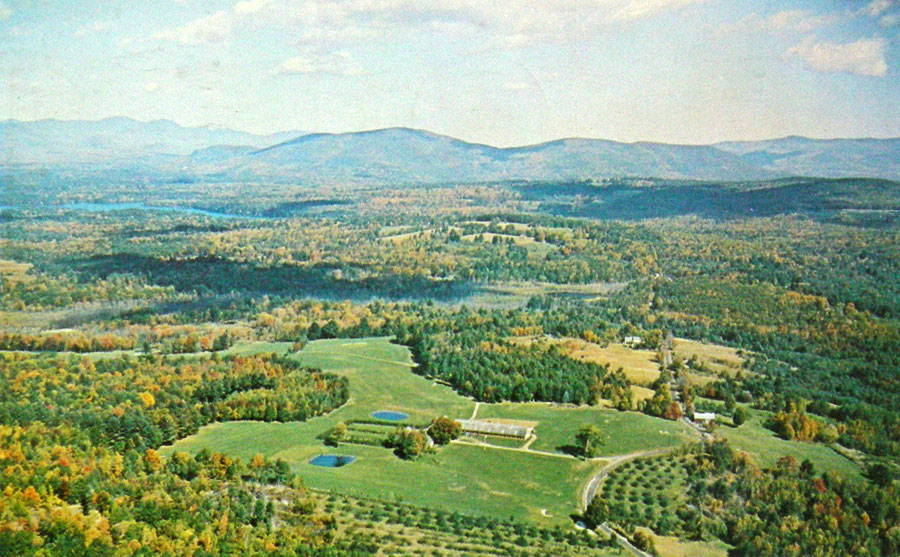 Above, an aerial view of the Waukewan golf course, mid 1960's
HISTORY OF GOLFING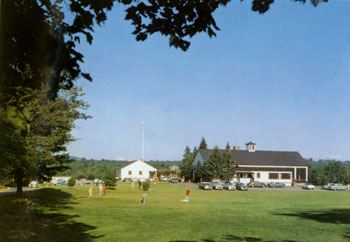 Laconia Country Club, 1950's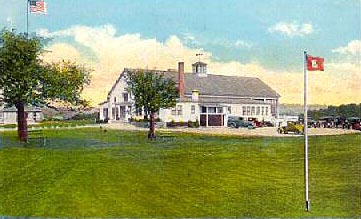 Laconia Country Club, 1920's.
Built in 1922, the original clubhouse burned November 9, 1965