Recreation
Whether you rent a canoe, kayak or mountain bike, you can enjoy the beautiful scenic view that is Lake Winnipesaukee during any outdoor activity.
Walk the trails, ride Gunstock, or simply hang out with a friend or someone special while walking down the nature trails around the lake.
There is always something for you and your family to do outside while enjoying the view of the lake and the mountains.
Visit Weirs Beach today!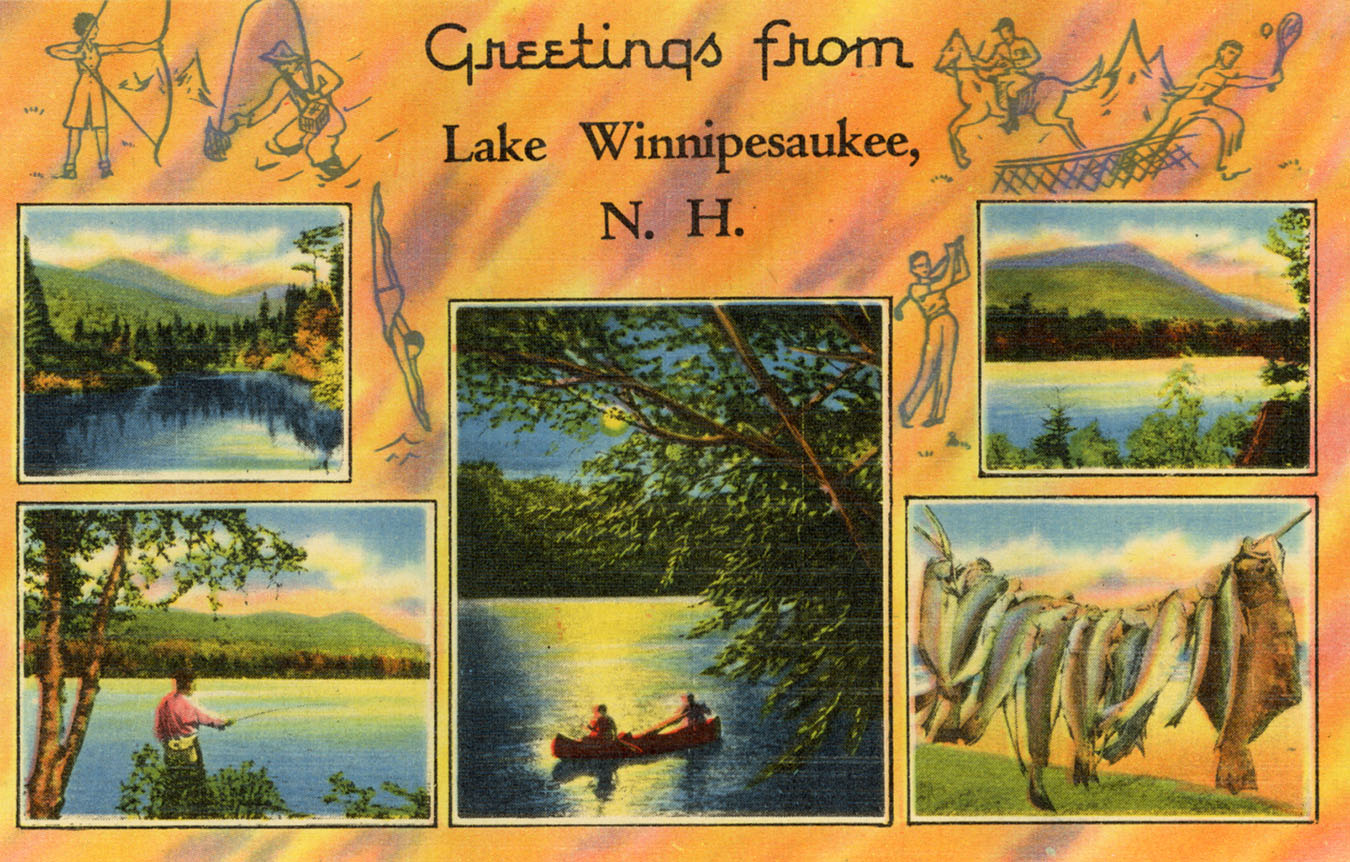 Above, a linen postcard from the 1940s shows the various recreational options in and around Lake Winnipesaukee – archery, fishing, swimming/diving, horseback riding, canoeing, tennis, golf.