Story's Tavern Gallery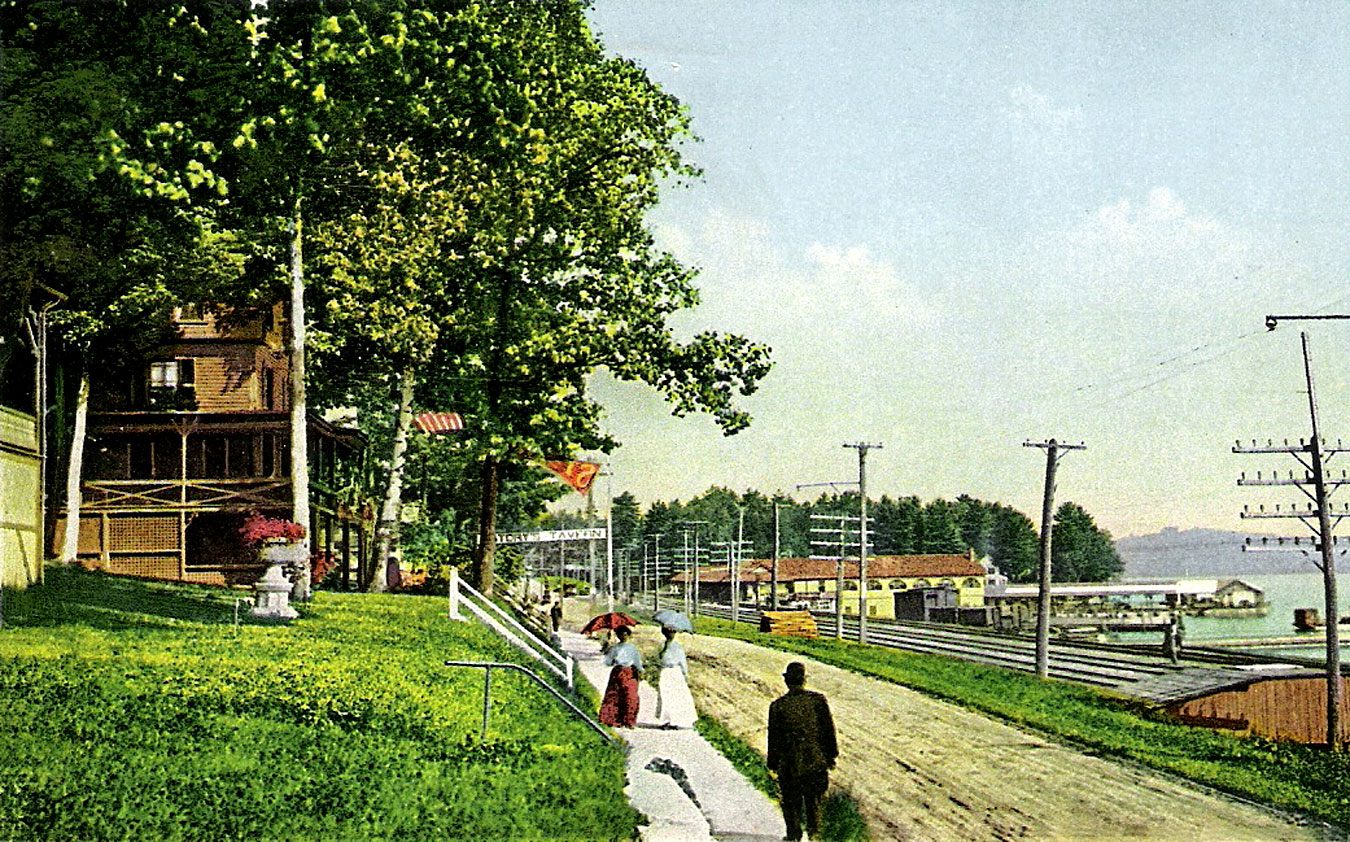 Below, a very similar photo, but with an automobile parked out front and utility wires showing.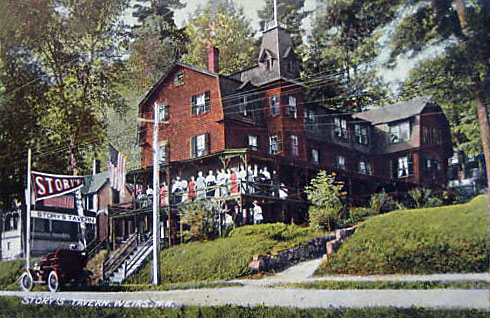 The same photo as above, but with the utlity pole and wires removed.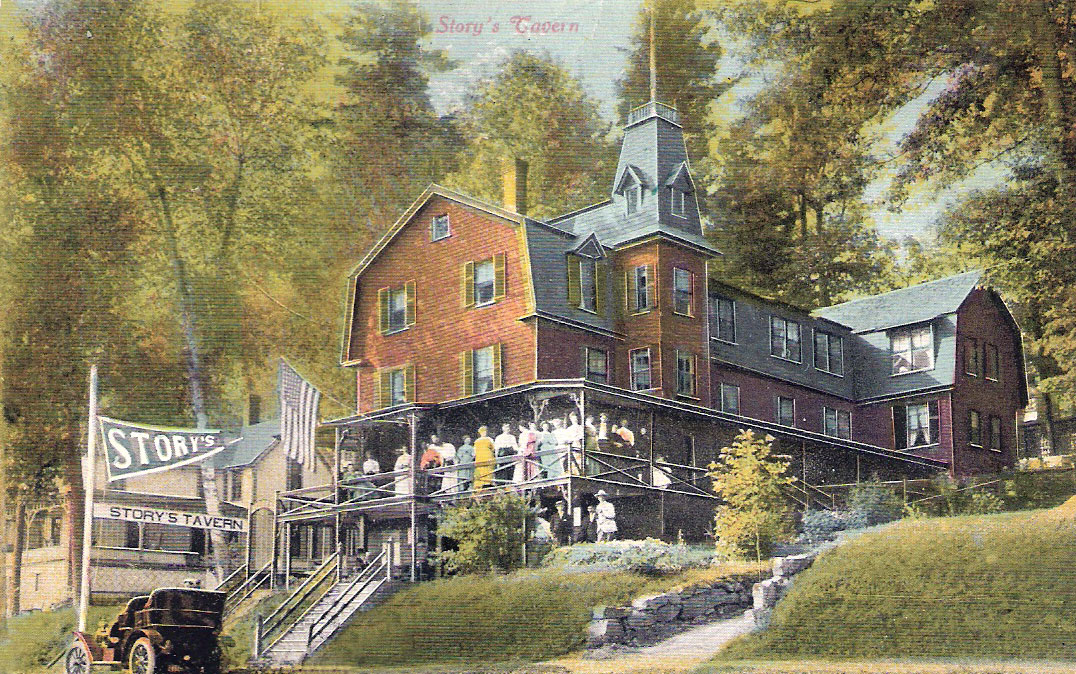 While it cannot be read in the above postcard, the distinctively-shaped sign out front of the tavern says "Cawley's" in this 1936 b&w photo, below
Here is the return address of a Cawley's envelope.


A 1936 advertisement
A 1930's black and white postcard photo of Cawley's. Part of the Cawley's sign can be seen. On the left side of the photo, the postmark has bled through from the opposite side of the postcard.


| | | |
| --- | --- | --- |
| | sp | |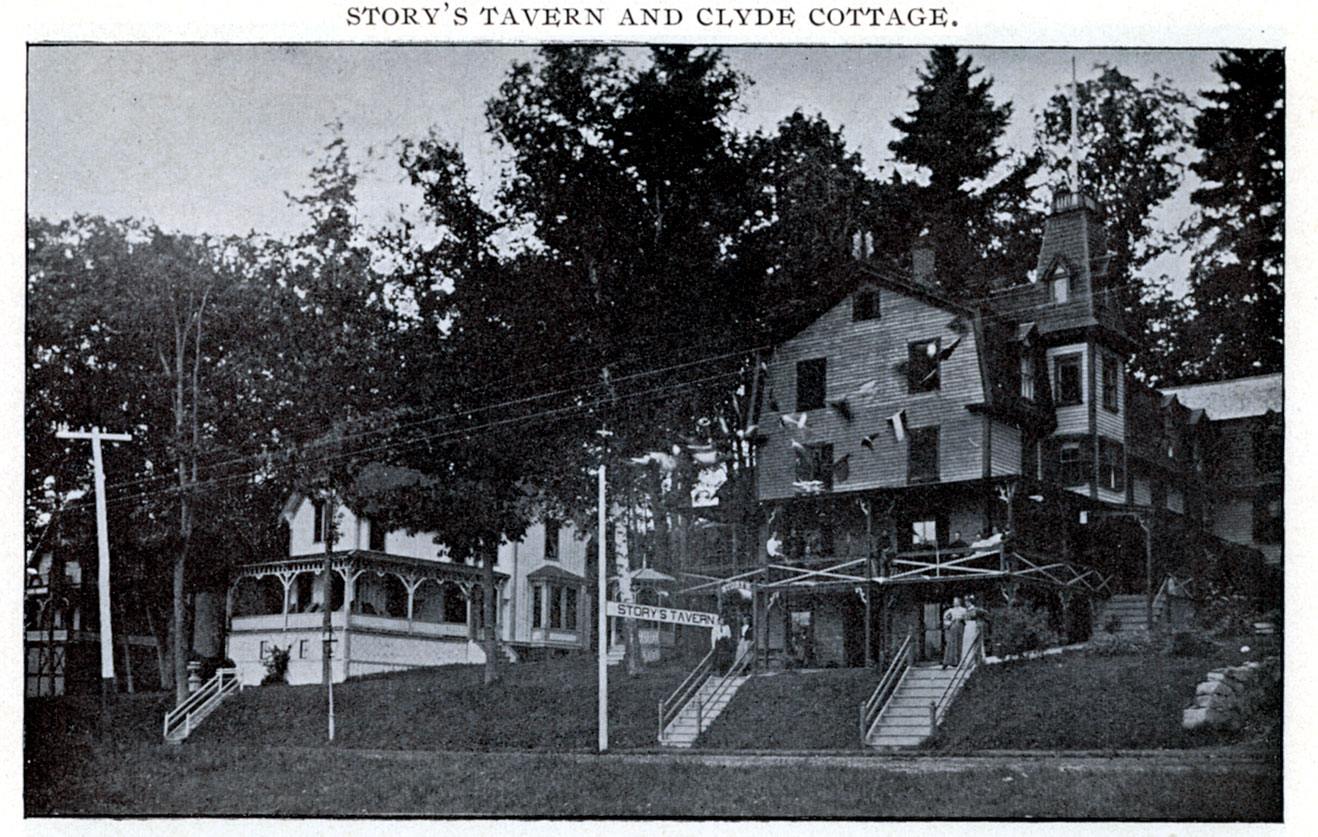 An advertisement from the 1947 issue of the Lakes Region Association's "Where To" guidebook.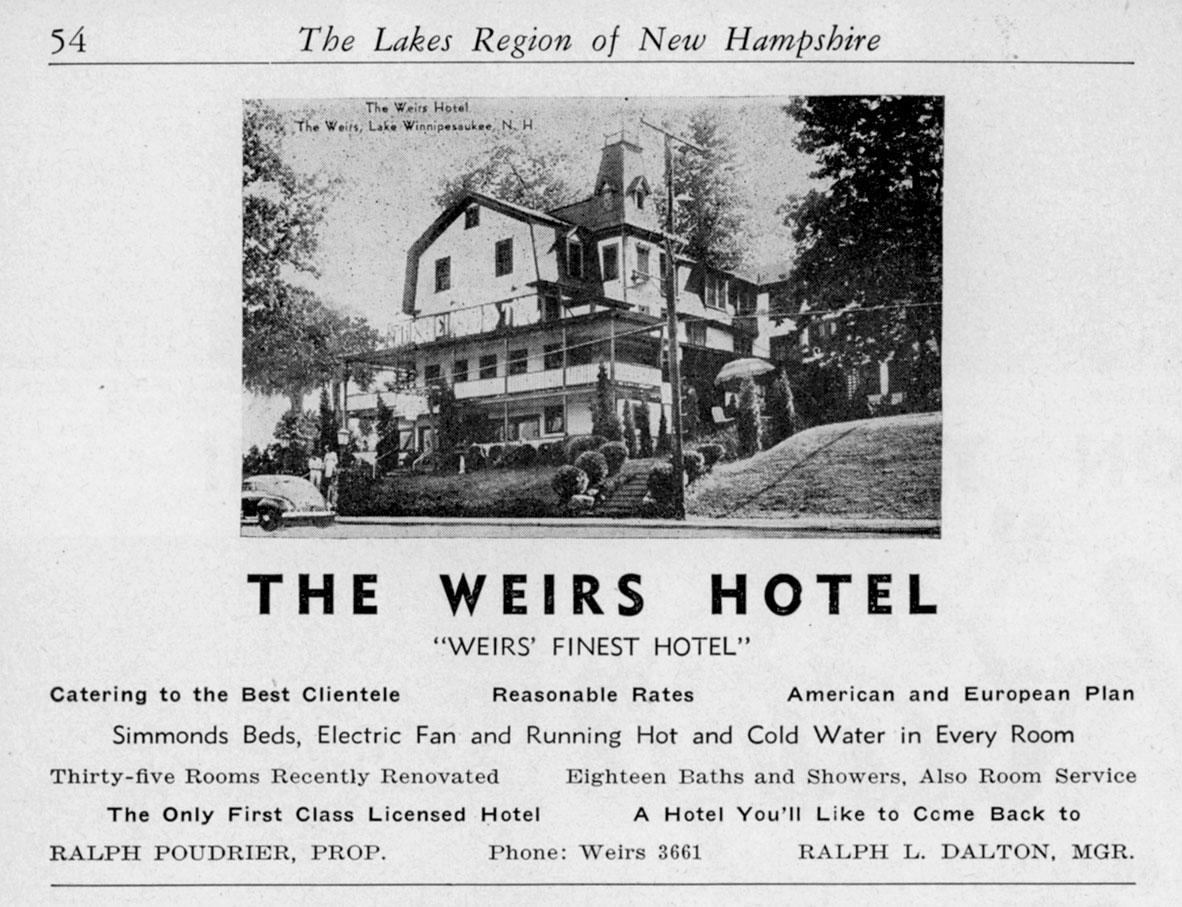 The same photo as in the ad was used later in a 1951 postcard. The photo was retouched first, however, to remove the telephone pole and utility wire, and to make the name of the hotel on the sign readible. However, the retoucher forgot to remove the shadow of the telephone pole, which is still visible on the lawn.
.
Here's the original Weirs Hotel postcard.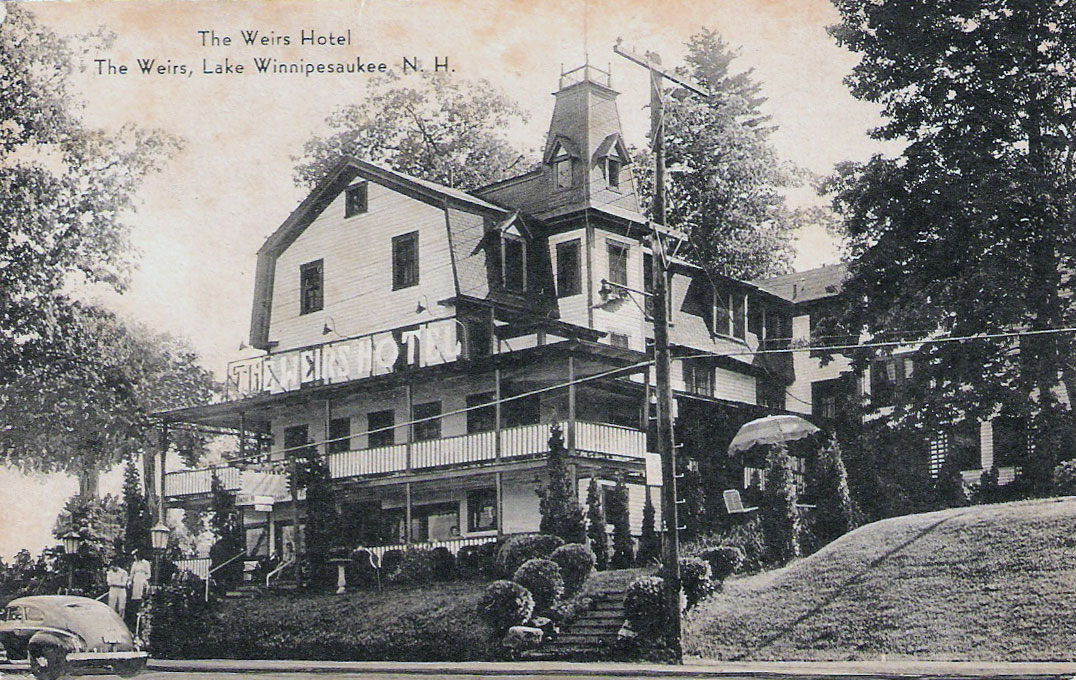 The 1951 version of the postcard mentions the "New Bathing Beach", also mentioned in the matchbook cover below.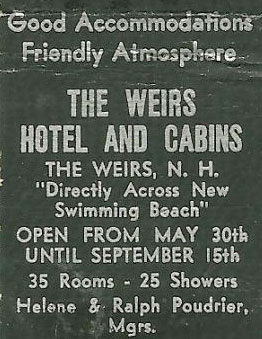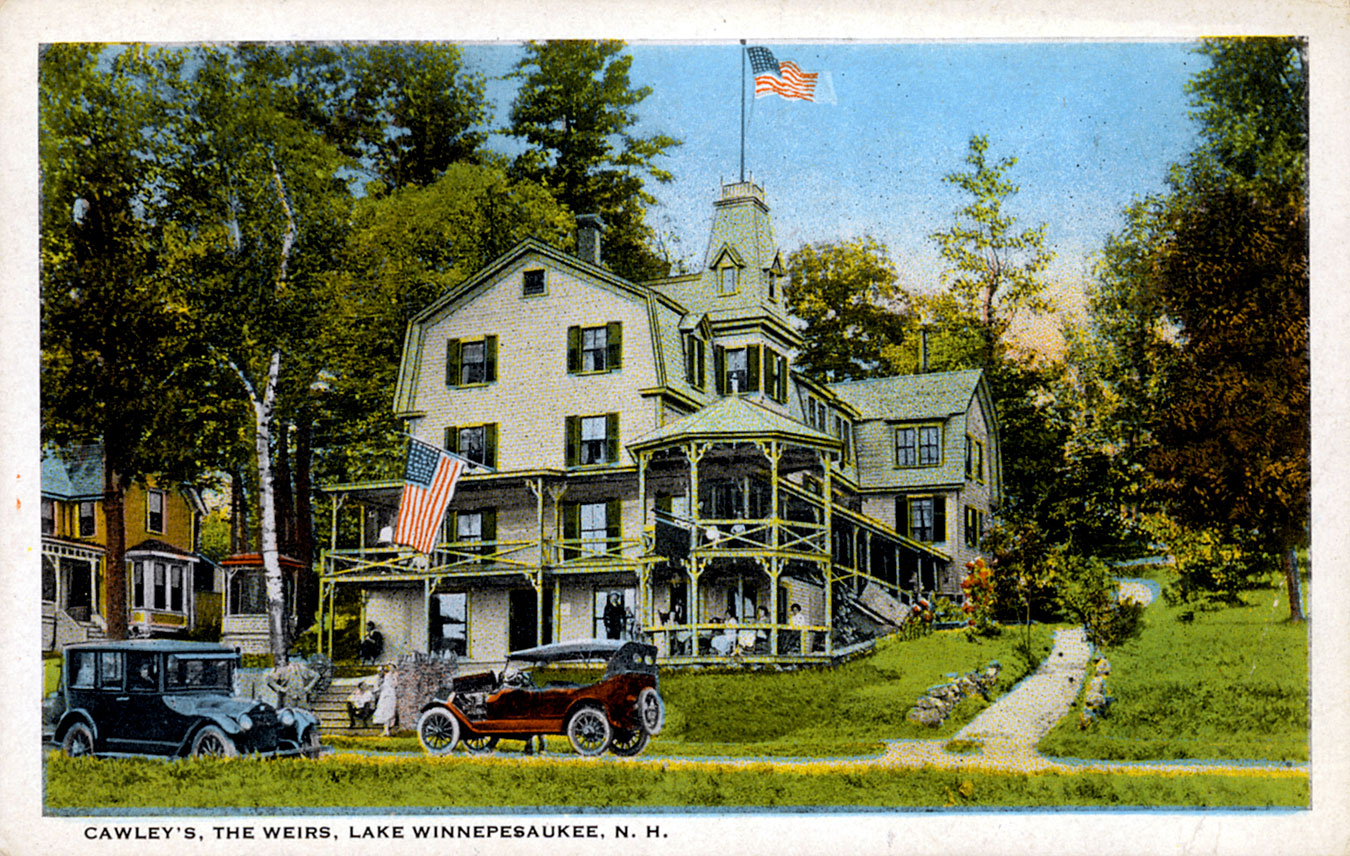 The "Annex", seen in the postcard below, was added to the hotel later. Its exact location in relation to the main hotel is unknown..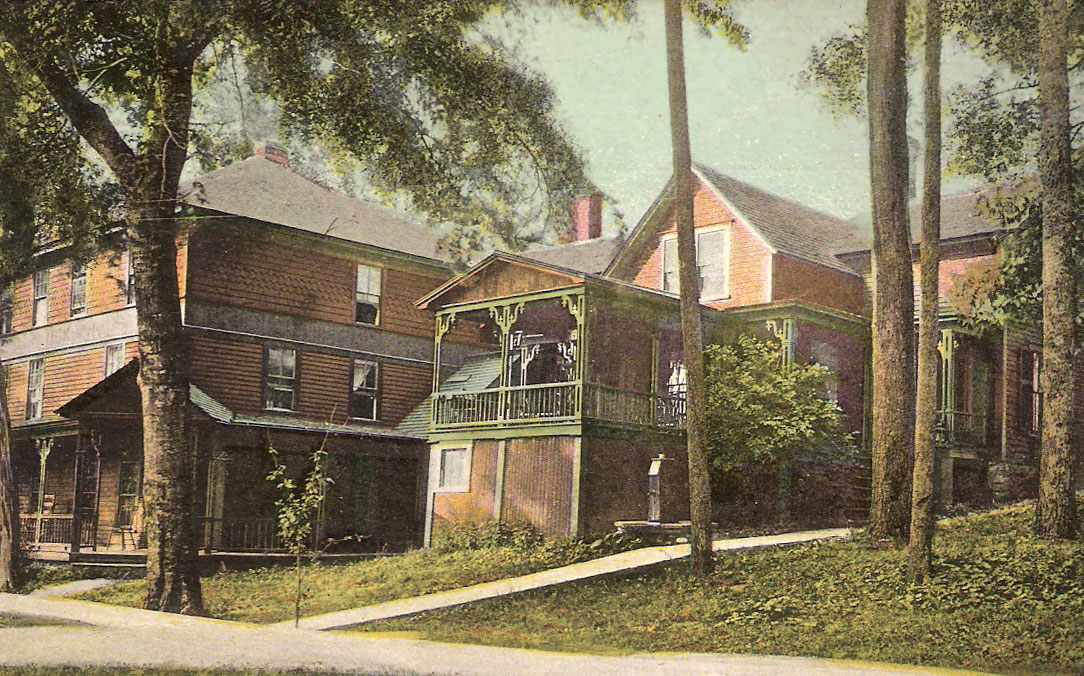 The Annex was previously  known as the "Good Luck House"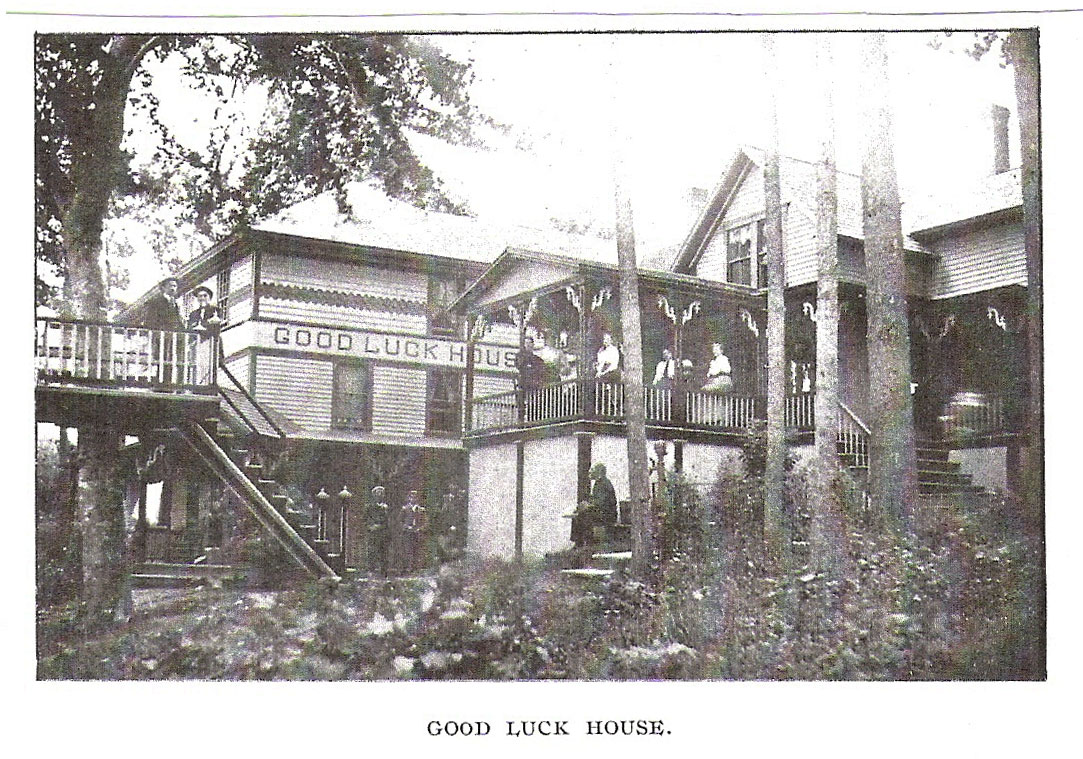 Rate card for Story's Tavern and Annex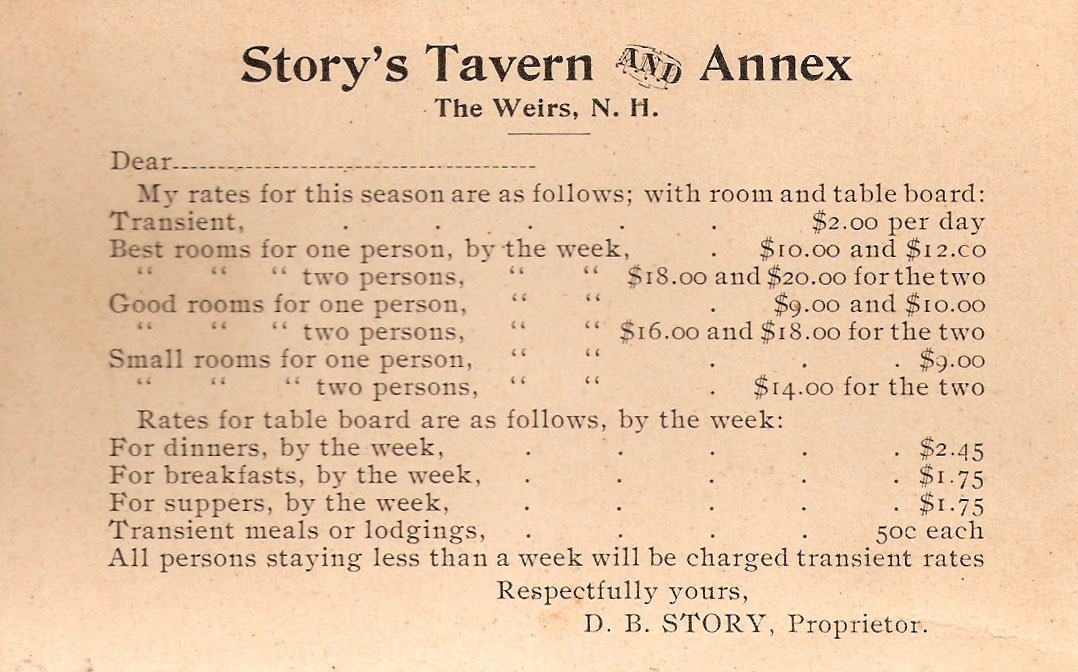 1940's brochure for the Weirs Hotel "and Cabins" – the only remaining part of the Hotel that still stands today are the three cabins located near the Veterans's Avenue side of the property.
t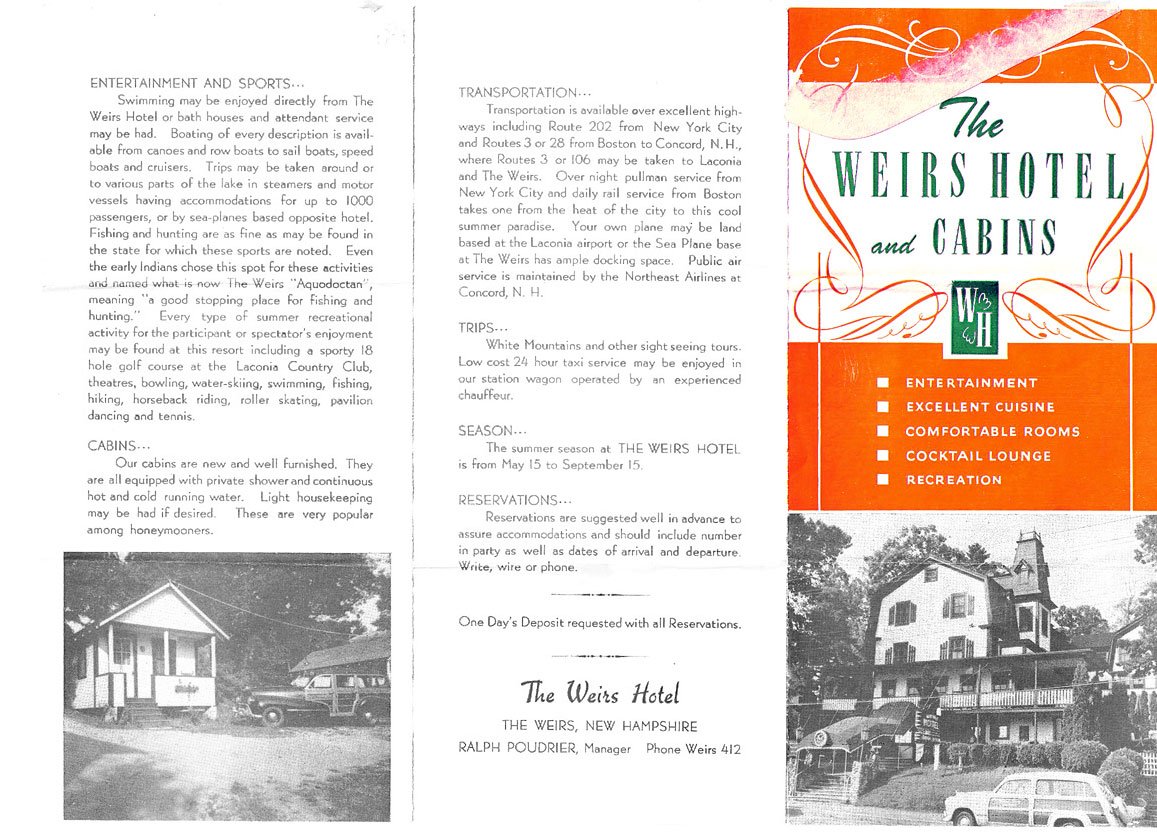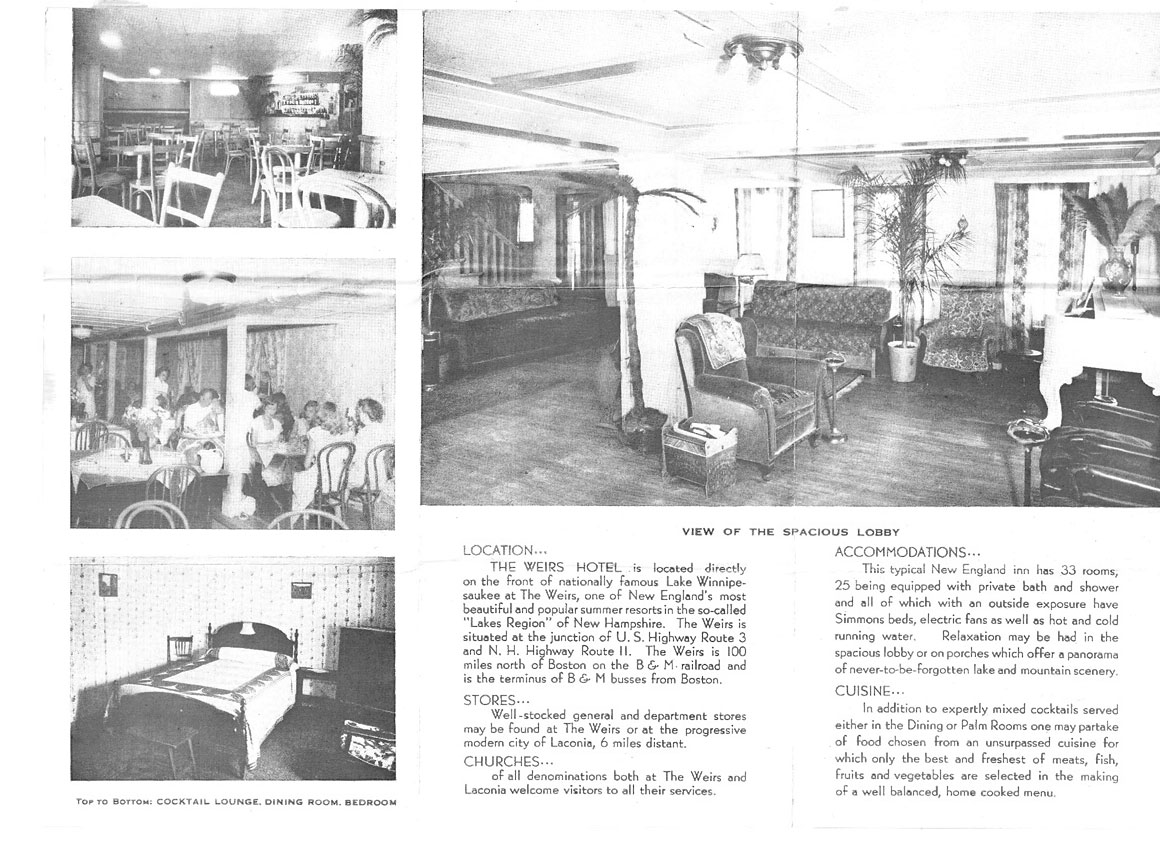 This early 1950's postcard, an engraving of the Weirs Hotel, was based on the photo on the front of the above brochure.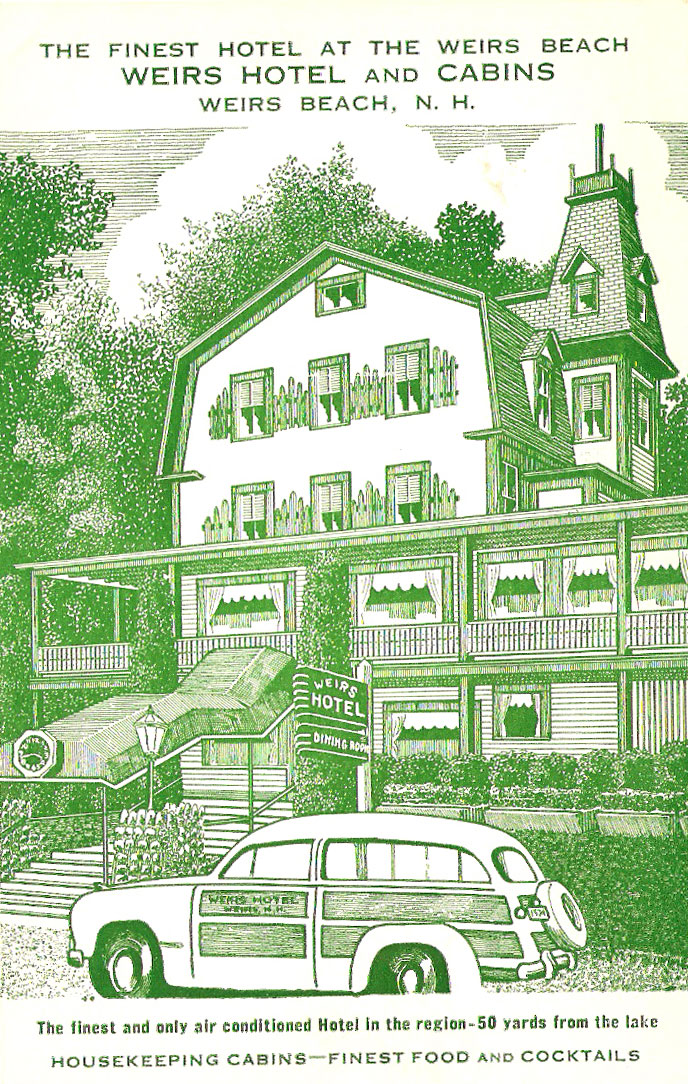 A souvenir ashtray from the Weirs Hotel…the cocktail lounge was named the "Palm Room".