Diamond Island House
The Diamond Island house in 1861. It is hard to believe that this simple structure ultimately became the New Hotel Weirs. However, a common element are the verandas that run the entire length of the building, as well as the numerous dormers along the roof line.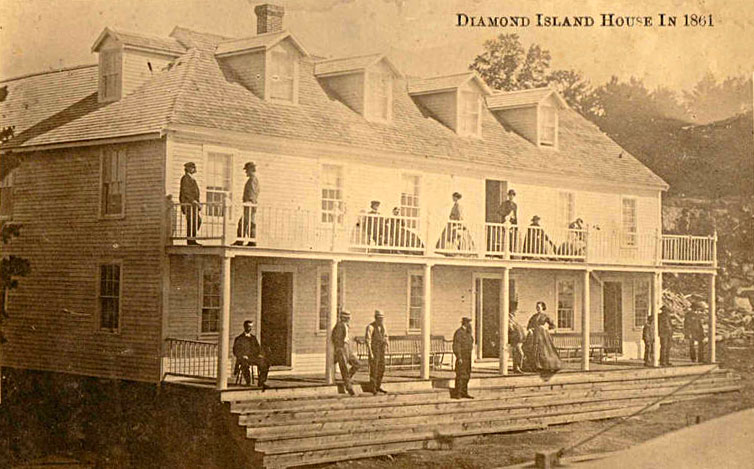 Note the Lady of the Lake docked in front of the Diamond Island House. This was the predominant mode of transportation to the house.