Winter Events
The Weirs Beach boardwalk shows its winter appearance.
Photo taken on the first day of spring – March 21, 2013.
In 2017, the Meredith Rotary sponsors the 38th annual Great Meredith Rotary Ice Fishing Derby on February 11-12. The Lakes Region Sled Dog Club holds its 88th annual Laconia World Championship Sled Dog Derby on February 10-12. The 8th annual New England Pond Hockey Classic is scheduled for Meredith on February 3-5. These events require cold weather, ice and snow, so hopefully, they will be held every year, despite global warming. Good ice conditions (8″-16″ thick) are essential to the fishing and hockey events, while plenty of snow is required for the sled dog derby.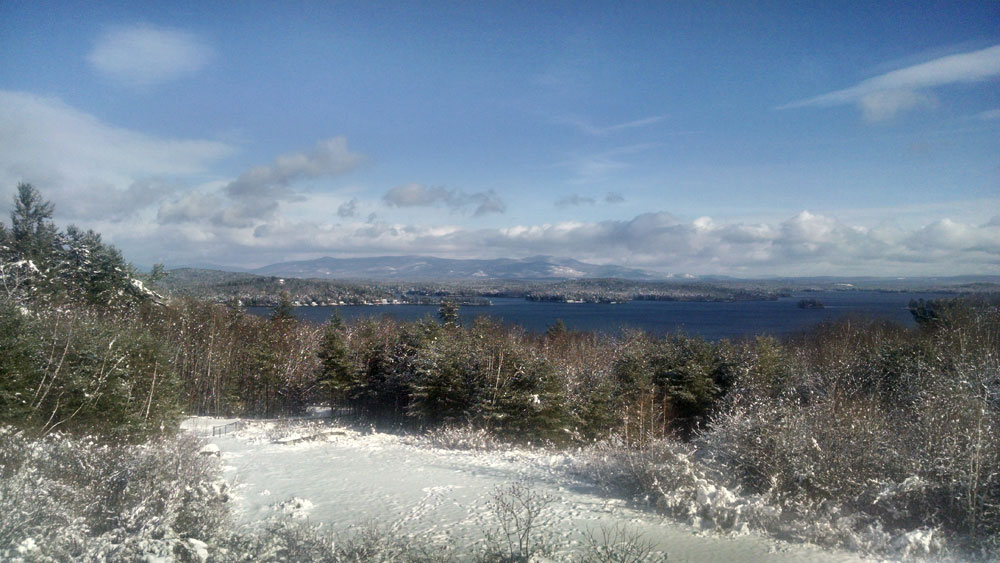 Winter view of Weirs Bay from Cedar Lodge
ICE FISHING – BY THE NUMBERS
4: Minimum thickness in inches of new clear ice needed to safely walk upon
8–12: Minimum thickness in inches of ice needed to safely drive a car upon. Varies according to vehicle
2: Maximum number of ice fishing holes legally allowed per person
18: Minimum length in inches for a legal "keeper" – a fish that you don't have to throw back in
5×6: Dimensions, in feet, of a typical bobhouse – an ice fishing shack
4/1: Latest date bobhouses must be removed from the ice or pay fine and lose fishing license for 1 year!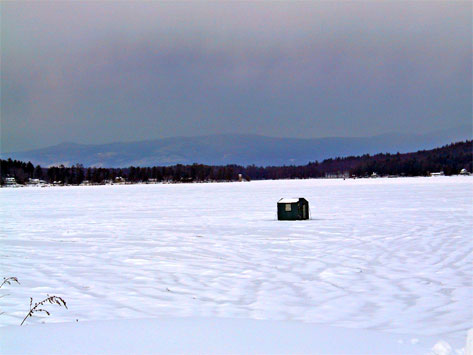 A bobhouse on Weir Bay. Notice the Spindle Point lighthouse in the distance. Click here to enlarge.
HISTORY OF WINTER EVENTS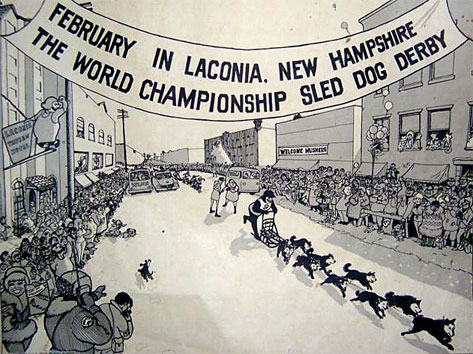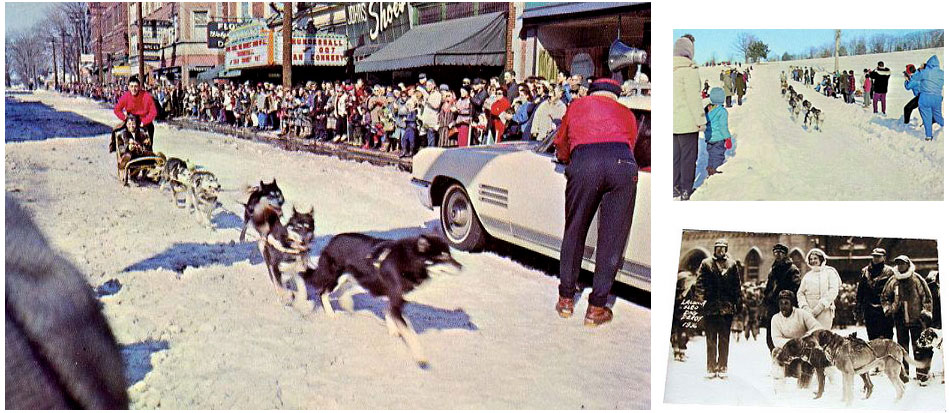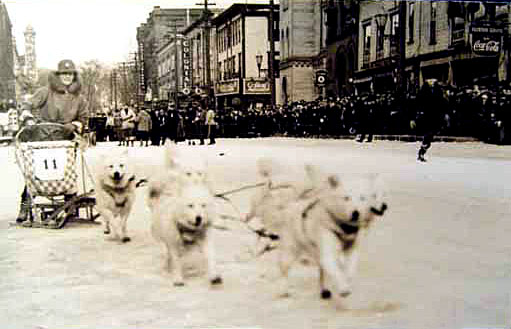 Racing down Laconia's Main Street in the 1960's (color photo) and in the 1930's (black and white photo).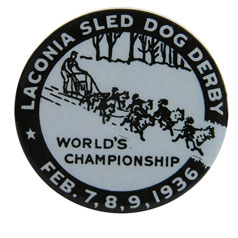 While racing began in 1929, 1936 was the first "World Championship" sled dog race. A pinback button is a common memento of the race.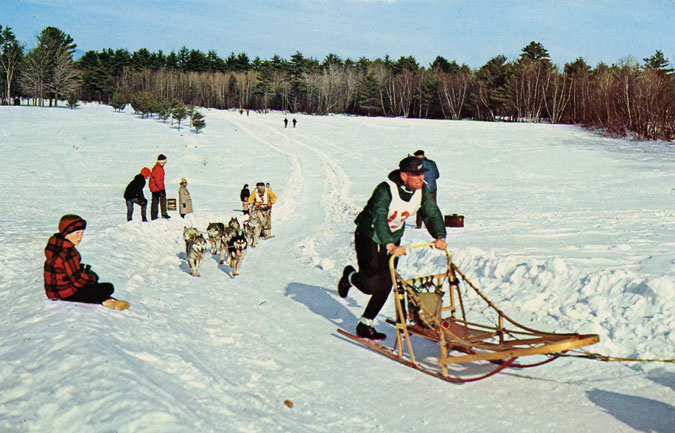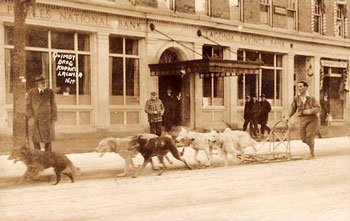 Racing down Laconia's Main Street in the 1930's, past the local banks. Of the two banks in the photo, the Laconia Savings Bank existed until 2011, when it was renamed the Bank of New Hampshire. The Laconia Peoples National Bank was bought out by other banks until it eventually became a part of Citizen's Bank.