Fall Events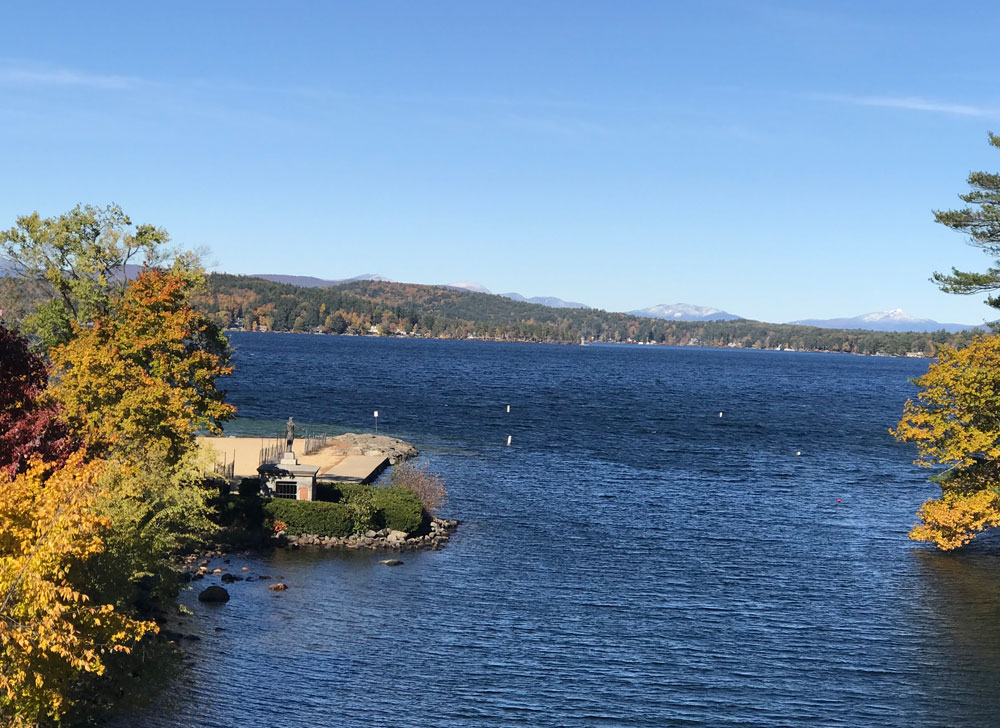 A view of the Weirs Channel, Endicott Rock monument, and the Sandwich Range on October 26, 2018. Rare for this early in the fall, the Sandwich mountain peaks are covered with snow.
September 6-15, 2019: Lee Mills Steamboat Meet
September 13-15, 2019: The 2nd annual Biketemberfest
September 13-14, 2019: The 20th annual Reach the Beach New Hampshire Relay
September 20-21, 2019: The second annual "Full Throttle" weekend at the New Hampshire Motor Speedway, to include several different NASCAR-sanctioned events.
2019 Dates TBA:  The TOUGH MUDDER NORTHEAST – a weekend featuring three different obstacle course races.
Last held Sept 22-23, 2018.
October 5, 2019: The 27th annual New Hampshire Marathon
October 18-19, 2019: The 5th annual New Hampshire Pumpkin Festival