Eating Places At Weirs Beach Entrance

EATING PLACES AT THE ENTRANCE TO WEIRS BEACH
The Boardwalk Bar & Grill opened in 2017, at the site of the former Weirs Beach Waterslide.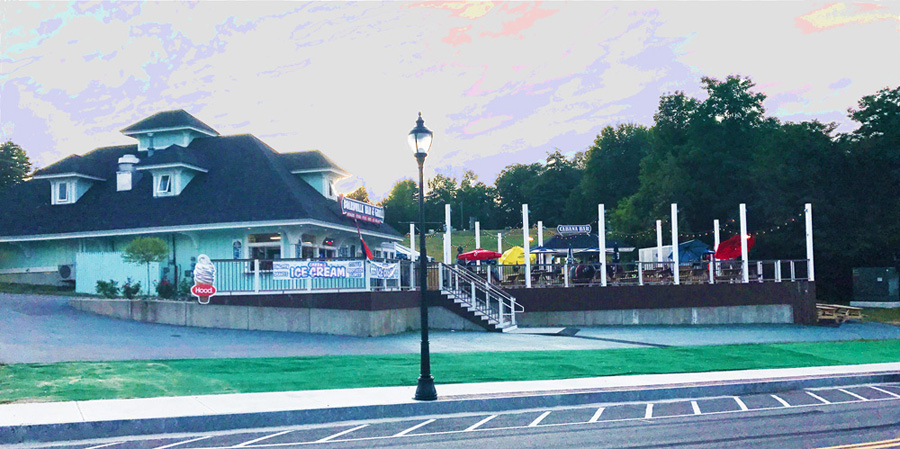 HISTORY OF EATING PLACES
Karl's, later the Crossroads restaurant, was located at the intersection of Routes 3 and 11B in Weirs Beach. The building burned on October 21, 2005. The parcel is currently vacant.