Linen Postcard of Beach, 1950s
Postcard from the early 1950's. Note the roof of the Endicott Rock Monument, off in the distance in the background of the photo, which has been mistakenly colorized red. The roof has always been natural unpainted stone. Also one can see that the beach does not extend as far as the monument. In the early 1950's when the beach was first created, and when this photo was taken, the beach had only been half built, starting from the north end, nearest the public docks. Fairly wide at the time, it was only a few years before erosion narrowed the north end of the beach, moving most of the beach sand south towards the Weirs Channel end of the beach. Click here to see a 1952 aerial photo of the half-built beach.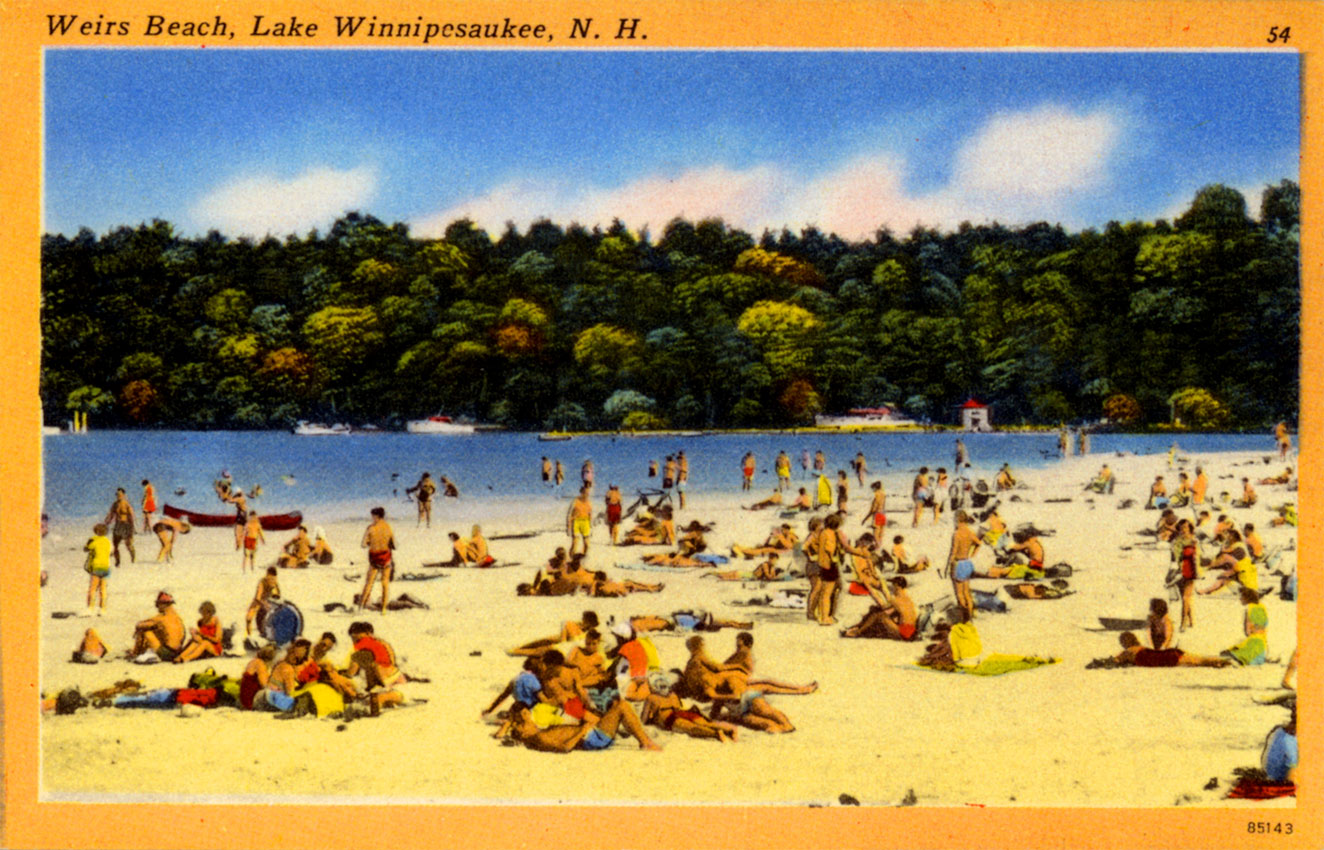 For your amusement, here is another old linen postcard , postmarked in 1947. The caption notwithstanding, the photo is NOT of Weirs Beach! Notice the ocean in the background. Somebody didn't do their homework.